The business world today is a bit of a savage. While it is possible for anyone to start up their own business, running a successful business takes time and experience (and even a bit of luck). Keep reading to get our top business tips for success!
Want to Take Your Business to the Next Level? 
We have 20 top tips for running a successful business to help you get there. From managing finance and marketing to hiring employees, these cost-effective strategies will point you in the right direction as you grow your enterprise. 
Get insider advice from some of the world's leading experts in their fields – each tip has been tried and tested by real entrepreneurs who've found success with their businesses. Uncover priceless insights that are easily applicable to any size or type of organization, whether an established player or a fledgling startup! 
Top 6 Tips to Build Your Business to Success
There are twenty practical tips below, but our top five tips to build your business to success are as follows:
Take advantage of the digital ecosystem and keep costs lean.
Continue to test often and pivot your business.
Double down on what works and keep focused.
Hire small and when at 150% capacity (automate or then hire).
Give your team autonomy and the responsibility to succeed.
Enroll to business courses online with certificates.
You need to be prepared to be flexible, as well as be organized and have good planning skills. 
A majority of people will start up a business thinking that they will turn on their computers or open the doors, and the cash will come flowing through like a river. They think they can just set up a few systems, and onboarding software, and their business will flourish.
However, if it was this simple, wouldn't we all be doing it? 
It's much more difficult to make money in a business than you thought, and you need to be prepared and ready to face the music. 
You can avoid making the mistakes that lead to disappointment around the inflow of cash by taking your time to plan out all the necessary steps you need to achieve success. Opening a bank account is one of the most important steps you can take when starting a business.
This will help you avoid any financial pitfalls that could lead to disappointment. By planning everything out and being mindful of your banking needs, including researching and selecting the best banks USA has to offer, you'll be well on your way to success.
Whatever type of business you are looking to start, you need to remember these top 20 tips to help you reach the top of the ladder without the stress and strain that comes with a lack of preparedness.
There are so many websites out there that will spew up business tips for success to help you start up a business, and it is no surprise. 
Nowadays, people are seeking out creating their own businesses in the hopes of success and a chance to have working hours more suitable to them than the corporate 9-5 drag. 
These websites are handy, but you can't just follow a step-by-step guide and immediately become successful. Building a business is not like building an Ikea coffee table. 
So, this is why we are giving you these top 20 business tips for success to help you on your way to running a successful business. 
We won't lay out instructions for you, but we will give you tips and things to consider, so you'd best put your thinking cap on and get ready to think about the business world ahead.
1. Create a business plan
"By failing to prepare, you are preparing to fail." 
Business plans are essentially written documents that provide a description and overview of a company's future. All businesses should have one of these. 
This is a plan that should explain your strategy and your key goals for the company. 
This should include things such as how you will make your business more profitable, gain more resources, and increase assets, as well as plans for growth in your market and where you project your business to be in the years to come. 
This is also a good place to put a budget and financial plans. 
You can also include things such as your target demographic, information about how you will go about advertisements, and growth in your market so that you can match other companies. 
This is a document that projects the company's future and is a plan crafted by you to help you make your way into your chosen market.
The top six requirements you should consider in your business plan include:
Business Overview – A short elevator pitch on what solution your business provides and to which particular market.
Products and Services – Review your competitor's products to understand how you can differentiate yourself from the market.
Structures and Resources – This includes legal, and you must understand what financial or human capital you require to grow and protect your business.
Business Management and Operations – How will you structure your business in the short, medium, and long term with roles and delegations?
Market Analysis and Strategy – Answer simple questions here like market growth, where you fit, and how will you differentiate yourself.
Financial Analysis – Projections for sales and running costs for the business should be included here including any capital expenditure required.
Insurance – Getting coverage for your business will enable you to plan for the unexpected, whether it is a car accident or something else. To get an idea of what kind of insurance rates are out there and how much they cost, check out some car insurance policies first!
---
2. Research The Market You Are Going To Target
"Don't find customers for your product, find a product for your customers."
As we said, a business plan is a good place to collect information on the market. Before you enter any market, you need to do research on it. This means looking into other similar companies and looking into how they run their business, how they grew, and what demographic they tend to get the most business from.
You also want to look into how these other companies market themselves, and what kind of strategies they use to get their business. By understanding the workings of the market and how other companies in the market target their audiences, you are already one step ahead, as you can now start to consider how you will market your own business based on how it is already being done.
When doing your market research, there are a few methods to get an understanding of the market easily:
Google Trends – Google is the world's largest search engine and has all of the data you need to show if your market is growing or declining in popularity.
Social Media – Check out your social media groups and whether the communities there are alive and vibrant.
Keyword Research – Tools such as SEMRush and Majestic SEO will give you trending data as well as competitive data for search volume in your business category.
---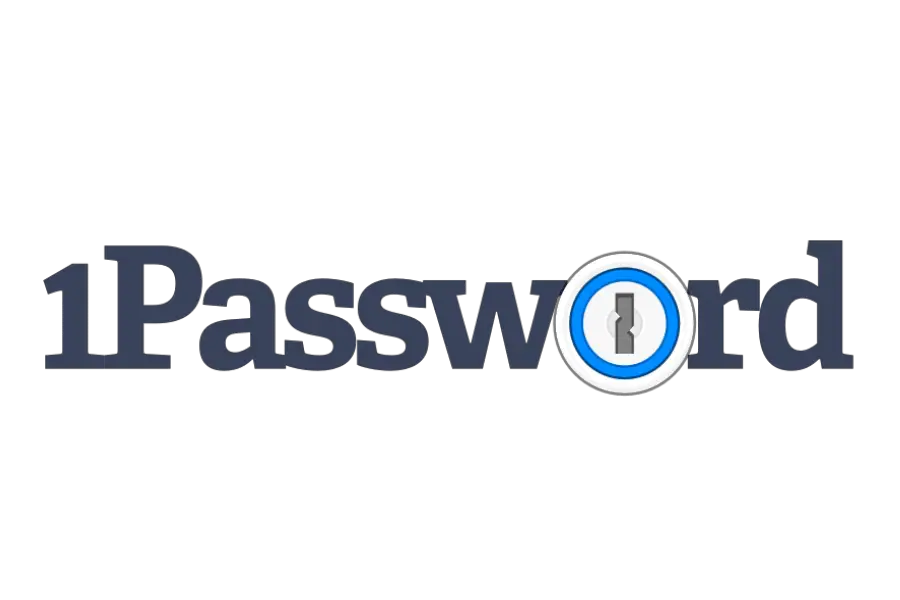 The Business Blocks' Take:
1Password has numerous features focused on two main things: easy data sharing, and supreme data security. While they sound like total opposites, 1Password actually does a terrific job balancing the two, making this password manager both a safe and convenient solution.
Best for: Password management
Unique Features:

Multiple vaults
Travel mode
1Password X browser extension
Watchtower security check

Price:

Team Starter: $19.95 (up to 10 users) monthly
Business: $7.99 (per user) monthly

Free Version: Yes, 14 Days Free Trial
---
3. Figure Out Your Strengths And Weaknesses As A Business
"Knowing your weakness is as important as knowing your strength."
Before you start to plan out your business, you need to understand yourself. This means taking a look at yourself as a business owner and understanding what your strengths and weaknesses are. This means understanding your own skillset. You might be amazing at managing money and budgeting, but you could be awful at marketing. Understanding your strengths and weaknesses will help you to manage how you run your business. 
Once you have identified your weaknesses, you could take a course on this to build your skills and fill in your knowledge gaps. It is also an option that you can get a business partner, who does have the skills you lack. 
Whatever you do, identifying your business strengths and weaknesses will help you to fill in your knowledge gaps before you take the leap.
---
4. Be Organized
"Good organization is not about changing your personality, just your habits."
One of the absolute 'must-haves' of business is to be organized. You cannot be disorganized and run a business well. To achieve success for your business you must be organized, it will help you to complete any tasks and stay on top of things, thus avoiding needless stresses. A good way to stay organized is to make a to-do list every day, and as you complete each task, cross it off your list. You can also keep a business diary, and organizational planners, all of these can help you to stay organized. 
Using these business tips for success can make sure that you will not forget anything and are completing every task you must, to stay on top of things.
---
5. Keep Detailed Records
"Records management is about knowing what you have, where you have it, and how long you have to keep it." 
It may seem a bit dull and boring, but every successful business should keep detailed records, by doing this you will know where your business stands financially and what potential challenges you may face in times ahead. 
Simply being aware of the potential challenges you may face can give you time to create strategies in order to overcome these challenges and face them. You will know that a problem is going to arise before it does and thus, you are prepared for it.
---
6. Keep An Eye On Your Competition
"Competition is a good thing, it forces us to do our best."
One of the biggest challenges of the business world is facing your competitors with open arms. Competition often breeds the best results. In order to be successful, you cannot be afraid to study and learn from competitors. You may discover things that you did not think about, they might be doing something right that you never considered, and you can then take this information and use it in your own business to bring in more success yourself. 
Competitors are not just about one company vs another, it is also about learning from one another to optimize the market as a whole.
---
7. Take Well Calculated Risks
"Nothing great comes without a risk."
When you are running your own business you will have to take risks, but when you take risks the risks can result in reward and failure. You must calculate the risks and rewards of any action you take in the name of your company. Being able to do this will help your business grow, and a good question to ask if 'what is the downside of me doing this?'' 
If you can answer this question, then you have already assessed what the worst-case scenario is. This knowledge will then allow you to take the kind of risks that are more likely to generate rewards. Understanding the pros and cons of any decision like this also means being smart about the timing of your business. 
If you wanted to open up a business for candy, you would want to start up around the holiday season, or just before. If you wanted to start up a business where your focus was home renovation, you would want to look at when this is the most popular, and be sure to avoid your start-up during winter months when the weather is not suitable for construction projects, and so on.
---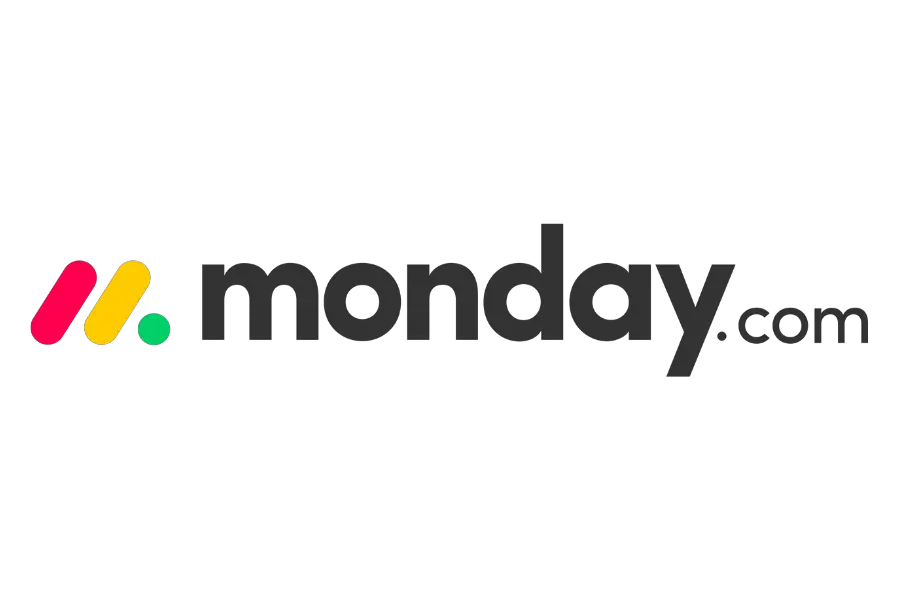 The Business Blocks' Take:
Using Monday.com can significantly reduce IT costs and meaningless labor. Scaling up and down becomes more of an option rather than a faraway solution. A company with a reliable system such as this can boost not only the company's profits but the efficiency, productivity, and motivation of every employee.
Best for: No-Code Workflow Builder
Unique Features:

Applicant Tracking
Approval Workflow
Activity Dashboard

Price:

Basic: $8 per seat per month
Standard: $10 per seat per month
Teams: $16 per seat per month

Free Version: Yes, Up to 2 Seats
---
8. Be Consistent
"Consistency is what turns average into excellence." 
Consistency is the fabric of any success. It is the foundation of good relationships, and it is the foundation of a successful business too. In business, consistency means sticking to your guns and ensuring that you keep doing whatever is necessary in order to be successful day in and day out. 
Apart from being one of the essential business tips for success, consistency is healthy for you too, you develop a routine, and it results in long-term positive habits that will assist in helping you keep the cash flowing steadily in the future too.
---
9. Be Unique
"Your uniqueness is your greatest strength."
Being unique means also boosting your creativity. There is absolutely no point in starting a business that looks like the identical twin of another. You need uniqueness, creativity, and a way to stand out from the crowd. 
Recognize that you do not know everything, be open to new ideas, and new approaches. Take constructive criticism and turn it into a building block to add to the foundation of your company. Creativity and uniqueness will help you gain more from your business. We all love to find unique ideas and companies that do things a little differently from everyone else. 
If a high street was covered in shops all in gray, people would be drawn to the bright pink building. This is a premise that always works in business. Being unique and standing out from the crowd with something individual will bring in curiosity from the market.
---
10. Be Patient
"Good things come to those who wait."
This is not just a popular phrase, but it is a sentence that speaks the truth. A man in a rush will make mistakes and have many oversights, they will often trip over. A man who is patient see's what stands before him and analyzes the situation. 
Patience is a virtue and one that pays off in business. You must remember that nothing will happen straight away, and that when you build a company from the ground up, you have to be patient in its growth. 
Deciding to start a business is a long journey, and diving in headfirst and just running with things as they come is not a wise move. This is why business modeling requires planning and watching the market prior to starting. Patience is key to success, therefore not rushing the start-up, or rushing the building process of the business is vastly important. If you rush, you may forget important stages, and the more that gets forgotten and left behind, the less chance of success you will have.
Always remember, "Slow and steady wins the race".
---
11. Provide The Best Customer Service You Can
"Customers may forget what you said, but they will never forget how you made them feel." 
There are plenty of businesses out there that forget the importance of great customer service. Customer service is a building block of any successful business, and providing it means doing all you can to make your customers feel loved, valued, and included. If another business is not providing the outstanding customer service that you are, then customers will be more eager to come to you next time, rather than go to your competition. 
Great customer service can wow customers into feeling connected to the company. People remember how you made them feel more than what is said, and so making your customers feel happy will win over their favor. To enhance your customer service for your customers, consider utilizing a professional call center service for specialized expertise and resources.
Think of the last pleasant customer service experience you had, and then compare it to a mediocre one, and you will feel the difference that your customers will feel when they visit your business. This difference can matter greatly, as a positive experience will always leave a bigger market than a mediocre one, and certainly more of a productive outcome than a negative experience. This is why it is one of our essential business tips for success.
---
12. Keep An Eye On The Market For New Trends And Adjust Accordingly
"Marketing without data is like driving with your eyes closed." 
It is important to keep up to date on the market for the latest trends and to keep in time with them. You do not want to fall behind in the market, so staying up to date with the latest trends is important in keeping ahead. Business magazines and subscriptions can keep you up to date as well as newsletters, and having a keen eye on investment markets and Wall Street.
Sometimes something as simple as popping online to check what other companies in your market is doing can be the easiest way to check for new market trends. This doesn't just apply to data either, this also applies to marketing strategies too. 
Keeping an eye on things such as new marketing strategies, new products, new services, and what new ideas seem to be accumulating in the market. You do not need to mirror the actions of your market competitors, but keeping an eye on what is happening and using what you learn to your advantage is vital.
---
The Business Blocks' Take:
Loom is a very efficient and useful app, especially in the kind if times and social and economic climate that we are in. Now that everything is changing and everyone is adapting to a new kind of normal, Loom offers efficient and smart ways to do sharing of information and team collaboration. Nothing beats a solution that is simple, straightforward and done exceptionally well.
Best for: Video messaging
Unique Features:

Record your screen, camera, microphone, and internal audio
Works on Chrome, Desktop, and mobile
Leave time-based comments and emoji reactions & get notified
Choose who can see your video with security and access controls

Price:

Business: $8 per creator per month (annually)
Enterprise: Contact sales team

Free Version: Yes, Starter Plan
---
13. Don't Forget The Importance Of Correct Marketing Strategies
"Good marketing makes the company look smart. Great marketing makes the customer feel smart." 
When you are marketing, you must remember that you are trying to appeal to your target demographic. This is when you need to think of that demographic, ask what they want, try to get into the mindset of that demographic, and create your marketing strategy around that. Good marketing creates a relationship with your target audience, as well as brands and other marketers. 
You need to make the audience feel like you care. Once you give off the impression that you care, they will be more attracted to your business and feel more of a pull to your product/ services. 
Simply, everyone wants to feel cared about and considered, even when they are buying the simplest product. A great marketing strategy needs to feel caring and understanding. Using the correct marketing strategy can be a pillar toward success for any business.
---
14. Make Sure You Price Your Goods Correctly
"Pricing is about customer value, price is what you pay, value is what you get." 
Underpricing your goods can leave you losing out on money, but overpricing them can deter your customers. It is wise to find a comfortable middle ground. A good way to do this is to look at your competitors and see how much they charge for their products/ services and use this as a guideline. Similarly, there are also plenty of websites and services that can assist you in pricing.
If your business is freelance, you should charge based on materials and time. For example, the pricing for an email marketing agency will include the cost of email campaigns in addition to the labor and skill of the agency. There are plenty of online guidelines for this type of pricing. But do not forget to look at competitors as well. 
As a startup company, you may be tempted to put your prices higher to get the ball rolling. This would be a mistake, while this may seem like a good idea for a source of income to make up for the expenses of starting your business, you can easily end up deterring customers this way. 
Instead, it is best to lower your prices to match your competitors, or if at all possible, go just below their price point to attract your first few customers. Once you have made your mark, it is possible to raise your prices, however, it would be unwise to reach higher than your competitors, as you may as well just be giving them to your customers.
---
15. Take Advantage Of Digital
"Ignoring online marketing is like opening a business and not telling anyone." 
The internet opens up so many more opportunities for us to reach more customers and broaden our horizons. We cannot deny social media platforms either, Facebook is notorious for being flooded with adverts and opening up opportunities to businesses. Twitter is also a very useful platform for this if you use it correctly, and many businesses will use Twitter more than any other social media platform. Depending on the kind of business you offer, Instagram and YouTube, as well as podcasting, are all useful tools to help you reach a wider audience. 
Social media and the internet offer us plenty more opportunities to broaden our horizons and reach more customers than we would without it. Nowadays, a website is not enough on its own, we have to stretch out our feelers and put our name out there on social media, with so many millions of people being active in the digital world, these platforms are perfect breeding grounds for advertising and promotions. 
You should take advantage of what the digital world has to offer. This should be one of the first things that you consider doing once you have the company up and running.
---
16. Choose Your Future Employees Carefully
"A happy employee relates their happiness to customers and vice versa." 
When you are building a business, you do not just build a team, you build a family. As budget and demand allow, you should surround yourself with people who are experts in things that you are not. Give and receive feedback, be open to what your employees have to say, and ask them to be open to what you have to say too. 
Involve your employees in decisions that will impact them and the company directly. Do not get mistaken by the hierarchy of manager and employee, a business team is a family and all should work together to make the company successful. An employee may notice something that you have not, and therefore listening to their ideas and points is vital and building the company up. 
You should also incorporate a clear onboarding strategy for employees and a system for measuring results. If you put systems like such in place, then they will assist you in scaling the business, especially in cases where you may be expanding at fast speeds. Doing so can also assist you in keeping the workload under control without overworking employees, and hiring when you need to.
Hiring skilled customer service staff who are skilled in communication, problem-solving, and empathizing with customers is crucial for creating positive experiences and building lasting customer relationships.
Utilizing stock-based compensation is a widespread method for attracting, motivating, and retaining valuable employees. Nevertheless, the process of accounting for stock compensation expenses can appear quite challenging.
Stock options play a pivotal role in attracting top-tier talent to startups, offering a sense of ownership and a direct link between employees' efforts and the company's success. By treating stock options as an expense within your compensation package, you not only provide an incentive but also align employees' ambitions with the company's growth objectives. When discussing potential offers with candidates, ensure to transparently communicate the value and potential impact of stock options treated as an expense on their overall compensation. This approach not only fosters open dialogue but also empowers potential hires to make informed decisions about their future with your company.
---
17. Customer Feedback Matters
"Your most unhappy customers are your greatest source of learning." 
In business, they always say the customer is always right, however, businesses know that this is not always the case. However, what is right is accepting customer feedback and being open to suggestions. An unhappy customer can open your eyes to flaws in the business that you may have otherwise not noticed. 
While you are running a business you only see it from the inside, a customer sees it from the outside and gets the result of your hard work. No one and nothing is perfect, and therefore, accepting feedback from customers is the greatest source of information for the areas of your business you do not see. 
In every walk of life, things are always different when you are on the outside looking in, and the best source of acquiring this perspective is your customers. 
Why wait until you receive negative feedback to change, ask customers to leave feedback, make suggestions, and speak to your customers as an involved manager to gain ideas and insights. The customer can tell you what your market needs, and what they want, better than any statistics and online information can. 
The best way to gain information on how to better your business is to ask at the source. You can use a tool like Jotform Survey Maker to gather customer feedback easily.
---
18. Be Prepared To Fail And Learn From Your Mistakes
"One may falter, but the only way to fail at your dreams is to abandon them." 
It is important not to take a failure or mistake too hard. Failure is just how we learn. It is important to make mistakes, so we discover how not to do things. In every walk of life, we must learn by making mistakes, if we never did, we wouldn't learn anything. 
As you create your business, you must prepare yourself for the eventuality that you will make mistakes, and there will be failures. If you are anxious about this, it is wise to prepare for that in your budgeting when you are making a business successful plan, keep it there as a contingency fund in case of any hiccups to protect yourself and the funding of your business. Remember, businesses succeed when you are prepared, plan carefully, and remain open-minded.
---
19. Always Keep Learning And Adjusting Accordingly
"Continuous learning is the minimum requirement for success in any field."
Remember, even if you were to reach the top of your game, and become a highly successful business owner, and even if you ended up with your business becoming multi-million dollar, you will still always be learning, and you will always have to adapt to the lessons learned. 
Experts in every field are always learning, and there is always something new to know. No person to have lived on the planet can possibly learn everything, and with technology, and humanity evolving at the rapid rate we are. There will always be something new to learn and discover. 
So, be prepared to continually learn new things, and be open to them. Remember that with every lesson learned one must adapt and adjust to it, be it only the human aspect of the company, but sometimes the company as a whole must adapt as well. This is simply part of the evolution of business, society, and humanity.
---
20. How Certain Apps and Technology Can Help Business
When you are starting a business, the amount you will have to manage can be overwhelming, luckily technology already has your back. There are hundreds of thousands of apps out there to help you. 
There are apps to help organization and communication among work teams, such as Slack. There are apps to assist in organization, such as Trello. There are apps that help in running projects and collaborating with team members such as Podio. Don't forget the ever-useful Microsoft Office to help with budgeting, scheduling, and more. 
There are other apps and programs like 'ProofHub' which is a business management software to help you streamline processes, store, and share files, and share feedback too. There are apps to help schedule staff and inform staff of events and so on, such as SmartSheet. 
The internet and apps are a widespread world of assistance to new businesses, helping them run smoothly in the non-stop climate of modern entrepreneurship. Successful entrepreneurs embrace risk and hard work, often reaping rewards by thoroughly researching and covering all angles. A business name generator, for instance, is more than a mere tool for brainstorming names.
It serves as a practical lesson for employees, imparting insights into branding, market positioning, and domain availability. This engagement with a business name generator can enhance employees' understanding of the creative and strategic facets of business development, equipping them with valuable skills and a proactive approach to tackling challenges in the dynamic business landscape.
Moreover, businesses can leverage software development services for a more tailored and efficient approach to software development. They offer a comprehensive suite of solutions, from custom software development to mobile app development, ensuring businesses have access to cutting-edge technology tailored to their needs. One such service provider is Jelvix, entrepreneurs can enhance their technological infrastructure, fostering seamless communication, efficient project management, and streamlined business processes. Integrating such services into your technological toolkit further enhances the capabilities of existing apps, providing a robust foundation for navigating the challenges of modern entrepreneurship.
---
Bonus Business Tip For Success:
Work hard And Prepare To Make Sacrifices
"Great achievements are usually born of great sacrifices." 
Any lead-up to creating a business will be hard work, but once you have opened your doors, your work has only just begun. In a majority of cases, you will have to put in more time than you would if you were working for someone else, which can mean spending less time with family and friends to be successful. 
Remember that this phase does not last forever, and it is just part of the building blocks of becoming successful in business. However, if you are not ready to make these sacrifices, then you must ask yourself if this is a career path that you want to pursue. You will have to make sacrifices, but you will get there in the end.
Frequently Asked Questions:
1. What are the 13 tips for successful businesses?
Although this is not a definitive list, these are tips that may help small businesses survive and thrive. This list has been published by due.com.
Create brand personality.
Develop a strategic business plan, organizational structure, and operational support systems.
Avoid common mistakes.
Become connected to the community.
Put your employees first.
Don't just acquire customers, retain them.
Get organized.
Carve out a niche.
Analyze your competitors.
Protect your cash flow.
Obtain credit availability and management.
Get street cred.
Know what you stand for.
2. What are 5 key things to running a successful business?
According to the popular finance website Investopedia, here are some of the things that a visionary should bear in mind in order to ensure that a business will become successful: organize everything, document all polices and processes, analyze and manage risks, support and nourish creativity and scrutinize competitors.
3. What makes a business most successful?
Based on a survey that the U.S. Chamber of Commerce has done recently, one of the aspects that ensures the success of a business is being customer-centric. By fostering a customer-focused culture, organizations can ensure that they can deliver products or services to their customer base with consistent quality, helping them retain and grow their clientele. This, in turn, leads to the growth of the company
4. What are 5 tips to start a business?
According to entrepreneur.com, here are 5 tips to kickstart a business with the right mindset:
Be in an industry where your passion lies.
Be a part of a community with the same passion.
Employ a strong business model.
Test your product.
Build a dynamic team and foster a healthy and conducive culture.
5. How do I grow my business?
Here are some tips and strategies that business owners can use to hasten the growth of the business: do extensive research, focus on the customer, be a part of a community, create a sales funnel, build partnerships and be socially conscious by practicing corporate social responsibility.
6. What are the four growth strategies?
A business' growth strategy entails its intent to expand and grow in size and value. One tool or guide that can be used for formulating an organization's strategy is the Ansoff Matrix that can offer owners of businesses do a retrospect and analysis of their current system and plan ways on how to improve. It touches on four components: market penetration, market development, product development and diversification.
The Wrap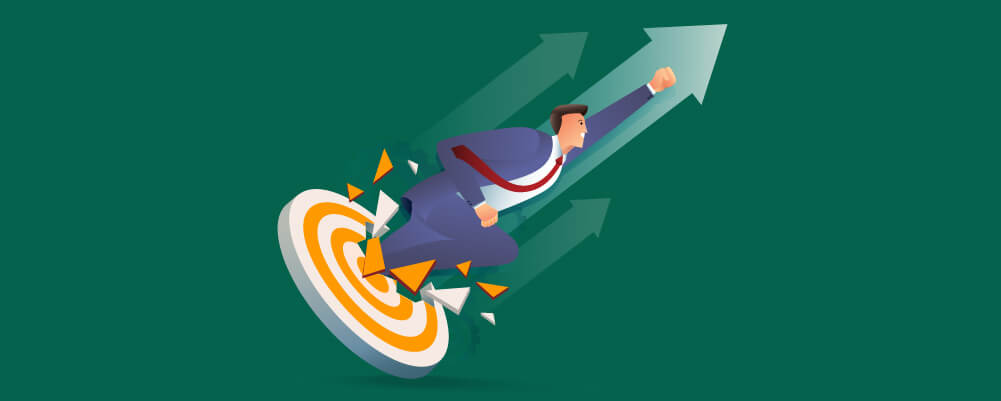 Starting a new business is both exciting and stressful all at once, you should prepare yourself for the many milestones, stresses, failures, mistakes, and successes that will come your way. What you do in the days before you start up your business can make all the difference, apply these business tips for success, as well as careful planning and financing can give your company the boost it needs right from the start. 
Do not forget to be accepting of feedback, constructive criticism, and be open to new ideas and the rapid changing of industry. Make use of modern technology, apps, social media, and the digital world. Staying up to date with market trends, digital marketing, and new ways to reach prospective customers and create a profitable business.
It is a hard road to business success that can be the most rewarding, and remember that a mistake is not a failure, the only true failure is to give up entirely, and giving up is never an option because success is right around the corner.