82% of small business fail due to cash flow problems. Some businesses face challenges managing a diverse workforce. At the same time, others struggle with remote or hybrid working conditions. 
Managing a business, however big or small, is a challenging task. It would be best to have a sound grasp of your operations, teams, and the culture cultivated in your office. 
It would be best to keep up with the rapidly changing landscape after the rise of digital working. With all that in mind, it can get overwhelming for entrepreneurs. 
In this article, we look at some easy and practical tips for successfully managing your business in 2023 and fostering a growth culture.
9 Tips For Successfully Managing Your Business in 2023
When it comes to managing a business, you're faced with many challenges; The first is having the right framework to operate in. Getting this one wrong sets the wrong foundation for your entire business model.
So, having the right and functioning framework to base all your operations would be best. Secondly, you need a diverse and skillful group of people to work with you. It doesn't necessarily need to be large, but diverse and skillful.
After that comes the company's financial management and cash flow equation, you want to stay flexible regarding money in hand to operate as you want and be ready for contingencies. 
With all these challenges in mind, let's take a look at some proactive tips for successfully managing your business in the changing landscape of 2023:
1. Build the best team
A company is made by the people who build it. To succeed in your business venture, you need to build a team of extraordinary individuals who bring something new to the table daily and are willing to give their best for you.
Building a team like that takes time, so be patient and put all your best resources to use. Test your employees for relevant skills during the recruitment process itself. It helps you see if they're the right person for the job.
Here are the best alternatives to Criteria Corp to help you test your candidates in the right capacity and build the most suitable team for your business. Remember that the goal is to build a diverse and skillful team and not necessarily a large one.
88% of the workforce says that their boss being a good listener is their priority. Having a limited but proficient team helps you in its management as well. You can form personal connections with your staff, make them feel heard and seen, and easily foster a positive work culture. 
While it's important to select people based on skill, it's equally important to help people enhance their chosen skills. Help your employees occasionally freshen up and enhance their skills with training and development programs.
2. Invest in an employee management platform
Investing in an employee management platform is one way to manage your business. It helps you take care of every aspect of human resources at your office without hassle. You can scale it to your needs and apply it to a remote working setup.
Software for employee management is a platform that helps you organize your workspace to get the maximum productivity out of it. It helps you manage employees personally while gaining insights into their work.
This helps you improve their productivity while promoting a culture that works on statistics and facts and is fair to every employee. Employees are more likely to respond to a fair and transparent setup where they're evaluated equally. 
Employee management platforms are usually scalable as they're module-based, meaning they grow with your company's scope and change according to the arrangement. They help you view employee performance as both individuals and in a team.
This helps you gauge an employee's impact on the organization and reward them for it. Recognition helps motivate employees further and allows other employees to learn from their peers and try to perform better themselves.
3. Embrace the remote setup
82% of the workforce prefers working from home over working in an office. Moreover, people working from home show a whopping 47% increase in productivity. Embracing the remote working setup is simply the way forward for businesses today.
Working remotely opens up the door to new possibilities. The first is the freedom, ability, and ease of hiring people from all over the world. You are not restricted to hiring people for job roles in your company that live in your area.
In earlier times, you'd either have to hire people who could easily commute to your office or would be willing to relocate to your area. This tremendously restricts the talent pool you can choose from. Remote working allows you to hire suitable candidates from all over the world.
Even if you want an in-office setup, consider hybrid working conditions where you keep remote working open to people who need it. It makes your office flexible and more convenient for your employees. 
4. Set simple goals
Businesses often overwhelm themselves with big goals that are often hard to accomplish or unattainable. For example, your goal might be to become the leading business in your area, sector, or industry.
While ambitious, it can feel overwhelming to pursue this goal. And it can always stay an endgame, but you need to simplify it into smaller, more practical, and more measurable goals. For example, making sales reach x amount at the end of the quarter.
This helps quantify your goals and take proactive steps toward achieving them. You'd pay more attention to your marketing and sales techniques to increase sales. You may spend more in those departments or try to develop more strategies.
This way, you'll take strategic steps toward achieving a goal, which you can simultaneously track with analytics and statistics. If you underachieve, you can always take corrective measures to do better the next time.
5. Track your budget
Getting a handle on the financial aspect of your business is of utmost importance. One simple way to do this is by tracking your budget. This means that you'll be tracking your spending by considering any expense you undertake.
File away every expense you incur under a neat system and monitor the spending. Multiple platforms help you do so. It helps you know how much you've spent in a particular period.
You can correlate this with the earnings during that period to help you know your profit margin. Tracking your budget not only helps you curb your overspending but also helps you plan for the future better.
It helps save and identifies areas where you may be leaking money. You can curb those areas and save money in the long run. You can also put that money into areas where you may not be spending as much as needed.
6. Pay attention to compliance 
Another important aspect of successfully managing your business is paying attention to your compliance duties. Any businesses today must comply with admittedly large, hard-to-keep-track-of rules and regulations.
Your area's national, state and regional authorities lay down these rules. Not only are they a large set of rules and often complicated to follow, but the rules are also constantly being modified.
Failure to comply by them can result in legal action, such as fines or lawsuits. You want to stay on the right side of the line. There are many platforms and solutions available that can help you with your compliance duties.
They will help you keep track of the records needed to file your dues with concerned authorities. Many platforms calculate amounts and file them on your behalf as well. They also update you about the change in laws to help you stay on top.
7. Keep an eye on trends 
The last thing you want as a business in 2023 is to be considered outdated. Businesses strive hard to stay relevant in the constantly changing digital age. You need to look for the latest trends and decode them to see how to make the most of them. 
You may assign a separate team for this if you can afford it. They will be on the lookout for the latest trends in your industry and predict future trends. They will run a statistical analysis of how it can benefit your firm and how to put them to use.
This way, your business will be at the forefront of any trend in your industry, giving you a tremendous edge over your competitors. It will also give your business a novelty that can become a selling point for your customer.
In other words, you can become one of the first brands in the industry that comes up with trends, giving you a huge boost among customers. It helps you stay relevant and tap the potential of the next big thing.
8. Foster a feedback culture
Feedback is one of the cornerstones of a positive work culture. Employees that receive constant feedback are more willing to give their best in completing their tasks and helping their organization perform better.
Start by establishing a system or framework that facilitates employees giving and receiving feedback at regular intervals. Then, look to make this process a routine. Doing so gives you the two-fold benefit of easing employees into it and making them do it without feeling like a task.
It's essential to provide your team with the necessary feedback training, i.e., educating them about giving feedback in a positive, relevant, and helpful way to the other person instead of mean, negative, or irrelevant.
When your team understands the value of their feedback and the change it brings to the organization, they'll be more willing to indulge in it. Ensure they're comfortable doing it and are willing and open to receiving it.
9. Make the most of technology
Many entrepreneurs are reluctant to engage with new technology as they trust their old ways of doing things better. This is understandable, but with technology evolving today, you'd be incredibly remiss not to make the most of it.
If you're unsure where to start, look at your office setup and note your daily operations challenges. Then discuss with your team how they can be solved with technology.
For instance, having a software solution to file documents digitally will save you the time, space, and effort that goes into filing them physically. Similarly, a solution that easily changes PDF documents into other file types can help you share files.
Bring ease and positivity to the way you work and reinvent your business in 2023
Businesses are facing myriad challenges in 2023 with the ever-changing technology and trends. However, building a strong framework to operate in and forming a formidable team to work with can help you take the challenges head-on and find success.
Hire better with the help of skill tests to curate a team of skilled professionals suited to your business. Manage them with the help of employee management platforms. Set achievable goals that can be quantified and tracked. And keep an eye on new trends to know which is best for you and make the most of it.
Let us know in the comments how you think a business can ace the challenges of today and come out on top.
---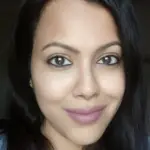 Author Bio
Atreyee Chowdhury is a freelance content writer with more than 10+ years of professional experience. She's passionate about helping SMBs and enterprises achieve their content marketing goals with her carefully crafted and compelling content. She loves reading, traveling, and experimenting with different cuisines in her free time. You can follow her on LinkedIn.