Find Your Next App Builder Software
World-renowned forecasting company Gartner predicts the Low Code development market to grow by 23% in 2021 (Click to view ).
To enhance productivity, we venture into digital transformation to push our business to the next level. We translate our bright ideas into prototypes through app-building software. 
However, it might be easier said than done, especially when you come face to face with programming codes. While it's very learnable, it could consume a considerable amount of time and a learning curve to master the skill.
If you don't have a seasoned developer on your team, it's more likely for you to outsource this talent. Since time is crucial we need a cost-effective solution and that is where low-code software can get you from idea to inception in no time.
What Is App Building Software?
The software brings together wireframes and prototypes into the platform to create your app. 
Wireframes are the simplest way to illustrate the design, followed by mockups, before creating a prototype.
Simply put, mockups are sketches of your ideas, only more vivid and colorful. 
When you have a brilliant design in your head, the only way to convey them is by way of illustration. This is where the app builder software comes in.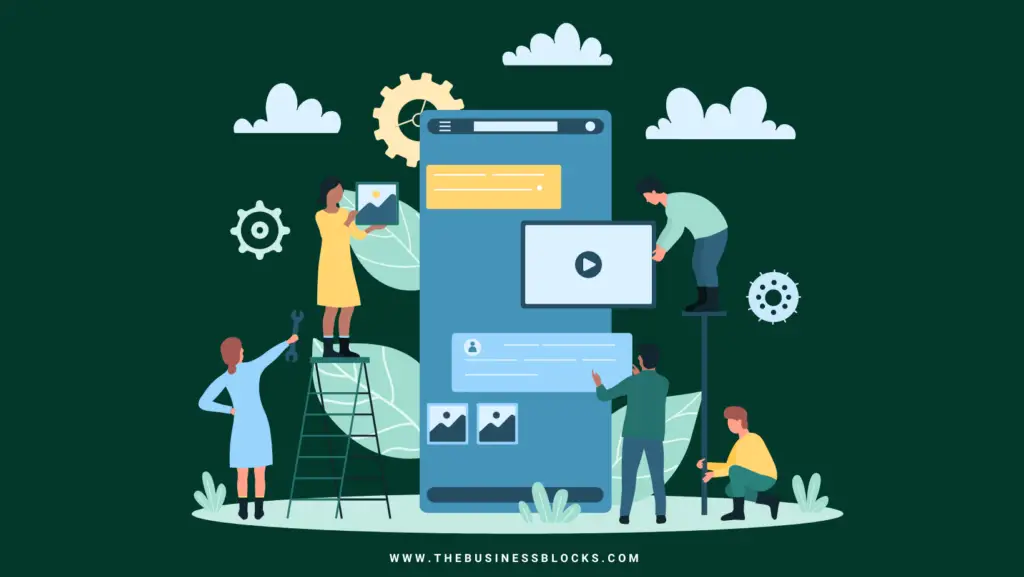 A low-code app builder is a platform that enables you to visualize products using images or graphics. The visualization is not necessarily the final form of the application but just a glimpse of it. In this manner, you can already provide a preview of what the app would look like.
There are thousands of mockup software but the best form is that which doesn't require low codes or no codes at all.
Major Advantages of Low Code Software
Companies after company have been adapting mockups because of their contribution to the business's success.
Using low-code/no-code software can result in several benefits. Some of these are as follows:
1. It increases productivity. 
Speed is the most obvious benefit of app builders because they accelerate the development of new applications and software. By using building blocks, drag-and-drop functionalities, and pre-made user interfaces, mockups let you build apps rapidly.
Mid- and high-coding platforms will consume your time and effort. Instead of letting each employee undergo extensive training on programming, it's more practical to use no-code and low-code app software.
2. It allows in-depth study before development.
When launching a website, it has to be as complete as possible. To accomplish this, you need to make your web design undergo a mockup. Mockup platforms give you a realistic perception of how your website will look and feel, allowing you to make thorough observations.  
3. It makes revisions easy.
Using low-code mockup software allows you to make comments and observations before reaching its final form. You can note down all observations then have them revised later. After revisions, you can iterate again.
In this manner, revisions are more convenient, less hassle, and less expensive.
4. It optimizes content viewing.
Is your content readable? Does the arrangement of the elements complement an effective viewing experience?
Because you are in construction mode, you can determine the proper placements of the web page elements. An organized web page or application helps the users to easily scan through the whole page.
5. It reduces cost.
You might have wondered why web development guys have massive salaries. Yes, you guessed it right, Web and app development is not cheap. 
Since you won't have to hire an expert programmer, you will save on the overhead costs. By doing this, you can allocate the saved money for additional details of the website or application.
6. It helps shape the user experience (UX) design.
By launching mockups, you are also doing a simulation of the program. You and your team can then assess the UX design or how the user can interact with it. These inputs are critical for improving the whole design.
Constantly applying your inputs to the design allows fast progression from the mockup stage to the prototype, and then to the final form.
7. It fosters collaboration and connectedness.
Aside from the cost involved in hiring an expert developer, the skillset itself is a rare gem. So, instead of finding that guy, why not utilize the manpower you have right now and let them collaborate using live apps?
If you have junior developers in your company you can capitalize on them so that they can build apps like experts. Since low-code apps require minute programming, it makes your skilled developers more efficient in their work.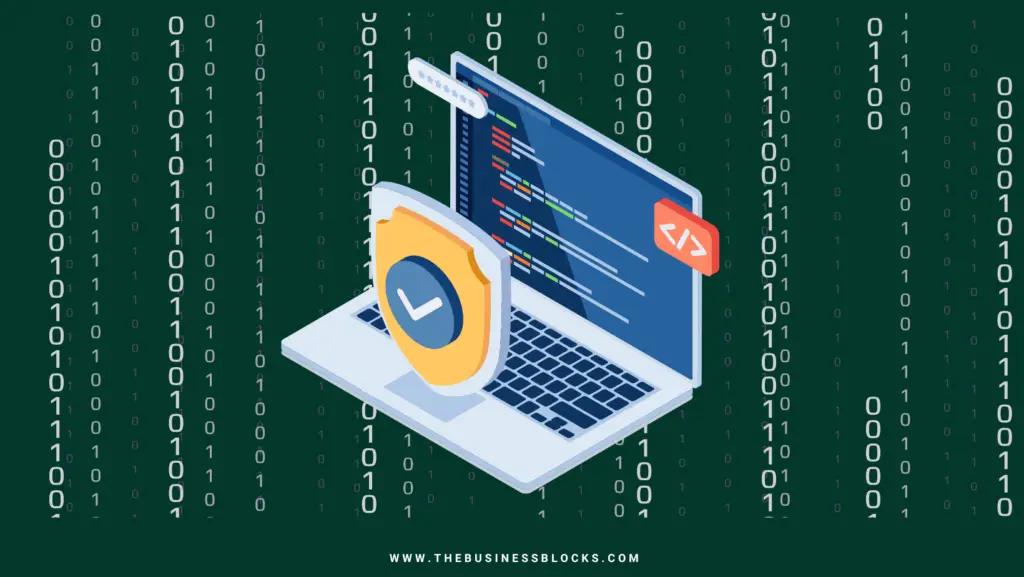 The Best Low Code Software
The market is flooded with a boatload of low code/ no code app software, but several ones stand out among them. We have listed below some of the best mockup software:
AppSheet
Are you spending hours building applications? Reduce them drastically with Appsheet!
AppSheet is an amazing no-code platform that allows you and anyone on your team to create an app in a breeze. Through this software, you can tailor-fit apps to meet your business processes, even without hiring a developer.
You can start by creating spreadsheet data and saving that spreadsheet to cloud storage services like Google Drive, OneDrive, and Dropbox. The data can be in the form of signatures, images, barcodes, and maps
To get the most out of AppSheet, you might have to subscribe to its premium plan. Its basic editor still works great and can create apps fast. However, if you want a higher level of customization, then you need to have a premium subscription.
Click to see our full App Sheet review.
Adalo
Adalo blurs the lines between a mockup and a real app. Without requiring any code, anyone can make a custom native app with Adalo code using a drag-and-drop interface. You can use the default design elements or you can customize your own.
In the software, you can use over 25 components that you can just drag onto the app's interface. Make your app alive by setting up dynamic actions like linking pages, pushing notifications, and authenticating users. 
If you want a quick migration of all your existing data, then Adalo can do it too! Simply connect our database, set up object relationships, and custom formulas.
Adalo is a flexible platform as it can be published on Android, iOS, or the web.
Click to see our full Adalo review.
Caspio
If you're looking into solutions for custom business applications, Caspio might work for you. Trusted by over 15,000 small to large-scale companies, Caspio is a prominent player in the low-code platform industry. By simply pointing and clicking, you can make that imagination into a real app.
With a few clicks, you can rapidly embed your app onto any portal, website, or CMS system. All you need to do is copy and paste the deploy code, and you're good to go! 
Caspio is also adept in automation. You can build custom automated workflows, triggers, and scheduled tasks based on your preferences. Automated SMS and email notifications are also possible with the platform.
Customer service is not a problem for Caspio as they have a team on standby 24/7 to receive and address your concerns.
Click to see our full Caspio review.
Bubble.io
No knowledge of HTML or CSS? No problem! Bubble.io allows you to create a magnificent layout for apps on desktop and mobile. The drag-and-drop functionality is a great visual programming feature for Bubble.io so you can easily manage its elements like shapes, text, and input fields. 
Overall, the software is user-friendly and intuitive. Though it might not be as mighty as other applications, it still possesses the ability to build robust web pages.
Bubble.io is perfect for creating applications like social networks and software as a service product (SaaS).
Are you just starting your digital transformation adventure? Bubble.io is a reliable platform for beginners and mid-sized businesses to create their websites. The best part? It is priced very decently with already a handful of capabilities.
Click to see our full Bubble.io review.
Pory.io
Shorten your app creation with Pory.io. The software lets you create web applications using Airtable and other no-code tools. By using Airtable as the database, you can pick any template and personalize them.
The platform's automation is yet to come but the company is already working on it. 
Click to see our full Pory.io review.
Companies Using Mockup Software
The auto manufacturing company is famous for its philosophies on lean production and continuous improvement. To further improve their vehicle assembly process, they rely on Appsheet.
Toyota needed an application that could quickly collect their assembly line data, which contains around 7,000 parts per car. Originally, they utilized spreadsheets to manage data collected from their seven manufacturing plants in Northern America. It proved to be a challenge because the data cannot be easily shared across plants.
Their in-house developers attempted to create applications to solve this but it was not successful, and it cannot be installed on mobile devices. With the scarcity of developer resources, Toyota found the help they need in Appsheet.
With Appsheet, Toyota can easily gather data to determine the needed push force required for the installation of each part and a comfort rating from each employee. Efficiently minimizing fatigue and discomfort, it consequently increased their productivity and quality.
GEFCO is a global logistics company that specializes in providing supply chain solutions in air, land, sea, and rail. The business serves various industries with more than 300 destinations in 39 different countries.
The company had a project that involved stringent tracking of auto parts transported. With this monumental task, they knew they had to invest in a logistics management app. The envisioned system must have multiple roles with defined levels of permission. 
They attempted to develop apps with their internal resources but it was lacking. Their desperation led them to Caspio, which answered their requirements for a stable, scalable, and secure platform.
With Caspio, GEFCO has automated many of its vital processes, which included order collection, order consolidation, and hauler fleet assignment. Having efficient user management and authentication successfully allowed GEFCO to implement the appropriate security measures.
Before gaining its current name, Support Local was previously known as GiveLocal, a business with a noble cause.
When the COVID pandemic started, many businesses shut down and the economy went downstream. Immediate help was needed, but any form of assistance must be organized for it to be successful.
With the dire situation, a developer named Brent Summers, who was a low-code advocate, had an initiative of his own. Brent decided to create an app where people can conveniently purchase digital gift cards for struggling businesses. Together with Justine Mares, they built the software using Bubble for three days without using any code.
On March 15, 2020, they launched their small business gift card app called GiveLocal. Three days after building it, the business was acquired by USA Today.
Time was of the essence so Brent and Justine needed to finish the app as quickly as possible. Bubble.io made this happen.
Guide in Using Low Code Software
Choosing a partner app-building software can be a challenge, especially if it's your first time. To enjoy the maximum capabilities of low-code apps, you have to pay for premium subscriptions, which could be expensive, depending on the platform. Since we are dealing with money here, it's important to determine the appropriate software for you.
Below is a short guide you can follow when using no-code software software: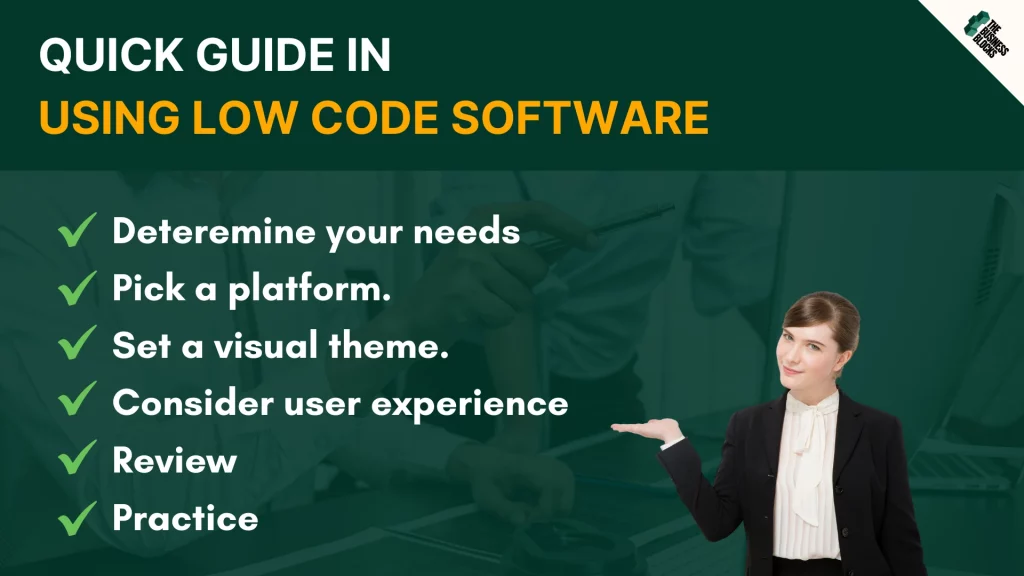 1. Determine your needs.
Establish first the specific requirements of your business. What are the struggles in your operations that need to be addressed using low code?
2. Pick a platform.
Once you have the list of your needs, canvass your top three software and lay out all their pros and cons. Each platform is unique and has its sweet spot. 
Choose one among them that stands out and can best streamline your business.
3. Set a visual theme.
Establish your software's appearance, particularly its colors, shapes, and fonts. All these elements are important for branding purposes and enhancing customer experience.
4. Consider user experience
UX design is a critical factor in mockups. Any product with an excellent UX design is more likely to be enjoyable and well-loved
5. Review, review, review
Let your whole team huddle together and review the web design. Since they reflect the close-to-actual designs and experience, it's easy to discuss items in the web design, note them, revise them, and then iterate.
6. Practice, practice, practice.
The more you try, the more it becomes easier and intuitive
The Key Qualities of Excellent Low Code Platforms
There is no perfect software; everything has its flaws. 
However, there are basic key qualities that define the making of an excellent app-building software. They are listed below:
1. Visual-based development
In a nutshell, you are not using codes when configuring the design but rather, visual elements. This is the game-changer for web or app development that traditionally relies on codes that slow down the development. 
2. Drag-and-drop interface
You couldn't call it low-code or no-code if the software doesn't have this functionality. Just choose your desired prebuilt elements, objects, and forms, then drag them.
3. Cross-platform flexibility
Your software must adapt to any change in the UI framework. If your app has multi-channel capability, it would be convenient for you and your team.
4. Scalability
What if the business is doing good and the volumes spike? You need to be prepared for this. Thus, in choosing low-code platforms, make sure that they are scalable.
5. Security
All your efforts will be in vain if your platform and apps are not given appropriate security.  You will be dealing with valuable company information so their security is our top priority.
---
Featured Platforms: AppSheet, Adalo, Caspio, Bubble.io, Pory.io