Onboarding is the process of familiarizing new hires with a company's culture and work environment. Rather than just letting a new hire loose into the company, the company should create effective onboarding strategies for each department to enable a seamless and productive experience for the worker.
A strategy is a specific plan to achieve one or more long-term or overall goals under conditions of uncertainty.

Michael E. Porter
This time is crucial for the manager to provide the guidance and expectations for the worker (assuming they have the skills and qualifications). Whether you are developing a new program or fine-tuning an already existing one, you should always an strategy in mind that you want to accomplish.
Here are five onboarding strategies that you should consider to have a more effective onboarding process.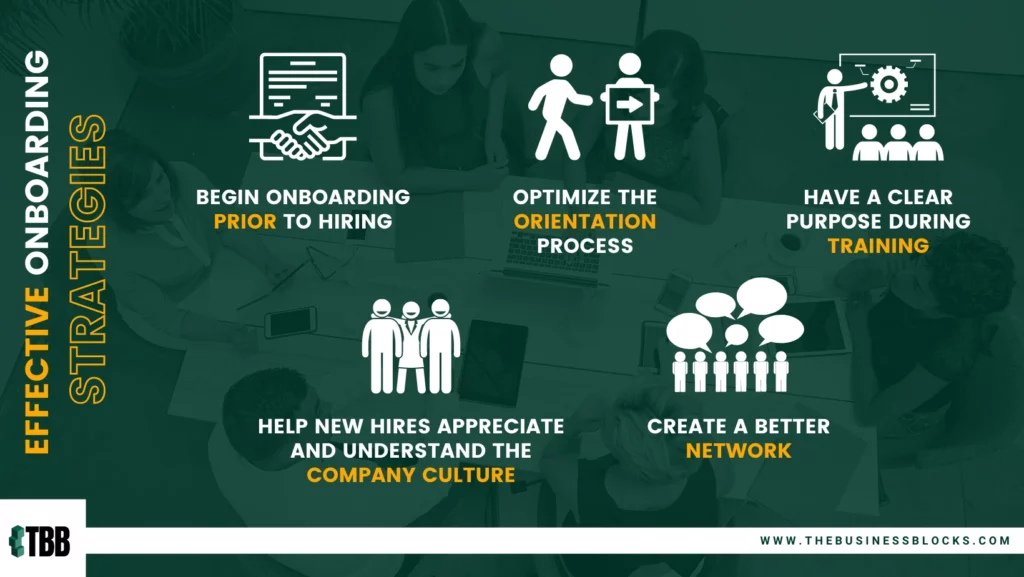 Strategy 1 –
Begin employee onboarding prior to hiring.
This might seem counterintuitive, but it is actually effective. Onboarding strategies go beyond the normal tactic solution, you see, successful onboarding can be done before a job candidate formally joins the organization.
You can start to expose him/her to your organization during the process of recruitment.
You can also use this time to ensure that your company culture and your recruiting strategies are properly aligned. Otherwise, the candidate might experience culture shock, which in turn can result in retention issues.
Strategy 2 –
Optimize the orientation process.
You have to plan ahead of the new hire's first day. For example, you can prepare the work area and assign a mentor. You can also include education on company policies and compliance issues through an online portal.
Here, the new hires should be able to acquire all the orientation materials and documentation that they need. This way, they can conveniently download and fill out these documents at home and just submit them to the office.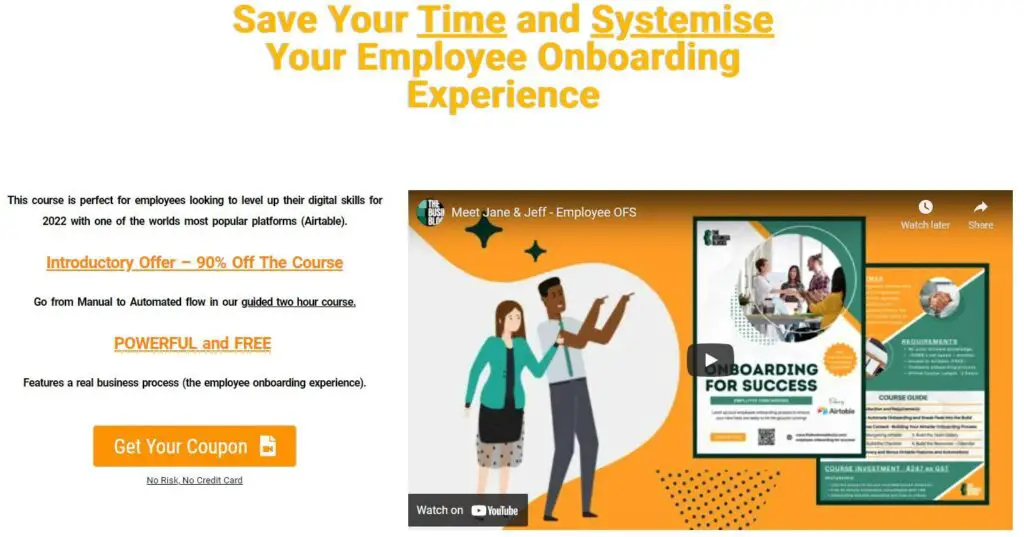 Strategy 3 – Hav

e a clear purpose during training.
Statistics have shown that 92% of employees become much more loyal to their employers when they are given training. New hire training is important because it makes candidates feel that their skills are valued. This training should also start as soon as possible, and they have to be an ongoing process.
The initial training can involve confirming and clarifying what the newly hired employee already knows about the organization.
When this is finished, the training has to cover issues such as organizational programs leading to career path advancements, organization best practices, and instructions on how to utilize the best equipment and technology.
It also has to cover goal-setting sessions and practice-based learnings to help the new hire make the most of available opportunities.
Strategy 4 –
Help new hires appreciate and understand the company culture.
Matching newly hired employees with the right mentors is a crucial part of the onboarding talent management process. The chosen mentors should be able to help the new hires know more about the culture within your organization.
During this time, the new hires can be introduced to the key executives. It can be shown that these executives are highly invested in fostering new and upcoming talent so that they can become more loyal to the organization.
In addition, your coaching process must also include check-ins for the new hire's first few months in the workplace. You have to check in on a regular basis to know if there are any issues the new hire faces. Take note that some issues do not really manifest on the first day. So, you cannot expect the new hire to determine them right away.
When you have a work environment that is nurturing, the employees will be less stressed and more productive. This will ultimately lead to much better results.
Strategy 5 –
Create a better network.
Finally, you have to help the new hire make the necessary connections to achieve long-term success within your organization. Keep in mind that social integration is crucial. Everyone in the workplace has to be socially connected.
You can encourage the newly hired employees to form good relationships with their fellow members of the team as well as the leaders of your organization. Employees who feel like they are part of the community tend to have a stronger retention rate.
Have you reviewed the four phases of your current onboarding process? Check out our article here to refresh yourself.
Conclusion – Onboarding Strategies
Employee onboarding is a crucial part of any organization. It has to be carefully executed and managed in order to help newly hired individuals adapt to the culture, work, and values of the organization.
If there is no employee onboarding or the onboarding process is done poorly, these new hires might leave after just a few months or even weeks. They will not want to stay in the organization because they are not motivated and confident enough. So, you should not let your effort, energy, and time spent on recruitment become futile.
See to it that your new hires become excited about being part of your organization by giving them a good new hire onboarding. If you are able to do this successfully, they will remain fulfilled and content to be in your organization.