Have you thought about how much value a powerful form builder can bring to your business?
Dealing with manual tasks daily while using traditional software systems can slow down productivity.
For instance, doing surveys and data collection for your company or organization can be a time-consuming task if the process is not automated.
Using a form builder can help customize your survey forms and allow multiple team members to edit forms simultaneously.
One of the most popular data collection software today is JotForm. It's commonly utilized in hospitals and healthcare institutions.
This form builder is designed for companies with up to 50 employees to facilitate seamless collaboration. So, is this the best form builder you've been looking for?
What is Jotform?
JotForm is an online form-building company based in San Francisco. The software uses a drag-and-drop tool to create forms while encrypting user data for security.
You can integrate the form with external sites such as Salesforce, Stripe, PayPal, and MailChimp.
This is a simple yet powerful data collection software system that is focused on collaboration and ease of use. It is also designed to be flexible and accessible to allow multiple users to edit or open a form at the same time.
You can even customize your templates and forms to match your company's requirements and branding.
While this powerful form builder is not particularly cheap, it's still a more affordable option compared to its competitors. The free plan offers 100 submissions and 5 forms per month.
This is a good choice for small businesses and managers in terms of functionality and affordability. If you want to use your logo in the forms, you can upgrade your plan.
How Does JotForm Differ from Other Platforms?
When it comes to web content management, the market share of JotForm is about 0.4%, a quite small percentage compared to other software products in the data collection category.
But in terms of users, 64% are from small businesses with more than 50 employees, 14% from large enterprises with less than 1000 employees, and 23% from medium-sized companies.
JotForm offers useful tools to make online forms and fillable PDFs that are used by companies to build surveys and manage the data they've gathered.
It may not be the only software that offers survey templates and themes, but the options are quite impressive.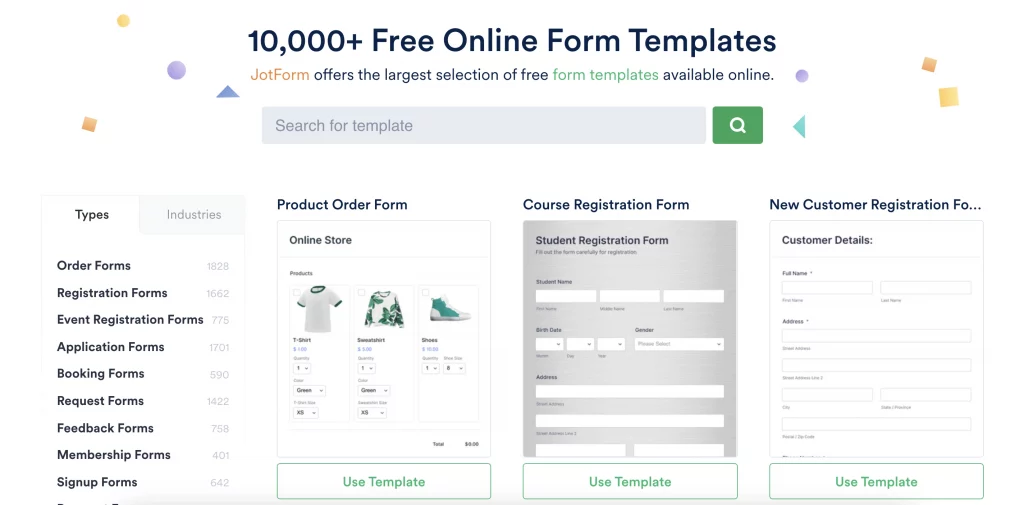 You can choose from over 10,000 templates on the platform for free. However, it can be challenging to find what you exactly need because of the overwhelming options.
While the template and theme library is sorted by category, you can't mark the forms you've used before as favorite in case you want to use them again.
The templates can help you easily customize the overall design of your forms. In addition, the themes will make your forms even more appealing with non-standard designs and colorful backgrounds.
The thing is that you can't pair the theme designs with the questions from your forms. Therefore, you will need to give extra effort during the customization process to create the exact design you want.
Another unique thing about this powerful form builder is that you can easily add collaborators to the form. Team managers and members only need to share a link to open the form or survey instead of creating individual accounts on JotForm.
As a result, you can perform simultaneous editing within the organization and speed up your tasks.
To be able to simultaneously edit forms is a great benefit for teams and employees because each member has a specific role in building survey forms.
This saves time and effort in performing manual tasks and other processes.
Who Can Use JotForm?
The main users who can take advantage of JotForm in their daily tasks are managers and employees who are tired of using manual systems to gather customer data.
By having this powerful form builder, you can save time and effort from doing complex tasks including surveys and data collection.
Many hospitals are using JotForm to create professional-looking forms with advanced design options to suit their branding. It speeds up and simplifies daily tasks by automating manual work with innovative features.
When it comes to collecting donations and subscription fees, this online form builder is safe and secure to use.
Digital forms are also important in the education sector, so this online form builder is also helpful for teachers and students. It makes answering quizzes and polls easier with real-time responses for faster gathering of feedback and other results.
JotForm also helps make collaboration between the teaching staff faster and easier than in using traditional platforms.
What are the security features of Jotform?
256 Bit SSL
Regardless of your plan, all your forms are served across a protected 256-bit SSL (Secure Socket Layer) connection that uses a SHA256 Certificate. It is the industry standard protection.
Encrypted Forms
You can easily encrypt your forms to ensure that submission data is transferred and stored in a secure format and that no one else can read it. Submissions are encrypted with high-grade RSA 2048 at the user's computer, then transferred and stored securely on our servers.
PCI CertificationJotForm is PCI DSS Service Provider Level 1 compliant, the highest security attainment you can have as a business that collects payments from and integrates with credit cards.
GDPR Compliance
JotForm is compliant with the European Union's General Data Protection Regulation (GDPR), which governs businesses that collect personally identifiable information from or on EU citizens.
CCPA Compliance
JotForm is compliant with the California Consumer Privacy Act (CCPA), which, among other things, prohibits the selling of personal information of California residents without their consent.
What does the CCPA abbreviation mean? The California Consumer Privacy Act (CCPA), it is a digital consumer protection law that covers four major areas: first, the right to know what businesses are doing with their information, second, the right to have information held by firms deleted, third, the right to opt-out of the sale of personal information, and fourth, the right to be treated fairly when exercising their CCPA rights.
You can learn more about it in our What is CCPA Compliance? article.
HIPAA Compliance
Healthcare providers collect patient information through JotForm's HIPAA-compliant forms. A Business Associate Agreement (BAA) is also available upon request.
Spam Protection
In addition to the Captchas that you can use in your forms, we have several other options to protect your forms from spammers. For example, you can choose to allow only one submission per IP or computer, or you can disable your form after a specific time or number of submissions.
Form Privacy
In your form privacy settings, you can limit access to your data depending on the level of privacy that you choose. You can also disable cloning of your forms or require a login to access a submission (this is by default protected via unique URLs).
Platforms That Can Be Integrated with JotForm
With a wide selection of application integrations, JotForm allows you to work with other business platforms for more productive collaboration across your organization.
For instance, users can send updates or notifications about their forms to Google or Slack. You can also keep submitted files in Box, Google Drive, or Dropbox.
For businesses and organizations, it's important to use a form builder that can be integrated with Square or PayPal to safely accept online payments.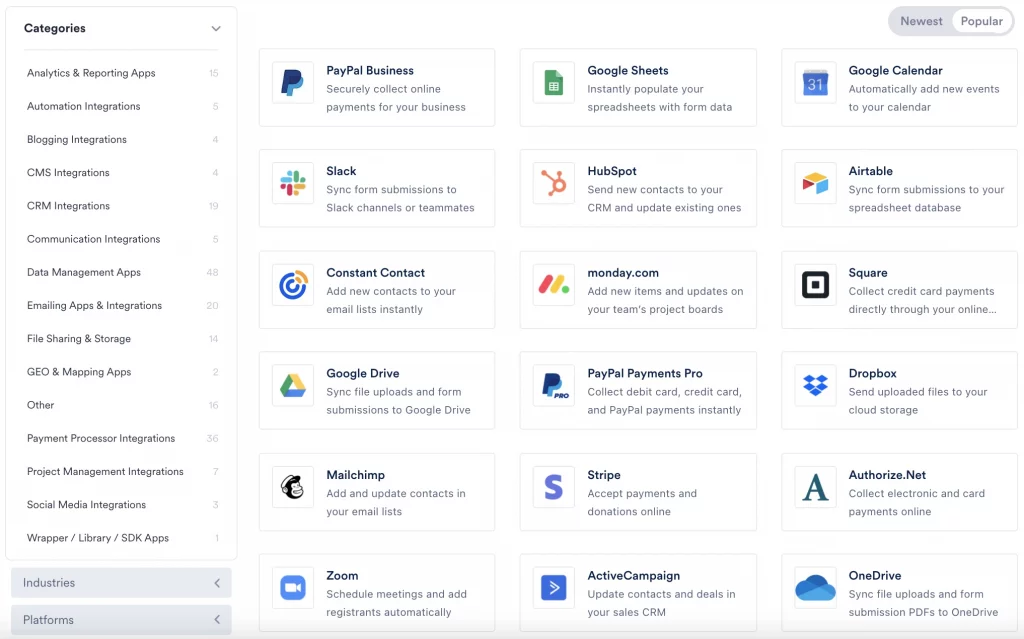 Currently, there are more than 200 apps you can use with JotForm to ensure users find what they exactly need.
On the other hand, widgets are designed to provide better functionality to forms. Some widgets allow respondents to e-sign forms, embed videos, images, and files, or take photos using their webcams.
The range of widgets available is searchable and well-organized, so it's easier to find which one you need for your form.
Other platforms you can use to gather digital information include:
SurveyMonkey – This cloud-based feedback and survey tool allows users to create, analyze, and send surveys. You can email respondents with the survey form and post it on their social media profiles and websites to boost the response rate.
Typeform – This is a survey tool that allows users to collect and share information in a safe and conversational web-based platform. You can create apps and surveys without code, making it an ideal tool for those who are a little bit tech-savvy.
Mentimeter – This beginner-friendly presentation software is designed to help users create interactive presentations for events, workshops, lectures, and business presentations.
Peakon – This employee engagement platform converts customer feedback and surveys into helpful insights that increase transformational success and execution excellence.
Airtable – This is a low-code software that allows users to build collaborative applications. It can store data in a spreadsheet that is easy to use and visually appealing.
Formstack – This platform offers all essential productivity tools to help users quickly build surveys and forms. You can convert the data you have gathered into customized documents with eSignatures.
Microsoft Forms – This simple app allows users to create surveys, polls, and quizzes. It collects feedback from respondents so you can easily measure client satisfaction while organizing events to increase productivity in the workplace.
Pricing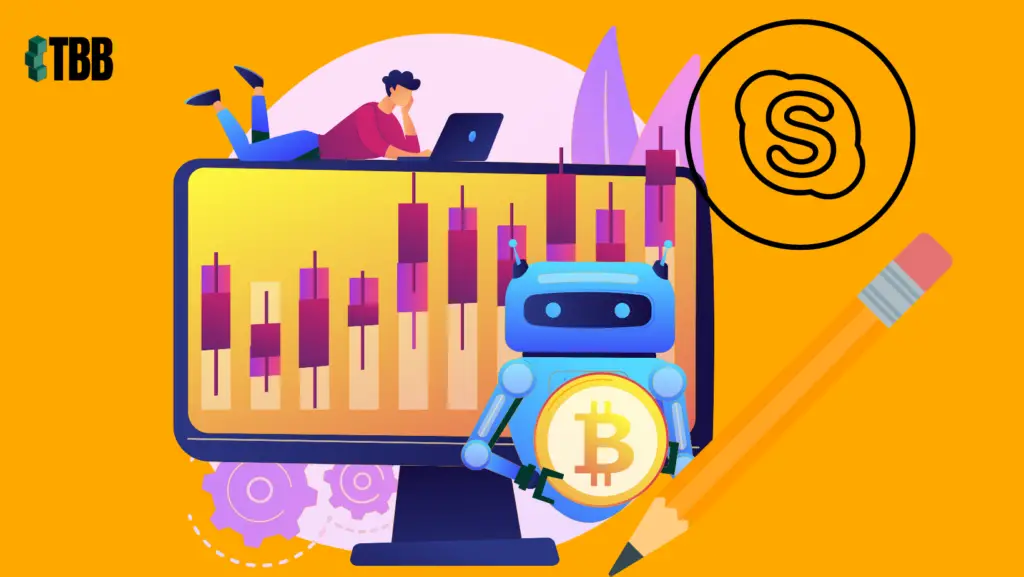 JotForm currently offers four options:
Starter = Free
Bronze = $24 per month, billed annually
Silver = $29 per month, billed annually
Gold = $79 per month, billed annually
Summary
With a wide selection of application integrations, JotForm allows you to work with other business platforms for more productive collaboration across your organization.
Customizing form questions has never been easy with these form builders and survey-making apps like JotForm.
Whether you need simple forms or complex surveys, these customization tools can help you create the exact design you want for your business.
The drag-and-drop feature makes building forms easier and more fun for everyone.
So, if you're looking for a reliable and powerful form builder with a simple navigation and design process, JotForm could be the perfect option for you.
It's affordable, easy to use, and offers a wide range of beautiful themes and templates to match your branding needs.