If you're a creative entrepreneur looking to make money on YouTube without having 1,000 subscribers, you may wonder if it's possible. Video content is highly sought after by viewers and businesses alike, making it an especially attractive platform for monetization.
Fortunately, the answer is yes; there are several ways to start earning income from your channel — even if you don't have 1,000 subscribers yet!
In this article, we'll discuss how to create compelling video content that draws viewers in drive more engagement with your channel, and be monetized.

Are you a YouTuber looking to make money from your content but can't seem to reach 1,000 subscribers?
Monetizing your YouTube channel is easier than ever with the right tools and strategies. You don't need 1,000 subscribers – or even tens of thousands! – before you start seeing some meaningful income. There are dozens of other ways to monetize your YouTube channel regardless of your many followers. 
With the right tips and tricks, anyone can start earning an income from their video content, no matter what size their subscriber count may be. Imagine turning your passion into cash without waiting for that magical 1000-subscriber milestone first! It's possible with the proven methods we'll share with you in our guide. 
Youtube Monetization 101
Have you been curious about YouTube monetization and ways to earn money from YouTube? It's safe to say that YouTube has become one of the most popular software platforms out there since 2005 when it was first created – it was 17 years ago that the first YouTube video was posted.
At first, it was the platform's simplicity and large audience base that attracted content creators to it. Thanks to the millions of content creators, the platform has now also become the second-largest search engine after Google, containing countless hours of videos filled with entertainment, education, and information.
Since 2007, when YouTube first launched its Partner Program, more and more content creators have been turning to the platform to earn a few bucks either on the side or as their main source of income, leaving their 9 to 5 lifestyle behind.

Despite the average user's perception of YouTube, it isn't all just fun and games. There's a lot of time, energy, resources, planning, and money that goes into creating compelling content for YouTube, which would ultimately lead to an account's monetization.
Of course, you won't get paid right after you upload your first video on YouTube and get your first view on the channel. There are several YouTube monetization policies in place to help you understand the whys and whats of making money through your YouTube channel.
In this article, we will walk you through some of these policies and what you can do to start earning through your YouTube channel right away, how many subs to get paid, how to get paid off youtube, and how do youtube pays you. So, if you're looking for some insights, information, and hot tips for your channel, keep reading!
---
2023 UPDATE: Did you know? You can be monetized with Only 500 Subscribers!!!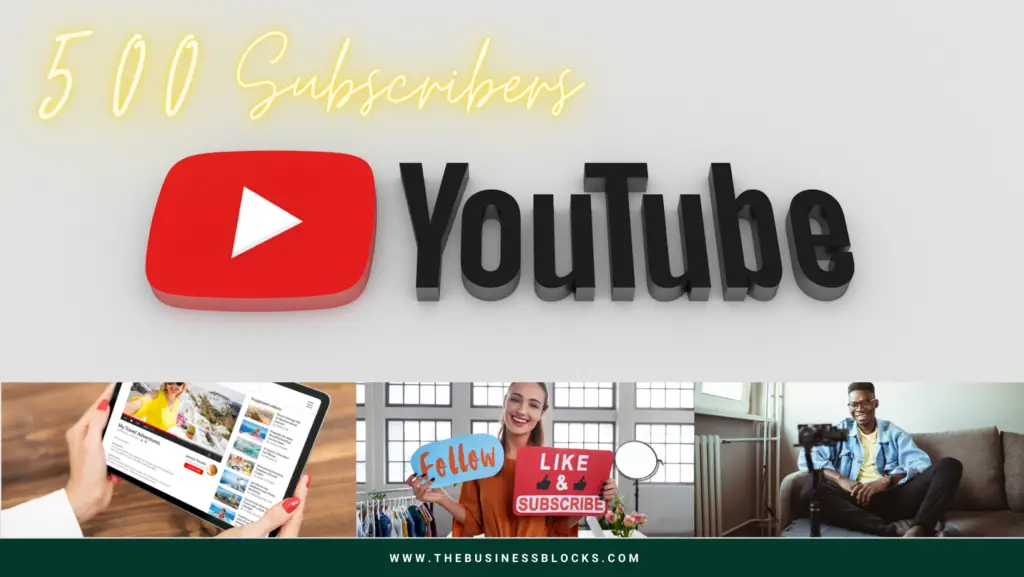 As of June 2023, YouTube has revamped its monetization rules, benefiting small content creators seeking income from their channels. Unlike the previous 1,000-subscriber threshold and watch time requirements, creators can now monetize their channels sooner.
The new criteria include:
500 subscribers.
3 Public uploads in 90 days.
3,000 public watch hours in the past year, or alternatively.
3 million public YouTube Shorts views in 90 days.
These lowered thresholds provide promising opportunities for early access to monetization features. Notably, early eligibility unlocks fan funding options like Super Chat, Super Stickers, and YouTube Shopping promotions.
However, access to full YouTube AdSense revenue still requires meeting the older criteria: 1,000 subscribers, 4,000 watch hours, or 10 million Shorts views. These changes empower small creators to monetize their content faster and diversify income streams.
---
When Does YouTube Start Paying You?
Pre-2023 Requirements: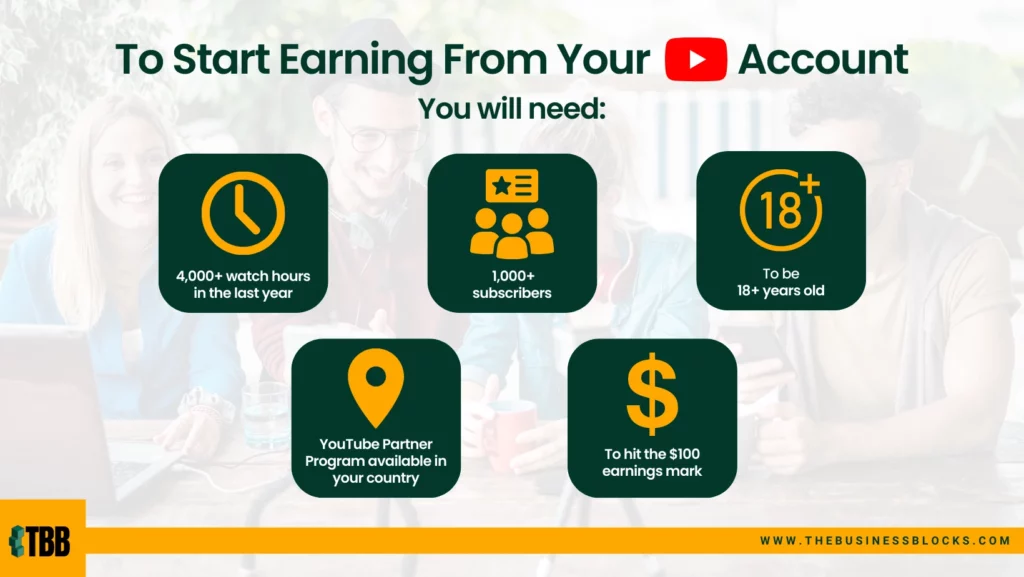 Before you can begin monetizing your YouTube account, you must first garner four thousand public watch hours in the last year and have a minimum of a thousand subscribers. While the payments per thousand views vary significantly, you will only get paid by the platform once you hit the $100 earnings mark.
Furthermore, you also need to be 18+ years old and ensure that the YouTube Partner Program is available in your country. Once YouTube monetization has started in your channel, you can also lose that monetization if you violate any of the policies shared by the platform.
While a thousand subscribers and four thousand public watch hours are nothing in the grand scheme of YouTube, some of us find it extremely challenging to hit that mark and be able to enable YouTube monetization in our channels.
So, what, if anything, can people who want to start earning with their YouTube channel right away do?
This brings us to the next question:

Can a YouTuber Monetize Their Channel Without 1000 Subscribers?
While YouTube might not start paying you unless you have a thousand subscribers and four thousand public watch hours under your belt, there are still plenty of ways to start earning through your YouTube channel.
For example, affiliate marketing is an excellent way of creating a stream of income through your YouTube channel, some say it's one of the easiest methods of earning money through YouTube. Affiliate marketing, however, isn't the only way to earn your way to a steady monthly income via the platform.
Keep reading to find out all the different ways you can earn money without YouTube monetization through the Partner Program!
How To Earn Through YouTube Without a Thousand Subscribers?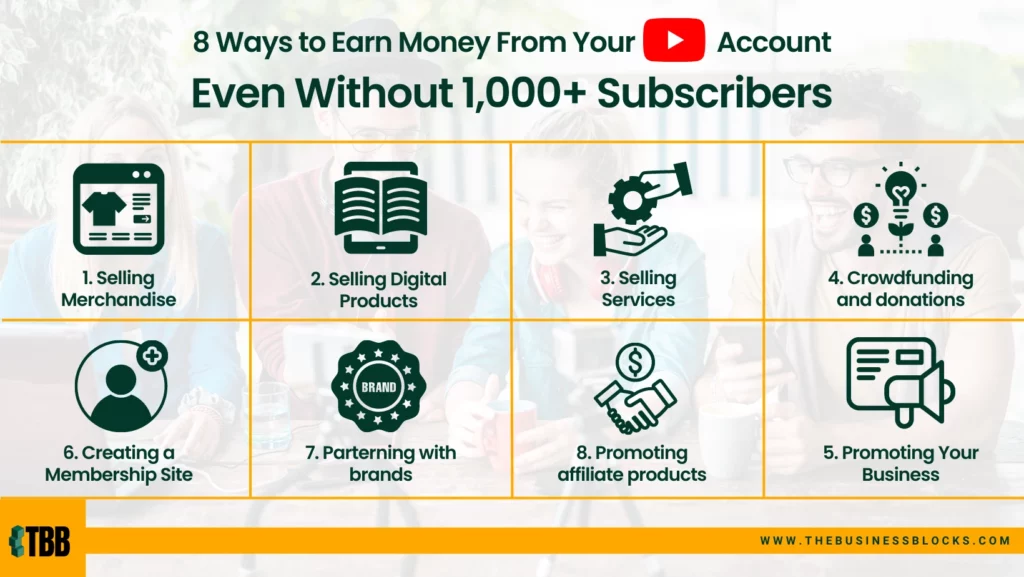 While affiliate marketing and YouTube ads (mid roll ads and pre roll ads) are a great source of earnings through YouTube, you'd be making a grave mistake sticking to just one money-making method. As you might have heard, putting all eggs in one basket limits your approach and keeps you from having a comprehensive approach.
Let's take a look at the 8 different ways to earn through a YouTube channel without hitting the 1k mark in terms of the number of subscribers on the platform:
1. Selling Merchandise
Nowadays, even YouTubers with less than a thousand subscribers are creating and selling merchandise. As long as you have a loyal fanbase that's willing to support you, earning money through your merchandise is not all that difficult.
It has especially become easier these days to create and sell merchandise through popular print-on-demand companies, such as Printify. You don't have to bear any upfront costs and can simply keep a portion of the profits made through the sales of your designs.
Once you're confident that your little family of subscribers is steadily growing and is filled with viewers who are returning to your channel for content, you can start creating merch with your name or brand. However, it is pertinent to note that your merch should accurately represent who you are and what kind of content you're creating for your specific target audience.
2. Selling Digital Products
In addition to selling your merch, you can also focus on selling digital products to your audience. For example, if your content revolves around fitness, you could think about compiling the different aspects you've covered, such as exercises, diet, and impacts of fitness on your life, into an eBook.
How you set up your digital products and how you sell them is up to you. At the end of the day, digital products are a great source of passive income through YouTube, meaning you only have to set it up once, link it in your description or video, and people will continue to buy from you.
3. Selling Services
Selling physical merch or digital products isn't the only thing you can do online these days as selling services has also become an integral part of many content creators' income streams. You can use your channel to sell your professional skills and services to your audience as well.
Coaches, psychologists, designers, photographers, and so on have been utilizing their YouTube channels to promote their services and garner more customers. They take help from applications, such as Kartra, where their subscribers can sign and apply as customers wanting to avail of their services for a fee.
4. Crowdfunding and Donations
Crowdfunding and donations, although quite old, are still pretty relevant in recent times. Whether you're asking your subscribers to make donations to help you grow your channel or relying on services, such as Patreon, these are excellent alternative sources of income on the platform.
First and foremost, you must create value, build trust, and offer benefits for your audience through your videos. Creating unique, valuable content for your audience will encourage them to thank you for your content with donations.
5. Promoting Your Business
Whether you've just started your entrepreneurial journey or already have a well-established business in the market, you can leverage your YouTube channel to attract more customers and, consequently, make more money.
Your YouTube videos could introduce your business to your audience, explain what you do, justify why choosing your business would benefit your audience, and share customer reviews and testimonials. Doing so will mean more than the standard top-of-the-funnel marketing and brand exposure; will also mean gathering essential information for your target audience.
6. Creating a Membership Site
You can also create a membership website, which will allow your loyal fanbase to gain access to members-only content that offers additional value. For example, you can utilize platforms, such as MemberPress, for your WordPress website to create gated content for your members.
Alternatively, you can also use Kartra, which is a platform used by many YouTubers, or join YouTube membership on the platform itself after setting up the monetization of your channel in YouTube Studio.
The subscription prices for your YouTube channel can be customized and the members-only content could include value additions through priority replies in comments, a members-only chat, custom emojis, loyalty badges, early access to new content, and exclusive members-only YouTube live streams and videos.
7. Partnering with Brands
Sponsorship, despite what many believe, isn't only for the big names on YouTube. Even YouTubers with a small but loyal fanbase can get sponsors. The only catch is that you need to learn how to effectively get sponsors for your channel which would lead to long-term contracts and collaborations.
You can make deals with brands working in the same niche and focusing on the same target audience directly or through special platforms. YouTube has also introduced a platform to connect brands with content creators called BrandConnect for one-time or long-term affiliate programs. YouTubers can monetize their content by creating short-form videos or short-form content while representing the brand they're sponsoring.
You, as a micro-influencer on the platform, are more likely to encourage your audience and have them listen to your recommendations based on trust and reliability as compared to celebrities on YouTube whom the audience might not relate with on the same level exactly why brands are looking for more micro-influencers these days.
8. Promoting Affiliate Products
Believe it or not, affiliate marketing is more relevant for small YouTubers than other YouTube monetization strategies or advertising. Through affiliate programs, you can even monetize channels with less than 100 subscribers.
Sounds cool, right? Well, it's also pretty simple!
All you have to do is sign up for an affiliate program, get a special link for product[s] from a brand, and place it in the descriptions of the videos you post on your channel. After that, each time a viewer clicks on the link from your channel and purchases a recommended product, you receive a pre-specified share from the sale. Ad revenue or revenue sharing from YouTube may not be enough to sustain your channel; however, affiliate marketing can help you supplement your income.
Amazon is a great platform to look for affiliate products to promote. Its affiliate program is great for newbies; you can search for your specific niche to find what people are buying from that niche and get a special link to add to your YouTube videos.Plus, if you are asking "are youtube live streams monetized?" Yes, live streaming can open up a whole new revenue stream for creators on YouTube. While there is no direct monetization option for live streams, creators can still generate income through various methods such as super chats, channel memberships, and sponsored content.
How To Get More Subscribers on YouTube?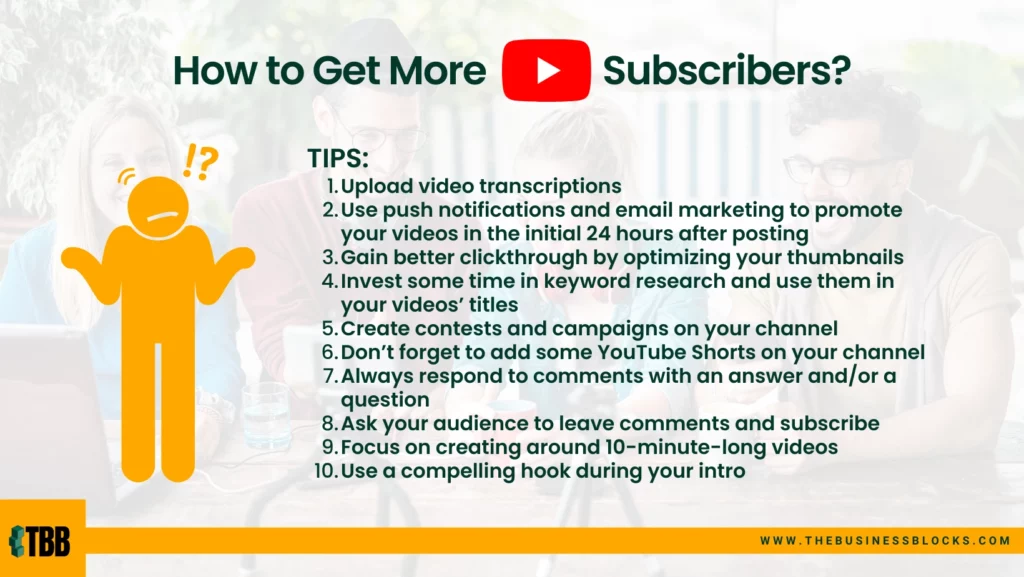 We've already established that while you can't get your monthly income directly through YouTube without a thousand subscribers, there are still several ways to earn through your channel. However, reaching a thousand followers and receiving that congratulatory message from YouTube is a great achievement and the perfect milestone to celebrate.
An excellent way to garner more subscribers for your channel is by analyzing your competitors and taking inspiration from YouTube has made it big on the platform. For this, we recommend downloading content from YouTube via a YouTube downloader for Mac or Windows.
Softorino YouTube Converter Pro [SYC Pro] by Softorino is the perfect option to consider for downloading content from YouTube and various other platforms. It is a Mac-exclusive desktop application that works as a YouTube downloader, converter, and transfer tool.
The software can be used to wirelessly transfer the downloaded content to other Apple devices and make it more accessible to you. The application also allows us to download subtitles and download and edit metadata.
There are plenty of other features that encouraged us to use this application and we'd advise you to use its free trial version to decide whether or not this application is suitable for your needs. You might be also curious about how often does youtube views update, well,it updates views approximately every 24 to 48 hours.
Tips on How to Increase your YouTube Subscribers
As YouTube keeps monetizing creators, quality content will always be at the forefront of gaining more followers and subscribers.
The following are some more tips on how to increase your YouTube subscribers:
Upload video transcriptions
Use push notifications and email marketing to promote your videos in the initial 24 hours after posting
Gain better clickthrough by optimizing your thumbnails
Invest some time in keyword research and use them in your video titles
Investing in a good camera to start up your YouTube career is one of the most important steps you can take. It doesn't have to be the most expensive one, but it should be good enough for content creation.
Create engaging captions for your videos as it has been proven to improve engagement
Always respond to comments with an answer and/or a question
Ask your audience to leave comments and subscribe
Focus on creating around 10-minute-long videos
Use a compelling hook during your intro
Remember, shorts ad revenue sharing and YouTube shorts monetization can easily kick in when trying to increase your YouTube subscribers. Additionally, as the YouTube shorts fund increases, it becomes an added revenue source for your channel and shorts monetization module. It takes patience and hard work, but there is no doubt that the rewards will be worthwhile if you follow these tips!
Frequently Asked Questions About Can I Monetize My YouTube Channel Without 1000 Subscribers?
Q: How to monetize YouTube shorts?
A: YouTube Shorts are monetized in the same way as regular videos. You will need to enable monetization on them and link your AdSense account, after which you can earn money through them.
Q: What is YouTube's partner program?
A: YouTube's partner program is a monetization platform that lets creators meet certain criteria to profit from their content.
Q: Why Creator pool is important?
A: It's a great way for content creators to stay up-to-date on the latest trends in the industry and learn ways to improve their channels.
Q: How much do YouTube Shorts creators make?
A: The amount earned from YouTube shorts depends on various factors, such as the number of views, watch time, and audience engagement. On average, creators can earn anywhere from a few cents to several dollars per thousand views.
Concluding Thoughts
There you have it!
That was all the information we had to share with you pertaining to making money on YouTube without a thousand subscribers. We hope you found this information useful and hope it'll help you take a step in the right direction and start thinking about creating multiple streams of income through your channel even without Youtube monetization enabled.
In the end, it's up to you to decide how you want to earn through your channel and which earning strategies would cater to your requirements and preferences. From long-form videos to EO, from YouTube Shorts to Affiliate Marketing – decide what works best for you and start creating content tailored to your audience.
Stay tuned for more updates and related articles from us and share your thoughts with us about this blog in the comments section!
Until next time; happy YouTubing!