Level up the way you manage projects and tasks, learn more about no code workflow automation and how it can benefit you and your company! 
If you are a manager or an owner of a company, you would want to work as efficiently as possible. 
Being productive is essential in a workplace since it is the key to success. It also helps you establish a good relationship between your customers and employees. 
Unfortunately, the road to success is not easy. One thing that you can do, however, is to make the repetitive jobs faster and easier. 
Let's face it. Doing tasks in a manual way can be exhausting. You also waste time in which you should focus more on doing the much-needed jobs.
Thankfully, automation tools such as SmartSheet can solve this problem. 
SmartSheet is a platform wherein you can automate workflows, manage tasks, and more. Using this tool can make your life easier, and it also boosts productivity in your company.
So, if you are familiar with using several business tools, you might want to check out SmartSheet. With this platform, you can boost your company's productivity and save precious time. 
How? By replacing your repetitive manual tasks and using an automated system instead.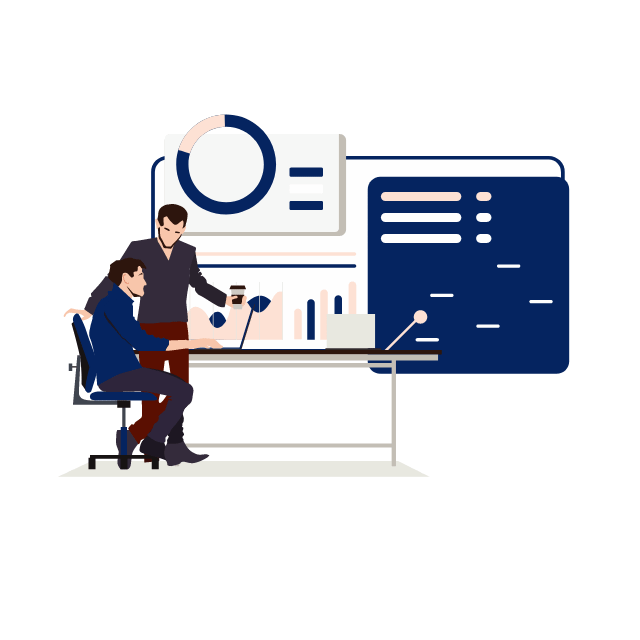 What is SmartSheet?
Why is is one of the best no code automation tools today?
SmartSheet is a cloud-based tool that offers you a dynamic workspace. You can build solutions, integrate platforms, automate tasks, and more in your company. Also, this platform does not require you to be knowledgeable in coding. Thus, you can manage your company faster and easier.
With SmartSheet, you can help and empower your employees to do their best work. One of its capabilities is team collaboration, which connects all your employees into one group to work together on a task. You can also assign an employee to do a specific part of the project.
Since its foundation, SmartSheet continues to create solutions that fit companies of any type and size. They launched in 2005 and have been developing business solutions since then. Below are other things that SmartSheet is capable of as well:
Workflow automation that makes doing manual and repetitive tasks easier
Synchronization of data across many business platforms
Build and streamline business applications in only a few minutes
Real-time visibility
Forecast your company's needs through resource management
Distribute all assets and observe how they are performing
Deliver projects in a consistent quality
And more!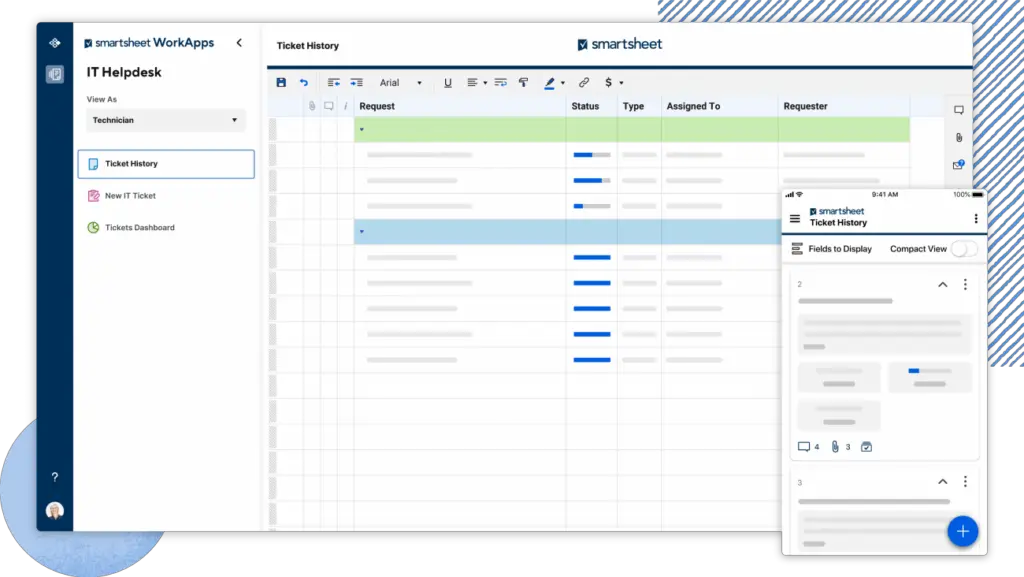 Apart from workflow automation and platform integration, SmartSheet also takes things seriously when it comes to privacy and security. They ensure to keep your data secure by doing rigorous and complicated security procedures. There are also methods that you can do to make sure that you are sharing information safely. 
Thus, you do not have to worry about anything since SmartSheet provides the security that you need.
Additionally, SmartSheet has accomplished several achievements since its launch. One of these achievements is winning the "Best Companies to Work For 2019" award in Seattle and Boston. 
They also have a high trust rating, ranking over 90% in Fortune 100 companies. Thus, you can rely on this platform to fulfill the needed requirements of your company.
Who Uses SmartSheet?
Who can benefit from its workflow automation capabilities?
SmartSheet is suitable for enterprises of any type and size. This platform is excellent for managers or companies who aim to make business-related solutions. 
Why? That is because this tool lets them manage and maintain the standards within the company. Currently, there are over 9,000 companies that use SmartSheet for their operations. 
This platform can also be essential for smaller teams. Its interface allows you to manage tasks and create workflow automation easily. You can also customize solutions according to your needs.
What's more, SmartSheet is a no-code platform. Meaning, you do not need to be knowledgeable in coding. This feature would be perfect for teams who aim to save time and focus on what matters the most.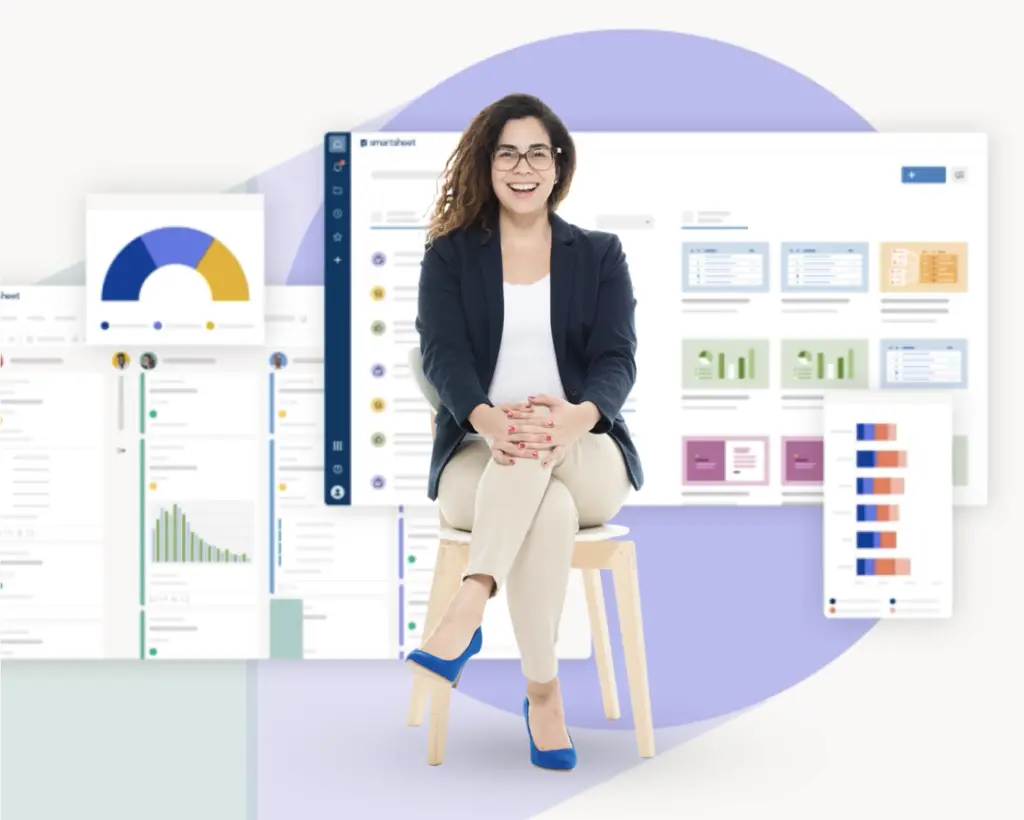 What Platforms Can You Integrate with SmartSheet?
SmartSheet allows you to integrate data from other platforms. Meaning, you can connect all your existing tools within the system. As a result, you will be able to keep everyone on the same page without any hassle. 

As of the moment, you can integrate over 70 platforms in SmartSheet. These platforms include:
DocuSign is a platform that lets you send and sign digital documents online. It provides you with simple and secure technology that makes the process a lot easier and faster. You can also utilize this tool and sign signatures on any gadget. Thus, you can access this tool anytime and anywhere
As a result, you can have your essential documents taken care of in a few minutes. It is a helpful eSignature tool when you need to take care of agreements, letters, and more.
Check our DocuSign review here: DocuSign: The Intuitive and Secure eSignature
Google Workspace (formerly G Suite)
G Suite, or Google Workspace, is an example of a platform hub system. It houses a collection of various productivity, cloud computing, and collaboration tools. This platform hub can also give you solutions that are fit to your company's needs.
If you subscribe to a plan, you will get a custom company-exclusive email. The subscription also gives you access to various business collaboration tools. These tools include Google Calendar, Meet, Drive, Forms, Docs, Sheets, and other platforms. Indeed, G Suite is an excellent platform hub for your company.
Check our Google Workspace review here: Google Workspace
From the name itself, Microsoft Teams is an example of a communication platform. It means that you can talk with your team in a private group for project collaborations. This platform is like a group chat in messaging apps. Only, this tool is more elaborate, which makes it fitting for a company.
Microsoft Teams has plenty of features that you can use. One example is the Meet function, which allows you to hold meetings through a video chat. You can also share files in various file extensions and schedule meet-up hours in the calendar. It is an excellent platform for managing your teams online.
Aside from Microsoft Teams, you can also integrate Slack in SmartSheet. Slack is a communication tool made primarily for remote teams. This platform allows you to keep your team on the right track, even in an online setup.
Slack offers many real-time messaging solutions that are essential for communication. One example is the channel feature, making your work more organized. You can also customize the interface with a few clicks. The process is easy, and you get more time to focus on vital tasks.
Check our Slack review here: Slack: An Excellent Communication Tool For Remote Teams