Choosing the right employee onboarding tool is critical to your human resources strategy for hiring and keeping the right talent. From sending out employee offer letters to ensuring that IT has the new employees' approved equipment ready, employee onboarding software solutions make light, automated work for your HR team.
In summary, we have found the top 5 employee onboarding tools. Here are 5 of the best onboarding tools on the market right now:
The other 8 platforms can be viewed a bit lower on the page – Here
Did you know?
After starting their new job, 43% of employees are without essential job equipment for more than a week. (Talentech)
50% of new employees who failed to meet their performance goals had no formal onboarding process. (SHRM)
If you want to design a powerful onboarding process that drives retention and performance, the new employee onboarding process is simply the first step.
Just so you know, I ranked and reviewed the four best employee onboarding tools, along with some of my extra top recommendations, so you can pick the best one for your business.
---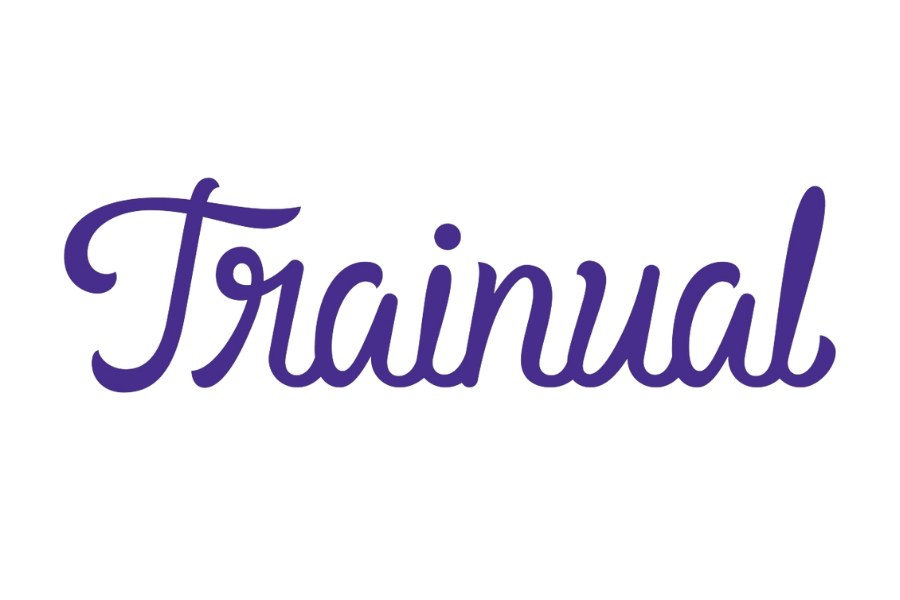 ---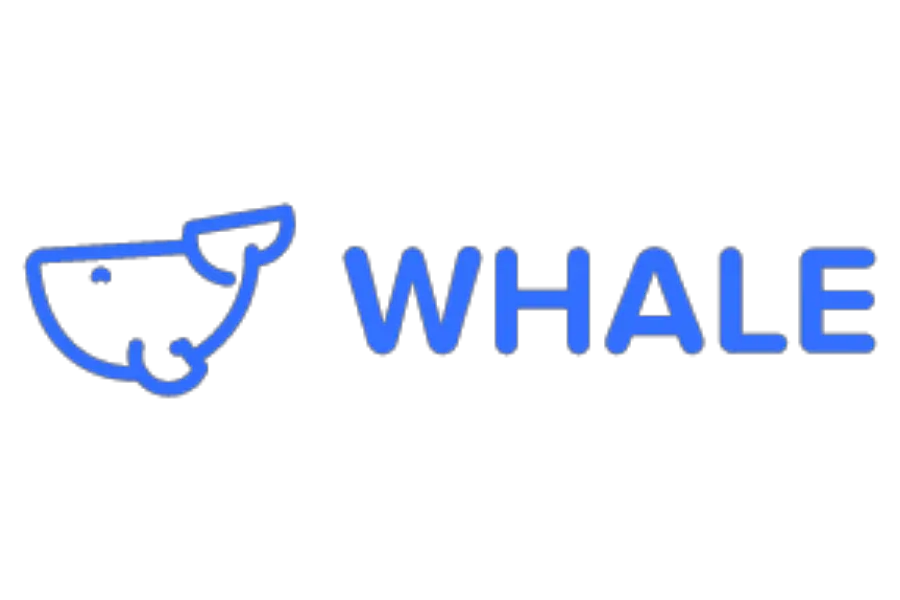 ---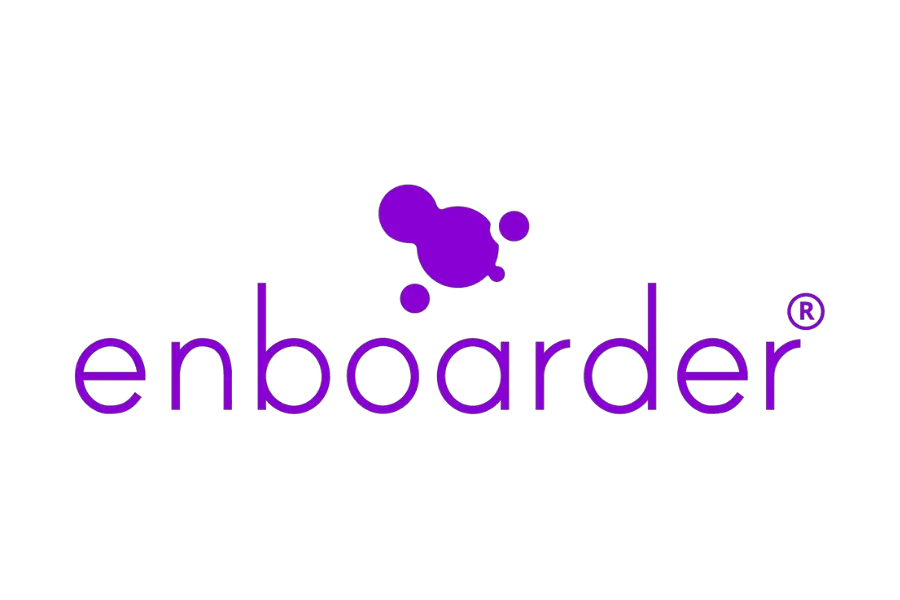 Check the employee onboarding software reviews.
Disclosure: Some of the links in this article may be affiliate links, which can compensate me at no cost if you purchase a paid plan. This site is not intended to provide financial advice but for entertainment only. You can read our affiliate disclosure in our privacy policy.
What is Employee Onboarding?
Onboarding is familiarizing new hires with a company's culture and work environment. This time is crucial for the manager to provide guidance and expectations for the worker (assuming they have the skills and qualifications).
As the time for any new hire to fully onboard into the company and its culture, some firms regard Onboarding as a one-day occasion, while others view it as an 18-month course.
We believe that it doesn't matter how long the process takes. What matters is the process and proficiency of transferring the role knowledge and company core values to the new employee. We believe that it doesn't matter how long the process takes. What matters is the process and proficiency of transferring the role knowledge and company core values to the new employee. Remember, customer onboarding will be much simpler with the right employee onboarding.
Many competing products are out there now, but which is the best employee onboarding software platform?
What is Employee Onboarding Software?
Employee Onboarding Software is a digital platform that enables your business to automate and systemize getting new hires inside your company before their first day. It streamlines the document management process, manages forms, and makes sure your new employees stay upbeat before the day they start work.
These software platforms can be integrated into your HRIS (Human Resources Information System) or standalone platforms. You can learn more about a great employee onboarding platform's key features below.
In summary, the key features you should consider when choosing an employee onboarding software platform include the following:
User-friendly Interface
Connection to the Employee Database
Welcome Portals
Onboarding Reports and Status Updates
Task Management and Tracking
Paperless Workflow Automation
Employee Self-Service
E-signatures included.
It should be noted that before deciding on choosing a new onboarding platform, you should sign up for each account to test them out. The software platforms usually offer a freemium version for at least 1 week, giving you enough time to review and consider each alternative.
Alternatively, if you have your employee onboarding process and are just looking for an e-signature solution, you can check out the review here on our top picks for e-signature platforms.
One question you should consider is whether my company needs new employee onboarding software or can you automate a few of the processes with a platform like Zapier.
Key Factors for Choosing New Employee Onboarding Software
When choosing the right software for employee onboarding, firstly, you need to consider your budget and how complex your existing onboarding process is. This is coupled with price, functionality, features, API connections, platform support, ease of use, template design, and more.
Step 1 – Review your current employee onboarding count per annum and your current worker count.
Step 2 – Review your company's retention and turnover to get a baseline of where you are at.
Step 3 – Consider reviewing and simplifying your current employee onboarding process.
Step 4 – Review your recruitment, HRIS, and employee for compatible integrations.
Step 5 – Review your current team or business budget using the employee count.
Step 6 – Review the current market for employee onboarding software platforms.
Step 7 – Produce a comparison chart of the following:

Total yearly cost and implementation fees.
Contract agreement and clauses.
Functionality comparison between the platforms.
Must and wants for the features.
API connections and availability.
Support that each provider has available.
Templates are included in the software licenses.
User interface and assessment of how easy.

Step 8 – Review with the budget owners and decide on a new platform.
Step 9 – Decide on your implementation partner.
Step 10 – Kick off your implementation and project.
Suppose you haven't already set in place a solid onboarding process. In that case, The Business Blocks has a few recommended resources to help you update your current processes, including simple ways to get onboarding right, the four phases of employee onboarding, and some best practices for onboarding remotely.
We'll also compare the following:
The best employee onboarding platforms for small businesses.
The best-priced options.
Which platform offers free employee onboarding software?
The ones with the best automation features.
The best platforms for the enterprise.
The Best platforms for developers.
Let's get started.
What is the best employee onboarding software for your business? 
Onboarding has traditionally been a burden. When onboarding your new hires, you want to do everything you can to make their transition as seamless as possible. Below are the top 10 employee onboarding tools you don't want to miss.
Figuring out how to best help them adjust to their new job can be tricky for HR managers. Effective and efficient onboarding software can help alleviate the pain of hiring and onboarding new employees into a company.
Top 13 Employee Onboarding Software Platforms
Here are 10 highly recommended employee onboarding software you can choose from to create a great onboarding experience for your new employees and make the process seamless for your HR: 
---
Employee Onboarding Tool with Most Integration Opportunities
Keeping track of everything while running a business cannot be easy. Save time by streamlining your onboarding and training processes. Make knowledge transfer easy as you grow. With Trainual, you can reduce the time spent training new employees and ensure everyone is on the same page.
Key Features:
Trainual can do many things, but it is the platform you would direct your new hires to get onboarded. Here are some of its best features:
Onboarding materials
Training employees (new and existing) about practices or new procedures of the company
SOP creation and documentation (documents, infographics, and video storage)
Learning management systems (LMS) for ongoing employee training
Mobile access
User experience:
Trainual makes creating training materials and documents simple for multiple industries such as healthcare, marketing, manufacturing, design & media, and more. What's great about it is that it allows users to update and make real-time changes to their documents and training materials and save any modifications easily.
Moreover, Trainee users can develop knowledge flows and assign content to employees according to their roles automatically. Trainual also allows uploading pictures, video content, or existing documents to make training easier and more fun.
Trainual Pricing:
Trainual offers a 7-day free trial and does not require credit card information, so you can try it risk-free. The following are the pricing plans you can choose from :
Small Business: $250 per month for 50 Employees.
Growth Business: $600 per month for 51 to 250 Employees
Unlimited: You need to talk to their sales for you to be able to come up with the best pricing options suitable for your needs
If you are reviewing your budget to consider paying for Trainual's premier employee onboarding software, then you should consider reviewing Trainual's pricing on its website. Click here.
What I Like/Dislike about Trainual:
Like:
It has a very user-friendly interface
You can categorize the training and programs by the needs of each team member.
Highly customizable
Can safely store not only internal procedures but also client-specific ones
Suitable for remote teams
Dislike:
The search feature within the platform needs improvement
Needs more interactive features
Trainual Alternatives:
There are a few onboarding platforms that we would consider to be at the level of Trainual. These alternatives should have features such as template databases and drag-and-drop features, and you should consider the following:
Consider UseWhale.io as a competing Trainual Alternative – Link
Product Update:
Keep up-to-date with Trainual here – LinkedIn.
Best knowledge-sharing & training platform for scaling businesses.
Every organization or business needs an effective Training Management System (TMS) to excel in their industry. There are different training management systems in the industry today that range from simple to complex ones. Insofar as simplicity and user-friendliness, we recommend Whale.io as it is commonly known in the industry.
Key Features:
Whale.io is a knowledge-sharing and training platform that can help you systemize and scale your company. It allows small and medium organizations to centralize Onboarding and training for new workers. The system helps the company train and build teams by centralizing its standard operating procedures, policies, and internal information.
With Whale.io, you can:
Create centralized SOPs, playbooks, and processes.
Turn processes, SOPs, and guides into training manuals, delivering a consistent and fun learning experience.
Analyze team performance and close knowledge gaps so you can ensure everyone is always on the same page.
User Experience:
Whale.io is a modern platform and software solution for integrated training and information that replaces outmoded learning techniques. It shortens and simplifies new hires' ramp-up and onboarding times. 
Aside from that, it increases digital tool uptake and correct utilization of integrated application software with ease and user-friendliness. Thus, creating a business system to assure consistent results and raise proficiency across your (remote) teams. This is one of the best routes to success.
Pricing:
Investment costs $12 per month per user. Monthly or annual billing is an option. $12.00 per month is a clever starting point. A free trial is available. A free version is also available.
These are the three plans for bigger groups:
Starter: Start using Whale for less than a cup of coffee daily. Available at $30.00 for 3 Seats Per Month
Growth: For effective teams, secure knowledge sharing and training are essential. Available at $120.00 for 10 Seats Per Month. 
Scale: Designed for ultimate knowledge control with scalable flexibility. The investment cost will be based on the specific scope or requirement.
For more information on Whale's pricing, click here.
What I Like/Dislike about Whale.io:
Like:
Whale's user interface is straightforward and intuitive, with features like update reminders and the flexibility to rename sections to match the company's terminology. 
Whale provides wiki tools that aren't overly difficult.
Contains a user-friendly and intuitive design that outperforms alternative onboard tools or training software.
Great for businesses just starting to document and keep track of their SOPs, rules, job instructions, and other procedures.
Dislike:
It is not yet fully customizable for the time being (brand colors or logo can't be easily changed at the moment)
Compared to competitors, pricing is higher but surely compensates with all the features and benefits.
Product Update:
Keep up-to-date with Whale.io here – LinkedIn
Would you like to build a world-class first impression with your new hires without having to manage complex software? Activate Onboarding's guiding principle is to reduce first-year turnover within your business in the easiest manner possible.
Key Features:
A lite, white-labeled interface that your managers can manage their hires.
Employee first question-based interaction – These answers are then shared with the relevant colleagues to ensure the connection and accountability are set.
Automated email interactions so your accountable parties are kept on track with their onboarding tasks.
These three core features create and keep the momentum to ensure that not only the right checks are completed but also that a real connection is created between the new employee and the business.
The Founder: Harris Fanaroff
"Finding and retaining talent is a core element of success in today's business environment. We spend so much of our lives at work, that I aim to help organizations create the best environments for their new hires and find the best possible talent.
This process begins with a new hire's first impression. I believe heavily in the power of pre-boarding and Onboarding and have developed a solution to help companies do this at scale while saving time, money, and effort."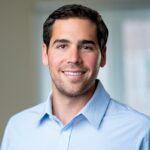 User Experience:
The dashboard is a simple and easy-to-view workflow where you can add and manage your current employee onboards. Adding a new hire through the dashboard is easy and all you need to provide is their basic role information including name, email, role, department, and start date, and then boom the process kicks off.
Then comes the manager information, then IT department, and finally who should welcome them or their accountability buddy.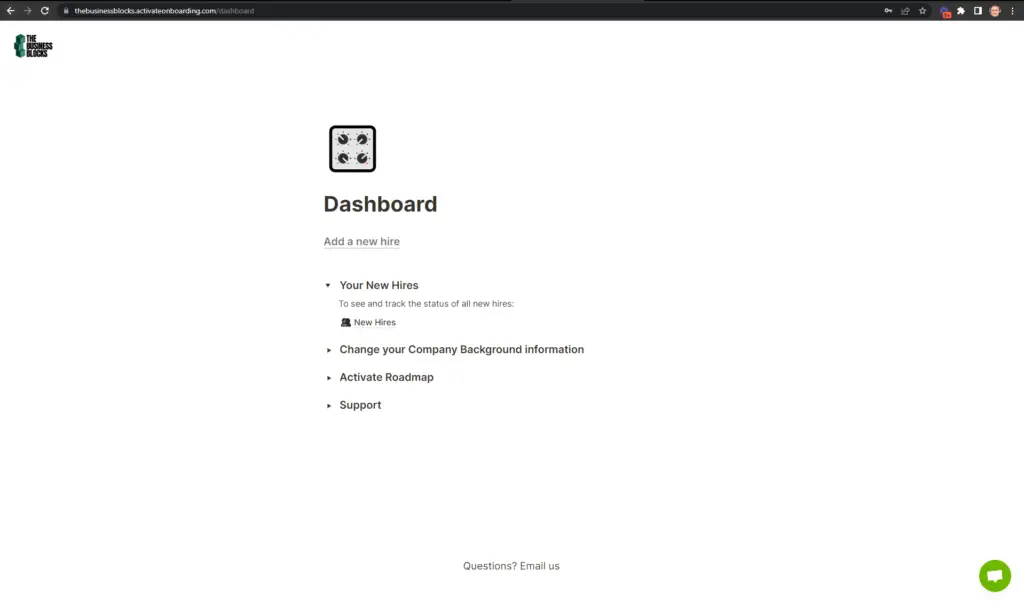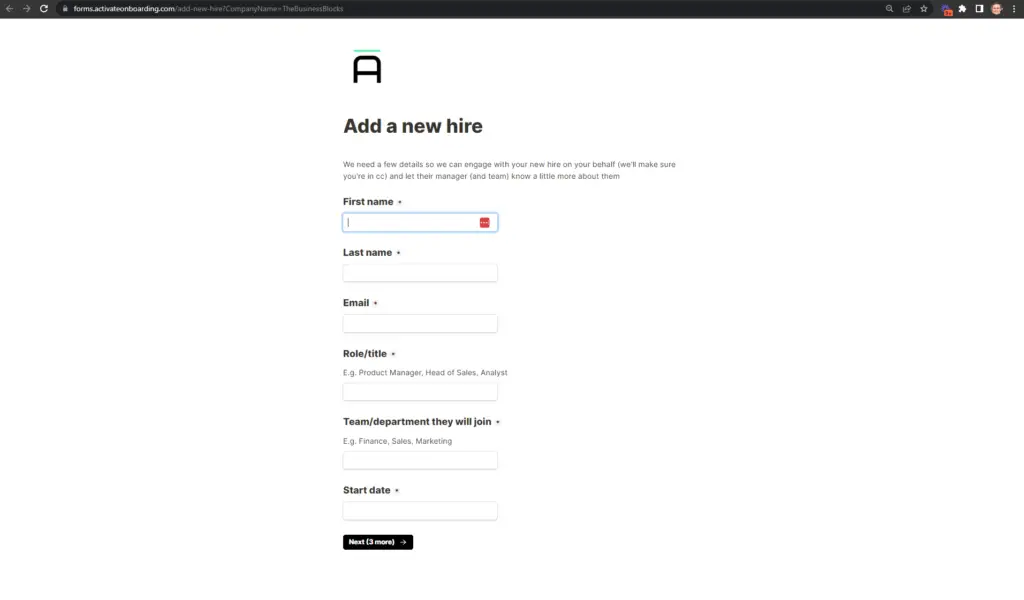 That's it, You have now activated the onboarding process and a series of bespoke interactions will start with all your relevant departments to get this hire acclimated into your business.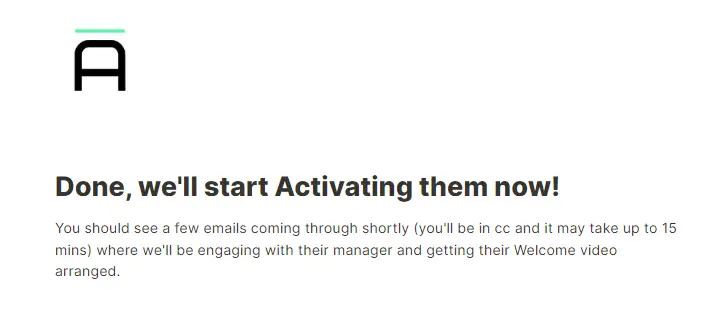 Pricing for Activate Onboarding (yearly prices shown)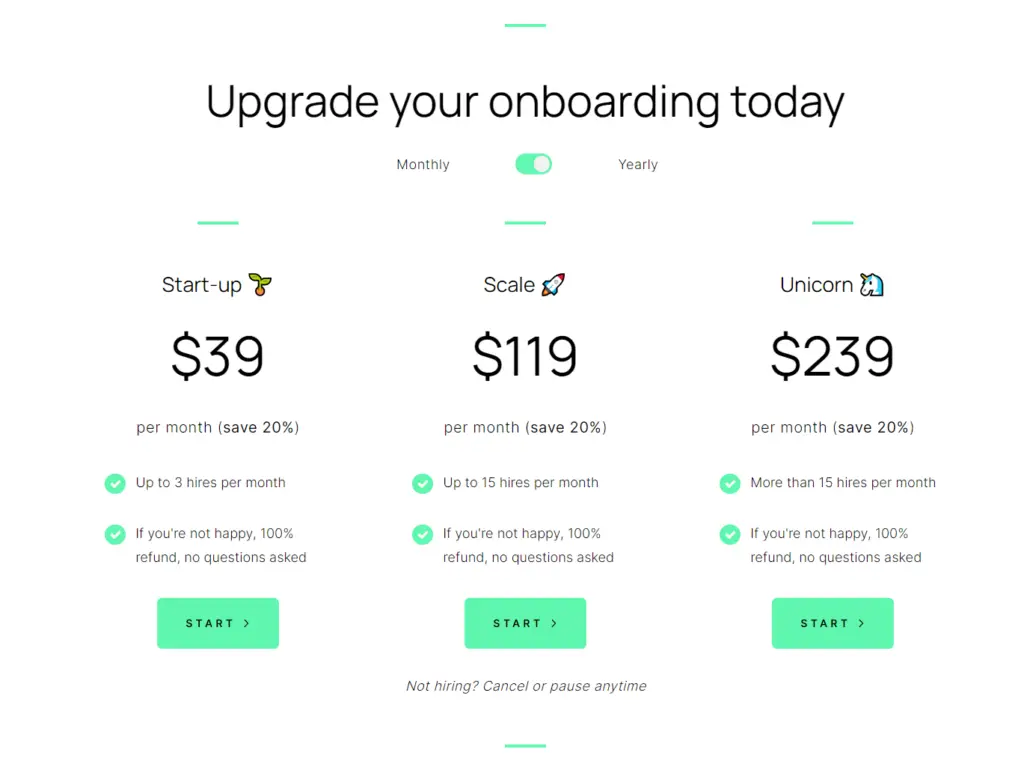 What I Like/Dislike about Activate Onboarding:
Like:
Low time to learn the platform.
Simple pricing model for your team.
Access and support from the team is quick and direct.
Dislike:
Other platforms include a try-before-you-buy option (freemium version).
As they grow and build out their API, Activate Onboarding will become more powerful.
The Wrap: Activate Onboarding
For small to medium businesses that want a simple employee retainer solution, this platform is perfect with its direct dashboard and easy-to-manage user flow. The team at Activate Onboarding is dedicated to supporting your business and the success of your onboarding process.
Keep up-to-date with the Activate Onboarding founder – here.
Best onboarding software for small to medium businesses.
If you're tired of sifting through piles of paperwork, Eddy's got you covered. All of your HR documentation can be created, signed, sent, and digitally stored—helping you streamline the hiring process. 
Eddy has three key products: Eddy People, Hire, and Payroll
Imagine a process that's so intuitive and easy to use, that new hires can complete as many of their onboarding tasks as they want without needing help. That's how Eddy works and in this review, we will just focus on the onboarding software that Eddy has to offer.
Eddy is our top choice for onboarding software for small businesses because of the following reasons:
Key Features:
Eddy's employee onboarding software can save you hours per employee. Plus, Eddy makes a paperless onboarding process easy and smooth. Forget awkward emails, Eddy is all done through the app it is a great human resource onboarding software.
Purely digital processes and automated workflows.
E-signatures for your company contracts.
Self-paced onboarding workflow.
New employees can do their Onboarding prior to the first day.
Trackable lists to see how your new hire is going.
Automated first-day messages.
User Experience:
You can introduce Eddy to your new hires before they start working. Eddy is full of information that will help them understand what it's like to work at your company, and the app will keep updating as it gets more information. 
Track the progress of your new hires within the dashboard and follow up on any outstanding tasks through the same interface. Employee onboarding software for small businesses should be simple and easy to use from a user interface perspective and software shouldn't be hard to set up or update.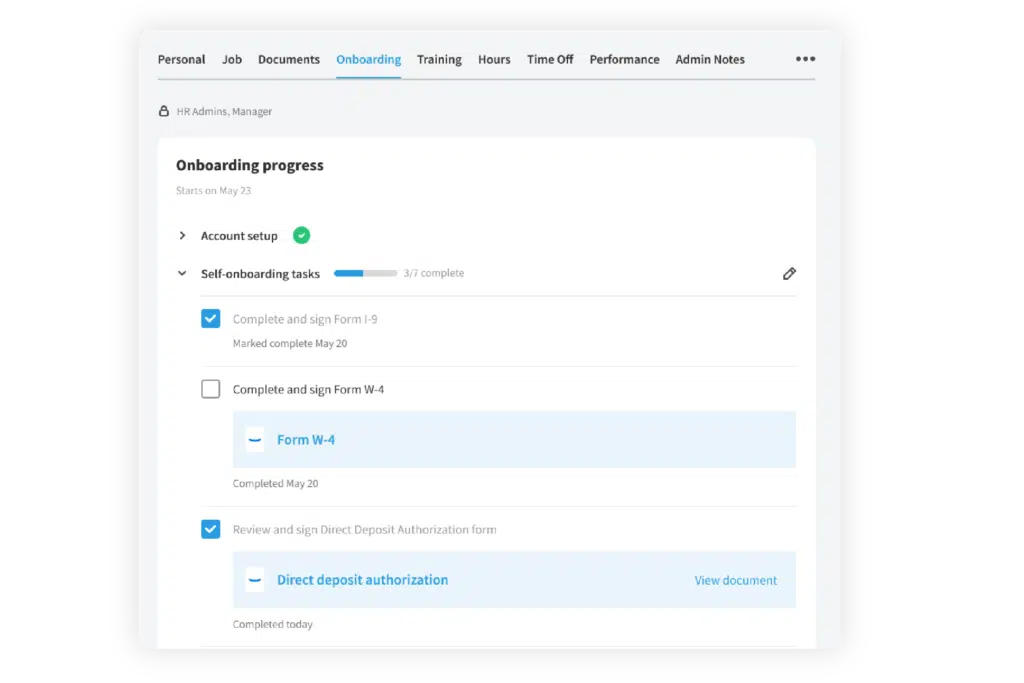 Users can manage their progress in their own personal employee portal and even on their mobile devices.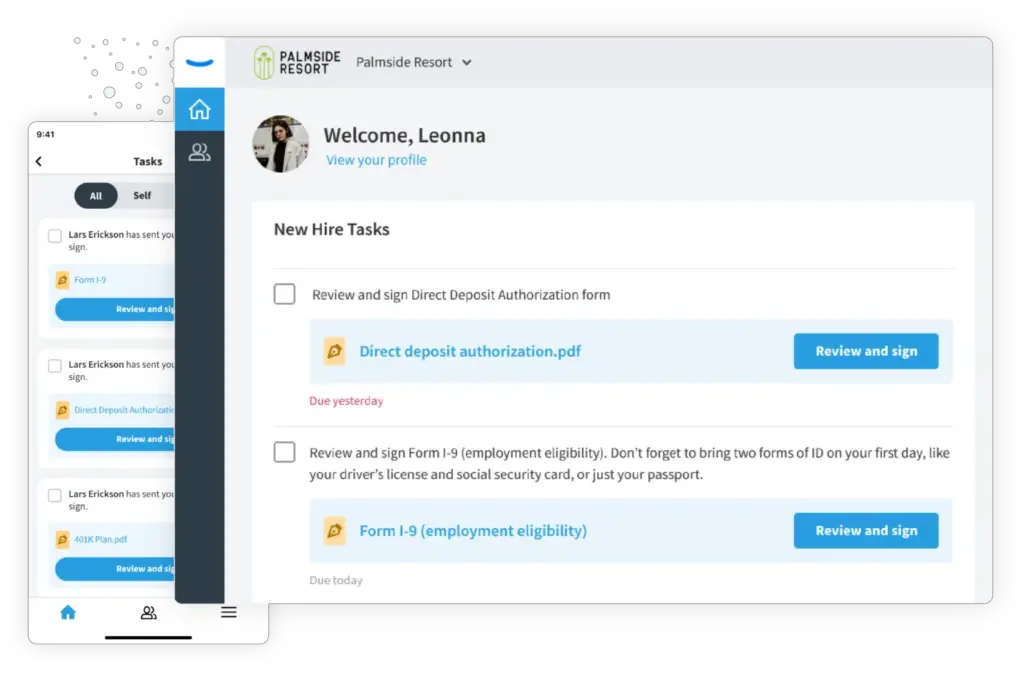 Pricing:
Both Eddy People and Eddy Payroll are priced per person per month.
When purchased separately:

Eddy People starts at $49 per month + $8 per person per month and
Eddy Payroll starts at $99 per month + $8 per person per month.

Eddy Hire starts at $299 per month per location when purchased separately.
Custom discounts are available for bundling products, for paying annually upfront, and for other limited-time promotions. Ask our team if any of these could apply to you!
What I Like/Dislike about Eddy:
Like:
Simple per-user pricing model (after base fees).
HR training and educational content, as well as real HR professionals to help answer your questions.
Full-service HCRM platform (Recruit, manage, and payroll).
Time tracking modules with time change requests.
Dislike:
Reporting functionality could have better features.
As they grow and build out their API, Eddy can integrate with other platforms.
Onboarding Software for Small Business
For a small business's success, onboarding software can fulfill some basic onboarding functions while offering the benefits of improved engagement and retention, until they are ready to invest in advanced solutions.
Keep up-to-date with Eddy here – LinkedIn
---
Best Employee Onboarding Software Tool for Enterprises
Key Features:
Enboarder is a comprehensive platform built by and for HR. It is designed to have the best set of functionalities for your employee experience. Whether you are using Enboarder for employee onboarding or any other transition, you will surely find the functionality and openness of Enboarder top-notch.
Build and design unlimited workflows based on any user criteria
Create a range of different reports based on workflows, people, or activities
Improve communication between stakeholders (e.g.: manager to the new employee)
Embed third-party content such as surveys, maps, or existing forms/content
Create events that managers or new hires can add to any calendar application
Create mobile-optimized forms for the collection and display of information.
Integrate with 3rd party E-signing sites for seamless digital document generation and digital signatures.
User Experience:
Enboarder is a very versatile platform. Not only is it great at transitioning different levels of employees, but also partners, customers, and even relevant stakeholders. Its drag-and-drop feature also makes the platform such an easy tool to use, so you don't need expert-level of skills to customize it according to how you like it.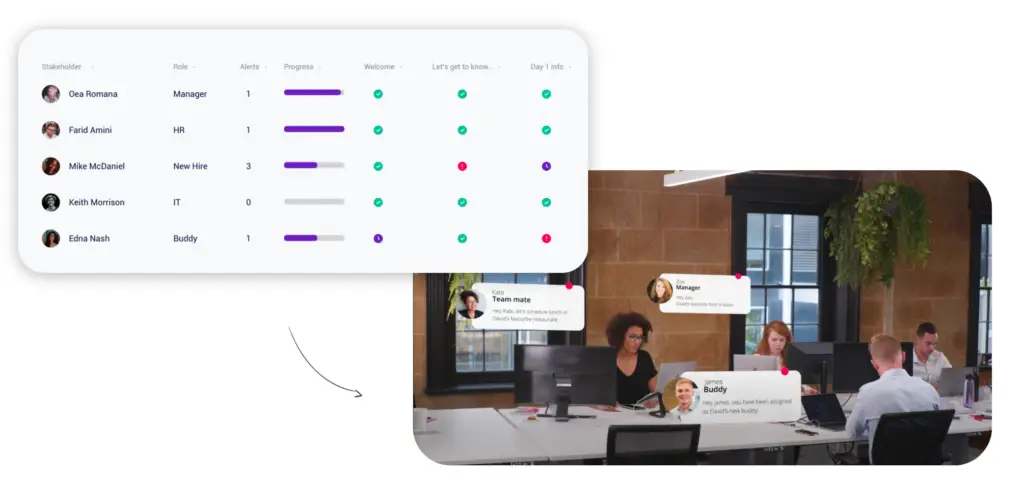 Pricing:
Enboarder mainly offers custom pricing based on your requirements. To get a custom quote, start by booking a demo on their website. Click here to learn more.
What I Like/Dislike About Enboarder:
Like:
Simple and user-friendly interface
Great support team
Personalization and customization features
Great team communication and collaboration tool
Dislike:
Needs more integrations
Website navigation can be a bit confusing
Product Update:
Keep up-to-date with Enboarder here – LinkedIn
---
Best LMS for Putting Onboarding on Autopilot
When a newcomer steps into your office for the first time, there's a great deal they need to learn and understand. With too much information, you can overwhelm and confuse them. Fortunately, with iSpring Learn, a smooth and comprehensible onboarding experience is guaranteed. Check out iSpring Learn today!
Key Features:
This is a powerful cloud-based learning management system that makes the onboarding process a breeze. It provides new hires with all the information they need to succeed from day one and helps HR teams prioritize more critical tasks. With iSpring Learn, you can:
Combine courses in the learning track to deliver product training, explain company culture, and introduce them to job roles within a single training program
Create learning content directly on the platform or with a bundled authoring toolkit
Automate the training process and forget about manual assignments, notifications, and reminders
Get over 20 comprehensive, real-time reports on group or individual progress
Conveniently schedule online events and in-person sessions in a single calendar
User experience: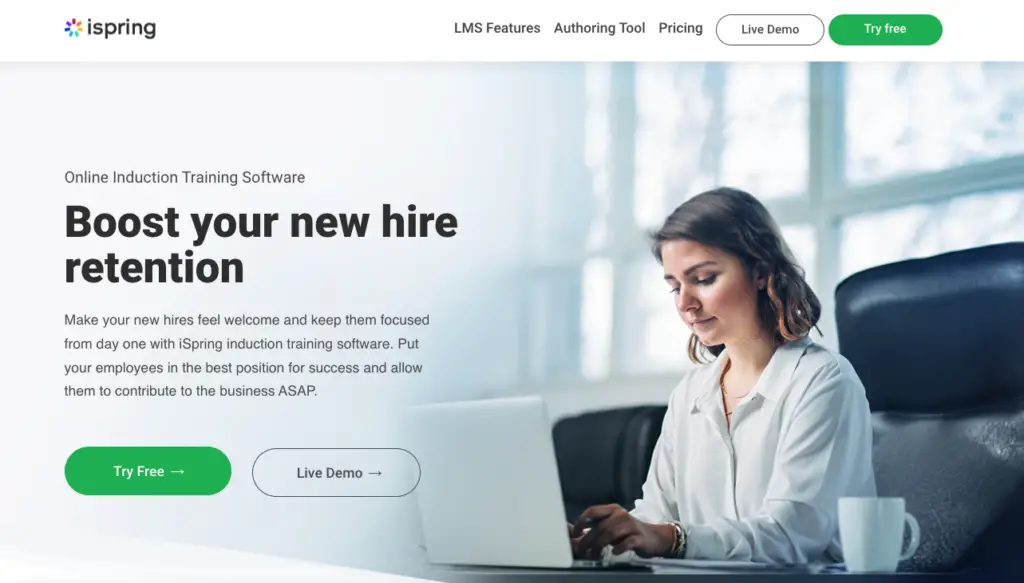 The learner portal is intuitive and minimalist, making navigation easy even for those who are new to digital platforms. iSpring Learn also comes with a mobile app, so new employees can access important information anytime and anywhere, even offline.
Intuitive and user-friendly, BambooHR can help you maximize your company's potential by streamlining all your HR processes. 
Key Features:
With BambooHR, you can create custom workflows and use features like signature requests, customized tracking, and personalized checklists to design an onboarding process your new hires and HR will definitely love. 
Centralized employee database.
Benefit and payroll administration.
Employee and manager self-service.
Global capabilities.
Applicant tracking system.
Time and attendance tracking.
Document storage and management.
eSignature.
Pricing:
BambooHR offers a free trial version, and has two pricing plans you can choose from:
Essentials: $4.95 per employee per month
Advantage: $8.25 per employee per month
Custom Quote is also available which you can avail by contacting their sales team.
What I Like/Dislike about BambooHR:
Like:
Very well-streamlined employee data management
Hiring and onboarding capabilities
Easy to customize according to the needs of your company
Start-up friendly
Engaging user interface
Outstanding customer service
Dislike:
Need more app integrations, especially in the recruitment area
Need to improve access level permissions
Product Update:
Keep up-to-date with Enboarder here – LinkedIn
---
Talmundo is an onboarding software that was developed for one reason only: to revolutionize the onboarding journey for your new employees. 
It takes on your Onboarding, so you can take on the world. They'll provide valuable and honest feedback and detailed analytics to help you identify and recognize sticking points between signing up and fully engaging. 
Key Features:
One of its best features is it is easy to start using. You can program and customize an employee's roadmap easily so that you'll be able to get your system up and running within a short time. 
Here are some of it's other amazing features:
Document management
Electronic forms
Training and task management
Employee handbook
Communication management
Pricing:
Talmundo mainly offers custom pricing based on your requirements. To get a custom quote, start by booking a demo through their website. Click here to learn more.
What I Like/Dislike about Talmundo:
Like:
Visually attractive
User-friendly
Great mobile experience
Great customer service
Dislike:
Customization can be confusing when it comes to colors, design, fonts, etc.
Notifications are through email
Product Update:
Keep up-to-date with Talmundo here – LinkedIn
---
If you're looking for a full-service onboarding solution, Oracle's Suite People has you covered. The software package not only helps you manage new-employee paperwork and processes but also allows you to track employees' paid time off and payroll information. 
Key Features:
Boost employee and manager self-sufficiency
Employee directory
Manager reporting tools
Time-off management
Payroll
Pricing:
Suitepeople mainly offers custom pricing based on your requirements. To get a custom quote, click here.
Product Update:
Keep up-to-date with Suitepeople here – Website
---
Zenefits lets your HR manage all your new hire lifecycle events in one place. Zenefits makes it super easy to onboard your new hires, run background assessments, let them finish their Onboarding even before they start their first day, and send job offers. 
Key Features:
Time management
Performance management
Hiring and Onboarding
Document management
Pricing:
Zenefits offers 3 pricing plans:
Essentials: $10 per employee per month
Growth: $18 per employee per month
Zen: $27 per employee per month
Custom quote: contact sales
What I Like/Dislike about Zenefits:
Like:
Transition is seamless and easy
Great customization
Very good at dealing with Benefits, Employment paperwork, and Compliance
User-friendly interface
Great time-off management
Low cost
Dislike:
Need to improve custom email triggers
Need to improve customer support speed
Product Update:
Keep up-to-date with Zenefits here – LinkedIn
---
A modern employee experience platform that offers compliance and scalability.
There's no need to reinvent the wheel. The templates that come with the ClickBoarding software let you use proven strategies and prepare your onboarding process without having to think too hard about it. 
It allows you to track and follow employee onboarding progress. This is one of the most useful features of the software. You can easily connect this system with your existing HR software platform. 
With the competitive and ever changing environment that we have now, proper focus should be given to employees and keeping employees engaged starting with Onboarding can ensure an organization's workforce return of investment.
Key Features:
ClickBoarding offers a streamlined onboarding cloud solution through an employee experience platform that offers end-to-end HR solutions.  This tool allows the use of surveys, videos, and other tools to coordinate and interact with employees and give them the information they need to start. 
ClickBoarding covers all essential areas from pre-boarding to off-boarding and re-boarding.  This platform allows an organization to:
Manage digital forms and gather requirements and submissions from the new hires
Equip new employees with all the information that they would need even before their first day at the company
Configure guided experiences through task lists
Handle transfers, cross-boarding, relocations, reboarding and off-boarding
Implement and administer other HR functions such as sign-offs, policy updates, office communication, training, time-off management
User Experience:
ClickBoarding has a minimalist and clutter-free interface that offers support for almost all of the aspects of an employee's journey in the company.  This tool's strength lies on providing guided workflows for an employee from the time the employee joins a company up to off boarding.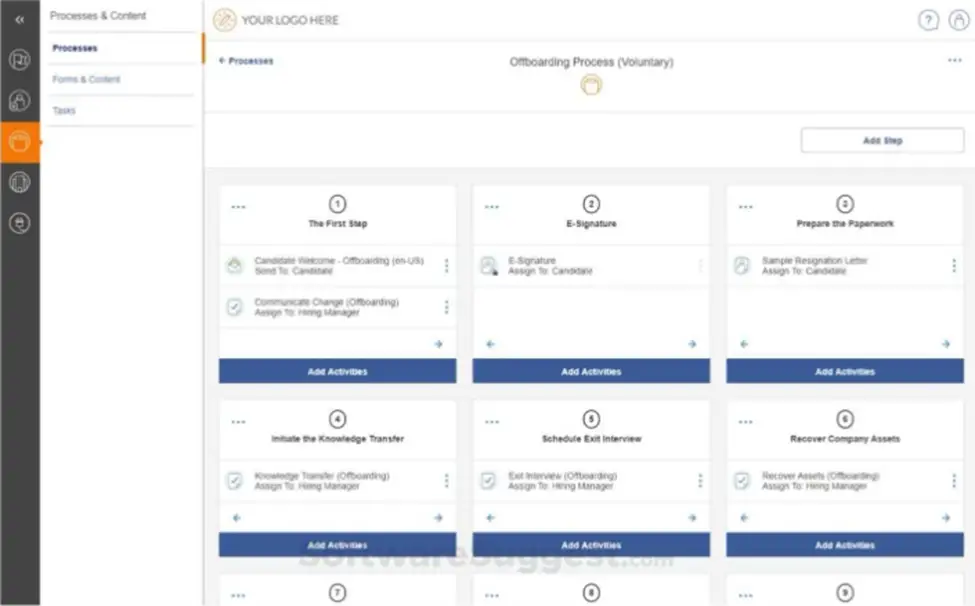 ClickBoarding empowers HR partners, managers and employees by keeping them informed and on top of tasks that need attention.  It also ensures that an organization is compliant through digital document management and verification.  HR processes can be configured into workflows for automation and streamlining and elimination of manual work.
Pricing:
ClickBoarding only provides corporate pricing based on an organization's size and industry.
What I Like/Dislike about ClickBoarding:
Like:
ClickBoarding allows organizations to design workflows for a guided employee journey.
Building and designing forms can be easily done.
ClickBoarding's UI and mobile-friendly application makes it easy to learn, ensures ease of adoption and implementation.
Support for electronic signature, forms and e-verification makes it easy to conduct a paper-less onboarding process.
Dislike:
ClickBoarding offers very limited functions; other features related to HRIS are missing.
Configuring workflows and setting up processes could be cumbersome.
ClickBoarding does not offer free trials and does not provide information on non-customized price plans.
Product Update:
Keep up-to-date with ClickBoarding here – LinkedIn.
A potent and straightforward tool for training and learning
Lessonly is an advanced yet user-friendly e-learning software that lets you teach your employees the courses and resources you create. Lessonly will totally revamp the way you train and onboard new employees by cutting the amount of time it takes in half and making onboarding unforgettable! 
Key Features:
Lessonly is a popular learning and training platform that promotes productivity. Business, organizations, and other entities can employ this tool's capabilities to foster team sharing and collaboration, elevate skills through learning, and may vitalize the employee's efficiency and productivity.  This platform also nurtures learning by connecting lecturers, students, employees, and other learners into a virtual community.
Lessonly is geared towards start-up companies, small and medium enterprises, and learning facilities.
It has features and functions such as academics and learning modules, assessments, test management, employee training, virtual classroom management, student and employee portal, certification, company training and conferencing.
Lessonly is now part of the Seismic Enablement Cloud, mainly offering learning and coaching.  With this tool, sharing and consuming skills, content, tools data and insights can be easily performed within the learning modules in the platform.  Lessonly's lesson builder allows companies to configure and design trainings and knowledge sharing activities that can be used for Onboarding and other employee trainings.
User Experience:
Lessonly offers a smart way to device lessons and trainings.  It has an easy to use interface.  Lessons can be easily plotted and designed through drag and drop functions wherein rich media such as text, images, videos, documents among others can be utilized and embedded into the lessons to offer more functionally rich and enticing training materials.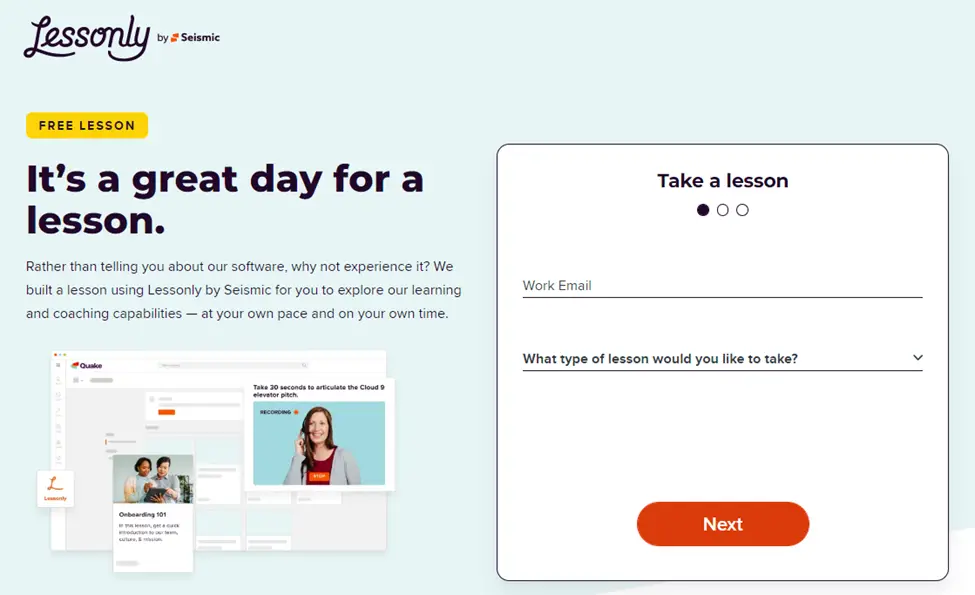 Lessonly's purpose is simple, but it does this simple function really well.  It also allows incorporating the platform into a company's existing technology stack to enrich the user experience when it comes to training and knowledge sharing.
Pricing:
Lessonly offers a free plan, which is good for small businesses.  Free trial is also available. For the paid plans, the following payment schemes are available:
Basic: $200.00 per month billed annually
Plus: $500.00 per month billed annually
Growth: $1,000.00 per month billed annually
What I Like/Dislike about Lessonly:
Like:
Lessonly has a simple and easy-to-use interface.
Features such as target training and lesson assignment streamlines processes such as Onboarding and enriches an employee's journey in the company.
The lesson designer is very versatile and is very convenient for both the learner and the administrator.
The use of different types and forms of media enriches the lessons by making them more engaging.
Dislike:
The quizzes and practice on demand functions need more features.
The interface could sometimes have glitches.
Lessonly offers limited options for customization.
There are no templates that can be used to create content.
Product Update: Keep up-to-date with Lessonly here – LinkedIn.
A highly tractable visual management and collaboration tool
Trello is an online tool that allows collaboration for any project. Trello's new hire onboarding templates make it easy to get up to speed and quickly feel comfortable using the tool. 
Trello's template acts as a to-do list for your team members. You can assign tasks and due dates so that everyone is kept up-to-date on important project milestones. The program is free, making it an attractive option for small businesses that don't have the resources to pay for extensive software. 
Key Features:
Trello is a practical, simple and straightforward project management tool with desktop and mobile support. It provides a systematic way of collaborating with the team and managing tasks and project milestones.  With Trello, task, team and project organization is done through boards. Each board can be attributed to a specific project and inside each project, lists and cards can be added for tasks, project artifacts and everything in between.
This platform proffers an effortless means of organizing and inviting team members into the tool.
Trello can be utilized to implement a digital and easy to maintain Kanban board.  Through boards, lists and cards, team members can easily sort and categorize action items and project documents.  Users can easily shift between workspaces, which is another way of organizing content and group projects together.
In addition to the Kanban board, it offers different views such as table, calendar, timeline, dashboard or map views.  A number of automation functions and power-ups or extensions are available, such as countdowns, time sheet, Gantt chart and other integrations with tools such as Dropbox, GitLab, FreshDesk, among others.
Templates come pre-installed with Trello to allow users to easily create project boards.  The templates come with lists, tasks and pre-filled cards along with tips and guide on how to document deliverables and tasks.
User Experience:
The interface of Trello is very flexible yet easy to understand and requires a gentle learning curve to implement and adopt.   It is very easy to bring in the project team to the platform, and boards and task lists can easily be created.
The different views available in Trello along with the different ways on how to organize pertinent information for a project demonstrates on how acquiescent this software is.

The use of pre-installed templates further enhances the superb experience that Trello provides, giving users a guided means of documenting project milestones.
Pricing:
Trello offers a free trial and a limited but free plan with up to 10 project boards, unlimited power-ups but with limited automation. For the paid plans, the following payment schemes are available:
Standard: $5.00 per user per month billed annually or $6.00 per user per month billed monthly

Premium: $10.00 per user per month billed annually or $12.50 per user per month billed monthly
Enterprise: $17.50 per user per month billed annually or $210.00 per user for one year
What I Like/Dislike about Trello:
Like:
Trello has an uncluttered but playful and colorful interface.
The use of workspaces, boards and folders allowing easy implementation of task and project management.
The available templates offer an easy means to build a project plan and Kanban board.
Dislike:
There are some user functions like marking accomplished items as done in a To Do list is missing and adding items to a long list could become cumbrous.
With big projects where there are a lot of boards and cards, it's easy to lose track of everything.
Storage capacity is quite low.
Product Update:
Keep up-to-date with Trello here – LinkedIn.
The Employee Enablement Platform
Zavvy is an innovative no-code platform for building workflows. It enables companies to quickly create and deploy their custom training materials. The service offers a wide range of pre-built templates for the most common use cases, and also integrates easily with a variety of HR systems and communication platforms such as Slack and Microsoft Teams.
Key Features:
Zavvy is a cloud-based employee enablement platform that can be utilized by organizations to welcome and onboard new hires, engage with employees and develop and empower their workforce to their full potential.
This tool covers the whole employee lifecycle, from onboarding to training, development and off-boarding, including feedback.
The platform offers a guided access in configuring all the essentials, starting with employee essentials such as Onboarding with the use of templates.  It lays out all the components and steps that would enrich and elevate the employee experience.  The workflows, or journeys, are easy to configure and the tooltips and user-friendly interface can ensure that implementation of the processes and configuring the platform itself can easily be done by managers and HR partners.
As mentioned above, Zavvy offers integration with Slack and Microsoft Teams to ensure that proper and timely notifications and reminders will be delivered to employees and team members.  The process of creating workflows is divided into four aspects:
Settings – This is where the general setting and behavior of the workflow can be specified.  For instance, a journey can be created as a wiki page or a sequence of tasks or events.
Builder – The builder section is where each action point and event can be configured and delineated with options for content, tasks, messages, notifications, and questions that the assignee should answer.  Zavvy supports the embedding of rich content and various forms of media such as videos, polls, and group activities.
Assign – This will determine the resources accountable for the journey.
Insights – The last module can be used to manage, administer, and monitor the progress of assignees.
User Experience:
Zavvy's interface is very minimalist and uncluttered.  Navigating through the platform is quite easy.  The guided navigation and helpful tooltips provide a meaningful and convenient experience.  The builder aspect for the journeys is the best feature of the product.  The visual representation of the workflow and all the options that come with each step is very helpful in aiding the workflow designers visualize and implement a meaningful and efficient journey for employees.
The pre-installed templates are very functional and handy in giving ideas and samples on how the usage of Zavvy can be maximized.
Pricing:
A free trial is available with Zavvy.  The rate of subscription starts at €6.00 per user per month.  Companies that are interested in availing of the services of this platform can request a quotation.  The plans below are available, and the preference and scope of functions that can be availed will depend on the needs and expected usage of Zavvy:
Pre- and Onboarding
Training
Feedback and Development
All-in-One
All the plans come with reporting functions, customer support, integration and compliance features, and the full suite of the template library.
What I Like/Dislike about Zavvy:
Like:
Zavvy is very easy to use and has a simple and clean interface.
The builder for journeys provides a nice representation of how processes should be designed and implemented.
The templates are very detailed and cover most of the essential aspects needed to implement aspects of an employee's journey.
Dislike:
Aside from the journeys, there is not much that can be done with the platform.
Zavvy relies heavily on Slack or MS Teams for notifications.
Options for integration are limited.
Product Update:
Keep up-to-date with Zavvy here – LinkedIn.
Key Features:
Digidesk's Magical Form Filling makes the whole process of filling up forms easy and interesting, by copying the information provided by the candidate above and pasting them in the fields of the forms, where and when they are required. The information is then updated to HR or Admin automatically and can be accessed by your HR in their database. 
Magical form filling
Dynamic form generation algorithm
Secure cloud storage
User Experience:
Digidesk takes the new hires' experience to a whole new level. With Digidesk, it is as easy as a click of a button. It uses a dynamic form generation algorithm to automatically populate user-given data into any form that the company requires. 
Digidesk eliminates the cumbersome paperwork that is connected with Onboarding by providing secure, digital storage of your new employee documents. This ensures the proper storage and retrieval of the documents, as well as makes the whole process paper-free. 
Pricing:
Digidesk offers 4 different plans:

Bronze – $495 per month for 40 hours of task work per month
Silver – $945 per month for 80 hours of task work per month
Gold – $1,345 per month for 120 hours of task work per month
Platinum – $1,695 per month for 160 hours of task work per month

You can cut down the costs by availing of these plans quarterly, semi-annually, or annually
Digidesk also offers a customized package which you can avail of by contacting their sales team
For more information on Digidesk's pricing, click here.
What I Like/Dislike about Digidesk:
Product Update 
Keep up to date with Digidesk here: LinkedIn
Conclusion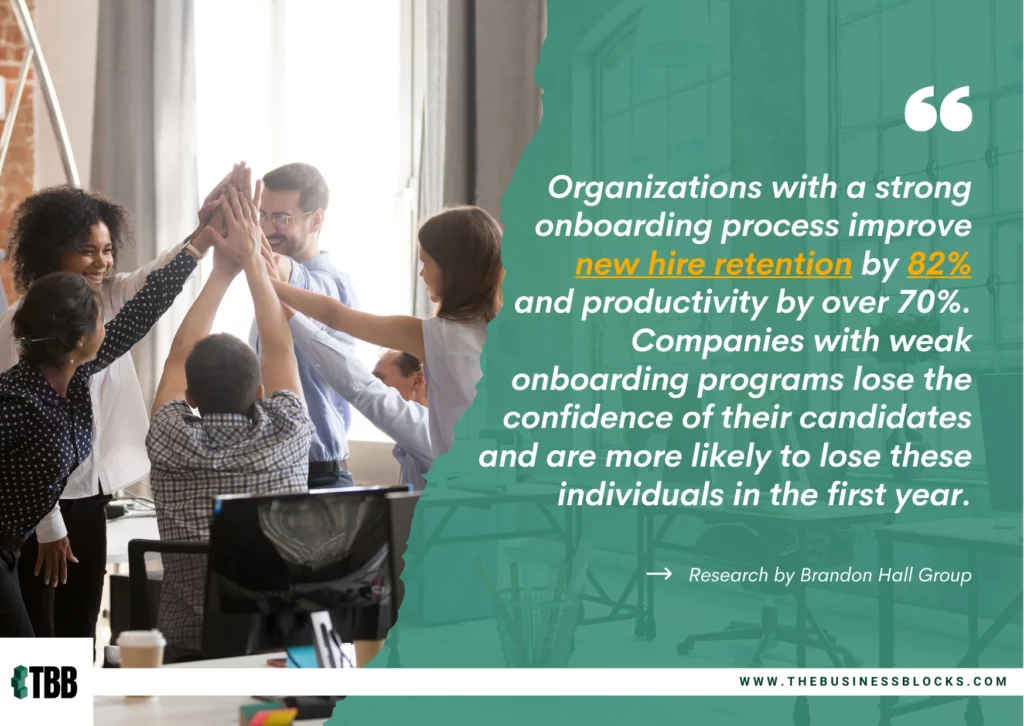 These top 14 onboarding software are great recommendations to help your company have a seamless and productive onboarding experience for your new employees. With the above-mentioned software, you can end the manual paperwork, monitoring, training, and various tasks. Integrating the software will automate your onboarding process, which will ensure great results! 
---
15 Best SaaS Employee Onboarding Tools for 2022
Trainual – Number one for Onboarding, SOPs, process documentation, and learning management
Whale.io – Best for scaling businesses, knowledge sharing, and training platform
Activate Onboarding – Best for no fuss, simple interface for employee onboarding.
Eddy – SMB Choice for managing people, payroll, and hiring processes
Enboarder – First and only People Activation Platform designed to help you transform your people programs into science-based, human-centric journeys
iSpring Learn – Best LMS for Putting Onboarding on Autopilot
BambooHR – Excellent for HR service and employee tracking
Talmundo – Best for managing recruitment and onboarding processes
SuitePeople – Great at connecting HR data with financial, procurement, project, payroll, planning, and budgeting processes
Zenefits – Great HRIS for small to large businesses
Clickboarding – Best for businesses needing global onboarding software to help employers
Lessonly – Great tool for teaching and training
Trello – The most user-friendly project management solution
Zavvy – The easiest way to foster performance, culture, and well-being
Digidesk – Best platform for B2B financial onboarding and improved client experience
Frequently Asked Questions:
1. What is employee onboarding software?
Employee onboarding software is a software platform that enables a business or organization to streamline its onboarding process by automating certain tasks and helping the hiring manager save time and focus on creating the best experience for the new employee.
2. What are the 4 phases of Onboarding?
Phase 1: Pre-onboarding – All the compliance and preparation work prior to the start date.
Phase 2: Welcoming new hires – First two weeks orientation for the new employee.
Phase 3: Role-specific training – Getting the employee up to speed with the role.
Phase 4: Easing the transition to their new role and culture within the team.
3. What are the 5C's of employee onboarding?
1. Compliance – Ensuring the employee is hired within the rules of law and state compliance.
2. Clarification – The role is defined, specific and achievable for the new employee.
3. Culture – The company shares and transfers its culture within the onboarding process.
4. Connections – Relationships and connections are supported in the first 90 days.
5. Check back – HR and management team check in to see how the new employee is doing.
4. How do I track the onboarding process for an employee?
Reviewing the current process and documentation is the starting point to review how you can track the company onboarding process. The next step is to determine the best practice for the onboarding process that you want, you can review our resources or one from an HR professional body like SHRM.
5. What are the most common mistakes during the onboarding process?
1. Procrastination and Disorganization.
2. Poor First Impressions.
3. Unclear Goals and Expectations.
4. Exaggerating or Understating a Job's Scope.
6. No Formal Schedule or Process.
7. Overflow of Information at Once.
8. Ignoring Cultural Adaptation.
6. What are onboarding tools?
Employee onboarding tools are applications and software solutions that allows an organization to welcome and integrate new recruits into the company through a streamlined document and form management, task tracking and management and other employee engagement functions.
7. How do you use BambooHR?
BambooHR is a popular employee onboarding and HRIS platform with features that include recruitment, applicant tracking system, employee onboarding and HR functions such as time-in, employee data management and document management.
8. What should be included in an onboarding checklist?
An employee onboarding checklist can serve as a guide in ensuring that a new recruit will be aware of what is expected of her or him and will help employers plan out all the crucial steps and activities that should be accomplished in the employee's journey in the company. This checklist should include tasks such as distribution of the employee handbook, submission and review of requirements, setting up of accounts and logins, assignment of mentor, introduction of company culture, conduction of office tour among others.