Why do you need an automation platform?
Isn't it exhausting having to do similar tasks again and again just because you need to mirror it on different platforms? Are you looking for the best automation platform?
Imagine having to sit down on your eight-hour work, only to feel how little you have done for the day.
Because you use different tools, your time is mostly spent switching from one tool to another even if you are just dealing with the same set of data. Your work has become repetitive.
What if there's a way for you to integrate all those tools? What if you could finally do several repetitive tasks automatically?
Just think about how much time and effort you could have saved. Just think about the plethora of more essential things you could have done with your time. Could you use an automation platform?
Well, I have good news for you. Yes, there is a way to do that through the Automate.io platform.
What is Automate.io?
What is iPaas?
Automate.io is an iPaaS or Integration Platform as a Service platform that generates both simple one-to-one integrations and intricate jobs through dragging and dropping.
You do not even need to know how to do coding. What sets Automate.io apart from its big competitors is its economical price and its beginner-friendly interface.
The best iPaaS solution design the automation platform in the solution. It is essential for a product to succeed.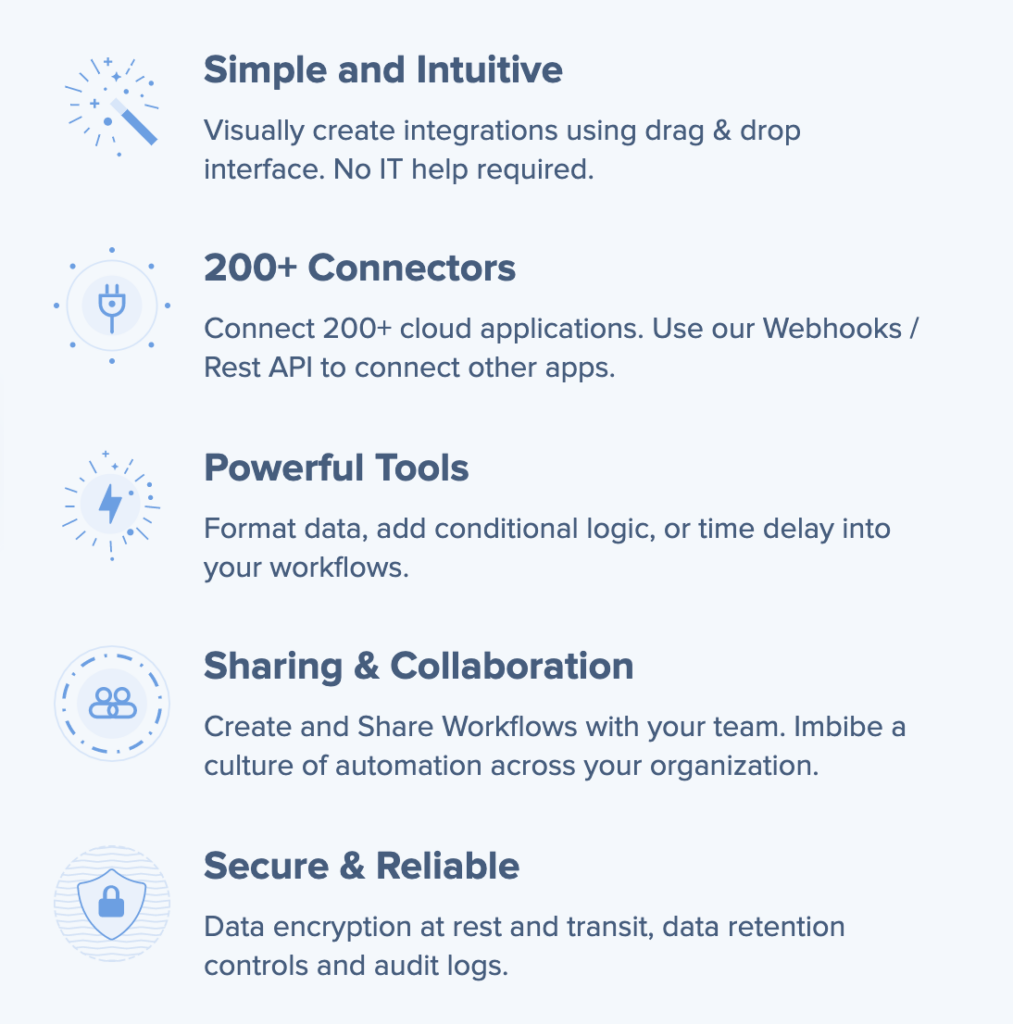 This platform was developed in 2016 by a team of developers who, albeit new to the industry, have continuously worked hard to position themselves as one of the best options when it comes to task automation.
At present, this San Francisco and India-based company has garnered more than 30,000 customers from small businesses to Fortune 500 companies that are spread all over 93 countries.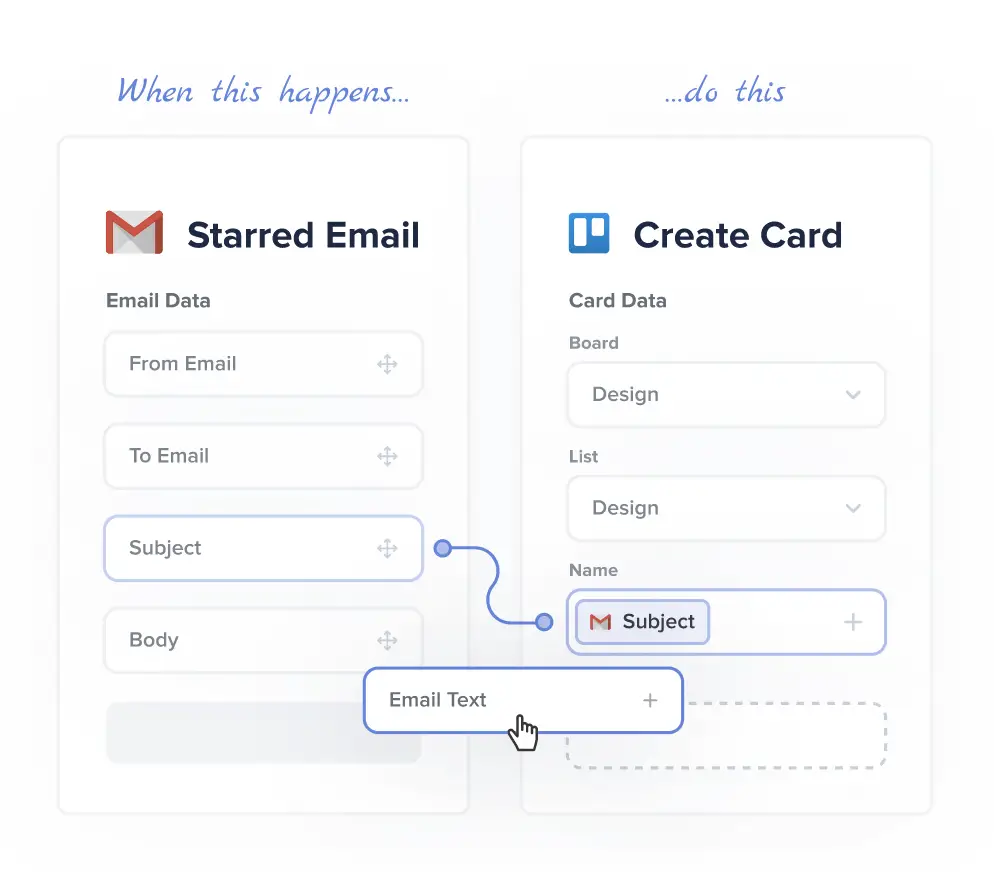 1. The very reason you would want to use Automate.io is to simplify things. Hence, it is only right that its user interface is anything but complex.
The target market of this platform is not the developers, programmers, or anyone tech-savvy.
Any small or startup business owner can easily navigate through the platform using its drag and drop interface.
Unlike other tools that require manual coding and technical knowledge, Automate.io says goodbye to these complex methods.
2. Do you need to synchronize your data from your email to your calendar? This is an example of a single-step action that you can integrate using Automate.io. You just need to define the trigger app and the action app.
This is similar to turning the lights on where the switch is the trigger and switching it on is the trigger event. Once triggered, the bulb then does the action.
In Automate.io, once you set up your trigger-action model, the bots will automatically do the tasks for you.
3. While being able to automate single-step actions, that is not always the case. Some businesses would require the use of several tools and more than one action. This iPaaS platform is not limited to single-step actions alone. It could also help you automate complex and multiple-step actions.
4. Remember when I told you that Automate.io is great even for beginners? I am serious about that. As a newbie when it comes to iPaaS platforms who do not know where to start, you can still easily start automating your business using its pre-built automation templates.
The developers understand the most commonly used workflows used by businesses. To help them jumpstart their integration efforts, they have prepared the templates for their clients.
5. Are you scrolling on the array of pre-built integrations but cannot seem to find the specific applications you are using for your business?
You do not need to worry because Automate.io has the functionality to connect any application using its built-in API connectors.
With this integration platform, you can connect to more than 200 cloud applications. It has webhooks and Rest API to help you link to other apps.
6. As you may already know, no amount of data is created equal. You need to filter and format before you can organize them.
Thankfully, Automate.io is equipped with powerful features that do all of the above tasks for you. It performs advanced functionalities which include formatting data, adding conditional logic, or incorporating time delays into your workflows.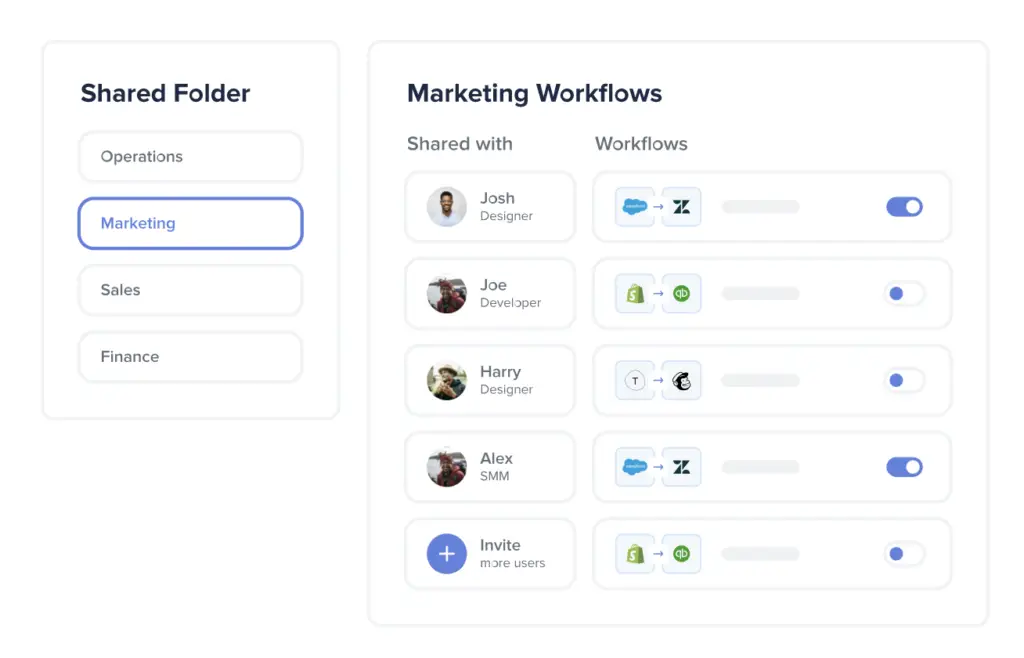 7. Have you noticed how it has become a trend to work remotely these days? Some teams have members from all around the world. The advancement in technology makes it possible to collaborate with all the members whether you are in the same location or scattered worldwide.
The platform also has this sharing and collaboration capabilities for your team. With this iPaaS automation platform, you can create and share your workflows with the members of your team. It allows multiple members to work on one project at once, thus cultivating a culture of automation throughout your company.
8. When you have a brick-and-mortar store, you usually hire a security guard, install CCTV, use reliable locks, and take any other security measures. This ensures that all your stocks and assets are safe from theft and intrusion. Just like in the real world, working in the digital world also presents risks and dangers.
To ensure the safety of its clients' businesses, Automate.io has developed features for this purpose. They include audit logs, data retention, and data encryption at rest and transit.
Can It Be Integrated with other Apps?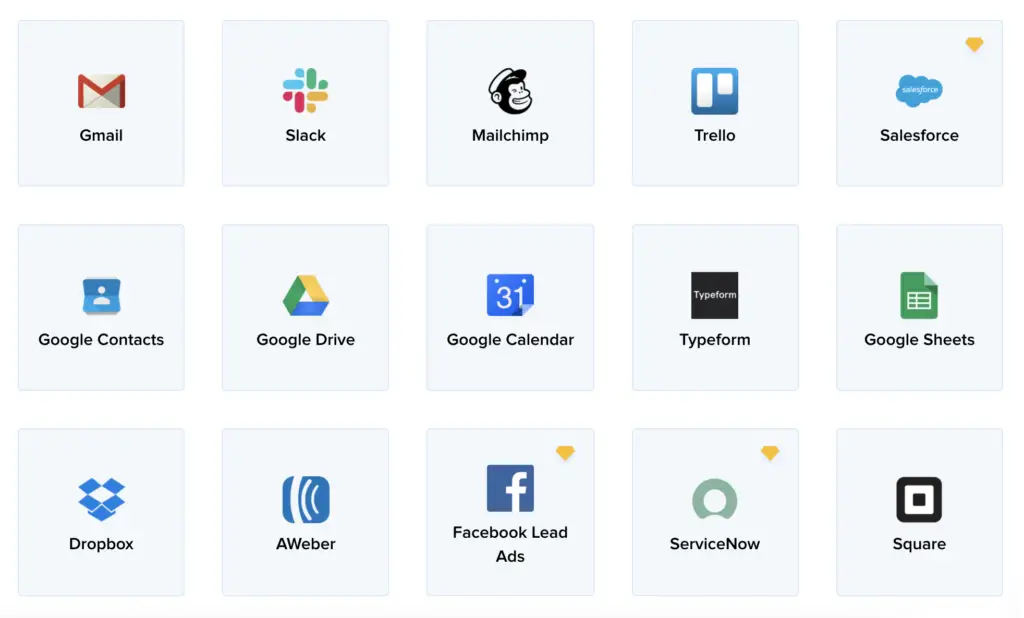 Automate.io is a five-year-old company that is considered fairly new compared to most of its competitors. But due to its constant software development, it can now support more than 100 of the most popular SaaS platforms available in the market today.
Are you hesitant because you are not sure if Automate.io is compatible with your current software? Do not be concerned as it has an extensive collection of integrations in different categories. There is a huge chance your applications are supported by this iPaaS platform.
Some of the apps you can integrate are listed below. Remember that these are just a few of the apps they support. There are plenty more not on this list.
Google Tasks, Gmail, Google Drive, Google Workspace, Google Meet
Microsoft One Note, Microsoft SharePoint, Microsoft Office
Facebook, Facebook Pages, Facebook Messenger, Facebook Ads
Twitter, Instagram, Instagram Business, LinkedIn, Pinterest, Buffer
Trello, ClickUp, Basecamp, Asana, Wrike
Mailchimp, AWeber, Drip, Click Funnels
Salesforce, Zoho, Outreach, Automation Platform
Weebly, Wix, WooCommerce, Shopify
WordPress, RSS Feed, Drupal
Square, Paypal, Quickbooks, Xero
Slack, Discord, RingCentral
Webhooks, Clearbit, Sentiment Analysis
Jot Forms, Type Forms, Unbounce
Zoom, Go To Webinar, Webinar Jam
Dropbox, Dropbox Business, Amazon S3
My SQL, Amazon Redshift, Oracle DB, Snowflake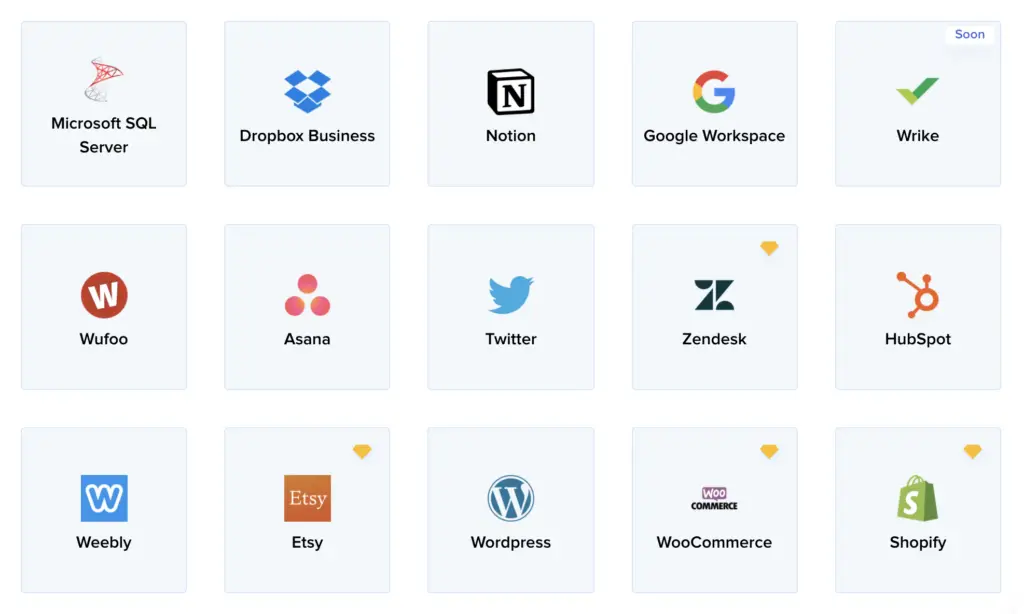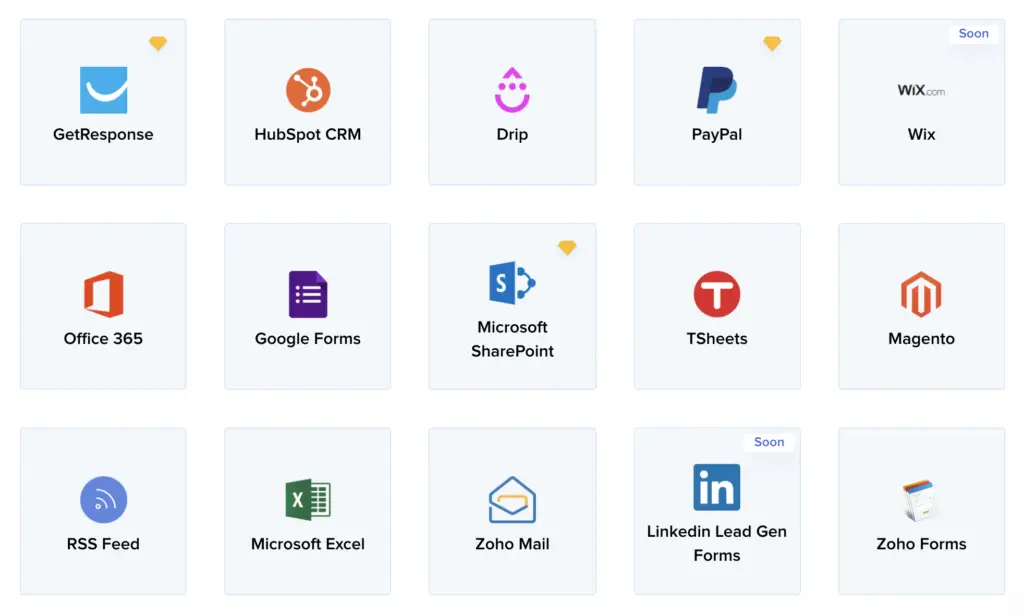 What is the price for Automate io?
Automate.io offers flexible plans. Refer to the screenshot attached below for further details on their pricing options.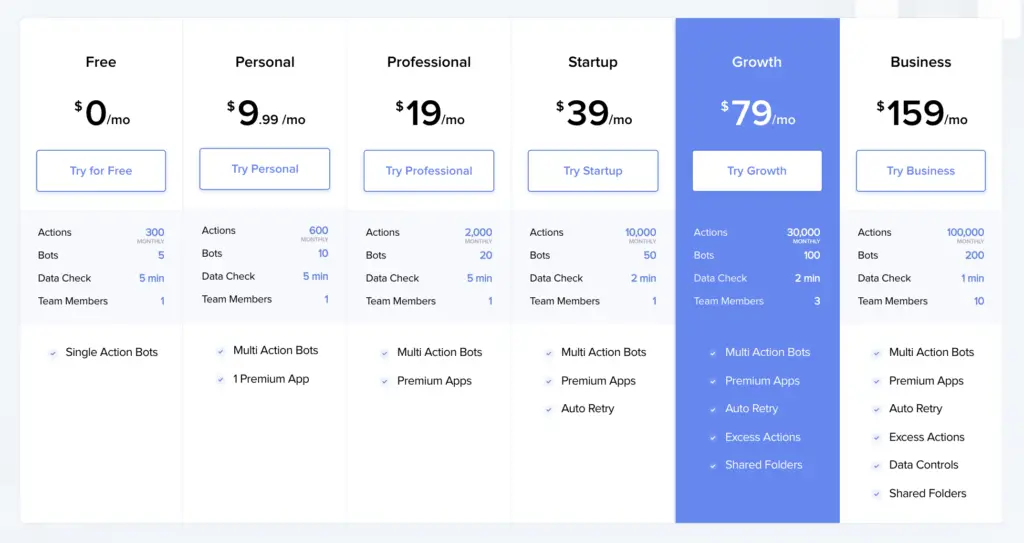 Conclusion
Although a new player in the field, Automate.io is a well-designed, feature-packed integration platform that is competitively priced. Their team offers superb technical support to its clients. The developers are constantly updating the platform by adding integrations and functionalities from time to time. ' Do you have a business? Be it small or big, being able to automate several repetitive tasks can significantly help you work efficiently. It can save you a lot of time and energy, so you can better spend it on something more important. At the end of the day, you need to give more focus to growing your business, don't you? Isn't it amazing to simply define workflows and have bots work on your repetitive tasks while you do something else to develop your company? Are you ready to take back the time you wasted? Are you eager to work more on developing your product and services? Are you excited to start building your empire? Then, it is time to automate some of your tasks. Start exploring the platform or ask us any questions that you might have. We are here to help.


*Featured Integrations*
What is Asana?
Asana is a web application intended to help groups create, track, and manage their work. The software helps the group lead a project from inception to completion with these simple criteria:
1. Break each part of the project into smaller tasks.
2. Appoint these tasks to individuals.
3. Allot a deadline corresponding to each task.
Check out our article here – Asana: Stay Organized and Connected!
What is Slack?
Slack is a great business communication tool to be used among team members working in one organization or on one common project, regardless of where they are located.
Check out our article here – Slack: An Excellent Communication Tool For Remote Teams