Why should you consider reviewing the statistics and trends in your market when it comes to workforce management? That's because an astute manager will have to use these stats and data sets to justify how they can keep their business and team ahead of the market.
Workforce management refers to the way employers reserve and strategically allocate employees and resources. 
Tasks such as attendance management and adherence to the constantly changing legislation and regulations at work are also part of workforce management. Ultimately, the aim is to maximize productivity and minimize risks.
What are the latest statistics on the usage and growth of the workforce management software market?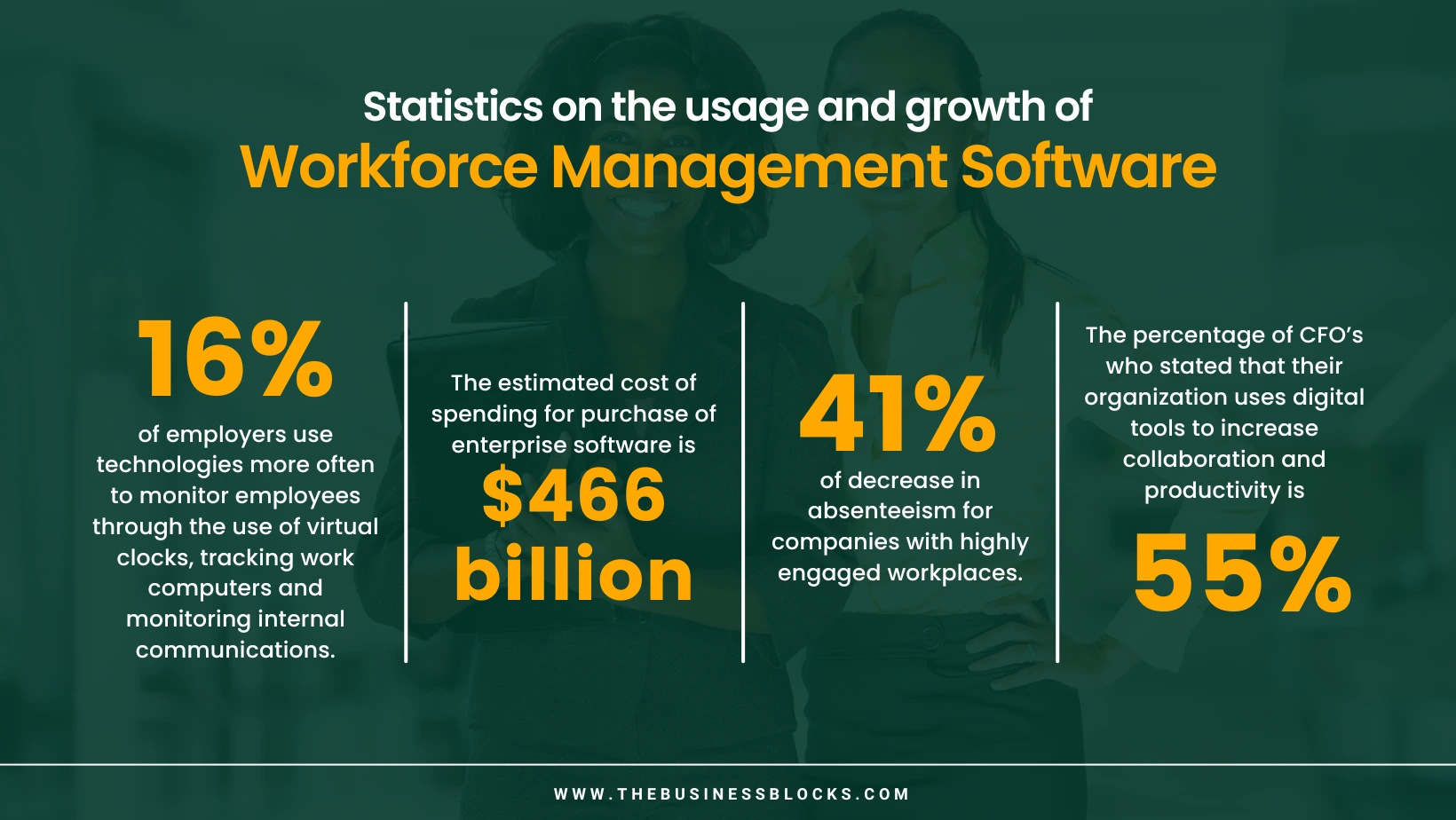 Here are the latest workforce management statistics and trends, workforce market statistics, and workforce management software, gathered by WebinarCare.com from sources like CXC Global, Select Hub, Forbes, 7 SHifts, BLS, Statista, Continuum Cloud and NetSuite:
16% – the percentage of employers that use technologies more often to monitor employees through virtual clocks, tracking the use of work computers, and monitoring emails and internal communications.
11% – the percentage of growth that is expected of the workforce management software market

3%  – the

percentage of the projected increase in IT and technology stack spending to address the increase in demand for

business analytics and workforce management software
Growth Statistics for Workforce Management
11% – the percentage of growth for the workforce management software market as predicted for the next five years

$466 billion – estimated cost of spending for the purchase of enterprise software

75% – the percentage of HR managers and practitioners that use recruiting and workforce software.
44% – the percentage of remote workers in the United States

70% – the percentage of the distributed workforce that has worked remotely at least once a week 
Engagement and Employee Retention Statistics
20% – the percentage of employees that say they are engaged with their work

63.3% – percentage out of more than 600 US businesses that say retaining employees is harder than hiring them

41% – the percentage of decrease in absenteeism for companies and workplaces with high employee engagement

15% – the percentage of engaged employees in the workplace

73% – the percentage of employees that would consider leaving their jobs for the right offer

74% – the percentage of employees that would accept a pay cut for a chance to work at their ideal job
Workforce Management Employee Statistics
31% of organizations reported that they conduct employee surveys

47% – the percentage of employers with the capacities or processes in place to handle staffing crisis

38% – the percentage of employees that feel exhausted when faced with week-long virtual meetings which are detrimental to employee satisfaction

75% – the rate of employees that felt more socially isolated with remote work set-up

86% – the rate of employees that state that they feel the need to prove to bosses they are working hard

73% – the

percentage of CFOs

that agree or strongly agree that their organization uses digital tools and workforce software to help streamline and automate operations.

55% – the

percentage of CFOs

who stated that their organization uses digital workforce management software and tools to increase collaboration and productivity
Company Statistics who Use WFMS's
88% – percentage of organizations who reported that they already adopted time and attendance, and workforce management applications

18% – average percentage of workforce turnover every year for a company

6% – percentage of reduction on staff for a business due to poor performance

13% – the percentage of employees who choose to leave on their own volition.

3% – the

percentage of annual high-performer

turnover rate

28% – the percentage of workers who rejected a job offer or leave within the first 90 days of joining a company due to company culture

36% – the percentage of American employees who say their manager doesn't understand how to lead a team

40% – the percentage of employees who said getting a question answered from HR managers took too long

69% – the percentage of employees that are more likely to stay with the company for at least three years after a positive onboarding experience
How does your company compare?
Statistics are important for HR managers because they can provide valuable insights into the performance and productivity of employees, as well as the overall health and effectiveness of the organization. Statistics can be used to measure employee engagement, turnover, absenteeism, and other key metrics that are critical to the success of an organization.
Check out our guide on workforce management solutions.
What are the latest trends in workforce management solutions: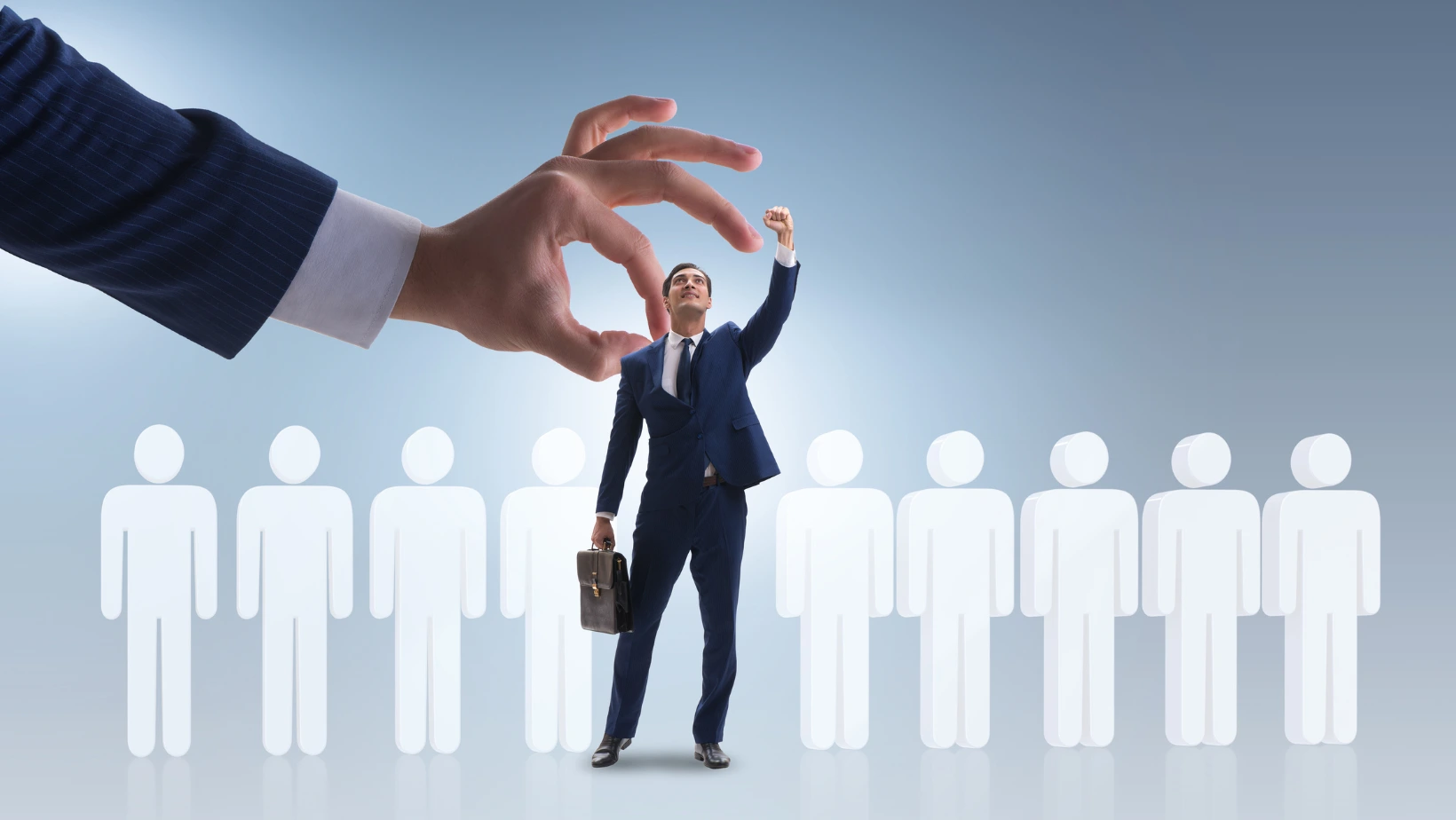 According to WorkForce.com, the following are some of the predicted technology trends and factors that may shape the workforce management market:
Labor compliance and minimum wage changes
Changes in policies, rates, and market demands will mean that organizations should be prepared to adapt and adjust.  Having the platforms to quickly implement the changes will be beneficial in ensuring that employers will be able to comply.
COVID-19 Recovery and employee well-being
The COVID-19 pandemic has changed the world and our lives for good.  As businesses worldwide slowly struggle to adjust to a new level of normalcy, the focus has not been given to employee health, especially on mental health and work-life balance.
Auto employee scheduling
Anyone who has worked in retail knows the anxiety that attends workforce scheduling for both manager and employee. Through workforce management platforms, advanced algorithms can be utilized so that organizations can easily schedule staff shifts, including shift building and shift filling.
Advanced workforce analytics trends and open APIs
With APIs, companies that use multiple workforce management software can implement a seamless flow of processes and data.  By maximizing integration and connectivity capabilities, organizations can build a digital ecosystem designed to automate most of the day-to-day tasks that help staff with their tasks.
Cloud, mobility, and ease of use
When tools are accessible and user-friendly, the rate of adoption and frequency of use can be guaranteed to be high.  This gives the assurance to organizations that invest in these platforms that the use of this workforce management software can be maximized to their full potential, thereby improving efficiency and productivity.
When workforce management is integrated into the software ecosystem of a company, it aids businesses in improving the relationship between employees, elevating customer service, and creating positive financial gains.
It also entails recognizing and focusing on a business' priorities and anticipating the risks and challenges of human resources; when these are identified early on, the organization can take the appropriate steps to mitigate the risks and maintain the efficiency of the organization.
Moreover, staff scheduling, time and task management, data collection and analysis, and compliance with laws and regulations are just some of the tasks that are also important to workforce management. 
Different goals for different businesses
Every employer has a different goal, but the majority of businesses, regardless of the size, market segment, or industry to which they belong, share the desire and need to improve their efficiency and productivity. 
With regards to compliance, a business needs to be able to stay on top of things with an awareness of the changing laws and policies.
Workforce management, therefore, is very crucial, because employers with inconsistent policies, shortcomings, and inefficient procedures may experience a shortage of staff, issues with safety and regulations, inefficient services or production, increased cost, violations of compliance and regulations, and high employee turnover rates.
Workforce management software can be used to design and plan strategies that could affect the resources by using historical data and machine learning to predict and forecast staffing needs as well as potential issues. 
It may also help the organization, and the staff in particular, in terms of time tracking and attendance management.  For staffing, workforce management software can be utilized to devise schedules that best fit the forecast model.
A company's workforce management solutions should be able to support the following requirements or features:
Time tracking
Time-Off Management
Resource forecasting
Staff scheduling
Time management, including overtime
Regulatory compliance
Workforce analytics
Mobile accessibility and employee self-service portal
It would be beneficial for an organization if an effective and apt workforce management solution is in place, and if the chosen platform is used, implemented, and regulated effectively could produce outstanding results.  It may help the organization in reducing and controlling costs.
Issues such as overstaffing and excessive overtime can be avoided or reduced by utilizing a platform that can predict the need for labor and provide optimal solutions. Some platforms can inform employers of the correlation and immediate effect of schedule changes on the compound annual growth rate company budget. 
Workforce management software may also allow companies to ensure that payroll processing will be done with greater accuracy and reliability because it can easily analyze and apply factors such as hourly labor and rates and recognize overtime and other work patterns.
Mundane and repetitive data capture and tedious manual calculation can be minimized or eliminated.
With the use of this workforce management software, an organization may also see an improvement in efficiency and productivity.  With staff data, employers can ascertain and identify benchmarks that may allow them to compare their performance against other players in the same industry or region.
Having this analysis can set them up to have a corrective plan to address issues and identify areas where improvements can be made.
This workforce management software can enable companies in designing and implementing optimal staff schedules.  Shift changes, vacancies, surplus, or lack of resources can be easily determined.  The ease of designing schedules based on several parameters like department, location, season, and other issues can empower organizations and mitigate staffing problems.
Finally, compliance risks can be minimized or eliminated.  When parameters that allow organizations to conform to policies and adhere to compliance and regulations are managed and monitored are fed and stored in this workforce management software, these can be considered when analyzing staffing requirements, enabling employers to address issues without compromising compliance.
What are the key elements of workforce planning and strategy?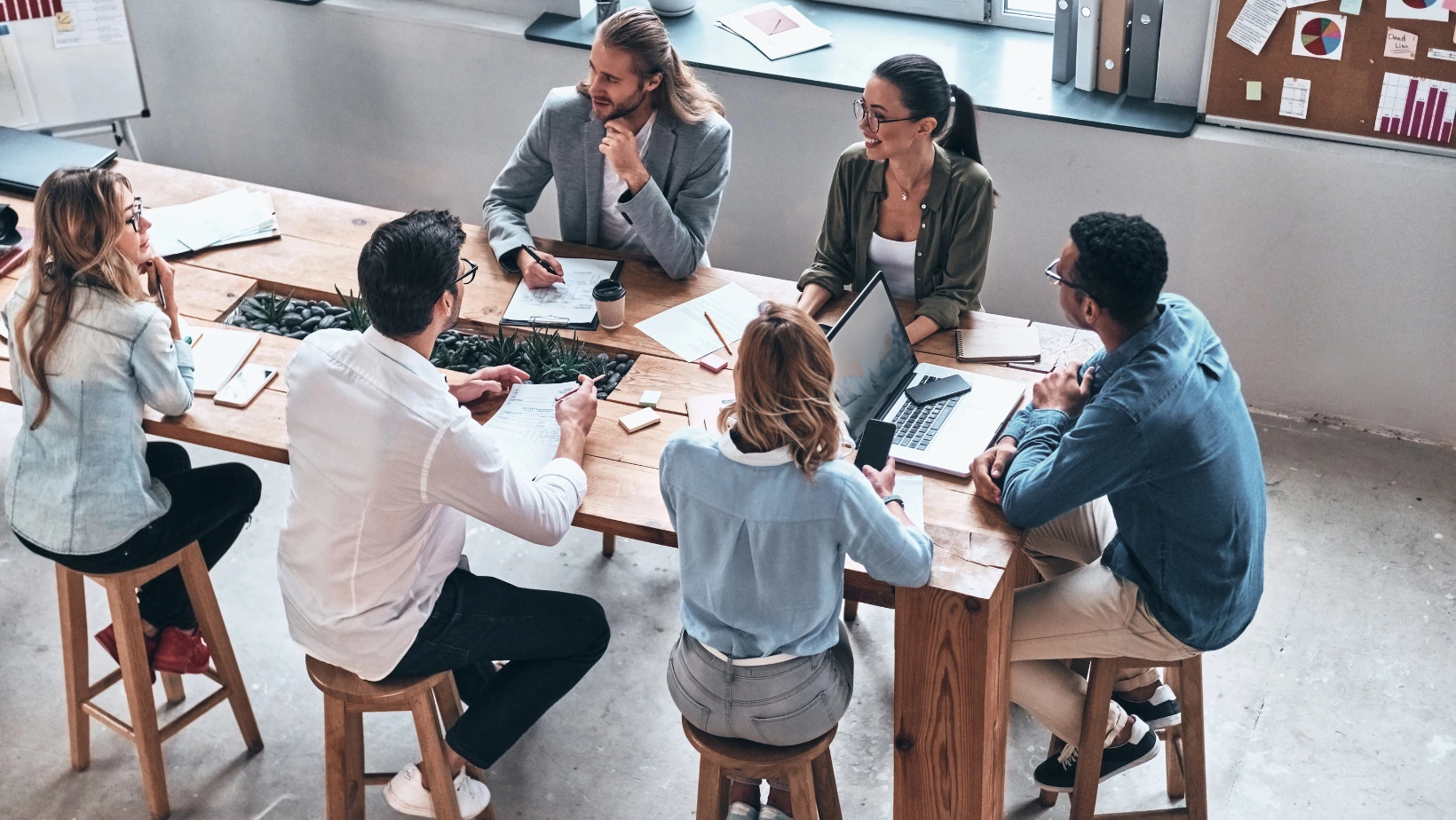 In terms of providing value and delivering impact, businesses that invest deeply in their employees are better equipped to thrive in the volatile business environment.  To achieve this, workforce management plays a seminal part in the main corporate business strategy.
Business leaders are aware that human resources are the most important asset of the organization. Investing in their talents and developing skills can have a positive impact on their efficiency, productivity, profitability, and loyalty. This then leads to a propitious impact on the company.
The changes in the economic environment that has transpired in the last few years have led to a change in the workforce planning process.
Now that business leaders are recognizing HR's tactical role in the preparation of their businesses to adapt to the changing business landscape, they will see the analysis and planning of the workforce as an integral approach to the professional development and honing of talent and the management of the organization.
Workforce management software market
This includes the formulation of strategies to enhance skills, promote the mobility of talent, and formulate succession plans.
Workforce planning involves the process of identifying and meeting the needs and business goals of the company when it comes to its diverse workforce that enables the organization to achieve its objectives.
This may include the identification of current and upcoming requirements in staffing, the development of strategies for recruiting and retaining talent, and the alignment of the workforce to the objectives of the organization. 
The planning of the workforce can help to ensure that the company has a suitable number and type of employees who have the necessary experience and skills to support the operation of the company and to achieve its objectives.
A workforce strategy provides and delineates a comprehensive plan on how an organization will respond to its workforce needs to support the overall goal of the business.
This may consist of the analysis of current and upcoming staffing needs, the development of strategies for attracting and retaining talent, as well as the alignment of the workforce to the mission and long-term plans of the organization.
A workforce strategy helps ensure that the company has the optimal number of employees with the right skill sets and expertise necessary to support operations and achieve its objectives.  A well-thought-out strategy for the workforce can improve the organization's performance, competitiveness, and productivity.
When designing the approach for workforce planning and the allocation of resources to the management of the workforce, the following major contributing factors may guide the business: organizational and business goals, strategies and policies, process alignment and reengineering, talent acquisition and enhancement, financial planning, and technical resources analysis. 
What are the 3 phases of workforce management?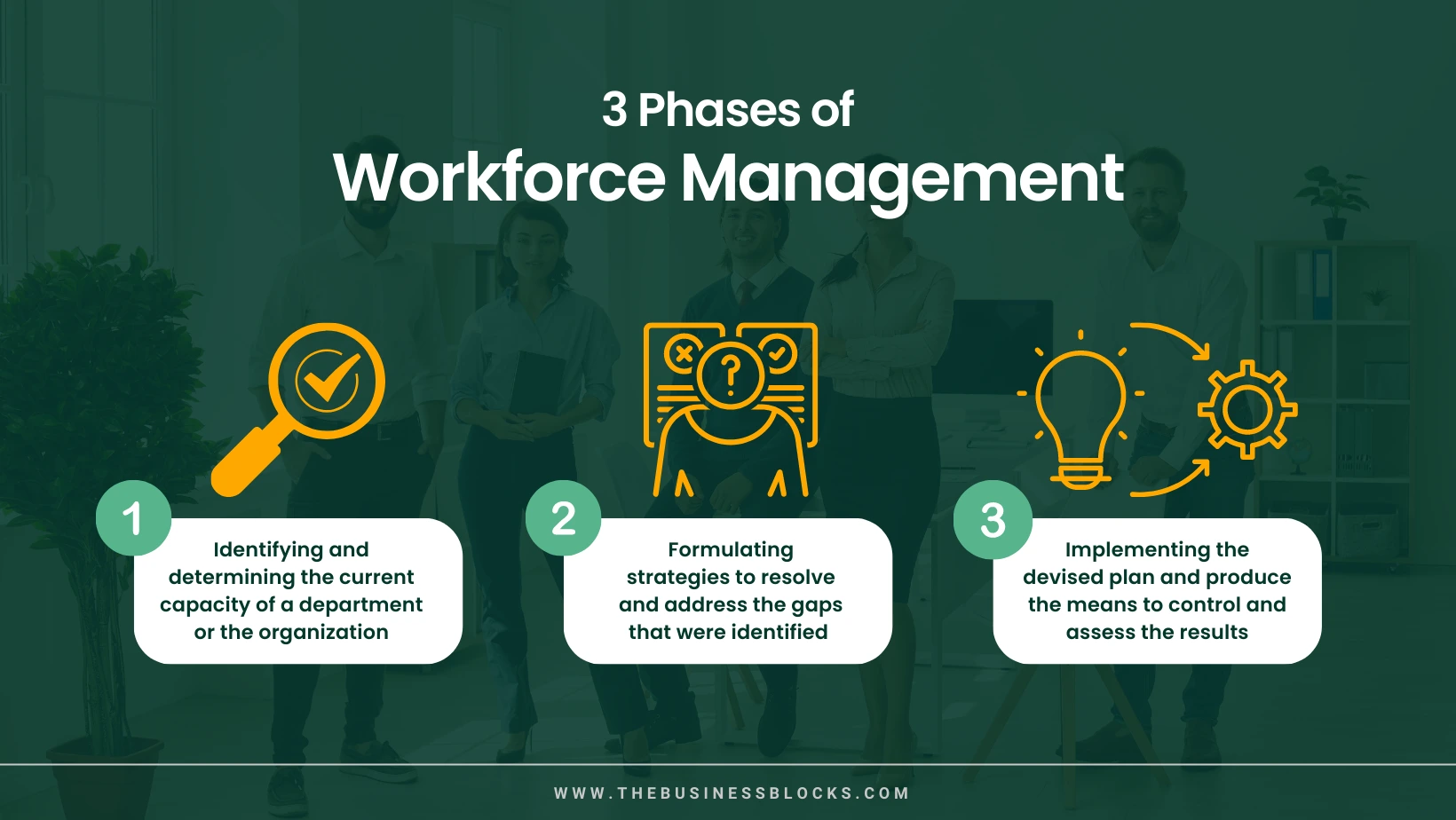 Some organizations adopt a three-phase process in implementing effective workforce management.  The three phases usually consist of the following activities: analysis of workforce capacity plus identification of skill gaps, development of an action plan, and implementation of this action plan.
The first step is usually concerned with identifying and determining the current capacity of a department or the organization as a whole in terms of workforce resources including potential and projected changes to this count. It also involves stacking up requirements and needs against the supply.
For the second step, organizations should formulate strategies to resolve and address the gaps that were identified in the first step. Employers should come up with plans to strategize and design measures and business goals.
Action points that will result from the data analysis could be translated into activities such as recruiting, training, restructuring, re-engineering, or procurement of additional workforce management software and tools.
Finally, the last step is to carry out and implement that devised plan and produce the means to control and assess the results whether they are effective or not.
How much is the average or typical cost of WMS?
According to CrozDesk, the average software pricing for workforce management platforms range from $2.50 per user per month for small- to medium-tier businesses and may cost about $72.00 per user per month for enterprise tiers.  However, some of the vendors only provide custom quotes or quote-based pricing based on the organization size and features that will be availed.  
The leading vendors or companies in this field are ADP, Papaya Global, Oracle, Ceridian, Fuse, and Workday.
There are a lot of workforce management platforms to choose from, depending on the size of the organization.
For individuals, there are free wares such as RescueTime and Toggl.  Other platforms include EverHour, HubSTaff, Deputy, and TimeCamp; subscription prices range from $2.50 to $7.00 per user per month.
For small to medium enterprises, the following platforms are available: ClickTime, BambooHR, Skedulo, Deputo, Planday, When I Work, Calamari, and Gusto, among others. Subscription fees range from $1.5 to $39.00 per user per month.
Visit our post on The Top Workforce Management Software to learn more about platforms under the staff management domain.
Bonus Facts:
Data and statistical models can be used to forecast employee needs.
The Analytics employee data can be used to identify new markets, develop marketing strategies and increase customer loyalty. This data analytics workforce management system (WMS) can also track employee attendance, overtime, and vacation time.
A workforce analytics dashboard can be used to track employee performance and identify areas of improvement. Workforce analytics projects action of employee turnover can help organizations make better decisions when recruiting and retaining employees.
Predictive analytics implement workforce planning to anticipate the future needs of an organization. Predictive workforce analytics force analytics can be used better to understand employee engagement, job satisfaction, and motivation.
Workforce analytics evolving to address the challenges of today's business environment, such as understanding how best to manage a remote workforce and measuring employee engagement. As you implement workforce analytics, it will help you optimize your work, improve employee productivity, and build better customer experiences.
Frequently Asked Questions About Your 2023 Guide to Workforce Management Statistics, Trends, and the Market
Q: What is the Workforce Management Data?
A: Workforce Management Data is an in-depth analysis and review of workforce management systems, trends, and statistics.
Q: How important is strategic workforce planning?
A: Strategic workforce planning is a critical part of any organization's long-term success. It helps to develop and implement a comprehensive strategy for the recruitment, training, and retention of personnel to ensure that organizations have the right people with the right skills at the right time.
Q: What are the strategic workforce planning activities?
A: normal strategic workforce planning activities encompass a variety of tasks, including market analysis, capacity planning, talent assessment and reengineering, talent acquisition and enhancement, financial planning, and technical resources analysis.
Q: Can workforce analytics software help with strategic workforce planning?
A: Yes, there are many software solutions available that can provide insights into a company's current and future workforce needs.
Q: What should I look for when choosing workforce analytics tools for workforce management?
A: When choosing workforce analytics tools, it is important to consider the features offered. Look for tools that allow you to track employee performance, attendance, and leave data, analyze trends in hiring and attrition rates, monitor labor costs, manage scheduling activities, and generate reports.
The Wrap
Companies of all types and sizes and from almost every industry may benefit from workforce management solutions and the implementation of workforce management software. It can help alleviate stress on employees and mitigate staffing and scheduling issues, thereby increasing productivity, employee engagement, and retention.
Leaders should use statistics in their business because it provides valuable information that can aid in decision-making, helps identify trends and patterns in data, and can be used to measure the effectiveness of different strategies and tactics.
By analyzing data and using statistical methods, leaders can gain a deeper understanding of their customers, market, and operations, which can help them make better decisions, improve performance, and drive growth.
Additionally, statistics can be used to forecast future trends and identify potential risks, allowing leaders to proactively address issues and capitalize on opportunities.
Overall, using statistics can help leaders make more informed and data-driven decisions, which can lead to increased efficiency and success in their business.