Are you searching for the best note taking apps?
Need an app that transcribes audio files instantly?
Stenography, meeting minutes, and audio transcription all have a common denominator — recording the precise words that were spoken. Many brands profess they are the best note-taking app but most never achieve this coveted feat.
Others see it as an effortless task but in reality, it's challenging because it's done manually, not to mention time-consuming.
But hey, don't' give up! We have a new hero named Otter. There are plenty of other note-taking apps out there.
Otter is a software application created by Otter.ai, which has been making waves over the years.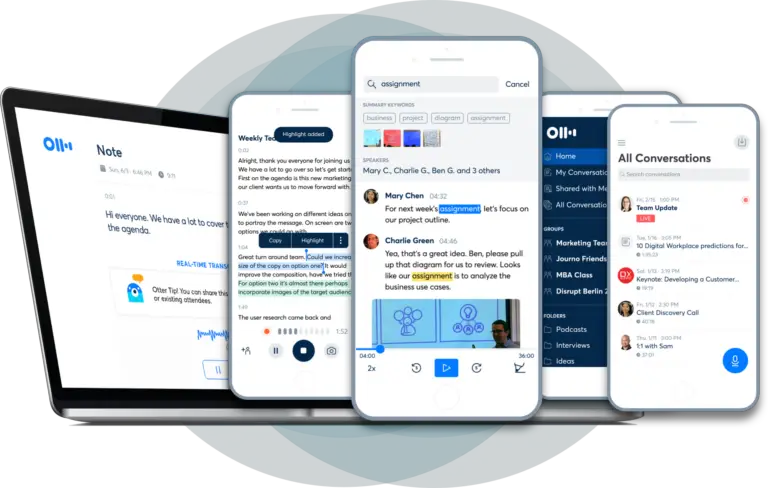 Intelligent Conversation and Communication Cloud Platform
This AI-driven program revolutionizes audio transcription by proficiently capturing voice conversations, recording them, and then allowing you to manage the transcribed words afterward.
By seamlessly integrating with major virtual meeting software like Zoom, MS Teams, & Google Meet, Otter is the face of automated note-taking.
In this article, let's learn about Otter and appreciate its role in the digital software ecosystem.
Otter's prowess and what makes it one of the best note taking apps
The two most challenging things in voice transcription are accuracy and speed. Writing down may be a simple task but if you lump it all together, these activities eat up your time and you can't focus on more analytical decisions.
Have you found your note taking app? You may have the skill to take the best notes and the best note taking app but you are also more prone to error. Otter has proven to be a solid speech-to-text engine by automating the transcription process not just swiftly but accurately. Through Otter's impeccable automatic speech recognition (ASR), it easily recognizes and transcribes words flawlessly. Its user interface is highly intuitive and user-friendly. Got no one to write down notes of your virtual meeting? No problem! Because it easily integrates with other platforms, you can let the Otter Assistant do the note-taking. During the meeting, Otter listens, analyzes then converts voice conversations into words in real-time.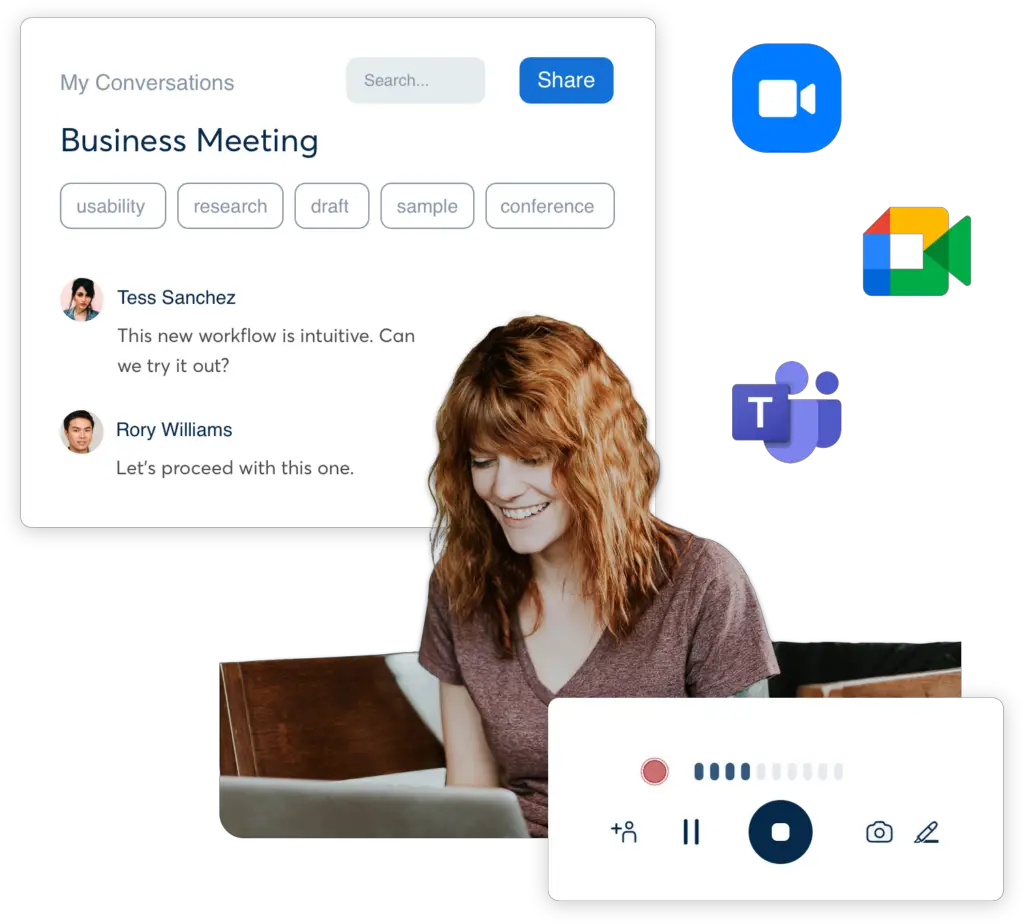 Otter AI Competitors
Just like any other product, Otter has its share of competitors.
Note taking apps like Microsoft OneNote, Evernote, Microsoft Teams, Slack, and Workplace have similar capabilities with Otter so users also use them as alternatives for note-taking management.
However, there is something unique about Otter, which makes it stand out among the other note-taking applications.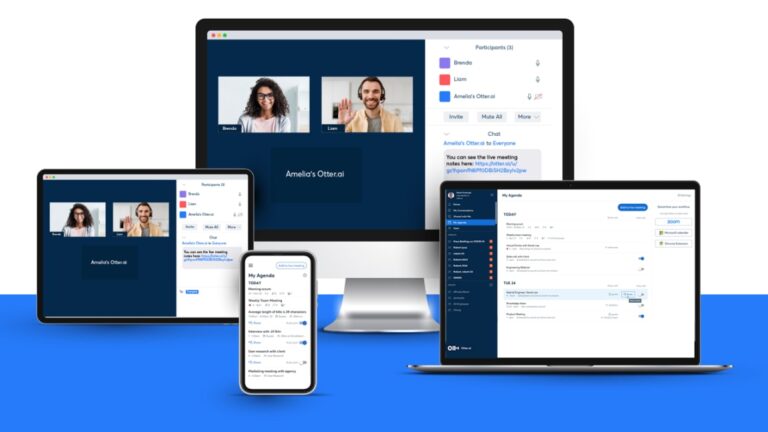 Live transcription and collaboration
Otter's transcription is amazingly fast. By clicking its Live Notes feature, it writes down all the notes you need in a breeze.Since you have a reliable note-taker, you can focus on the conversation.

If you need to emphasize an item on the notes, just highlight action items or key points by clicking on them. You can even insert pictures while collaborating.

Advanced search options
It's difficult to recall spoken words after a meeting or conversation. Talk about finding a needle in a haystack!

Good thing that Otter's Advanced Search helps you summarize keywords, speakers, phrases, folders, groups, and time range.

Transcribe and Filter
Once you filter your search according to the mentioned parameters, you can easily locate the words or phrases.
Speaker identification
Otter learns the voice of a speaker and assigns it to that person. Whenever this person speaks, it will already identify the person throughout the transcript.
A variety of export formatsAfter saving the transcript, you can export it to text formats like .txt, SRT, PDF, and Microsoft Word .docx. As an alternative, you can also export it to an mp3 file format. You can also let Otter specify the speaker name or timestamps so you will be guided by speech flow. Custom vocabularyWhen the words used are not common language (like those in Science), there's a tendency for the words not to be recognized as part of the official vocabulary roster. In Otter Pro and Otter Business, you can add special words through Custom Vocabulary. Leave the Other Note Taking App at Home
Take Otter on the go via your laptop or phone. Simply record the audio and drop it straight into the app afterwards to transcribe the audio.
Other Best Note Taking Apps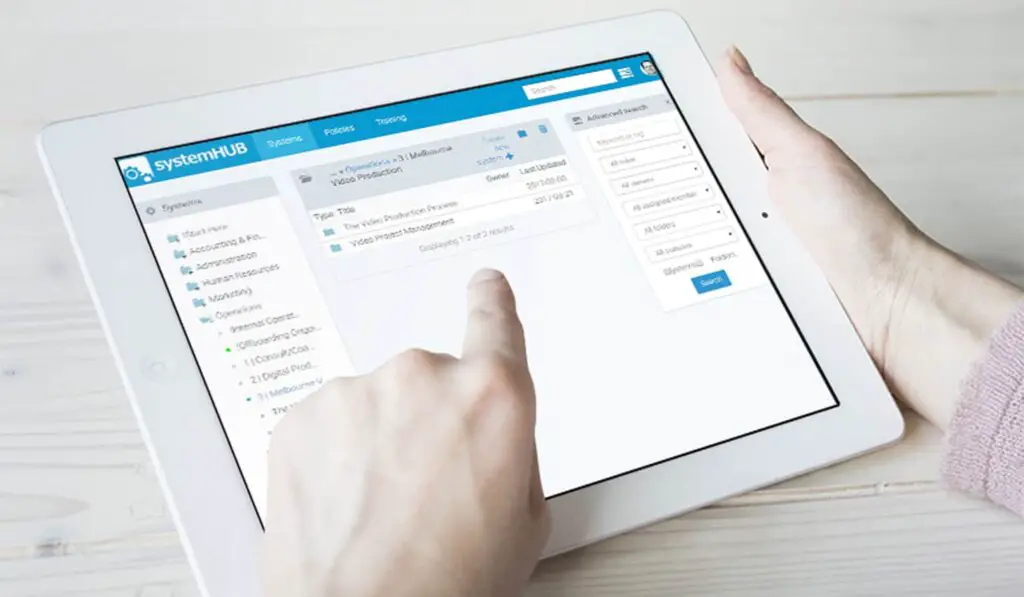 The Users of Otter
It cannot be denied that Otter users are increasing by the minute, considering that meetings today are mostly done online. This year, Otter started its integration with Google Meet, an online meeting platform that has more than 100 million users.
University Students
Otter's assistive technology effectively helps students in their note-taking activities. It doesn't only recognize the speech fast, but it also learns to recognize the identity of the one speaking.
Students have taken advantage of Otter because it helps them take down notes during lectures and research interviews. Also, they can use this to record notes during group study sessions and processing audio data.
Western Kentucky University, UCLA, and Tulane are some of the universities using it. The app can run via mobile map or browser so it's convenient for the students.
Business Workers
In business, efficiency is the key. Delays and downtimes translate to costs. By employing digital platforms like Otter and combining them with the workers' skills, it helps increase their productivity.
Otter is especially useful in business meetings. Instead of busily scribbling down notes, Otter will be the one to do it for you.
You can set scheduled meetings in the calendar and set up Otter so that it will automatically join meetings for you. At the start of the meeting, Otter's AI will join to write down notes.
With a live transcription, the meeting participants can view the transcribed audio and comment about it.
Podcasters
Podcasting is an ever-increasing form of entertainment where listeners download or access an audio file. For live podcasters who create video clips, Otter is an indispensable tool.
Aside from the video embed, podcasters utilize Otter to transcribe audio from the video, then use it to create blog content. This helps them save a good deal of time. Also, this helps to provide show notes during the podcast episodes.
Otter's Integration Power
In the world of business and corporation, it's survival of the fittest. To thrive, organizations need to capitalize on digital software platforms. Otter is the future of online meetings! The application is a classic example of efficiently managing data and information. Using it will result in lesser downtime and greater productivity. Its edge is its capability to seamlessly link with other major platforms Zoom, Microsoft Teams, WebEx, Google Hangouts, Microsoft Calendar, and Google Calendar.
Zoom
Though the application is continually evolving, you can witness its true functionality in Zoom. In this app, you and your team can take advantage of Live Notes (live collaboration) and Post-Meeting Transaction (automatic download of cloud recordings for Otter users).
If you have at least a Zoom Pro plan, you can set Otter to automatically sync and transcribe audio recordings of Zoom meetings in your Otter account. In this way, you will never have an unrecorded meeting!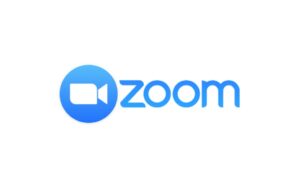 Google Meet
Similar to Zoom, Otter can also take Google Meet meetings to the next level, but you do have to utilize a Google Chrome extension for Otter.ai.
Last January 2021, Otter announced that you can transcribe your Google Meet gatherings in real-time with this extension. These transcripts are automatically saved to your Otter account so there's nothing to worry about.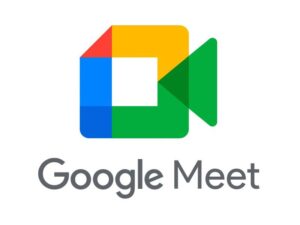 Webex
Cisco's Webex also enjoys the transcribing power of Otter but unlike Zoom and Google Meet, there is no live transcription yet. Simply record your video, download it, then import it later to Otter for its transcription.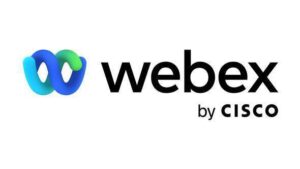 Microsoft & Google Calendars
Syncing your calendars allows you to import your contacts with Otter so can start sharing or collaborating with your friends or colleagues.
To maximize the automation experience, you can go to Otter's My Agenda settings and turn on the Auto-share notes option so that you can share notes with all calendar guests by default.

Other Platforms
Aside from the mentioned software, Otter also works well with Dropbox and the following cloud meeting services:
Skype for Business
GoToMeeting
UberConference
BlueJeans
Lifesize
Highfive
Note Taking App: Otter Pricing
Otter offers 4 plans: Basic, Pro, Business and Enterprise. Refer to the image for further details, or visit this page.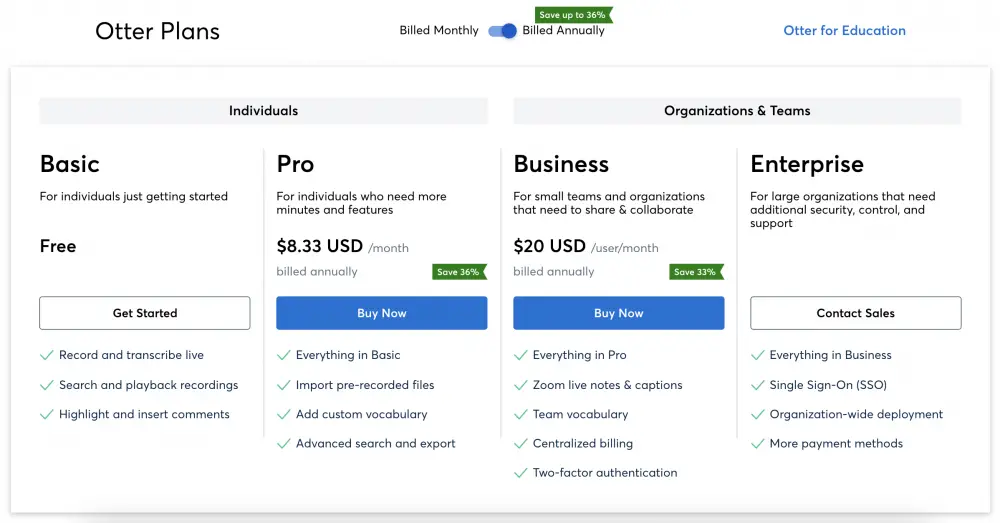 *Featured Integrations*
Google Meet is a video-communication service developed by Google. It is one of two apps that constitute the replacement for Google Hangouts, the other being Google Chat.
Google Meet belongs to the Google Workspace
Check out our Google Workspace review: https://thebusinessblocks.com/google-workspace-review/