Are you a creative soul but havent found the right brainstorming app? 
Do you keep looking for new ideas but have a habit of forgetting them? 
Or, do you have a company that lacks a platform where employees can share their ideas?
If you're looking for a brainstorming app or platform where you can collaborate or share your ideas, then Ideanote is for you.
Whether you want to note down and share your innovative ideas with others, or you want to share them with people within your own company, Ideanote can help you stay on track and measure the strength of your innovative idea.  

What Is Ideanote? 

Ideanote is a simple management tool that helps you collect ideas from individuals. This tool is helpful for companies as it allows them to save time and energy by collecting, collaborating, and managing all their ideas in one place. 
Not only this, but this tool also allows companies to get ideas from all levels of management. People from any department of any level can come up and share their ideas.  
Bring Innovation To Your Ideas  
This tool is an innovation in itself as it allows people to gather ideas and sort them out according to their own preferences. 
Once sorted, they can choose the ideas which they deem to the best. Ideanote is designed in a way that promotes the culture of innovation amongst companies and peers.   
When you're working in a business environment, keeping an eye on all the ideas that employees share or noting down something each time you come across an idea can be a hassle. 
For such circumstances, ideanote.io makes the note taking process efficient and allows all shared ideas to quickly be executed. 
Execute Your Ideas 
Since all ideas are on one platform, companies can easily sift through them, and determine all the potential opportunities in front of them. 
Check out the how to video here:
From the sharing of an idea to its processing to its execution, companies can keep an eye on the whole process. 
Crowdsource Your Ideas 
You can easily crowdsource your ideas using this simple tool as well. Ideanote allows you to quickly respond to different ideas because they are easily accessible on the site and app.
One of the key selling points of this software is availability and agility, which allow you to achieve your goals rather quickly. 
From new products to new business areas to new ideas, or just improving your ROI, you can use this tool for many different things. 
Ideanote integrations? 
Ideanote is keeping up to speed with the low or no-code space with API integrations into 100 other apps through Zapier.
Check them out here!

We love using Airtable, especially that Ideanote can integrate with it as a brainstorming app.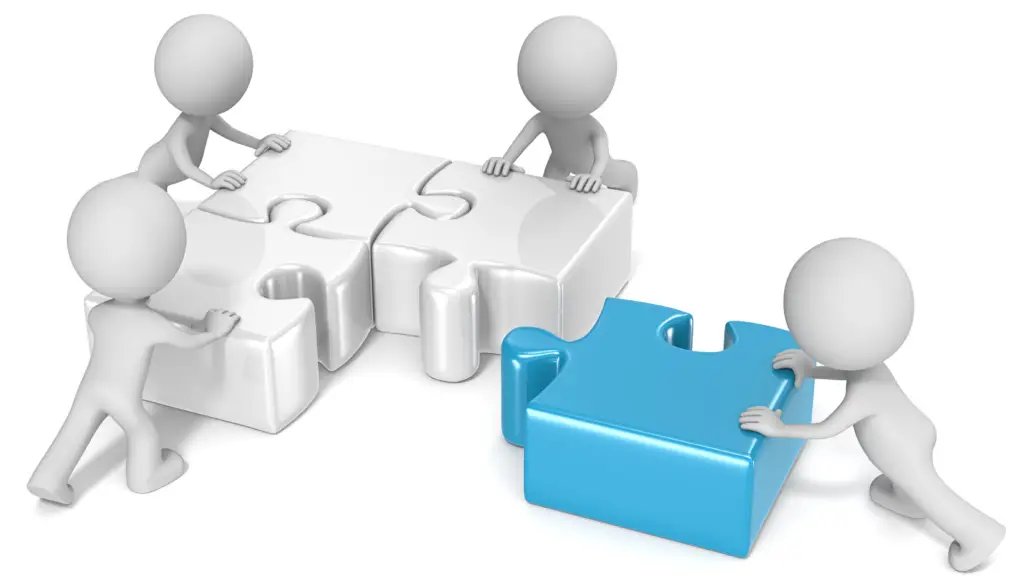 If you're not familiar with Airtable, check out our review where you can learn how to better organize important data, be it through infographics, charts, images, or text. 
Or you can also watch our video to learn more about it.
Plus, check out the cool tutorials we made where you can learn awesome processes with Airtable that you may find beneficial for you and your business. 
How Can I Use Ideanote? 
Ideanote is a very user-friendly app. It won't take you a lot of time to get used to its features and make yourself familiar with everything that it has to offer.  
– Ideanote Floating  
One of Ideanote's noteworthy features includes 'floating'. This allows you to note your ideas down without leaving the application you're using. 
You can simply slide out the Ideanote app and write down your ideas quickly.  
– Record Your Ideas  
You can also record your ideas in the form of images and audios. This feature saves you from the hassle of jotting down multiple ideas on different notes.  
– Put Labels on Your Ideas 
Ideanote.io allows you to set multiple labels on your notes and use them to organize your ideas. 
For a better experience, ideanote.io allows you to mark your notes in different colors. It also allows you to set reminders for yourself on a daily, weekly or monthly basis. 
Moreover, once your idea has been executed or discussed properly, then you can delete that note from your list. 
– Save Your Ideas 
If you want to keep your notes saved, then the option of cloud synchronization in ideanote.io will allow you to prevent any sort of data loss. 
– Share Your Ideas in your brainstorming app 
Once you have saved your ideas, you can share them via Ideanote.io's share feature as well.  
Ideanote Offers?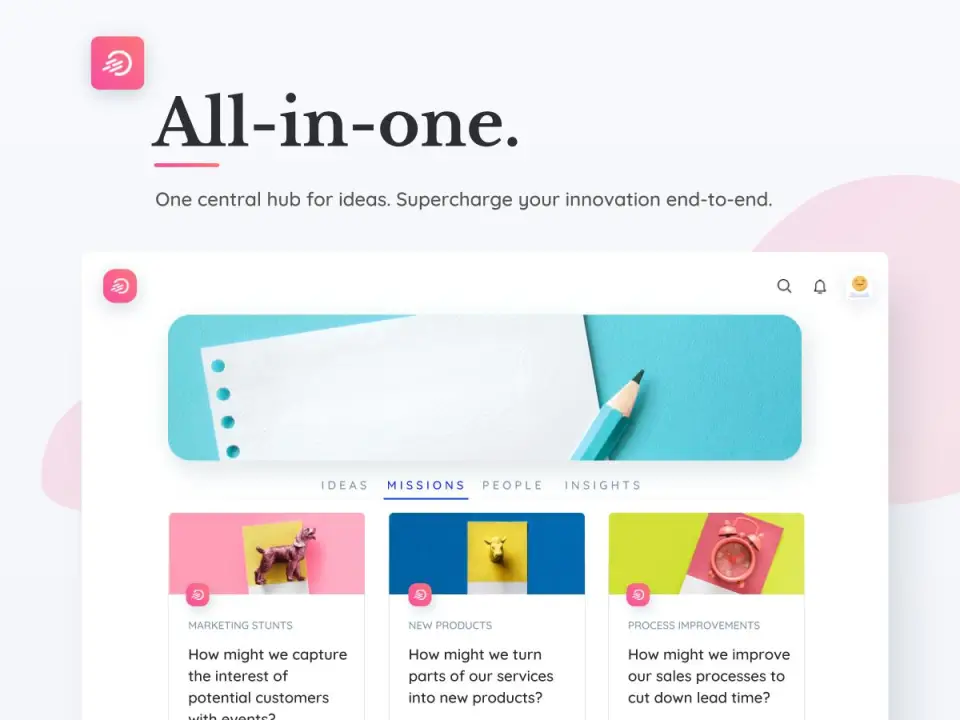 Ideanote's target audience are large enterprises, mid-size businesses, non-profit organizations, and public administrations. The app is also available in multiple languages. 
Ideanote offers the following features: 
Track All Activities 
Not only do you have the option of sharing your ideas, but you can also track all activities relevant to that idea as well. This way, you can easily keep track of all progress being made.  
1. Brainstorming App 
With Ideanote's collaboration tools, you can collaborate easily with stakeholders or colleagues.  
2. Comments 
Ideanote allows you to comment on other people's ideas as well. This makes sharing and receiving feedback easy.   
3. Poll & Voting 
Using the poll and voting feature, you can vote for ideas that you like and can create a poll for your ideas as well.  
4. Reporting & Statistics 
Statistics will show you the progress of all activities happening on your idea. 
5. Feedback Management 
Using this feature, you can look at other people's feedback on certain ideas, and their feedback can help you decide if your idea is worth executing or not. 
6. Workflow Management 
Workflow management can increase the overall productivity level of your company. You can manage all the work related to your ideas on one single app.  
Ideanote Pricing 
Ideanote offers five different plans:   
Free
Starter 
Pro
Business
Enterprise

Free – $0/month
The Free Plan gives you basic functionality for collecting ideas:
Unlimited Guests
100 Automations
2 Admins
2 Teams
Idea Collections
Idea Widget
Integrations
Starter  – $18/month
In the Starter Plan, you get seamless innovation that is specially optimized for small teams.
Unlimited Guests
100 Automations
2 Admins
2 Teams
Free +
Custom Audience
Custom Phases
Drag & Drop
Insights
Pro – $47/month  
The Pro Plan has more customization and insights.
Unlimited Guests
1000 Automations
5 Admins
5 Teams
Starter +
Single Sign-On
Custom Fields
Custom Ratings
Custom Branding
Custom Impact
Custom Filters
Custom Views
Idea Linking
Bulk Actions
Data Export
Business – $527/month  
The Business Plan gives you Scale innovation with 100+ employees.
Unlimited Guests
5000 Automations
50 Admins
50 Teams
Idea Collections
Idea Widget
Pro +
Custom Domain
Priority Support
Enterprise – $3,500/month  
The Enterprise Plan is fit for Global scale, security and governance needs.
Unlimited Guests
Unlimited Automations
Unlimited Admins
Unlimited Teams
Business +
Custom Features
99.99% Uptime
Custom SLA
Procurement
API Access
Pros & Cons for Ideanote as a Brainstorming App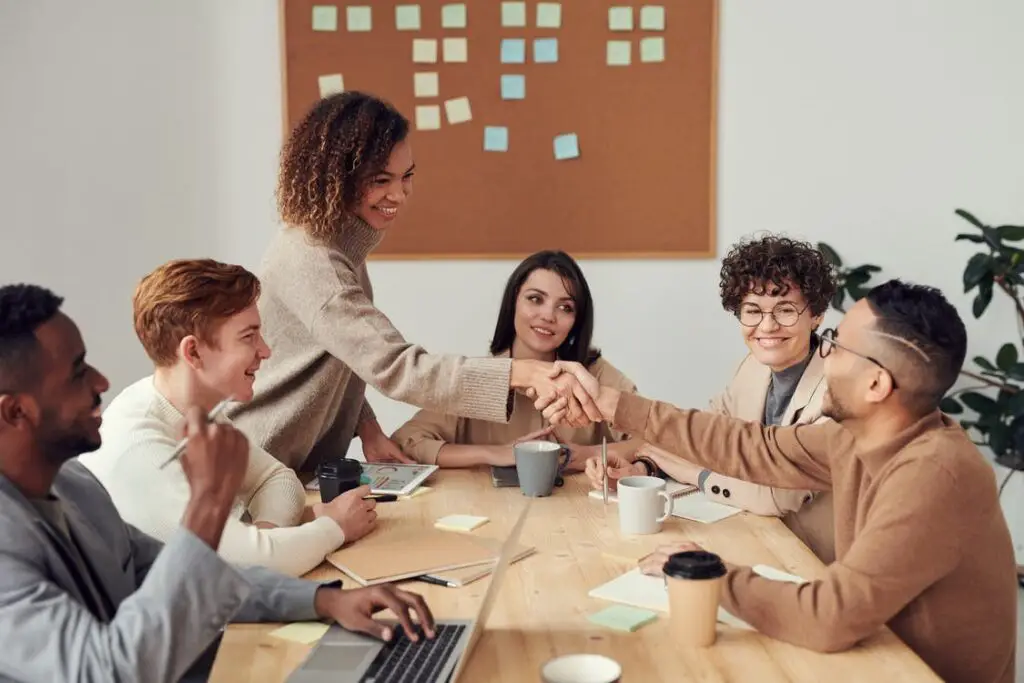 Pros 
User-friendly and modern user interface 
Useful for developing and executing your ideas 
Multi-lingual support 
Best app for crowdsourcing Ideas 
Easy to navigate  
Quick login 
Floating App 
White label workspace option 
Cons 
No notification system to know the progress indirectly. 
No option for hiding emails from irrelevant people. 
Difficult to find old ideas. 
High chances of users getting lost in the user interface. 
Difficult to edit old notes. 
Different bugs in font settings. 
No printing option to print your ideas. 
No live-chat option is available for users.  
Conclusion 

Based on the revirews, Ideanote is a fantastic app with excellent features. Most users are satisfied with its functionality. People in managerial positions, in particular, find the platform to be extremely beneficial.  
This app can be especially useful for medium-sized businesses and large enterprises because typically such organizations have immense pressure to generate new ideas. 
If you work in such an organization, you can introduce Ideanote to your peers and work together to discuss different ideas in a productive manner.  
Using this app can be advantageous because it reduces time taken to individually talk to employees about possible innovations they may have in mind. 
Instead, it allows employees to share ideas themselves and learn from one another too.   
Have you been using Ideanote? 
Tell us what you think below.
References 
https://play.google.com/store/apps/details?id=com.goyourfly.bigidea&hl=en
https://www.saasgenius.com/program/agile-project-management-software/ideanote
https://www.softwareadvice.com/idea-management/ideanote-profile/
https://www.getapp.com/collaboration-software/a/ideanote/reviews/https://youtu.be/wHil3nXotVw