A mentor plays a very important role in your life. Whether it is about career growth or education opportunities, most people owe a large part of their success to their mentors. And one way to show this is through giving mentor gifts.
A good mentor can shape your future and guide you to the right path in life. And so, mentors deserve all the respect and appreciation in the world.
If you have a special mentor in your life, it's natural to want to gift them something as a token of your love, respect, and appreciation. However, finding the right gift for your mentor isn't easy. After all, it would be best if you gifted them something that is both useful and thoughtful.
If you are planning to buy a gift for your mentor but are confused about the number of options, this article is for you. Today, we will tell you about the best gift ideas that will help you show appreciation to your mentor.
Are you looking for a special way to show appreciation for your mentor? 
Recognizing the value of mentors who can provide invaluable advice and support in times of need is important. Why not surprise them with a meaningful gift to thank them for their dedication and guidance? We've compiled 15 suggestions that are sure to make them feel appreciated. 
From coffee mugs and cards to cozy socks or personalized items like keychains – these gifts will put a smile on your mentor's face! Everyone will appreciate something here, whether they love cooking, reading, traveling, or delighting in small luxuries. Find something unique that reflects how much you care about your relationship with them. 
Reasons for Giving Your Mentor a Gift
Here are a few reasons why it can be good to say thank you, mentor with a gift:
Showing appreciation: A gift can be a tangible way to express gratitude for the mentor's guidance and support.
Strengthening the relationship: Giving a thoughtful gift can help to strengthen the mentor-mentee relationship and create a positive and memorable experience for both parties.
Saying "Thank you": A gift can be a way to thank the mentor for their time and dedication to helping the mentee grow and succeed.
Showing progress or success: A gift can be a way to show the mentor how far the mentee has come and how much the mentee has learned under the mentor's guidance.
Giving back: Giving a gift to the mentor is an opportunity to give back to someone who has helped you in your journey.
Showing recognition: Giving a gift to a mentor is a way to show recognition for their contributions to your personal and professional development.
We have plenty of gift ideas for your mentor below!
How is Giving Mentor Gifts Beneficial for Mentors?
Giving a gift to your mentor can help you show them how important they are in your life. Expressing your gratitude through a thoughtful and practical gift can improve your mentor's day and make them happy.
A mentor is always the person who boosts your morale and motivates you to take action in life. However, this doesn't mean that they don't require some motivation to continue their good work.
Receiving gifts and kind words from their mentees goes a long way in boosting a mentor's morale and motivating them to continue helping other people.
With that said, here are the top nine gifts that your mentor will love!
The Top 15 Mentor Gifts That You Can Give to Your Mentor
1. Best Boss Porcelain Coffee Mug (from Doublewhale)
Porcelain coffee mugs make great gifts for mentors. They are practical and stylish and can be personalized with a special message or design. Consider a porcelain coffee mug if you are looking for a unique and thoughtful gift for your mentor. 
2. Footrest (from IKEA)
If your mentor has a stressful job, a footrest can be an excellent gift for them. They can put it under their desk. It will help them relax throughout the day.
3. Thank You for Helping Me Grow Planter (from Newtay)
A Thank You planter is a great gift for a mentor who has helped you grow in your career. Planters are a thoughtful way to show appreciation for all your mentor has done for you, and a custom planter can be made to fit their unique style and will add a pop of color and life to your mentor's workstation.
4. Sign of a Good Leader Gandhi Quote Frame (from TSUYAWU)
A quote frame with a Thank You message is a great gift for a mentor. It shows that you appreciate their guidance and wisdom and gives them a physical reminder of your appreciation.
5. A laptop bag or sleeve (from Herschel)
In today's tech-savvy world, everyone uses a laptop. Hence, a laptop bag or sleeve will be a great gift for your mentor. Along with the laptop, it will help them carry their essential documents, books, papers, and more.
You can customize the bag with your mentor's name or favorite quote to make the gift unique.
6. Thank You Keychain (from Perleddom)
A keychain is a thoughtful and practical gift that you can give to someone who has mentored you. It is a way of saying "thank you" for all the guidance and support that they have given you. A keychain is also a practical gift that the recipient can use daily.
7. Plaque With Stand (from Afterprints)
A plaque with a stand is a nice way to show appreciation for your mentor's time and effort in helping you. It can also be a great way to show your mentor you are serious about your career and willing to work hard to achieve your goals.
8. Gloves (from Uniqlo)
Gloves are another simple but extremely thoughtful gift for your mentor. They are the perfect gifting choice for winter too. A pair of high-quality, soft cashmere gloves will make your mentor feel valued and loved.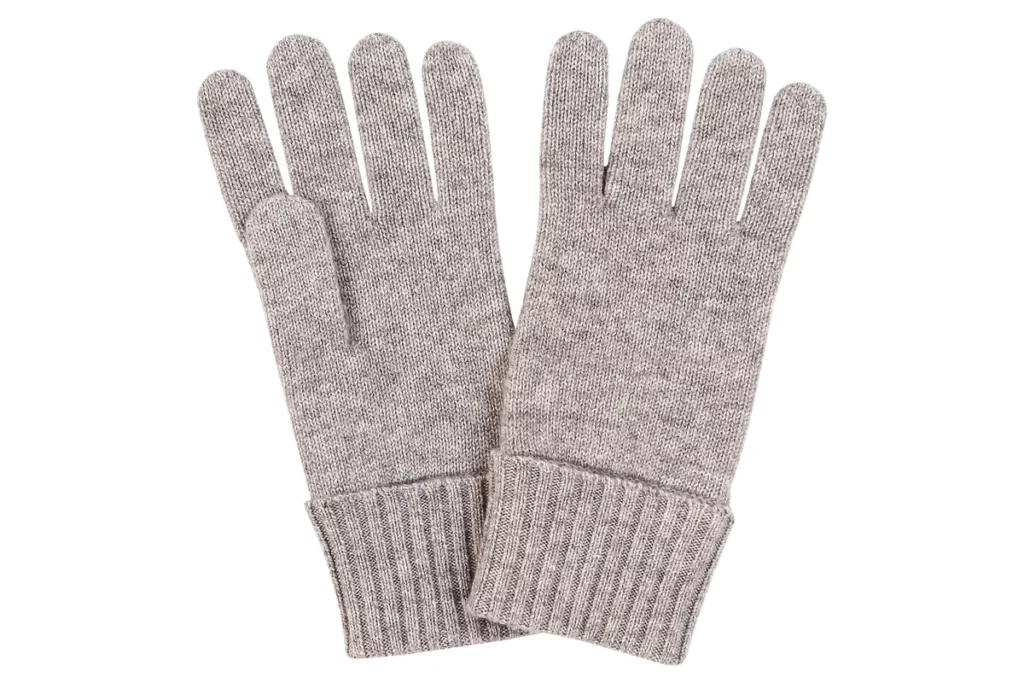 Click the image for availability!
9. A Truly Amazing Mentor is Hard To Find Travel Mug (from Mamihlap)
A travel mug is a great gift for a mentor. It's both practical and thoughtful, showing that you appreciate all the guidance and advice your mentor has given you. Plus, it's a great way to show your mentor you're serious about your career and always on the go!
10. Acrylic Office Keepsake for Boss (from Love Giftery)
An acrylic keepsake is perfect because it's durable, stylish, and can be personalized with a special message or quote. Plus, it's a gift that keeps on giving – every time your mentor looks at it, they'll be reminded of your appreciation for their guidance and support.
11. Sleeping mask (from Ostrich pillow)
If you want to gift a self-care accessory to your mentor, then a sleeping mask can be a fantastic choice. A plush sleeping mask will help your mentor have a nice and comfortable sleep, and they will surely appreciate your gesture behind the gift.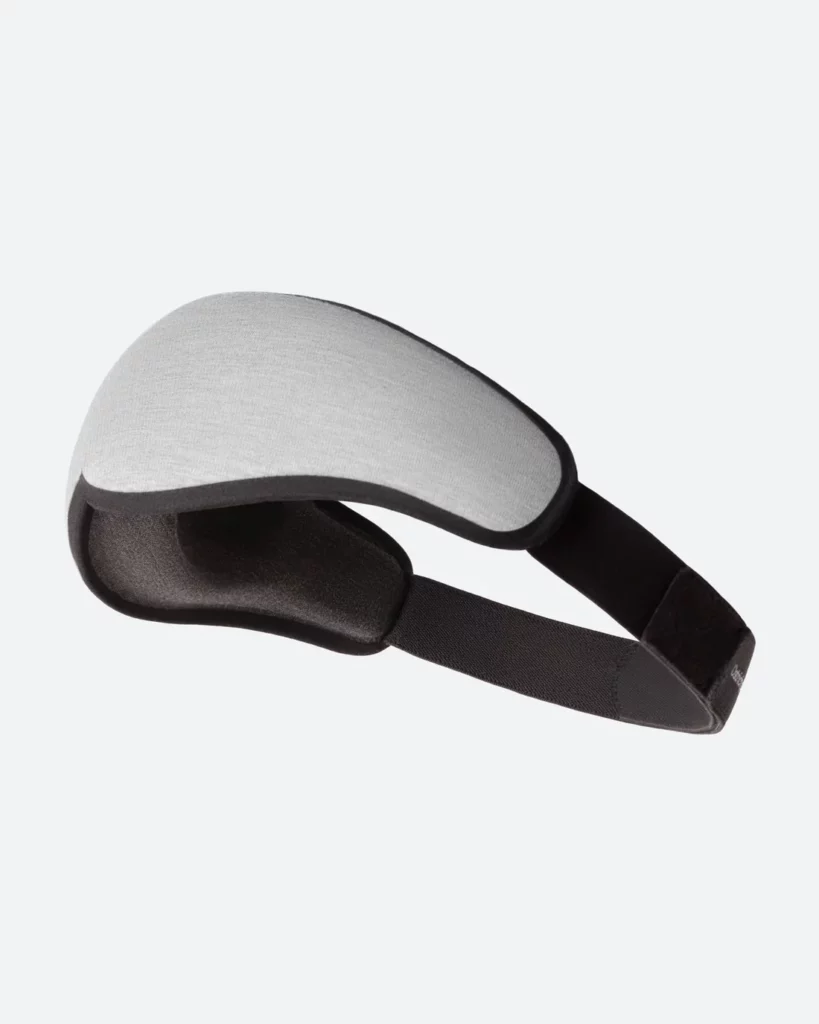 Click the image for availability!
Lady Boss Candles are the perfect way to say "thank you" to the strong, powerful woman in your life. Candles are one of the most thoughtful gifts. They look stunning, and the soothing aroma of candles also helps a person feel relaxed after a long day.
13. Thank You, Pouch (from MBMSO)
A thank you pouch is a great way to show your mentor how much you appreciate their help. It's a small but thoughtful gesture that will let them know how much you value their guidance. Plus, it's a practical gift that they can use to store their own belongings.
14. Desk lamp (from Wayfair)
When giving gifts to your mentor, you can never go wrong with desk accessories. A top-notch and stylish desk lamp is one of the most useful gifts your mentor will love.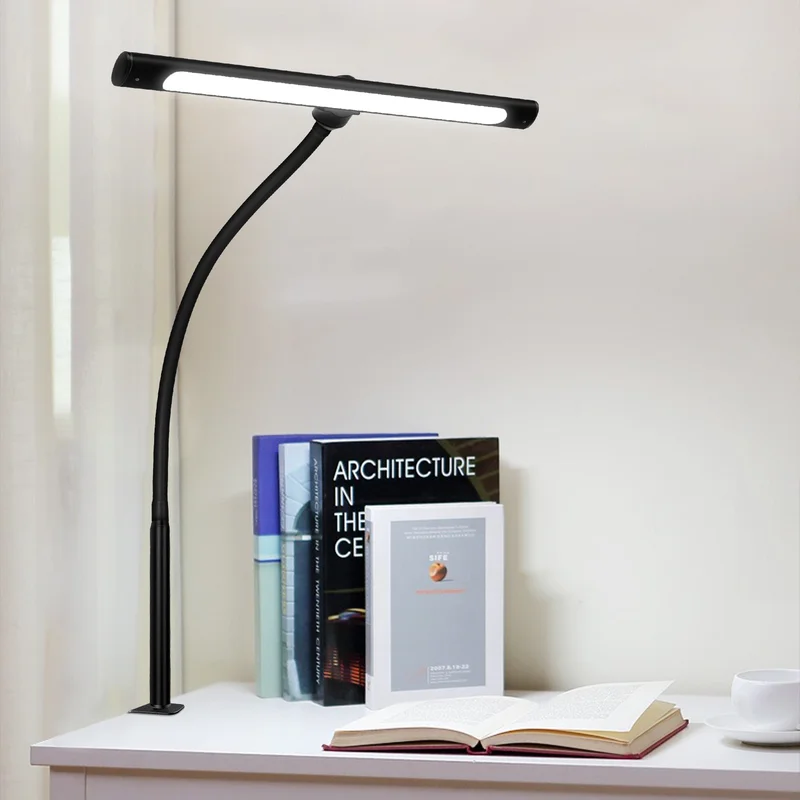 Click image for availability!
15. Journal (from Fumete)
Does your mentor love to pen down their thoughts? Do they like making notes of important events? If yes, there is no better gift for them than a journal. Even though we all have touchscreen devices with us almost all the time, nothing can beat the classic charm of a journal. A journal will enable you to quickly note important things, write your thoughts, and explore your creativity.
Swag.com allows you to decorate journals according to your liking. Check out their available journals here.
Tips for Choosing a Thank you gift for Your Mentor
These are some tips to help you decide and a few considerations when choosing a thank-you gift for your mentor.
Assessing your mentor's interests and preferences.
With your mentor's hobbies, style, habits, and interests, you can better understand what kind of gift they would appreciate. Think of practical gifts useful in everyday life or something more personal such as customized items that remind them of the mentorship relationship.
Consider a Personalized gift.
One of the best gift ideas for mentors is personalized to the person. If your mentor loves reading, consider getting them a book with an inscription or even a bookmark engraved with their name and a special message. For the tech-savvy mentor, why not get them a personalized charging station? A mentor mug with a quote or special message is also a nice option.
Choose something with longevity.
When choosing a thank-you gift for your mentor, look for something that will last longer than an average gift. A gift that can be used and remembered is more meaningful than one that will get thrown away or forgotten quickly. Consider getting them a business card holder, a journal, or even an engraved pen set to remind them of your appreciation.
Think about their needs.
When selecting a thank-you gift for your mentor, consider what items they may need shortly. Is there something that you know they have been looking for? Consider getting them something related to their profession or job, such as books or tools to make their job easier or more efficient.
Be original
Don't be afraid to think outside the box when selecting a thank-you gift for your mentor. Consider something unique and creative that reflects their personality and interests, such as a personalized painting or a gift basket filled with items specific to their hobby. A handwritten letter expressing your appreciation is also an excellent choice.
No matter what gift you decide on, express your sincere gratitude and appreciation for their guidance, support, and mentorship. A thank-you note with a heartfelt message is the perfect way to show them how much you appreciate all that they have done for you.
Frequently Asked Questions About 15 Mentor Gifts to Show Appreciation for Your Mentor
Q: What is a good thank-you gift for my mentor?
A: A personalized gift that reflects the mentor's interests and preferences is always a perfect and great choice.
Q: What should I include in a thank-you note for my mentor?
A: A thank-you note is perfect for expressing gratitude and appreciation for their guidance, support, and mentorship.
Q: How do I choose a meaningful and memorable gift for my mentor?
A: Consider a gift that will last longer than an average gift and reflects their personality and interests. Quality items such as books, journals, business card holders, personalized mugs, etc., make excellent mentor gifts.
Q: What is the best way to show appreciation for my mentor?
A: A handwritten letter expressing your sincere gratitude is a wonderful way to show appreciation.
Q: what are the great examples of the ideal gift for a mentor's desk?
A: Ideal gifts for a mentor's desk include a personalized pen set, business card holder, letter opener, personalized mug, or bookend.
Final Thoughts
To wrap things up, showing gratitude for your mentor and their continued commitment to helping you succeed is important. A mentor's gifts can be a great way to demonstrate this appreciation. Whether you recognize them with something meaningful or practical, creating creative ways to show how much they mean to you can be as rewarding for yourself as it is for your mentor. After reading through the list above, hopefully, you will have a gift idea that is perfect for thanking your special mentor. If not, don't worry!
Though giving a wonderful gift in a gift box can be incredibly thoughtful, remember that words of affirmation or an offer of service may also speak volumes. Whatever action you take should come from a place of genuine care and appreciation and will help cement an amazing relationship between you.
---
Check out these 52 Best Company Swag Ideas for 2022.
For more gift ideas for your coworkers, mentors, and people you value in your workplace, check out the following articles:
⮕ 19 Summer Gift Ideas for Employees
⮕ 22 Cheap Christmas Gifts for Coworkers
⮕ 13 Mother's Day Gift for Coworkers
⮕ 9 Valentine Treat Bag Ideas for Employees
⮕ 18 Gift Ideas for Male Coworkers
⮕ 16 Useful Gifts for Small Business Owners
⮕ 30 Cheap Thank-You Gifts for Top Achiever Employees
⮕ 40 Thanksgiving Gifts for Employees