What is a management team?
A management team is a group of individuals who lead an organization, usually in different departments to create and achieve a business's goals. This can be accomplished by assisting in various areas of a company's operations.
A management team is comprised of many parts, including the CEO, the human resources professional, the marketing director, and various levels of managers. Depending on the size of the organization, the size of the management team will vary. Some management teams are composed of only one person, while other management teams may include up to ten people. In addition, organizations can have multiple management teams, depending on which domains their focus falls within.
What does a management team do?
Create and communicate strategies
Execute plans
Ensure proper governance models and structures of the company
Risk analysis, assessment, and mitigation
Monitor external factors
Safeguard the company for the future
How can digital forms help a management team?
The use of digital forms and technology has many benefits for Management Team members and their employees. Digital forms and technology can expedite processes and offer convenience for both Management Team members and their employees. Employees may find that digital forms and technology reduce the amount of time they spend on paperwork and streamline their workflow. Digital forms and technology can also offer feedback or alerts when tasks are complete. All of these benefits are especially useful when it comes to tasks that are often repeated.
---
Digital Form Platform Reviews
To simplify data gathering, companies invest in IT to make the collection process efficient and accurate. Below are some of the software that businesses have adopted to survive in the digital ecosystem:
Microsoft Forms
Microsoft has been with us for a very long time now and they have developed this software to streamline data collection through surveys, polls, and quizzes.
Click here to view our full Microsft Forms review.
Airtable
Traditionally, we use a spreadsheet to collect and organize data. Airtable enhances the custom form process by using databases. 
Click here to view our full Airtable review.
Jotform
With more than 10 million users worldwide, Jotform specializes in creating online and digital forms through simple drag-and-drop techniques or choosing from pre-defined templates. Even with its free account, you can already do a lot of customization.
Click here to view our full Jotform review.
Formstack Forms
Used in over 112 countries, Consider FormStack as a one-stop-shop for seamlessly creating surveys and custom forms, data gathering, and eSignature collection. Why manually send information to people when you can automate that for greater efficiency?
Click here to view our full Formstack Forms review.
Survey Monkey
It's impossible to use survey tools and not hear about this brand. Founded in 1999, SurveyMonkey is considered one of the world's most popular survey tools.
Click here to view our full Survey Monkey review.
Typeform
Typeform is known for its flexibility in creating surveys and forms. What makes this software unique is that it seeks to make the collection process a comfortable and relational experience. 
Click here to view our full Typeform review.
---
You can use different platforms and apps to make digital forms for your management team. The steps will depend on the platform but have similarities no matter what you use. The advantage of using a platform rather than doing the task on your own is that you will be guided throughout the process. You will be given options for templates and a list of digital forms that can help boost your management plans.
However, if you have time and the right apps installed on your device, you can start creating digital forms even while you are offline. For this example, you will learn how to make a digital form in Word.
The process is basic but will vary depending on the version of the app you are using. You can follow the steps below in making forms that others can fill out in Word 2013 and 2016:
1. Click Options once you are in the File tab. Choose Customize Ribbon. In the Choose commands from section, choose Main Tabs. Click the checkbox of Developer and select OK.
2. You will choose a template you can use for the form. You have two options to get this done.
Option 1 – Choosing a template online: Click File and choose New. Once the Search Online Templates dialogue box opens, choose the kind of file you are making, and then hit Enter. Choose your template and click Create.
Option 2 – Using a Blank Template: In the File tab, choose New. Click to select Blank document.
3. In the Developer tab, choose Design Mode. You can now begin inserting your preferred controls.
When choosing the text control to add, always consider placing it in the area of the file where you want users to input texts. Choose the area of the file where you intend to insert your preferred text control. Choose Developer, and click the control you want to use, whether it's Rich Text Content Control or Plain Text Content Control.
The Plain Text Content Control option is suitable for form creators who want to limit users' access to the file. On the other hand, the Rich Text Content Control allows typing multiple paragraphs and formatting of texts as bold or italic.
4. You can change or set properties of content controls, including date picker, picture, and others that you plan on changing. In the Developer tab, choose Properties, and select your desired options.
5. To customize the default settings of the instructional text for the form's users, click the Developer tab and choose Design Mode. Then, pick your chosen content control to modify the instructional text's placeholder.
In the placeholder text, implement the change you prefer, and proceed with formatting in the style you want. Go back to the Developer tab, and remove the check on Design Mode. This will allow you to save the instructional text you've added.
6. Add protection to your digital form to limit the extent to which other users can manipulate or format it. In the Home tab, choose Select. Press CTRL+A. Click the Developer tab and choose Restrict Editing.
Save your work, and you are done making a digital form in Word.
Examples of Digital Forms For Your Management Team
Here are five examples of digital forms that your management team can use and benefit from:
1. Marketing campaign plan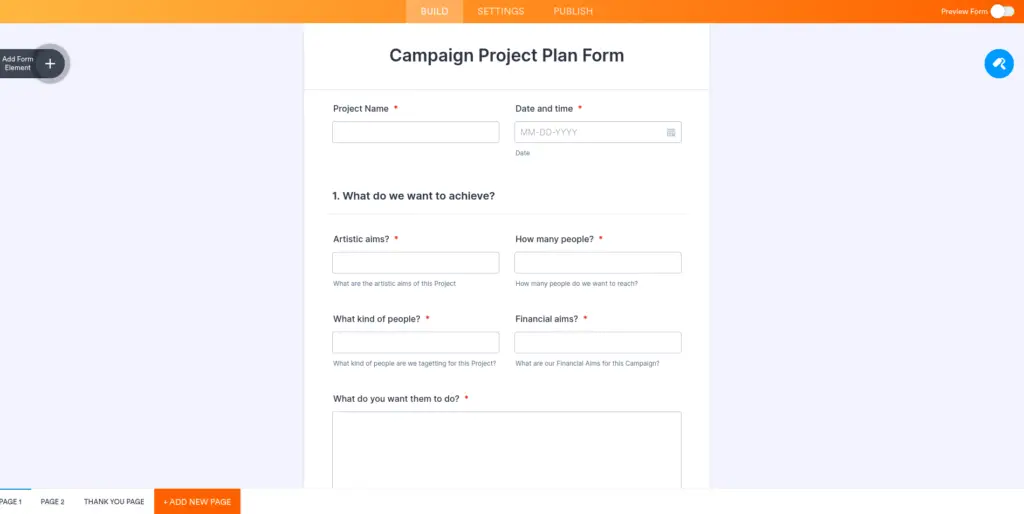 You can use various templates depending on how the management team intends to execute its marketing plan. This digital form will ensure you won't forget critical details about your schemes, such as stakeholder feedback, creative assets, deadlines, and many more. Some samples of the digital forms you can create for your marketing campaign plan include email marketing campaigns, integrated marketing campaigns, advertising campaigns, and digital marketing campaigns.
2. Product marketing launch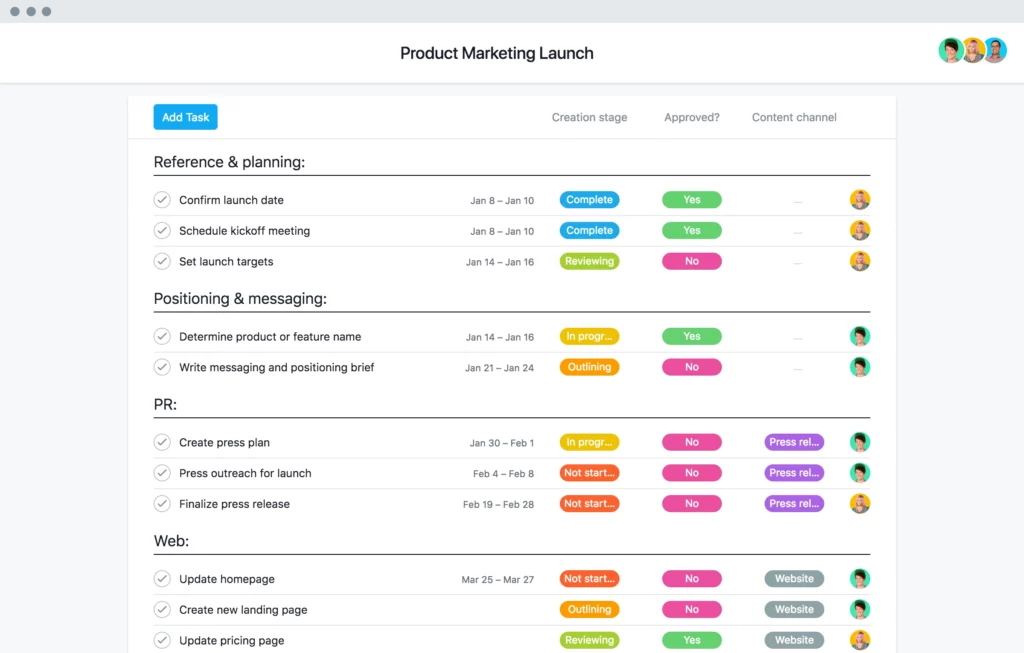 You must use digital forms that can keep your cross-functional teams connected and the launch details clear. The plans for this purpose need to have clear and precise processes, messaging, and goals. Some of the digital product marketing launch forms you can create are a marketing plan to be used before launching, a new product launch, a calendar for the launch, a timeline of the product launch, and a product launch strategy.
3. Marketing strategy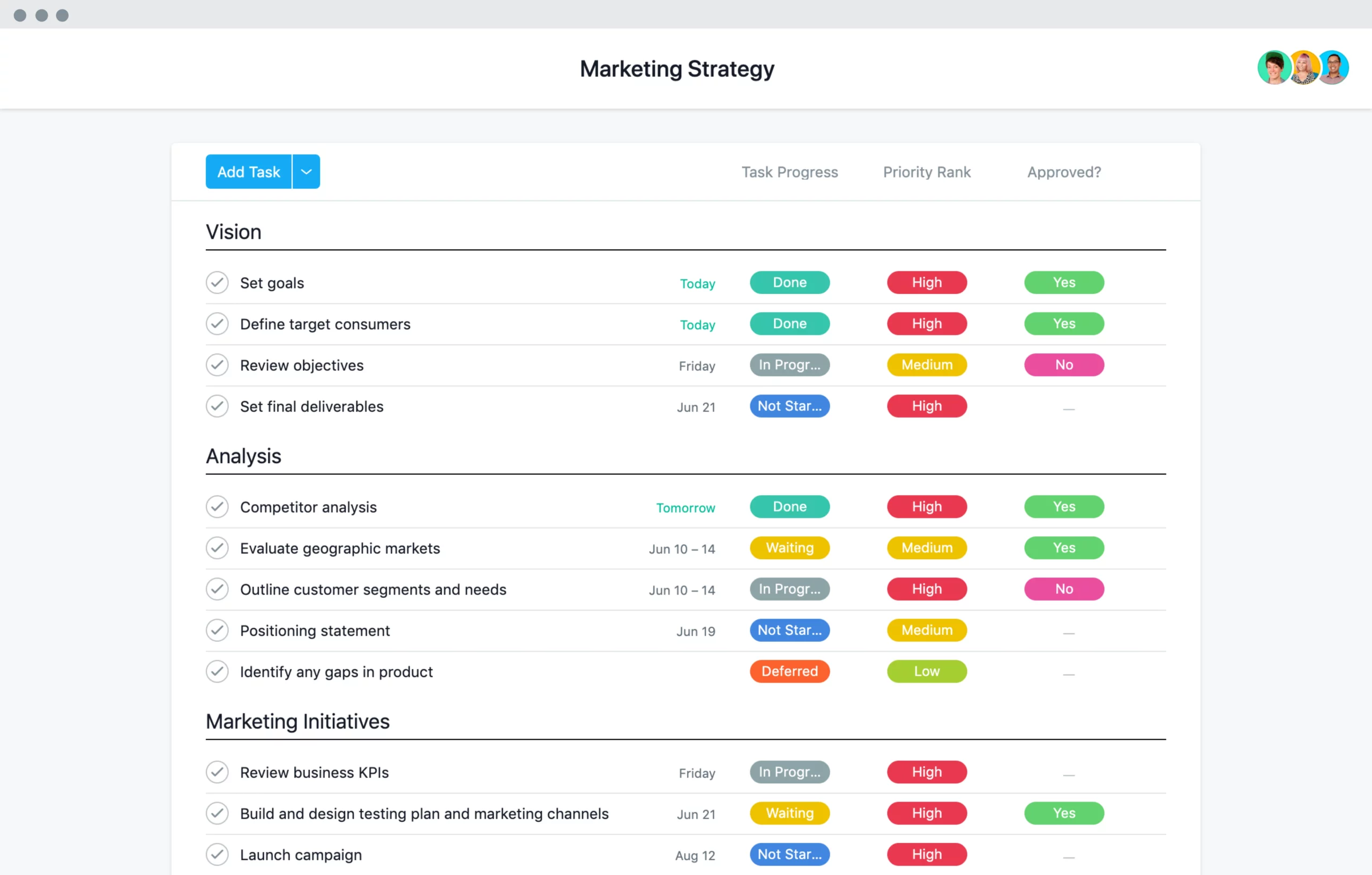 Using a professional template for your B2C or B2B marketing strategy will help in growing and scaling your business' impact. With clearly defined goals and well-implemented forms, your management team will find it easy to think of techniques, define your strategies, and plan how to execute your goals. Some of the marketing strategy digital forms you can create for your management team include content marketing strategy, social media marketing strategy, digital marketing strategy, and market strategy.
4. Editorial calendar
All your team members will find it easier to collaborate on tasks according to deadlines and schedules when they have access to the editorial calendar they can edit and modify. This will help them in tracking production so that they can submit their inputs on time. Some of the digital calendar forms you can create for your management team include calendars for social media content, marketing, content planning, video production, content strategy, blog, and content calendars.
5. Team objectives and goal planning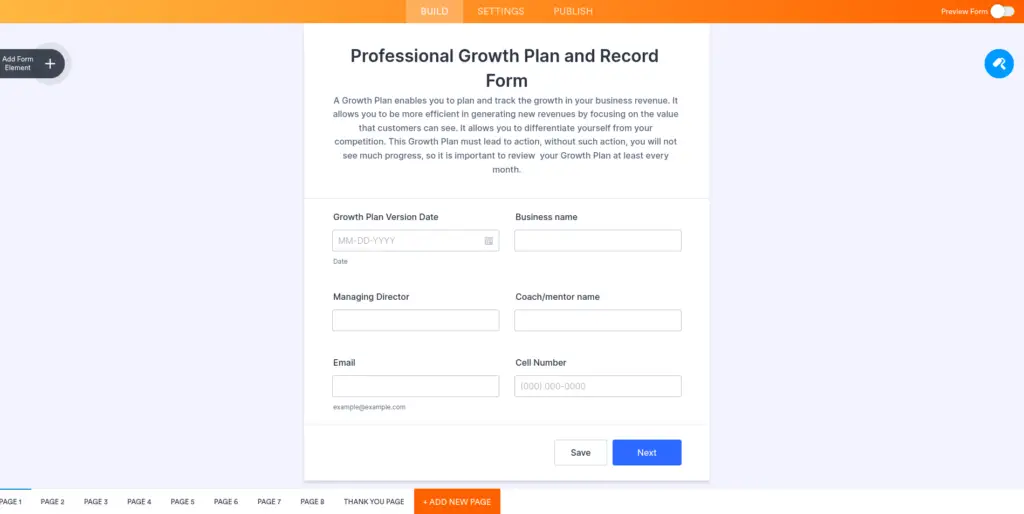 Goals are important for a management team. All its members need to help in setting the goals and making sure they are met. The forms under this category serve as a structure that the team could follow and monitor to meet their goals and other objectives.
---
More about Digital Forms:
*Top 5 Reasons to Go Paperless and Gather Data Digitally*
*How Custom Forms Can Help You*
---
Final Say
No matter what business a company is in, a constant is a need for a management team to help oversee it. Now, in order to make sure that a company is running smoothly, the management team must be doing the right things.
This is especially true in the case of small companies or new businesses. For them, it is not just enough to have the right people in the right positions, but it is also important for them to perform their duties to the best of their abilities. This is where digital forms play an important role. Digital forms allow management teams to know where their employees are wasting time, what they are doing right, and more. 
---
Got a question? Ask us here.