Microsoft Forms Can Help You Build Your Online Forms
Are you looking for the best form builder to solve your data collection dilemmas?
Learn how to create a survey in Microsoft Forms.
Forms are everywhere, from the basic information slip that guests fill up at the lobby of your office as they show up for an appointment, to the data that you gather from applicants and surveys that you send your customers.
You can create paper forms to give out but that's going to be a lot of paper waste daily! You can also create an Excel file but how are you going to collate and evaluate them all?
Microsoft Forms Pros and Cons
Microsoft Forms – Pros
Microsoft Forms – Cons
All internal staff have automated access
– Safe with no sign up/sign on for internal staff.
Offline limitations
– Purely web based and need internet connection to run.
Free
– Included in the Business License for O365.
Copying limitations
– Able to duplicate a form but it won't include all info.
Share and collaborate
– All external third parties can participate as well.
Customization limitations
– MS Forms only offers themes and color customizations.
Approval templates
– Workflow enhancements for approval for workers.
Integrations
– Less integrations compared to Jotform and Typeform.
Language support
– Choose the language based on the user's settings.
Microsoft Forms – Table – Pros and Cons
The answer: use Microsoft Forms.
What are Microsoft Forms?
What makes it the best form builder?
Originally developed to help ease the work of teachers, Microsoft Forms with its countless uses is now also being utilized in business. Released in June 2016 as part of the Office 365 Suite and was made available for personal use only last year, October 2020.
It is web-based access to all platforms – Mac, Windows, Android, iOs and works on all browsers so that everyone can access it without the need to download an additional app.
Some of its business-related functions are:
customer satisfaction surveys
polls to gauge client or employee feedback
exams for new hires and trainees
recording real-time data
Microsoft Forms is available for use and free if you are subscribed to any of the following apps:
Office 365 Education
Outlook.com
Live
Hotmail
Microsoft 365 Education, Business, Enterprise, Apps for Enterprise and US Government Community Cloud
Microsoft Forms Key Features

Business Growth
Compile all information you need to help you handle your business better. Generate customer surveys so you'll know where you can improve on your service or employee response to assess your management system reflectivity.
Receive timely feedback from your team on a certain detail with a poll and save time and effort from holding meetings after meetings for even the minor topics.
Built-in AI
With its built-in intelligence, Microsoft Forms makes your life easier by adapting to your habits, and generating creative recommendations as you progress. Depending on how you use Forms, it will suggest templates and themes, even further answer choices and queries. Forms' newest AI improvement includes an option to add an estimated response time, to help encourage form completion.
Also, more than the general analysis thru Responses, Forms' more detailed intelligence-based addition is called Insights – which is a clearer interpretation of responses per question.
Increased reach
Microsoft forms can be set to be accessible even to non-Microsoft 365 users, giving companies a broader audience and a more detailed data research.
Insights to actions
With Responses, you can take a sneak peek at the information as it is collected, even before the final poll or survey is submitted.
This gives you an idea of employee or client standpoint on a specific matter so you can decide right away wether you need to make a step or you need more data to conclude.
Remain connected
Forms can be accessed on any web browser, whether you are on your computer in the office or your phone at home and the on the go. Check your survey or poll results wherever and whenever.
New innovations underway
On a blog posted by Microsoft January of this year, author Melinda Hu talked about some of the improvements that they are about to launch on Forms within the year. Some of them include personalization like text formatting, being able to choose whom specifically you want to share your forms with, form respondents capability to print or save their responses, a new dashboard look, improved readability thru Immersive
Reader and for polls to be used across other Microsoft 365 Apps like Powerpoint Live and Team chats. One exciting innovation is Word Clouds: an intelligence-based visual representation of words and phrases used by respondents that's available to the creator thru Responses.
Microsoft Forms Pros and Cons
Pros
1. Organize office data – collect data effortlessly through all your company departments or employees. Microsoft Forms which is initially made for schools is fairly easy to use. Engage with your team even if some of them work from home, on the road, in satellite offices, or from other parts of the world.
2. Personalization – make your polls fun and engaging or set the mood for your customers as they go through your survey with themes and templates. Choose from the wide variety of impressive themes or make it more personal and upload your own set of photos as background for your forms.
3. Share and collaborate – send your form thru a link, email, or a QR code that's more convenient nowadays when people are mostly using smartphones and handheld devices other than desktops and laptops. Check findings promptly and handily and export to Excel if you need further analysis.
4. Approval templates – a recent update (April 28, 2021), Forms introduced a template that can be used repeatedly for approvals like time off and overtime requests to help enhance workflows.
5. Language support – since Forms is web-based, you can choose the language used based on the browser's settings. Compile more accurate data by delivering forms that people could easily interpret.
Cons
1. Offline limitations – Microsoft forms is purely web based and need internet connection to run. It doesn't have an offline option.
2. Copying limitations – You will be able to duplicate a form but it won't include all the details or answers enclosed in that specific form.
3. Customization limitations – compared to Google Form's ready-to-use templates, Microsoft Forms only offers themes and color customizations.
Is Microsoft Forms the best form builder?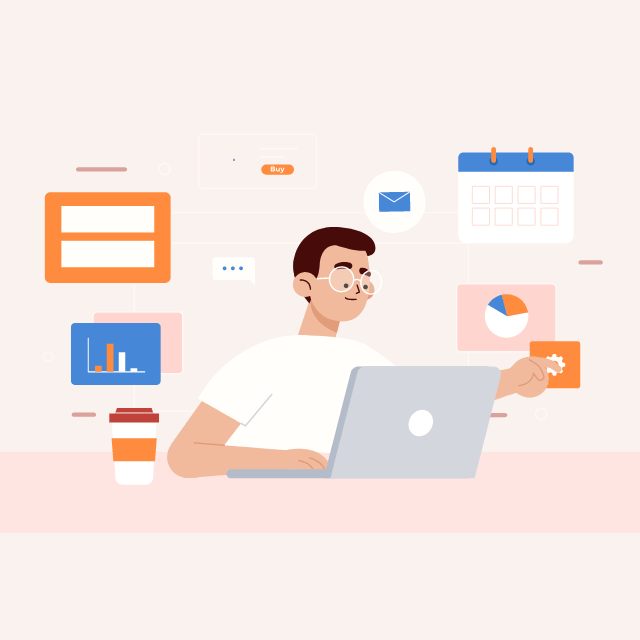 For the hands-on boss
Gauge your edge with competitors with unique surveys. Compile quizzes for new hires, evaluations for employee refresher courses, and quickly collate and tabulate trainees' progress or which part of the training they are struggling with real-time responses.
Collaborate ideas with your committee right when you need it thru polls. With accurate data at your fingertips, you can competently plan your next course of action for business growth.
For the multitasking employee
Make room for improvement as you develop new skills of using Microsoft Forms in your daily tasks. Data collection and analysis is now going to be a breeze as you continue to use Forms, its AI capability will help and guide you through.
Forms is built to be straightforward and manageable, employees already familiar with Microsoft apps will have no problem navigating through it. Showcase your new set of techniques as you impress your boss with custom forms.
Does Microsoft forms work offline?
Unfortunately, Microsoft forms is not available offline. If you want users fill out a survey or a form, then for them to submit, it does not work because because Microsoft Forms requires network or wifi for connection to the server thus to be used in browsers on desktop and mobile devices.
An alternative is to create a form in Word for users to fill out offline, however this doesn't support submitting the form as Microsoft Forms, users need to connect to network and share the form with you. Also, this doesn't have the feature to automatically generate the analysis based on users' responses as Microsoft Forms does.
Integration and MS Flow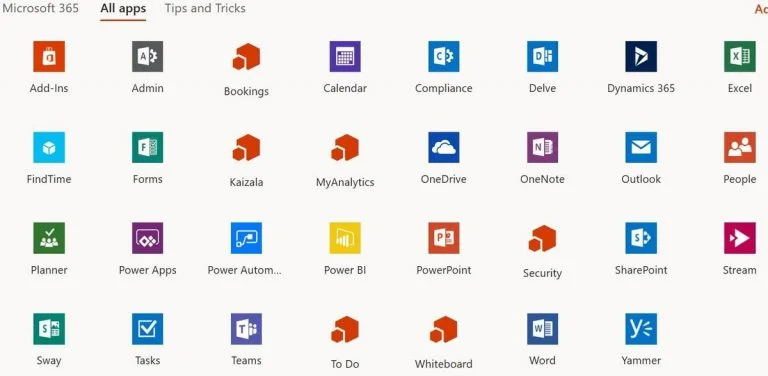 Forms is a part of the Microsoft Office 365 suite which is a set of all the essential programs and apps that you will ever need to run your business.
Integrate your work thru these different platforms to complete the task at hand.
For example, while on a video conference call on Microsoft Teams, you can send everyone a short poll for a specific topic you are discussing.
Also, Forms can be integrated with Microsoft Flow, where you can set your forms to send response notifications to your Outlook email.
Count on Us
Whether you are a fresh new company or an experienced business entity, we at The Business Blocks are here to boost your productivity by introducing new workflow techniques or make the most out of the systems you already have in place.
Talk to us today and launch a business system that's uniquely you.