Looking to create an app fast and easy? Read more to learn about Bubble.io.
It all started with a three-hour-long discussion accompanied by a cup of coffee. That's it! 
In 2012, the founder, Joshua Haas, came up with the idea of starting a project to develop a tool that non-technical users can use to build their ideas.
Along with his co-founder, Emmanuel Straschonov, they started working on this ambitious project, providing a platform that allows people to build a fully functional, data-driven web application without requiring users to write code. 
What is Bubble.io?
Bubble.io is a visual programming language and web development framework tool that provides a platform for non-tech-savvy people.
The mission of Bubble.io is simple; a go-to place for all startups and entrepreneurs who are beginning their journey of building a web application. 
With Bubble, you can build anything, such as a marketplace, a social network, or even a CRM, without setting up a traditional programming framework. Using a point-and-click editor technique, it empowers users to build and customize their applications via a user-friendly interface. 
This programming software enables users to create innovative web applications, customize databases & workflows, add page elements (photos, text, input forms, maps), and build their interfaces to develop unique apps. It is a marketplace where you can find perfect templates, plugins, and agencies to help you create robust products on Bubble.  
This application is combined with services that display a REST API, including Facebook, SQL, analytics, and payment applications. It allows users to invest their time in their application's functionality and design that will look appealing on tablets and mobile. 
Bubble fits all business types, including small to medium to large enterprises. It is available on Windows, Mac, and Web-based. 
To help you make the best decisions that benefit your business, Bubble.io provides alternative comparisons with similar products like Internal, Universe, Palabra, and many more.
Visit their blog section and scheme through different reviews. 
How To Use Bubble To Build An Application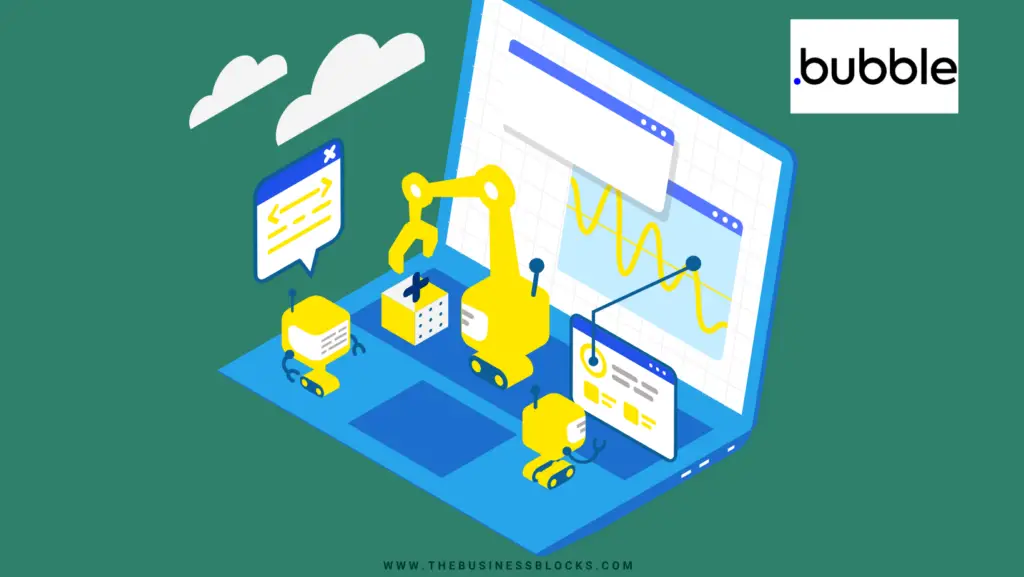 As you start with your new Bubble.io application, the assistant will guide you through some common setup functions. Building an application on Bubble, it takes a few steps to do so: 
Navigate to my applications and click a new app. Type in a unique name and fill out all information in the predefined template. 
If needed, change the primary language for your application browse through the currently supported languages, or request to add more. 
Upload your icon immediately, or get back to it whenever you want. 
Install plugins from Bubble's plugin ecosystem to extend the functionality of your application. 
If your app connects to any external APIs, Bubble's API Connector is there to help. Install it as a plugin from the screen, and that's it; your bubble application is set and ready to go! 
Bubble.io is an easy-to-use tool that provides its academy and learning resources, such as video tutorials and manual guides, to get you started. 
Overview of Bubble Features 
The bubble application provides users a no-code platform for code-free design, development, and hosting. 
Develop – You can build interactive, multi-user applications and additional tools for your desktop & mobile web browsers. 
Automated actions 
Data storage 
Export and manage data 
Fully functional and customizable 
Infinitely extensible 
Powerful logic 
Private data 
Ready-made user management system 
Real-time updates 
Sophisticated Search Engine
Design – With your choice of layouts and designs, create dynamic content that is visually appealing to your clients and investors. 
App-wide styles 
Conditional control 
Custom domains 
Drag and drop editor 
Dynamic content 
Internationalization made easy 
Plugins 
Responsive design 
Visual Flair 
Host – With Bubble, you will experience proper server maintenance, secure infrastructure, and hassle-free operations. 
Always secure 
Automatic backups 
Built-in analytics 
Go global 
Multi-factor authentication 
Real-time logging 
Scale with ease 
Simple deployment and hosting 
Version control 
Workflow-based programming 
Grow – Using different Bubble features like email and SEO that integrate with existing tools can help you create an engaging customer base and make better decisions to expand your business. 
Activity tracking integrations 
Email 
Payment Integrations 
SEO 
Collaborate – Bubble allows you to share your workload, add collaborators, and empower them to make changes and provide feedback. 
Add up to 40 collaborators. 
Annotations 
Private app development 
Real-time editor updates 
Bubble's Cost and Pricing 
Bubble.io has four different pricing plans that are billed monthly or annually. 

1. Free 
This is the first free plan offered by Bubble. It includes: 
All core platform features that are required to create and host a fully functional web app  
Bubble branding 
Community support 
Editor-only password protection 
2 GB storage 
Basic custom domain and SSL 
2. Personal Plan 
The personal plan charges $25/month if billed annually and $29/month if billed monthly. It includes: 
Everything from the free plan 
Custom domain & SSL 
White labeling 
Import/export as CSV 
Email support 
Real-time analytics 
Basic server capacity 
Editor & live site password protection 
10 GB file storage 
3. Professional Plan 
The Professional plan is charged $115/ month (annually) and $129/month (monthly). It includes:  
Everything from personal plan 
3 reserved units of server capacity 
Up to 7 units' ability to add capacity 
2 multiple device versions 
2 application editors 
20 GB file storage capacity 
4. Production Plan 
Production is the final plan which is $475/month if billed annually and $529/month if billed monthly. It includes: 
10 reserved units of server capacity 
Up to 30 units' ability to add capacity 
20 multiple-device versions 
15 application editors 
2-factor authentication 
Backup & restore lasts for 365 days 
50 GB file storage capacity 
Priority email support 
Apart from its set pricing plans, Bubble.io offers dedicated solutions to its enterprise clients with special requirements to run Bubble on a cluster in the AWS region as per choice.  
It offers an agency subscription to users who build sites and apps for their clients. Charged annually or monthly, according to your preference, you can unlock and use paid features while developing your applications with an agency subscription. 
Bubble offers discounts and special offers for students & non-profit organizations as well. You must contact them through their 'Contact Us' section and avail of your plans.  
Pros & Cons 
Pros 
Ability to connect to different APIs & plugins 
Favorable for people with non-programming background 
Flexible and powerful design tools 
High-speed query processing 
User-friendly no-code application 
Cons 
Improvement of reliability 
Performance is limited 
Slow data processing speed 
Final Words – Is Bubble A Reliable App Builder?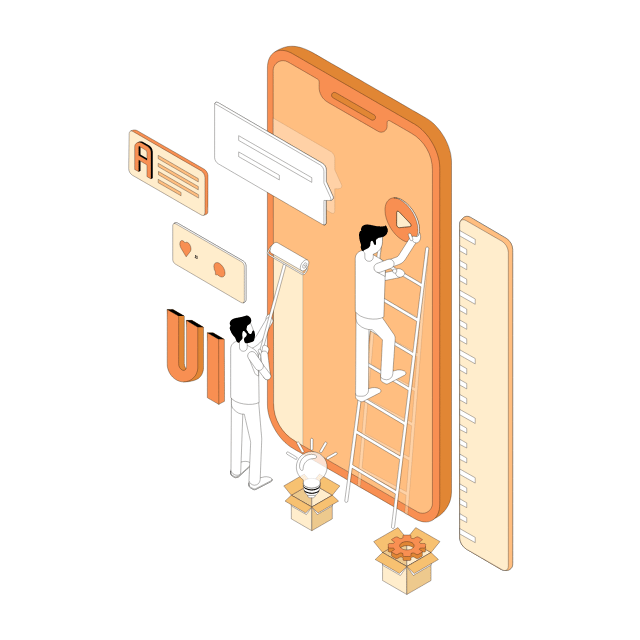 It doesn't matter what business type you own. What matters is how efficiently you can manage things to keep a secure and smooth workflow within your businesses. 
The Bubble is a great online visual editor that allows you to create web applications per your choices. Surprisingly, you don't require any particular programming background or coding skills to use Bubble.
It suits everyone, regardless of whether they know how to code.  
It saves time by getting everything needed to develop a web application in one place. Novice users can go through the guides and get their hands on Bubble.
In contrast, expert users can utilize their knowledge and expand possibilities through various Bubble expert features. 
Without any delays, grab your free trial with Bubble and see it fits your needs. 
---
*Featured Integrations*
What is Airtable?
Airtable is a cloud collaboration service founded in 2012 by Howie Liu, Andrew Ofstad, and Emmet Nicholas. The platform aims to help people store and track data, create graphs, and keep records of important information with the help of digital spreadsheets.
Check out our article here – Airtable Collaboration, Flexibility, Freedom
What is Zapier?
Zapier is a task automation platform, meaning that it allows users to integrate the different web applications they use. The team is based in California but has a global reach and employees based in the United States and 23 other countries.
Zapier has over 2000 applications for you to choose from and works with all your favorite websites, including Facebook, Gmail, and YouTube, to allow for a hassle-free user experience.  
Check out our article here – Zapier Say Goodbye To Repetitive Tasks.
---