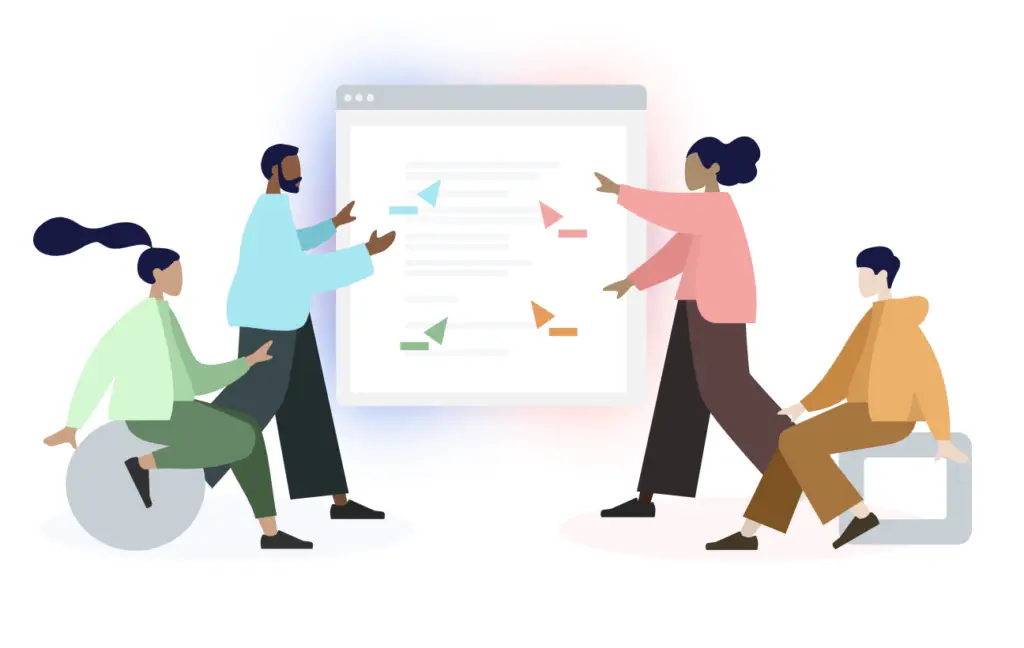 Working remotely is here to stay. Set up your virtual o
Virtual office software allows anyone to have a more flexible work schedule and be able to work from anywhere on their terms.
Have you heard about Tandem? Chat?
We think it is one of the best virtual office platforms. You can work when you want and where you want; this means more productivity and less wasted time commuting.
Although this work setup allows for more flexibility and productivity, it has challenges.
For one, it isn't easy to connect with your coworkers when working remotely.
This can sometimes leave workers feeling isolated from the people they work with.
Another challenge is to keep up with your tasks considering that you will have little to no supervision by your boss.
Fortunately, there are ways to overcome these challenges, one of which is through Tandem. Chat.
What is Tandem. Chat?
Tandem is a virtual office software platform with real-time productivity and work team collaboration.
Tandem consolidates cloud technology and collaboration spaces into one seamless workspace that allows easy communication from any location.
Like a real-life office, Tandem simulates the feeling of working together in person by letting you work with your colleagues while actually seeing them and talking to them virtually.  
What is Tandem For? Virtual Office Software
For Conversations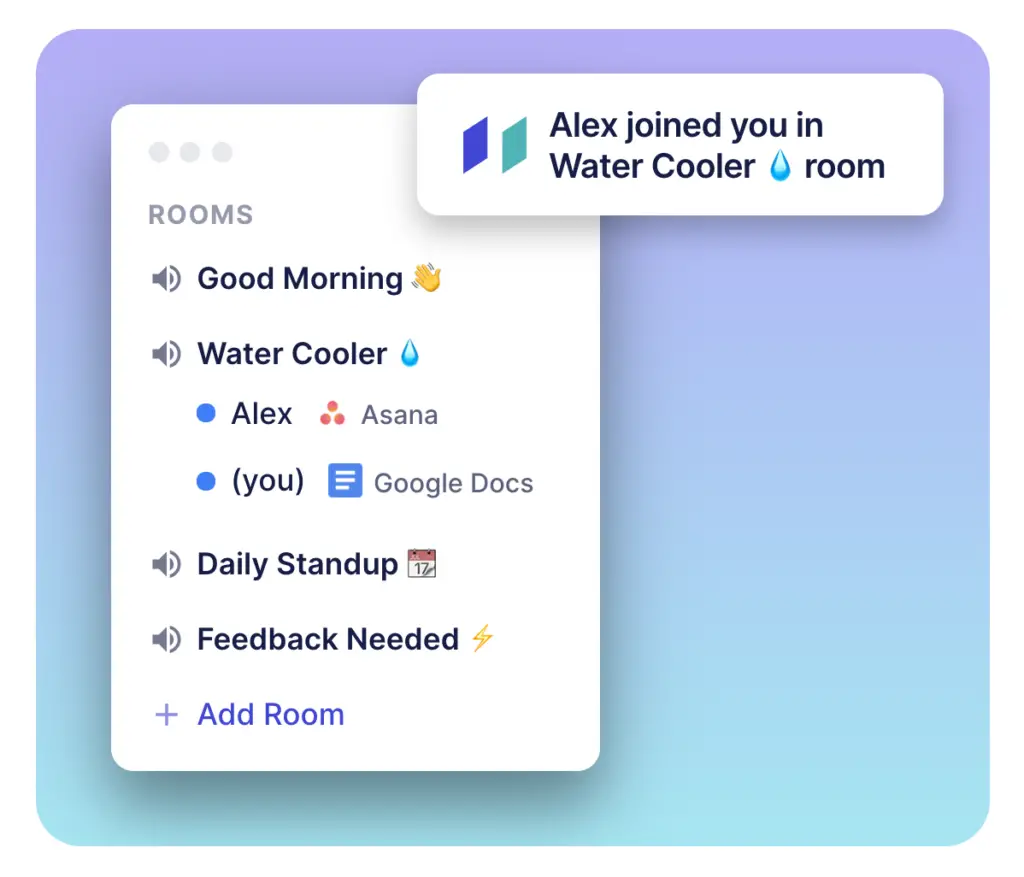 Tandem. Chat is a great way to spontaneously converse with coworkers and feel more connected with your remote team.
It's a great way to brainstorm with coworkers and even offers the same conference room experience as you would have with a physical office.
For Collaborations
Tandem is such a powerful collaboration tool. It has features like screen sharing, so you can share your screen, cursor, and any application you want with someone else.
By allowing Tandem to access certain work apps, you can jump directly to the app your coworkers use to collaborate on the same project, making collaborative work convenient and fun.
In addition, Tandem allows you to get on calls with people as quickly as possible to connect with your team instantly with just a few clicks.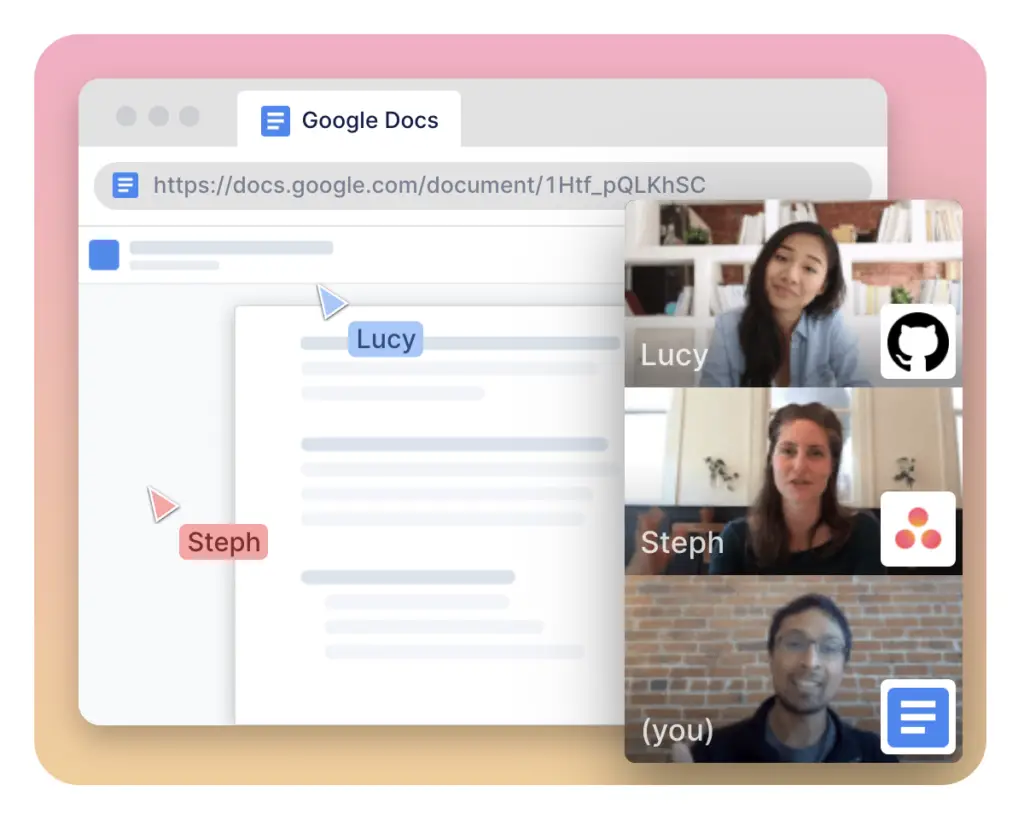 For Motivation
Tandem lets you know what your coworkers are doing. No matter what app you're using, if you see others using it alongside you, you can feel more motivated to keep working.
This will make your team more productive and allow for a more cohesive work environment.
Other Features:
Integrations

Tandem lets you integrate over 120 other platforms, such as Google Docs, Asana, Github, Notion, Zapier, Trello, and more.
So there's no need to worry about whether or not it can fit into your current workflow.
---
Some apps you can integrate with include Asana and Trello; you can check out the TBB reviews below:
Asana – https://thebusinessblocks.com/systemize/asana/
Trello – https://thebusinessblocks.com/socialize/trello/
Zapier – https://thebusinessblocks.com/workflow-automation/zapier/
---
Cross-platform

Tandem works on all major operating systems, be it Mac, Windows, or Linux, so you won't have any compatibility issues.
Pricing for your virtual office software
– Tandem Is not only easy to integrate with, but they offer a 14-day Trial which doesn't require credit.
– After your successful trial, the charges are USD 10 per user per month compared to the other platforms.
Pros & Cons
Pros
Intuitive and beautifully designed UI
Easy to use
Instant video or audio chat
Screen sharing
Co-working feature
120+ Integrations
Group and 1on1 calls
Cons
Pricing is calculated per user
No support for emerging platforms yet
Summary
If you're working remotely, Tandem is the perfect tool and software to help you feel like you're at the office.
Tandem has a great virtual office feel that promotes spontaneous discussions and collaboration.
It's a great way to regain the benefits of co-working that you lose when you go fully remote.
Working remotely can sometimes be isolating, but Tandem makes it easy to converse with your remote team, even if you can't be in the same room.
Now your team can work together in person, just like the good old days. You can see, talk, and collaborate with your remote team in one click.
No wonder known companies like Dropbox, Airbnb, Notion, and many more have adapted to their work-from-home setup with Tandem.
References:
https://aloa.co/blog/tandem-review-how-to-re-create-that-in-person-feel-for-remote-teams
https://www.producthunt.com/posts/tandem-1d3ba275-7ccf-4074-bff0-d1ad006ba53b/reviews