Workforce management software is a broad term that is used to describe the various types of software and solutions used by organizations to manage their workforce effectively. Workforce management software features include:
Recruiting, hiring, and creation of a roster of employees,
Creation and management of schedules, shifts,
Tracking of work hours, and;
Verification of work on remote workers or on the field.
This type of software is often incorporated into the payroll system, accounting system, and other software solutions for the management of employees. 
A company's workforce management solution should be able to support the following requirements or features:
Time tracking
Time tracking is the method of recording how much time a person spends on a specific task or in a specific project. With workforce management systems, this can be done digitally.
Time tracking is a common tool in the office to help an organization understand how its employees spend their time, and to increase productivity. 
It can also help individuals to manage their time better and identify areas that need improvement.
Time-Off Management
Time off management refers to the monitoring and management of the time employees have taken off from their work. This may include vacation time, medical leave, sick leave, and other types of time away from the workplace.
Just like digital timekeeping, this can also be done digitally and automatically through workforce management software. 
The goal of a time-off management system is to assist organizations in ensuring that employees are given enough time to recharge and rest while ensuring that the workplace is adequately covered for the work to be completed.
By tracking and coordinating the time off from work, the organization can also prevent situations in which employees are underpaid or burnt out
Labor forecasting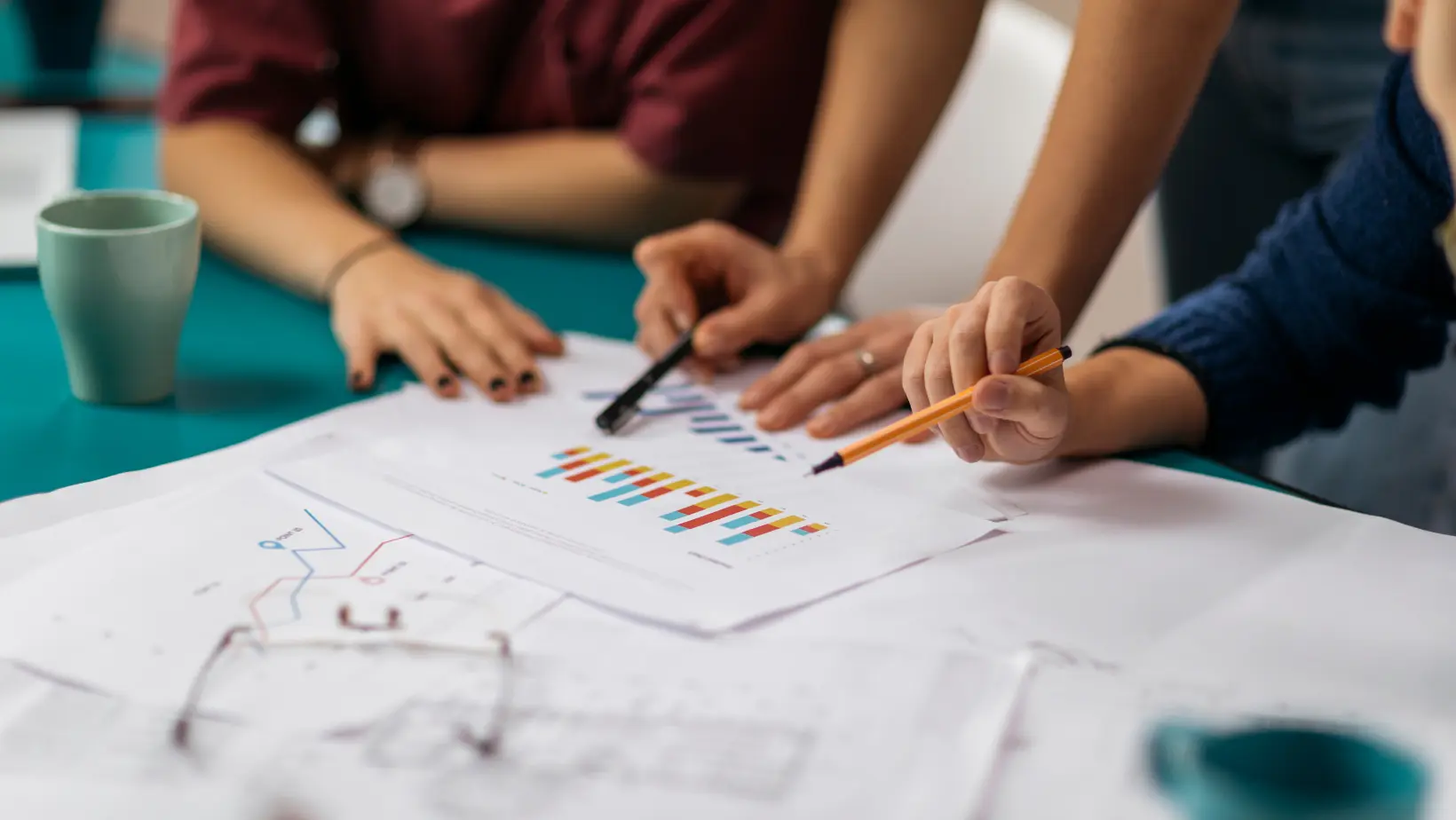 Labor forecasting refers to the process of predicting how much work an organization needs to be able to provide. This includes estimating the number of employees that will be needed to meet future demands, tasks, and projects in the pipeline, as well as identifying the skills and work experience that those employees will need to have. 
Forecasting of labor is often based on a combination of analysis of data and expert judgment; the result of this estimation can be applied to a wide range of decision areas including the selection of employees, identification of needed training, and setting of budgets. 
When the labor needs of the organization are accurately planned, the company can ensure that the proper skillset and the correct number of employees will be allocated and assigned to meet the goals and milestones of the organization.
Scheduling
Staff scheduling is a process of preparing and properly allocating the work of employees in an organization.  This may include the setting and identification of the time of the work, the list of tasks, and the allocation of responsibilities in order to address the needs of the organization.
Staff scheduling can be done using workforce management software; by using such tools, managers can be quicker in creating schedules and managing work. 
The goal of a staff scheduling program is to guarantee that the company has the correct people at the correct time and place, taking into consideration important resourcing factors such as the availability of employees and their individual preferences.
By properly scheduling staff, organizations can improve productivity and reduce the potential for errors and conflicts.
Overtime management
Overtime management is a process of determining and managing overtime work that an employee incurs.  This may include the monitoring of the total count of hours that employees serve in a week, as well as the amount earned from overtime pay.
Overtime management can be performed using workforce management tools, helping businesses keep track of employee hours and ensure that employees are paid accurately and on time. These utilities also help companies comply with labor laws and regulations, while also avoiding overwork and burnout among employees.
By properly managing overtime hours and costs, the organization can increase productivity and reduce the cost of labor, and the workplace environment can remain healthy and balanced.
Analytics
Real-time data through platforms and tools can provide management with instant and accessible means to monitor, manage, and apply necessary changes to staffing. Data and other integrated reporting analytics can be utilized to provide and monitor a variety of key indicators with the help of trend analysis functionality. 
Regulatory compliance
Regulatory compliance is defined as the process by which an organization is required to comply with all relevant laws, policies, legislation, and regulations applicable to its activities.  This includes compliance with industry-specific regulations and broader requirements, such as employment, safety, and employee data protection. 
Regulatory compliance is a key part of the successful operation of a responsible business; failure in compliance could lead to penalties, legal action, and damage to a company's reputation. 
Organizations can ensure compliance by keeping up with and being aware of the relevant laws, regulations, internal procedures, and policies. 
Workforce management tools can be utilized, in addition to the use of HRMS systems, to ensure a company's compliance.
What are the top functions that make workforce management software effective?
Workforce management software solutions can automate many of the necessary functions that staff and HR personnel perform such as forecasting workload volumes, designing work, and staff schedules, allocating and assign resources, and administering all aspects of running and managing a business. 
They come with a set of utilities, tools, and functions that can be used to elevate workforce productivity through strategic employee allocation.  
According to payroll service provider ADP, workforce management software can be defined as "a suite of tools that helps ensure employees are in the right place, at the right time for maximum productivity."
Some of the most important and core features of the management system of the workforce may include the following:
Optimized time and attendance tracking: 
Employee time tracking refers to the recording and monitoring of the time that an individual employee spends on a specific task or project.  Time tracking and attendance management are used to monitor the employees' productive time. 
Employee time tracking helps organizations understand the way employees spend their time identify areas of inefficiency or inefficiency, and increase overall productivity.  It can also help employees better manage time and prioritize their tasks. 
By accurately tracking the time spent by employees, organizations gain valuable insight into the workforce and can make better decisions about the allocation of resources and the improvement of performance in the future.  This is essential for companies that monitor timesheets and projects budgets.  
Time off workforce management: 
Leave and absence management, also known as time-out management, involves the management of time-out requests – such as vacations, sick days, vacations, emergencies, and parental absences – in accordance with a set of rules, policies, and guidelines specific to the business you operate. 
These planned and unplanned leaves factor into the schedules of day-to-day operations and project plans.  Workforce management software considers all of these facets in order to provide managers and HR personnel with accurate resource capacity information.
Workforce management software uses statistics and organization data especially with regards to performance management and benchmark data in order to estimate and forecast the resource needs of the business at any given time.
With this data, an organization will be able to schedule and determine the needed resources for allocation.  Many systems allow the managers to explore variable factors, and to create different provisions for the strategic planning process. 
Schedule monitoring is possible in real-time to respond to changing resource needs. With the ability to track resources precisely, businesses may avoid under-staffing and overstaffing, thus helping them avoid risks of customer displeasure, additional costs, economic losses, and negative effects on the businesses' reputation.
After labor forecasting, employee scheduling is the actual implementation of resource plans in order to address business and project needs.  Employee scheduling refers to the process of arranging the work of the company in order for it to be best able to carry out its daily operations.
Workforce management software can be utilized to ensure that the organization will not violate any rules, policies and laws.  Compliance with all regulatory bodies helps businesses from incurring penalties and sanctions. 
In addition to these basic features, many workforce management systems also provide additional functions such as reporting and analytics, integration with new workforce management systems, and support for mobile access.
These features can assist organizations in gaining valuable insight into their employees and in making informed decisions on how they can manage and optimize their staff.
What evaluation criteria should be utilized in selecting workforce management software?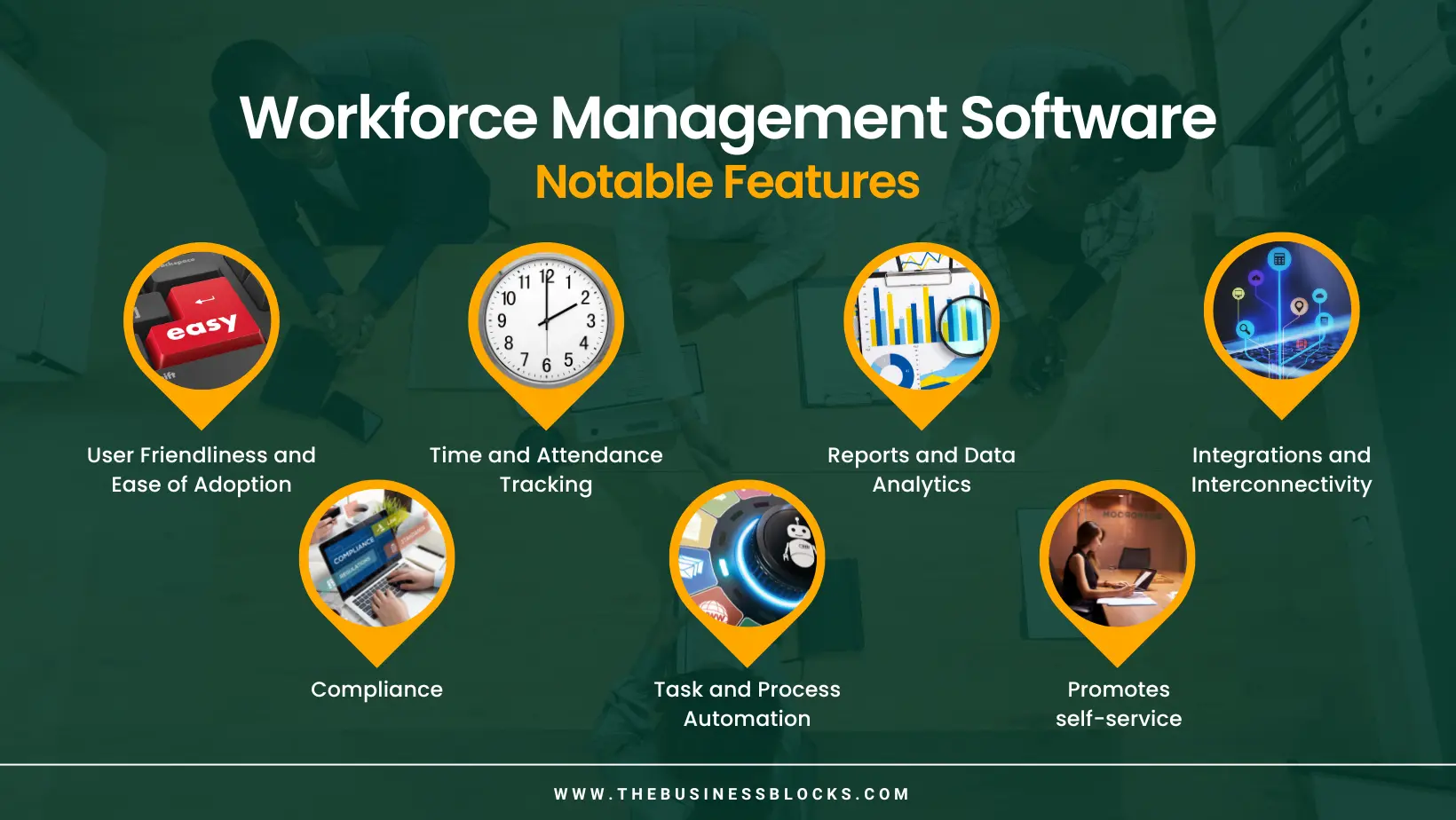 The development of software for the management of the workforce was designed so that organizations could be efficient and promote a productive workforce.  This also allows the recording and maintaining of employee and project data.
These tools aid in automating day-to-day human resource tasks that would have otherwise been done manually or through paperwork.  Automation of these critical processes also eliminates human errors, which can become costly and can potentially damage the reputation of the companies.
To be productive, organizations must have the correct and appropriate tools. Choosing and deploying the right manager of the workforce may improve the efficiency of administrative processes, help with performance management of employees, track the hours of work, ensure compliance and maintain a streamlined process.
Here are the factors that should be considered:
User Friendliness and Ease of Adoption
If a software has a user-friendly interface and gives an intuitive user experience, businesses can be assured that adoption and implementation will be a breeze. It can also guarantee that it will be easy to roll out with minimal resistance from the employees. 
In addition to this, if the functions are easy to use, and data and other relevant information are easy to obtain, employees will be more motivated to keep on using the tools.
Mobile and cloud access also provides the opportunity for improving employee productivity. Making the tools and services accessible everywhere can greatly improve the processes and ensure that the utilization of the platforms can be maximized.
Excellent Tools for Managing Employees Such as Time and Attendance Tracking
One advantage of implementing a workforce management solution is its capability to enable businesses to track employees' attendance conveniently. Having this data readily available can also be used for payroll processing, leave management and staff scheduling. 
Not only does this type of platforms allow automation, it also mitigates issues with payroll processing and time off administration.
Reports and Data Analytics
With a good workforce management platform in place from which reports and data analytics can be automatically generated, employers can easily determine trends and issues when it comes to temporary staffing systems, schedule and resource allocation. 
It would also help if the tools can be used to create customized reports and bespoke inquiries that can easily address company-specific requirements.
Integrations and Interconnectivity
Admittedly, there will never be perfect software, and it is almost impossible to acquire a platform that can address all of the needs of an organization without customizations or change requests. 
In order to address this, the chosen platform of an organization should be able to support software integrations and interconnectivity. By allowing connection to other delivery channels, value is added to the platform, workforce management solutions that are being provided are enhanced. 
This adds to the flexibility and native capabilities of the platforms. Therefore, it's important to choose software for workforce management that can easily integrate with other applications to ensure a seamless operation.
Compliance  
Compliance is one the most important reasons why organizations switch to a software-based workforce management system. One advantage of having a platform is the ability to automatically subject processes to compliance checks in order to ensure that all policies are being followed. 
Platforms also provide a secure means of capturing and keeping data. Through easy task management capabilities, employees can be reminded of tasks that should be completed, as well as be provided with accountability checks.
The choice and implementation of the right software for the management of the workforce is crucial, since it is designed to improve the efficiency of the business.
Task and Process Automation
A workforce management software aids employers in automating a wide variety of core Human Resource systems and functions, thereby ensuring efficiency and promoting productivity. Automation of tasks can cover automated alerts for task deadlines, automatic payroll management, tracking and monitoring of timesheets and streamlining of other important processes.
Promotes self-service
With the implementation of self-service capabilities, tasks are distributed to the staff, easing the burden on managers and HR practitioners.  As an example, leave management, time tracking and timesheet maintenance can be allocated and delegated to the staff so that managers can focus on other activities. 
This also empowers the individual employees by providing them with the options on performing administrative tasks on their own and keeping them engaged since they also participate in some of the HR functions.
Visit our post on the Top Workforce Management Software to learn more about the popular WFM software and how they can enhance employee experience while ensuring your business can be productive and efficient.
The Wrap
WFM software and business management tools, just like any other productivity technology, is constantly being improved and enhanced.
Businesses interested in exploring new territory and improving the way they perform and handle tasks can find endless ways and means to enhance their operations and productivity through the use of technology that is meant to alleviate pain points.