I've been in 6 companies throughout my career, and based on my experience, one of the most exciting times in joining a company is the first day and see what they include in the employee welcome kit.
A new environment, new people to meet, processes to learn, and you start with a clean slate. It is a fresh start, and one of the things that I love is wearing the cool swag items they give you. Whether it be shirts, tech, or cheeky company jokes, each business has its way of doing welcome kits.
The Employee Welcome Kit
The Employee Welcome Kit serves as the employee's "welcome to the company toolkit," with essentially all the important things they need as they start in your company, plus some bonus items here or there.
So what should they be seeing in this kit?
Well, allow me to share some of the best things I've received when I started in the companies I worked for. Note that these did not all come from one company, but the most significant items I got from them.
For folks in the company that are in charge of preparing things like this, my list can be your guide to benchmark where your company is right now and how you can improve on this and potentially be a key selling factor towards getting people to join your company.
If you are in charge of managing this, whether you are in HR, shared services, or running your function. Let's start with a simple list of what to include in the employee welcome kit:
Your company essentials (security, health, and access).
Onboarding file handbook (employee handbook, policies, and guides).
Work from home equipment (chairs, accessories, and tech).
Getting to know you sessions (team building sessions).
Our list doesn't include any relation to time, but if you are interested in learning how long onboarding takes for employees, check out these cool employee onboarding tools.
1. Company Essentials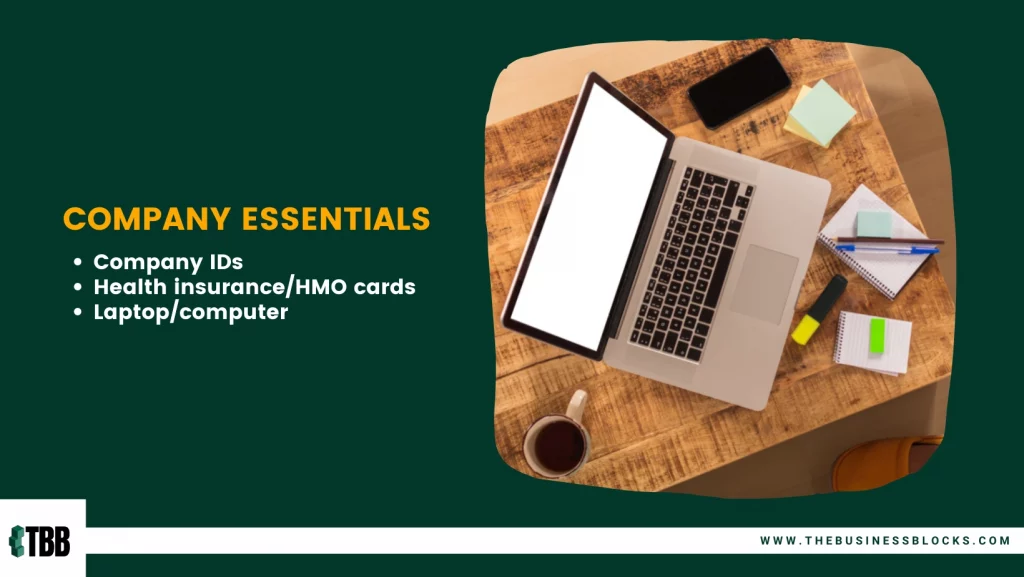 Of course, when starting with a new company, you want to ensure the employee's essential items are already with them on their first day.
This should include their company ID so that the temperamental receptionist at the lobby would no longer ask them where they're going and who they work for whenever they pass by her area.
If the company provides health insurance/HMO cards starting on day 1, let's ensure they get it as soon as possible. Accidents may happen anytime (knock on wood!), and you want to ensure the employee is covered for untoward incidents.
If the laptop/computer has not been issued in advance (mostly for work-from-home/virtual employees), it is also expected to be received on their first day.
If the company's IT team wakes up on the good side of the bed, they might go to their workstation with their computer/laptop already up and running. Let's not let our new employees labor through getting their IT equipment set up independently. It's not a good way to spend their first day.
2. Onboarding File/Handbook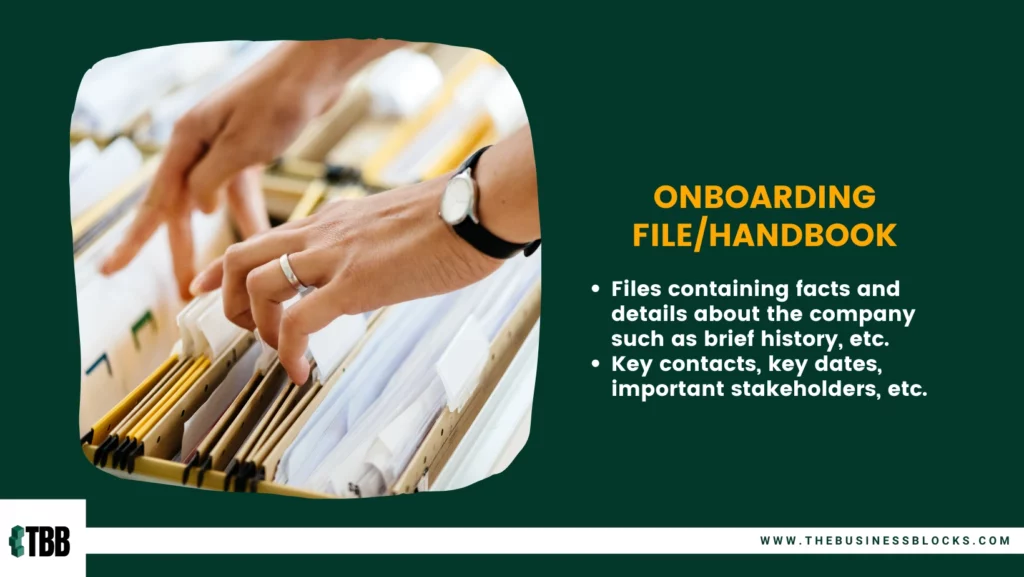 This is something that I have only experienced in the best companies that I've worked for. The onboarding file/handbook serves as the employee's cheat sheet/reference guide to anything related to their work.
This should contain the more generic portions like facts and details about the company, perhaps a brief history, to get them up to speed on the company they joined.
The meat of it should be more devoted to the intrinsic details of their work. I have experienced receiving a file that contained all the countries that I will be handling for my work, their key contacts, the key dates to remember per month, important stakeholders that I should be on the lookout for, and even screenshots of the basic processes that I will be handling.
I mean, I could have been plucked out of the street, been handed this file, and I would have been able to do the job like any regular employee. That's how elaborate that file I received was.
I have been on the other end of the spectrum. A handbook was handed to me, a big binder with no soft copy. I did not need much time to realize this was already outdated, far from what the current employees do. It was given to me to comply and say they gave me one.
Having a great onboarding kit goes a long way in determining how fast you can be integrated into the operations. Hopefully, the right amount of time can be invested in making this the best version of itself.
3. Additional Work Accessories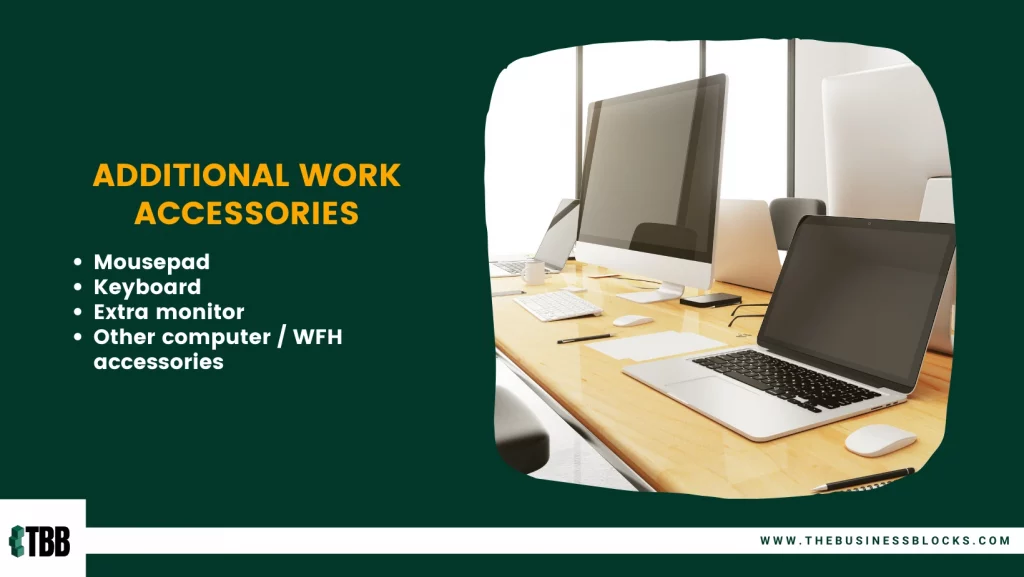 It is crucial to provide the employee with the right amount of accessories to start their career with the company.
As with the increasing emphasis on health in the workplace nowadays, providing the employees with ergonomically-friendly accessories while working can show how invested the company is in each of their employees, even the new joiners.
I have experienced being provided with multiple items to help me in my ergonomically friendly work. A mousepad with wrist rest, a separate keyboard from my laptop that is elevated to the proper levels, and even a monitor that will put less strain on my eyes.
All of these were issued to me without me even requesting them. Some employees were even afforded the option of getting a footstool to allow them to have the proper posture. 
4. GTKY with the Team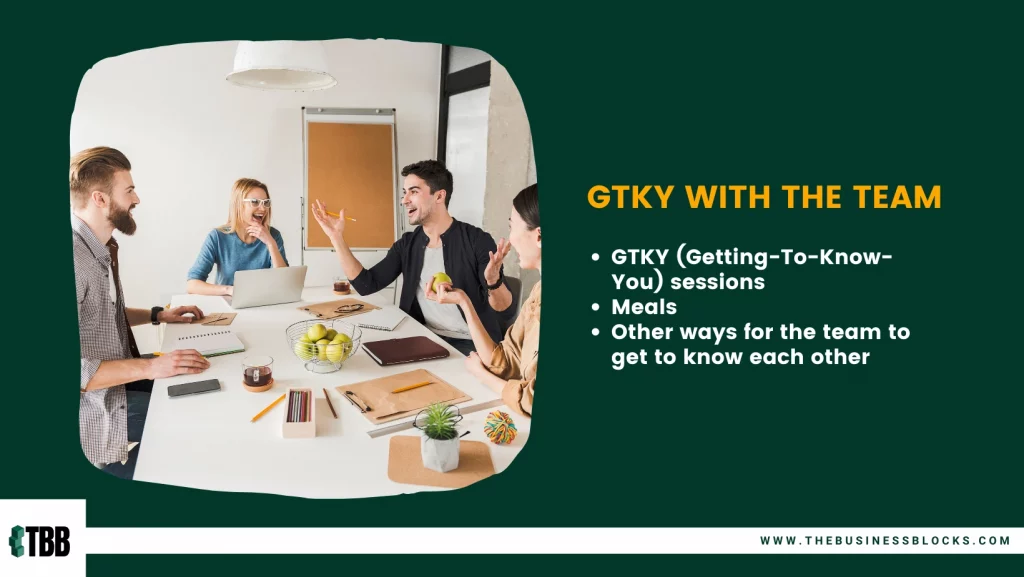 The last item on my list is the most interpersonal of them all. With the new joiners' entry into the company, it is important to make them feel welcome, especially in the team that they have joined.
Let them get to know their peers and leaders, and have GTKY (Getting-To-Know-You) sessions with them, perhaps even over lunch or during snack time.
Make this as informal and non-work as possible so that the new joiners can see that there is more to the team than work and that they can have a sense of belongingness to the team too.
Find common interests, try to squeeze out hidden talent (for that year's Christmas Party presentation, of course!), and make them feel they can approach anyone for help. The last thing you would want them to feel is unwanted and unwilling to report to work by day 2.
With COVID still very much out there, the GTKY sessions must be done differently nowadays. Video calls are a must, but that doesn't mean we can't add an extra touch.
The last company I worked for surprised me with breakfast delivered to my home during our orientation. I never thought they'd do that since we're already working from home, and breakfast is available already.
But they made sure that we would feel that they prepared for us.
Final thoughts?
All in all, the employee kit is not a company's make-or-break package for new joiners. But it can be a good jumpstart towards starting a very strong collaboration between employee and employer.
If your workers are kicking off their experience with your company working from home, going that extra mile and making their onboarding special can ensure happy and productive work.
Let's make the most out of it. You'll see, the people will know about it and your company, and it's one big step towards being a company of choice and the best in your class.