It is safe to assume that employee benefits are becoming more popular enough to sway their next employment move. Providing and administering employee benefits is crucial for your business because this is one way of making staff feel that an organization is invested in their well-being, overall health, and future. 
After all, the workforce constitutes the essential system of a business that enables it to function, grow and thrive.
Companies rated highly on compensation and benefits saw 56% lower attrition (LinkedIn)
Employee benefits are also known as fringe benefits or employee perks. These are supplemental provisions given to staff besides the salaries and wages. 
Employee benefits packages may include medical insurance, overtime pay, time off, profit sharing, and retirement benefits. 
This article will delve into employee perks, administration, and software applications that can support your business.
What are the benefits and benefits of software?
Employee benefits, fringe benefits, benefits in kind, gratuities, or perks comprise several non-wage compensations given and granted to personnel above and beyond the normal salaries and wages. 
One benefit is when an employee exchanges cash or their salary for another form of benefit, referred to as salary exchange or packaging.
Some examples of this type of benefits include:
Housing,
Group insurance,
Parental leave,
Retirement benefits,
Income protection,
Daycare for staff's children, 
School tuition reimbursement,
Medical,
Vacation,
Child care,
Solo parent leaves,
Social Security,
Profit sharing,
Employer student loan contributions and;
Long service leave
With these benefits, the economic security of staff members may be improved and increased, and in doing so, improved worker retention and employee satisfaction may be achieved. In other words, it is one form of reward management.
Admittedly, these employee perks are discretionary. Most often than not, these perks are awarded to workers loyal to the company's seniority to celebrate the number of years that they have stayed with the company or as a reward for achievements and successes. 
From the corporate or management perspective, benefits are considered indirect expenses. Managers could consider compensation and benefits as means to attract and retain talent and their ability to motivate and keep employees engaged.
Staff, from prospects to new talent and existing workforce, may view benefits into two main categories: those mandated by laws and regulations and those not mandated but aim to make an employment package more attractive.
Benefits that are mandated by law could be considered part of employee rights. Discretionary benefits, on the other hand, are designed to inspire loyalty and increase job satisfaction.
What is employee benefits administration?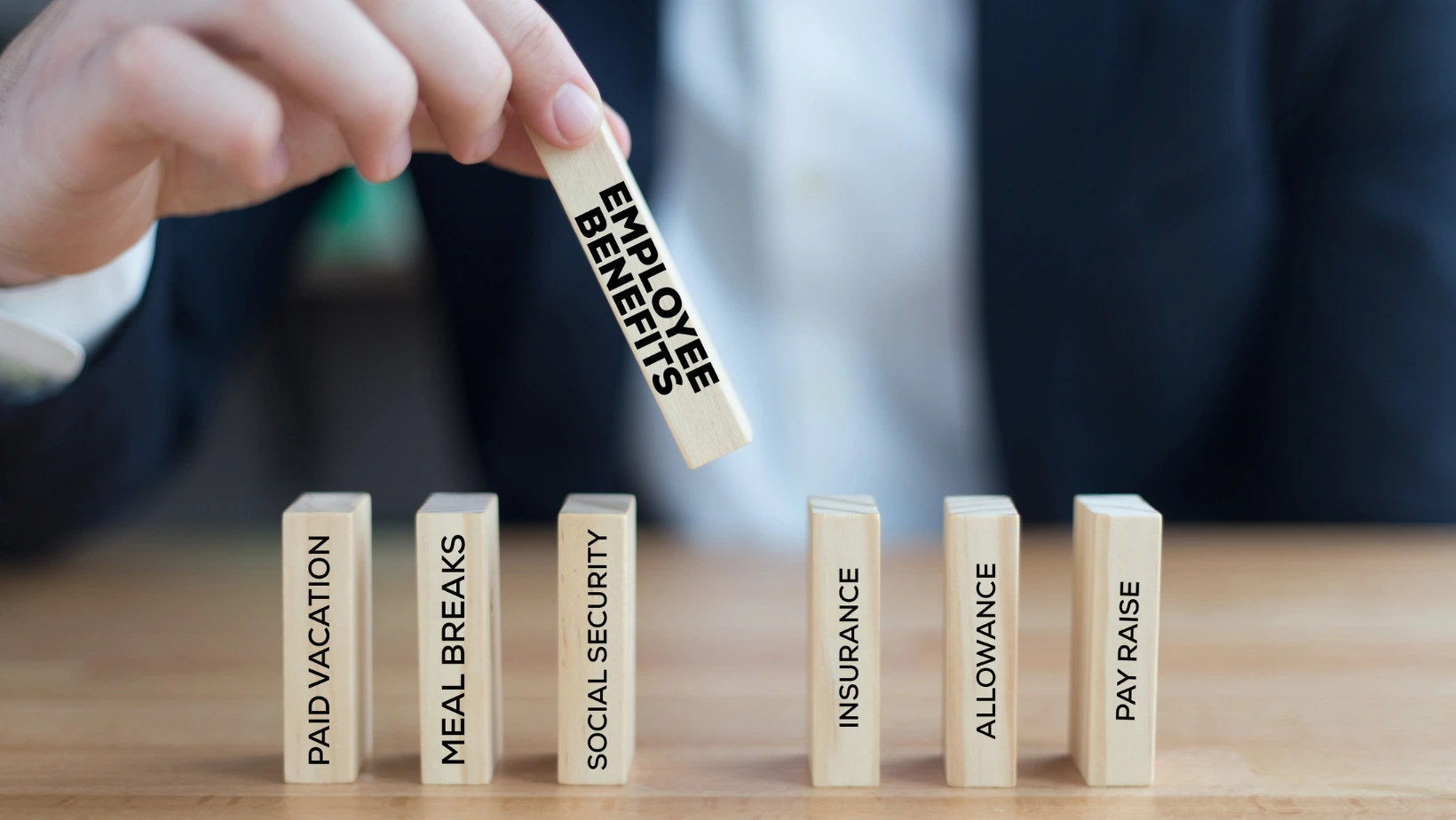 Employee benefits administration, or benefits administration process, is the activity of designing, controlling, organizing, overseeing, and maintaining the benefits program for an organization's workers.
Normally, the role of benefits management falls under the jurisdiction of the human resources department and entails managing health insurance, vacations, and leaves, among other benefits. The main essence of benefits management is the day-to-day oversight and administration of the benefits package for employees.
What does it cover?
Benefits administration covers the entire and complete process of employee benefit planning, from the designing, pricing, and determining compliance, as well as the dissemination, implementation, and day-to-day management of the benefits.
Prudent and effective benefits management encapsulates an organization's culture and values and demonstrates a company's focus on the welfare of workers. 
A business that presents and offers an attractive and competitive employee package could make it stand out; this differentiates an employer in the recruiting marketplace, proving stability and a sustainable financial standing. 
This is a proven benchmark of business success.
At the most essential and basic level, benefits administration is the productive and beneficial management of benefits that could encompass monetary and non-monetary benefits.  
It is essentially and traditionally categorized as part of an organization's human resources function. Benefits management could cover employee onboarding and offboarding, information documentation and training, and benefits usage tracking. Sometimes, it would also entail facilitating an open enrolment process. 
In essence, this administration is not just limited to aiding an employee with concerns about a family health crisis or developing a system to track the number of available leaves. The key to having an effective benefits platform is balancing the company's goals while serving its employees' welfare. 
To attain this, employers should be able to develop a benefits package that is affordable for the company and attractive to personnel, upholding benefit costs and beneficial for an organization's long-term goals and investments. 
What is employee benefits administration software?
Benefits administration tools are software used to manage an organization's benefits and benefits program, allowing the efficient, productive monitoring and availing of benefits packages and providing an extensive means of determining what benefits are available and tracking usage.
Employees, if resources and budget permit, may use software with benefits management capabilities or may avail of the services of a benefits broker. 
Employing such services and systems may help organizations have administrative procedures, ensure with laws and regulatory bodies, and an efficient means of measuring and attuning based upon metrics.
At The Business Blocks, we recognize and value the importance of having a benefits management platform and have listed the industry leaders for the benefits management domain. 
Visit our post on The Top Benefits Administration Software to learn more about benefits administration products.
What are the most common types of employee benefits?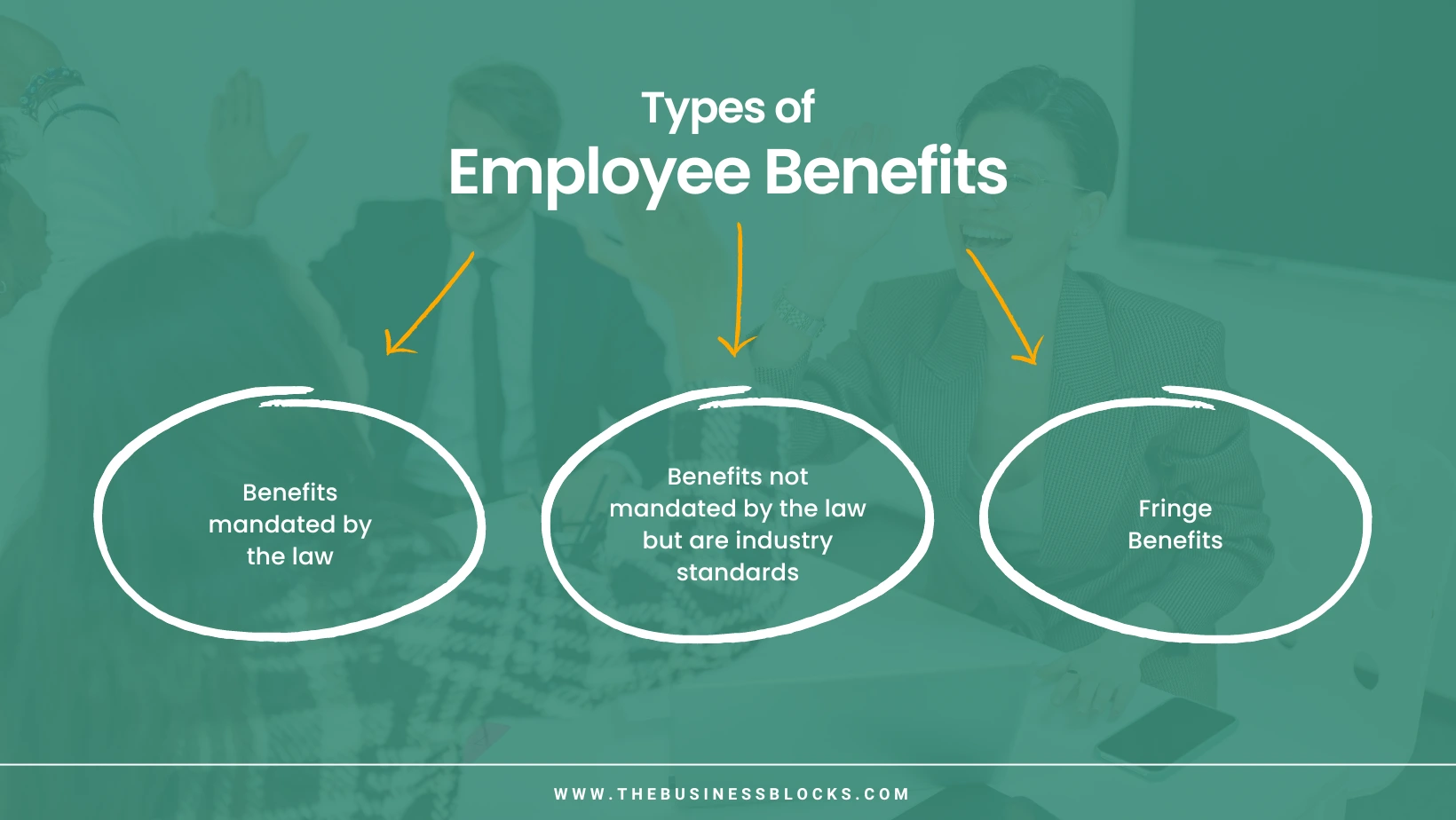 There is a wide array of benefits that businesses provide for their workforce. Some are in monetary form, while some come in incentives and other non-monetary aspects that aim to keep staff happy and loyal to the organization. 
A comprehensive list of benefits offered to workers could ensure that an organization's workforce will be satisfied and engaged. This article includes a list of common benefits.
There are three basic groupings for employee benefits:
Benefits that are mandated by the law and labor governing bodies

Benefits that are not mandated by the law but are considered standard for a certain industry or group of organizations

Benefits that are offered as fringe benefits
Types of Benefits Mandated by the Law
There are a lot of laws that protect staff and the labor force in general, and that grant them basic benefits and protection. An example worth citing is the Affordable Care Act. These are standard across industries and are common for organizations in a certain geopolitical domain. 
All businesses and organizations must comply with these laws; enforcing and compliance with these are being monitored by labor governing bodies.
Social Security and healthcare and other government-mandated contributions
Social security and healthcare contributions are long-term benefits that both workers and employers pay for. Pension, salary loans, and expenses incurred due to illnesses can be attributed to these benefits.
Compensation insurance is a form of insurance from which the workforce may benefit when they get injured or sick while performing their duties at work. This may provide income and other medical benefits for the employees who lost the ability to report to work or fulfil their responsibility.
Basic salary and overtime pay
The rate for minimum wage is set and defined by government regulations. An employer is expected to pay workers at the mandated minimum wage. There could be exceptions and varying rates based on employee arrangements, locations, and type of employment. Still, all of these should be considered when determining the minimum salary an employee should receive.
Paid time off or leaves are benefits for workers that allow them to receive payment even if they don't report to work. This may include vacation time, medical or sick leave, company holidays and other types of leaves such as a solo parent, child care, etc.
Types of Benefits That Are Not Mandated by the Law But Could Be Considered as Industry Standards
Here are some benefits that are not mandated by the law but are being offered by most, if not all, organizations for a particular industry.
Health Insurance
Health insurance provides personnel with free health care that covers basic health insurance, optical needs insurance and dental needs insurance.
Family leave
Some employers may provide staff with additional leaves that they can use for purposes such as caring for a sick family member, family-rated emergencies or maternal or paternal leaves.
Disability Insurance
Disability insurance is a form of wage protection that could ensure that staff who cannot report to work due to short-term or long-term illnesses or disabilities may still have some form of compensation.
Life insurance coverage
Group life insurance is a supplemental insurance benefit on top of employees' existing life insurance plans to ensure that an employee may receive monetary disbursements in case of dismemberment or may grant financial support to the family of workers who may suffer accidental death.
Retirement savings
Retirement savings is one form of pension plan wherein an employee can have some savings that were incurred during the employee's tenure.
Types of Fringe Benefits
These are additional benefits that employers may offer staff to help retain top talent and attract new hires.
Wellness programs

Relocation, secondment, and housing options

Commuter benefits

Work-from-home or telecommuting options and remote work flexibility

Student loan repayment

College grants, scholarships, and paid training

Investment opportunities and retirement accounts
What are the challenges to HR when it comes to the benefits administration process?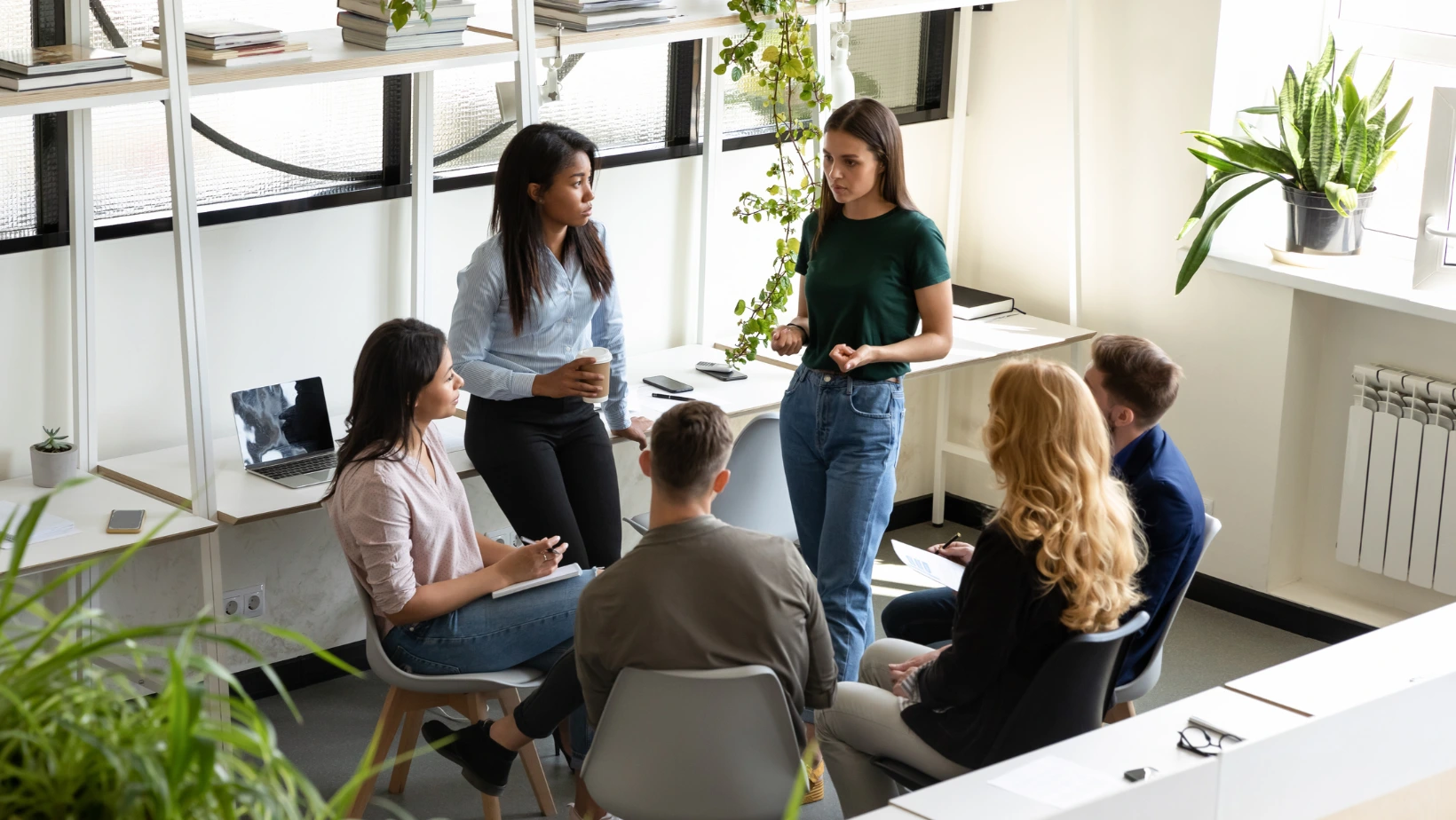 As work culture and environments change, HR roles and functions have also continually evolved over the years with their domain changing to include tasks involving the management of employee salary, compensation, and benefits. 
This entails additional challenges and struggles for HR personnel, such as the additional role of benefits administrator, when it comes to time and resources in considering laws and regulations when dealing with responsibilities concerning benefits.
When dealing with benefits management and the tools that are needed to effectively manage these, it's crucial to also consider how the benefits management and all the processes that it encompasses influences HR partners and the concerns and issues that they may encounter when performing their functions and responsibilities.
The list below are some of the issues that benefits administrator may face:
Benefits administration as an additional responsibility
HR departments handle a whole spectrum of functions, including hiring, workplace safety and inclusion, payroll and compensation, compliance and regulations, and employee engagement.
The benefits administrator is an additional function to this long list. Admittedly, managing and monitoring benefit strategies, from planning, designing, and administration might become burdensome, especially for a team already struggling with many tasks and responsibilities. Benefits processing presents a whole new sub-system of tasks that need to be controlled and managed.
One possible solution for this is nominating and identifying a benefits partner, or benefits administrators /administrators, who will be tasked with administrating and managing benefits.
Another option is outsourcing the responsibility of administering benefits so that other HR partners will be free to attend to other tasks. The benefits partner must have the specialized skill and expertise in handling the organization's benefits.
Ensuring the workforce's awareness and knowledge of benefits
Becoming aware and familiar with a company's compensation packages, benefits, and mandated rules may be too much for workers. 
To ensure that staff would know the benefits available to them, HR professionals are tasked with disseminating information to staff to make employees understand so that they will be aware of the benefits that could be useful for them and their families.
HR partners also have the daunting task of having all the needed information for them to force employees in determining what packages, benefits, insurance policies, and other aspects are beneficial and apt for the personnel's needs.
This is where benefits administration utilities could become useful. The main goal of benefits management is to simplify aspects by providing innovative and useful technologies and solutions that could help HR professionals perform thperformese tools that could help HR provide a better benefits experience for the company.
Keeping in sync with the latest changes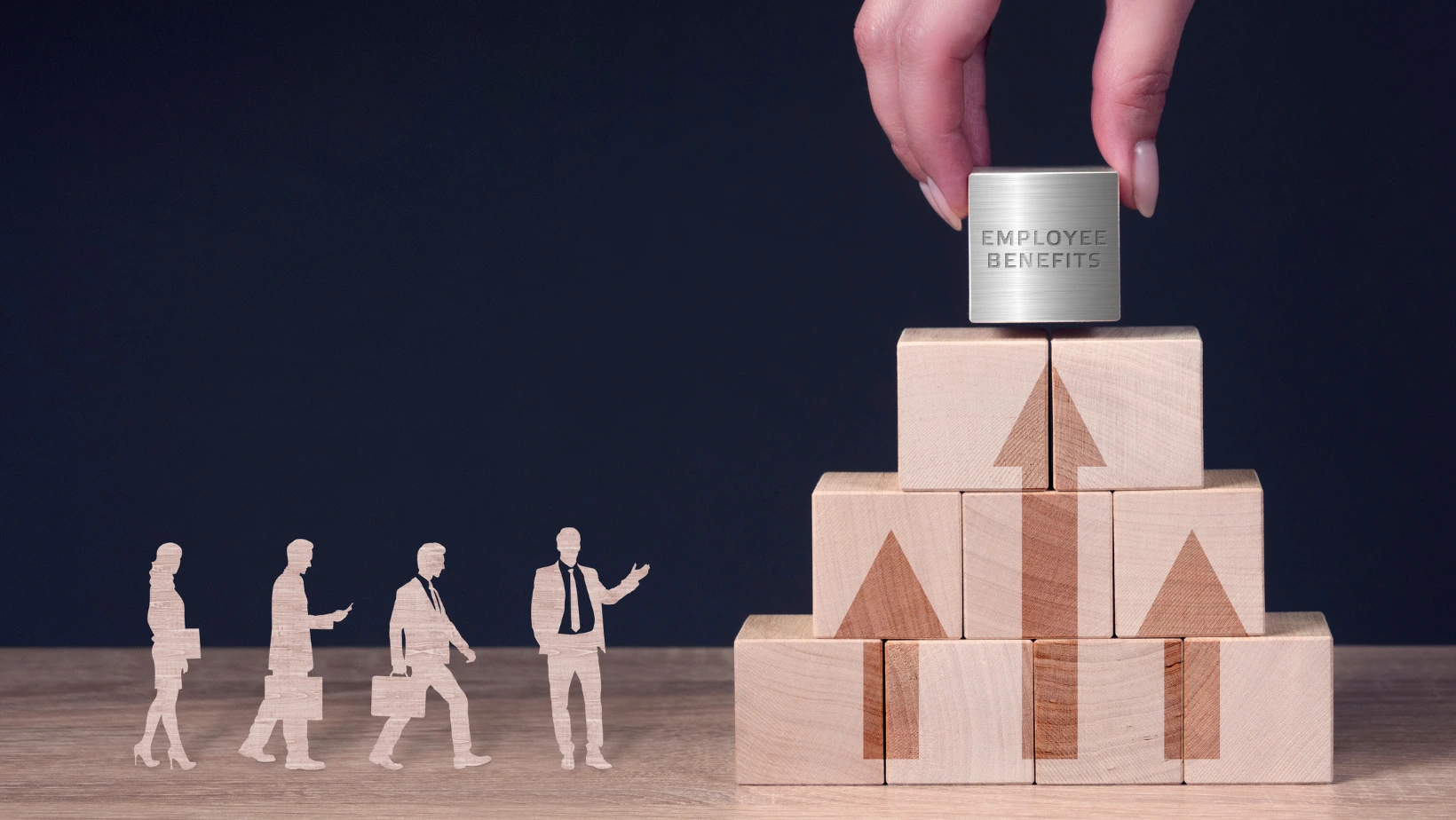 Because some benefits are mandated and governed by laws and regulations, constant revisions and changes are expected. Ever-changing rules and regulations should always be considered; organizational policies should always be up-date, especially for aspects where employers might become liable for penalties and lawsuits. 
HR partners should always be attuned to the latest policies and rules that are being released and implemented by labour governing agencies.
Getting hold of and subscribing to legal mandates, and industry publications, using the latest HR tools and systems or even hiring a benefits broker may help an organization stay on top of the latest regulations and compliance laws. 
An integrated application ecosystem could also help streamline employee-related processes and functions.
Considering available solutions against the specific needs of the organization
HR partners need to be fully aware of the demographic, intricate and detailed needs of all the employees as they are equipped in determining what benefits package should be offered by the company.
Knowledge of how diverse a company's workforce is and the awareness of every individual's needs and priorities will help HR and benefits administrators in determining a complete and efficient set of benefits that would address most if not all of the concerns and requirements of the company's workforce.
It would be great if a company included employee preferences in their decisions on the benefits offered.
Balancing organization and employee needs in making employment decisions
HR professionals should be able to balance the needs and concerns of employees and the goals and directives of the company. HR partners are, after all, expected to be unbiased advocates for both the employees and the organization, often serving as the link between rank-and-file and entry-level employees and management.  
They should understand the right mix for best retaining talent and provide several options.
It is a tough position to be in, but it is essential; HR partners of a company should be able to weigh properly, given the employee information that they hold and the data about the company's performance, the costs of employees, including their benefits as well as their contribution and use to the company.
A company must implement strict policies and enforce clearly defined job responsibilities. Data privacy and maintenance of confidential information are crucial in avoiding conflicts and issues.
When these factors are considered, an organization could be more properly equipped and be in a better position to come up with informed decisions and plan benefits that will be strategic in ensuring that both the company and employees will benefit and grow. Benefits administration software could play an important role in easing the burden on HR personnel.
How can organizations administer benefits through different work setups?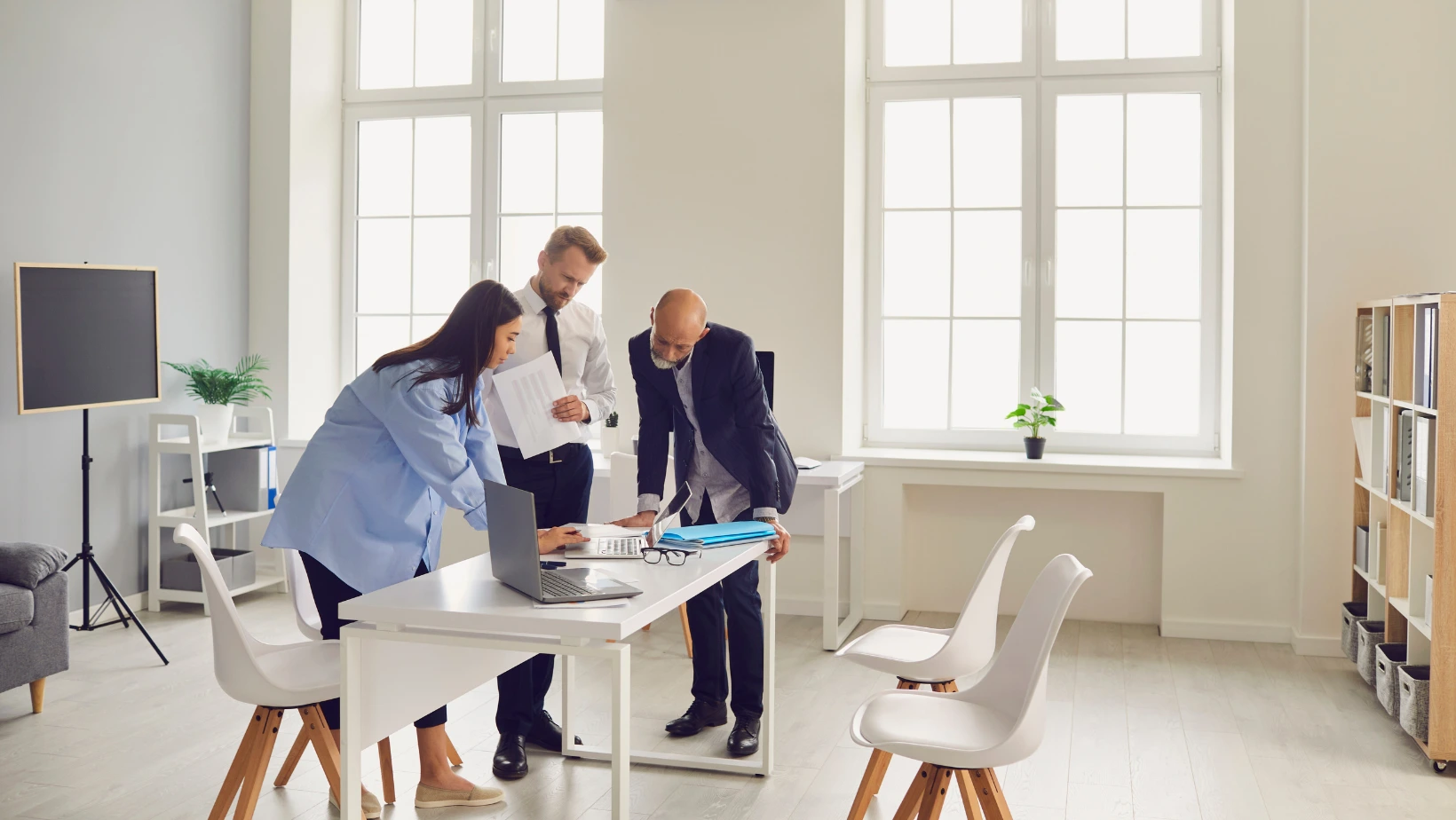 Digitalization and digital transformation have affected changes to the workplace and how employees consume corporate and administrative services, and how HR managers perform employee welfare-related functions.  
The traditional way of doing things is when an HR partner manages and acts as the go-to person for benefits management.
However, another option is through tools and digitalization that allows organizations to use portals and systems and even implement self-service utilities for employees. 
The COVID-19 pandemic can also be considered a catalyst in boosting and promoting the role of technological advances in enhancing benefits administration.
Tools specializing in benefits administration can streamline processes, communication, and conduction of benefits usage, tracking and monitoring. Automating processes under the benefits domain can optimize the functions, ensuring consistency, efficiency, and compliance.
Why should companies invest in benefits administration software?
Modern and technical benefits administration plays a big role in enabling organizations to offer a model of offerable compensation packages and benefits. 
Towards the end of the last decade, new technologies and tools have been instrumental in transforming employee experience and ensuring that companies are equipped with the needed software to handle management, moving away from the tedious and manual processes of the past. 
Digital convenience and availability became the norm and the goal and will likely influence the plan for most companies and benefits administration software providers.  
The tools that enable this shift have to facilitate the availability and tracking of benefits and should also cater to decision support and metrics that elevate benefits administration into an important process. 
Consolidating multiple functions and integrating these features into an accessible central hub can make it convenient and easier for employees to become aware of and track their benefits, as well as make it less cumbersome for HR professionals and management to administer and control these benefits.
How important is technology in managing employee benefits administration capabilities?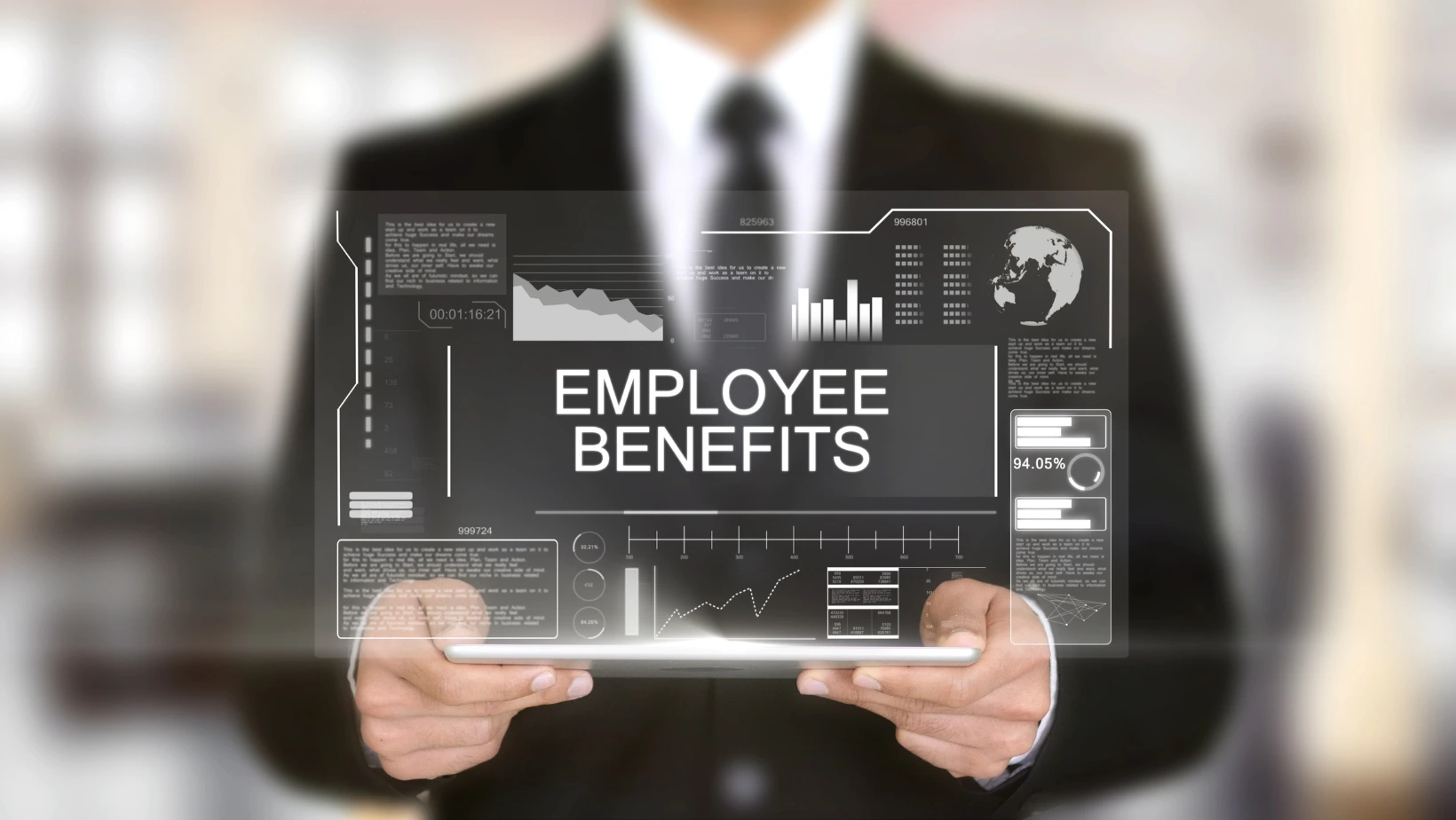 Technology specifically benefits administration software, could allow personalized and enhanced HR functions by allowing companies to design and provide digital benefits tracking and availability. This could help meet the expectations of management and employees as well as internal stakeholders such as regulators when it comes to benefits management.
Constant changes and fluctuating prices of health care can also be easily addressed with a system that is fine-tuned and designed to easily adapt to changes and an influx of requirements.  
Mobile device accessibility will also be needed as more and more important day-to-day functions are expected to be utilized through smartphones and mobile gadgets.
It is worth noting that when dealing with job satisfaction, benefits are one of the factors in assessing and determining employee happiness and engagement. 
Benefits administration tools make it easy for employers to ensure that employees can easily access information about their benefits, engage with what is due them and ensure that staff can completely and clearly understand what they are being offered through a personalized, well-thought-and, well-designed experience. 
With a comprehensive and powerful solution, enrolment can be simplified, and communication of offerings and benefits information can be facilitated, removing confusing processes and cumbersome forms.
Some HRIS systems already come equipped with benefits administration capabilities. Those that do not include this function can be easily integrated with third-party digital benefits administration software that could eliminate the need for paperwork and manual intervention, making processes streamlined, efficient, and fast.
FAQ's
What are the benefits of the administration process
?
With the administration process, companies can be protected from legal issues and non-compliance.  Organizations can also use this to protect them from potential lawsuits, claims and complaints from dissatisfied employees.
What do benefits mean to HR?
Benefits from an HR perspective are the means to ensure that an organization's employees remain engaged and satisfied with the intention of taking care of the employees' well-being and overall health. 
What is compensation and benefits administration?
Benefits administration is one of the responsibilities of HR in which salary as well as other benefits, both monetary and non-monetary are controlled, planned, administered and managed.
What are the 4 types of benefits?
The following comprise the list of the most common employee benefits that most companies offer: medical insurance, life insurance, disability insurance, and retirement plans.
What are the top 10 employee benefits?
The following list arishe top ten most beneficial benefits:
Health insurance

Paid time off

Dental insurance

Flexible work arrangements

Retirement or fidelity plans

Commuting and transportation benefits

Tech, gadgets benefits

Family planning

Educational and scholarship assistance

Company discounts, swag and freebies