Why do you want to create a survey? What do want you to achieve? Why is it important for a business to listen to feedback? Introducing SurveyMonkey in Australia.
Every person is different. As a business, you cannot just predict what your potential customers want. You cannot just guess what your existing customers think. Lastly, you cannot simply assume how your employees feel. 
Have you ever done something in your business only out of your own feelings or assumptions? Have you ever released a product or made an update on your app without listening to the pulse of your customers? Have you made a major tweak to your company policy without listening to what your employees think? 
More often than not, the result is not what you hoped for, right? Wouldn't it be great to have an extra set of eyes and ears to know exactly what people think? Wouldn't it be even better to have a way to ask them yourself without being too confrontational or too direct?  
SurveyMonkey can help you listen to people so you can make smart decisions and take action for your business. 
What exactly is Survey Monkey? 
SurveyMonkey is a survey creation tool powered by Momentive, a company that has been around for over 20 years. Being one of the longest-running tools of its kind, it has already empowered hundreds of thousands of individuals, freelancers, teams, and companies to make the best, smart, informed decisions for whatever purpose they might have. 
How can it help you? 
SurveyMonkey has a wide array of survey templates to choose from. Their 180 templates are divided according to categories to make finding the right template faster for you. If it is your first time creating a survey, you would be troubled using this service because this service was developed with newbie users in mind. 
Why do you want to create a survey? What do want you to achieve? What is your company's purpose? No matter what your objective is, chances are, Survey Monkey has the survey type you are looking for. Here are some of the types of surveys they offer according to your purpose: 
Customer loyalty 
Customer satisfaction 
Event surveys 
Job satisfaction 
Employee engagement 
HR surveys 
Opinion polls 
Concept testing 
Market research 
Biases are one of the culprits of ineffective decision-making and even shattered relationships, whether personal or professional. It disrupts and distorts the objective deliberation of any subject. Any stink of bias in the line of questioning on your survey is going to be smelled by the respondents. Good thing that Survey Monkey devised the questions and answers to eliminate most of the common biases while still giving you room to customize the survey according to your needs. 
SurveyMonkey highly recommends using its built-in templates. In fact, when you start to build your survey, you would be required to select one template first. If you prefer to create from scratch, you just need to choose that option. In case you change your mind after you have begun developing the survey, you are also allowed to switch to another template mid-process. 
With SurveyMonkey Australia, time is of the essence. Hence, you will surely appreciate the real-time results of your surveys. Aside from that, it also provides text analysis, filtering, and SPSS integration. Wherever you are, you can analyze responses through the app or the online dashboard. 
Apart from providing easy-to-use surveys, this platform has also expanded the features they offer to their large-scale clients. Among the diverse array of business solutions they offer are custom URLs, survey question writing, and other additional features for the respondents. 
Branding is an essential aspect of a successful enterprise. It is what makes your business stand out from the saturated market. Being the first impression you give to people, branding makes it easier for them to remember you. SurveyMonkey Australia understands that. Hence, they give branding capabilities to their customers. You can customize your surveys to incorporate your company brand and logo.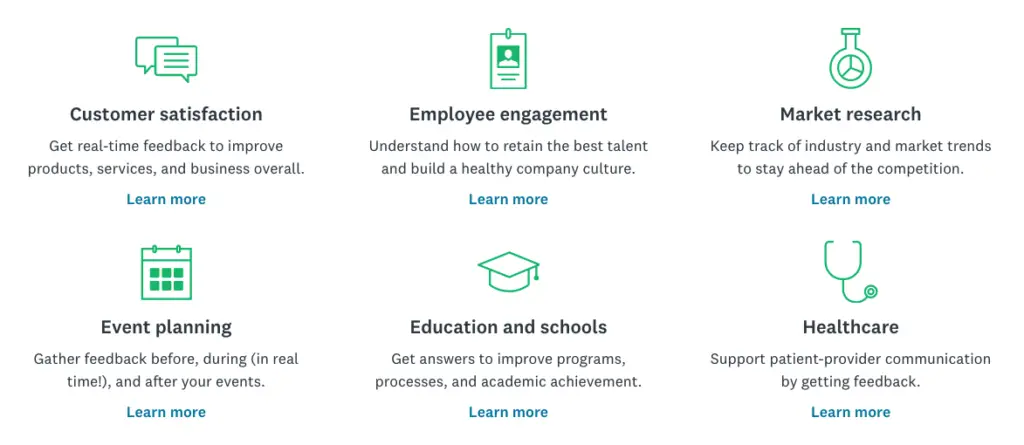 Are you supposed to show the results of the survey to the rest of the team? Are you a visual learner who absorbs information faster using diagrams? SurveyMonkey Australia has a solution for you. It offers custom reporting by enabling you to develop interactive graphs and diagrams. It allows multiple custom data views, as well as word clouds that you can post or privately share to social media channels like Facebook. 
Keeping a record of the survey responses and results is important for companies. It could help you have a view of how your company did in the past. It could enable you to see the trend your business is leaning towards. Ultimately, it gives you a wide perspective to consider in making decisions for the future of your company. With this in mind, you can efficiently collect data from the surveys and export them to XLS or PDF. 
Survey Monkey offers different types of question-answer formats such as: 
single versus multiple-answer questions 
multiple-choice questions 
matrix questions 
dropdown questions 
rating scales 
demographic questions 
open-ended questions 
scaled response  
Your website can be considered as your main headquarters – your real estate on the web – with your social media pages as your branches. You may embed your surveys in these places for better visibility. You can post them on Twitter, Facebook, Linked In, and many more. 
Internal collaboration is a must in a business. With SurveyMonkey's business plan, you can have more than one user view and edit the surveys at the same time using different devices. 
Privacy and anonymity breed honesty and openness. These are important factors that make successful survey research. Most people tend to provide answers more truthfully if their responses are protected. You won't have any problem with this because this tool is 100% confidential. People can respond anonymously to surveys as a way to protect their identity. SurveyMonkey implements strict guidelines on privacy and safety measures. Data are stored in SOC 2-certified data centers and are encrypted to safeguard them from hackers. 
Can it be integrated with other apps? 
In this day and age, more and more individuals and companies are going towards the digital route. You may use different apps to serve different purposes. Hence, these apps must be compatible with each other so you can easily integrate them when you need to. SurveyMonkey automation and integration capabilities are very wide and flexible! Here are some of the 100+ API, CRM, data, and marketing integrations compatible with SurveyMonkey: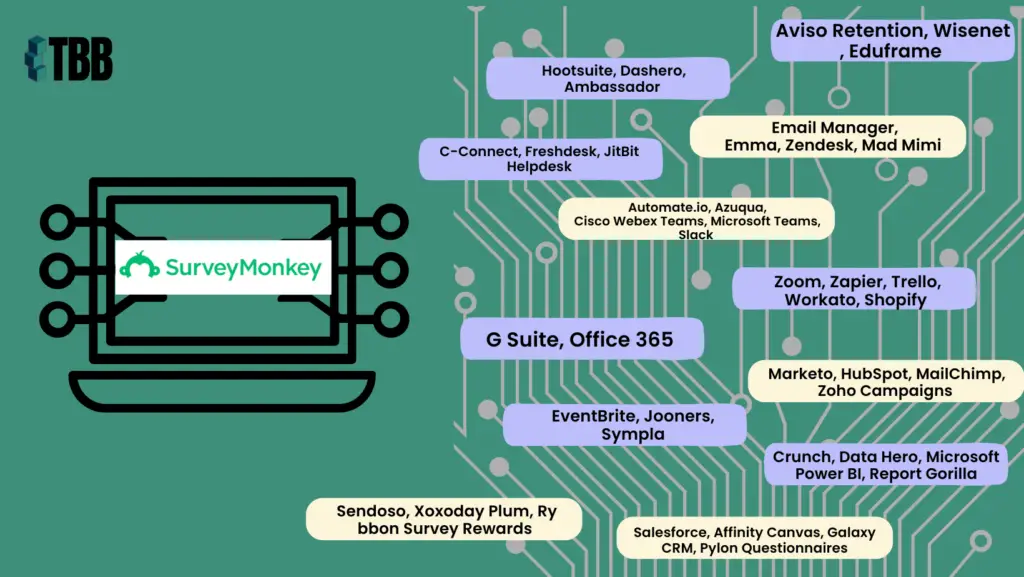 Hootsuite, Dashero, Ambassador 
Automate.io, Azuqua, Cisco Webex Teams, Microsoft Teams, Slack 
Zoom, Zapier, Trello, Workato, Shopify  
Marketo, HubSpot, MailChimp, Zoho Campaigns 
G Suite, Office 365 
EventBrite, Jooners, Sympla 
Email Manager, Emma, Zendesk, Mad Mimi 
Aviso Retention, Wisenet, Eduframe 
Sendoso, Xoxoday Plum, Rybbon Survey Rewards 
C-Connect, Freshdesk, JitBit Helpdesk 
Salesforce, Affinity Canvas, Galaxy CRM, Pylon Questionnaires 
Crunch, Data Hero, Microsoft Power BI, Report Gorilla 
Conclusion
SurveyMonkey takes pride in having 98% of the Fortune 500 companies relying on their service. 
With that, it is safe to say that it has actually been effective in what it does because even the big names trust them with their decision-making. 
With more than 20 million questions answered per day and 20 years in the industry, this company has grown to be a household name when it comes to surveys. It has done quite a few improvements in its platform to better serve its users. 
In every business, it is truly vital to listen to other people. After all, it is these same people who will buy from you or will work with you. They are the ones who are going to make your business soar to success.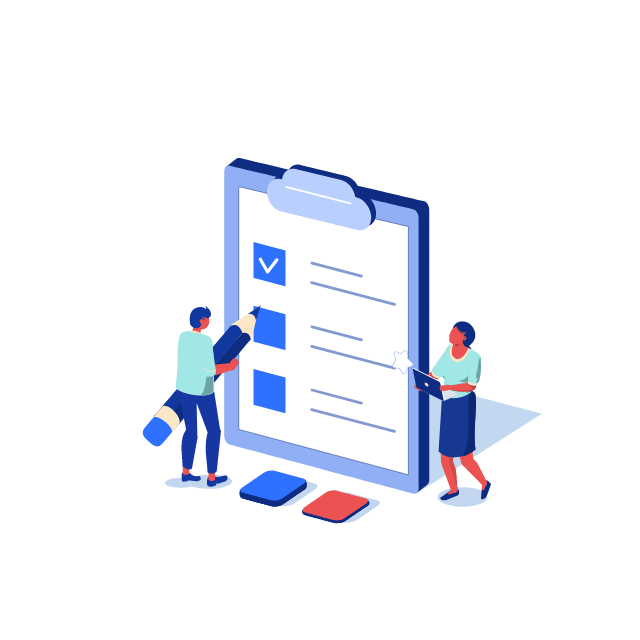 Tags:
SurveyMonkey, SurveyMonkey Australia Survey Tools Data Collection Solution Data Analysis