Level up your notetaking with Notion Workspace
If you have the right mindset, process and habits then with Notion Workspace you are going to achieve what you need!
We are in a productivity race. Current work trends all point towards encouraging people to be the best version of themselves, which is only possible if they have the right tools, processes and experiences.
Keeping up with the demands of everyday life and trying to balance your routine to fit in things like the job, extra training, family time, a social life, and a little bit of "you time" to avoid a burn out can often spell disaster.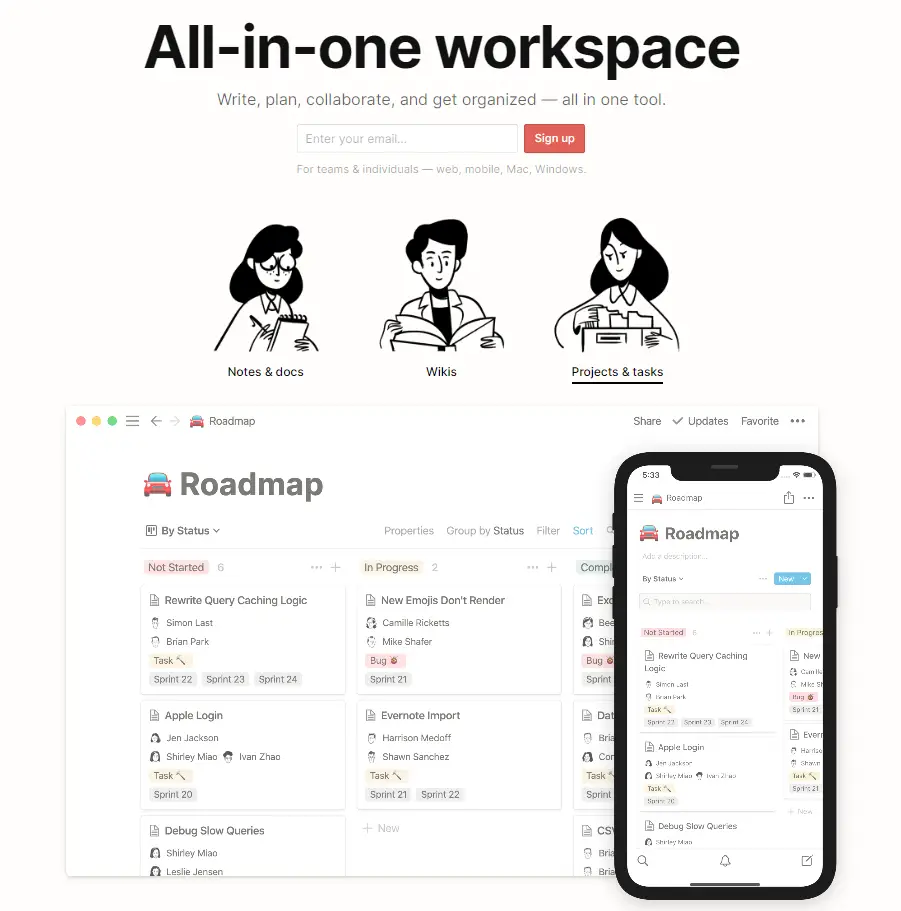 Striking a balance and avoiding chaos is often never achieved. People end up needing some additional help to allow them to get through the challenges of their daily lives and stay organized.
That's where I found Notion and with a little training, it can help you too! 
What is Notion?
Notion is an "all-in-one workspace" that can help you stay organized and on top of your business. The platform is designed to eliminate chaos and enhance productivity. It does so by allowing users to take casual notes, add tasks, manage projects, and collaborate with other users, particularly peers from their workplace.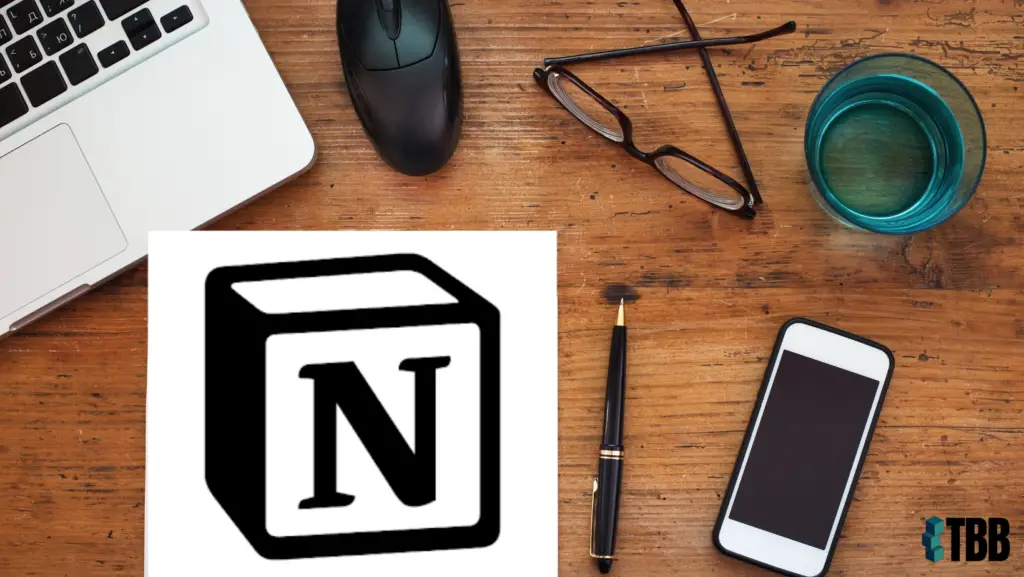 Careful planning is the key to success, and the creators of Notion are well aware of this. They also understand the power of minimalism, which is why Notion's interface is simple, clean, and accessible. Its ease of use is a major factor that sets this application apart from its competitors. You can learn more about the Notion story here: Link –https://www.notion.so/about
Notion is compatible with Android, iOS, Mac, Windows, and Web OS. You can use it on any device, including your phone, tablet, and PC. This means that as long as you have your device and an internet connection on you, you can easily access your notes and projects through Notion from anywhere, at any time.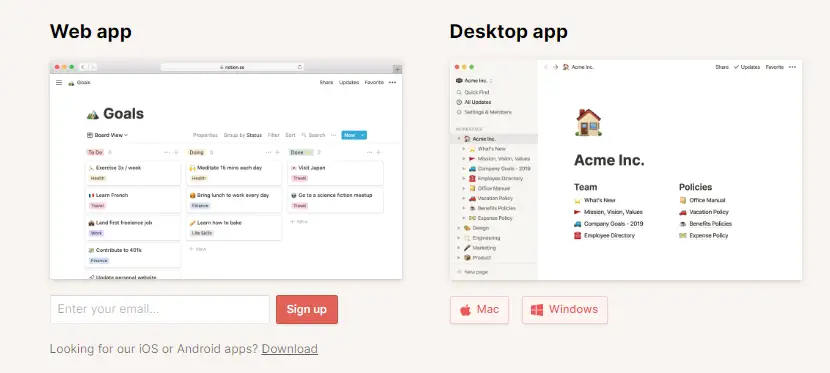 Who is Notion Workspace For?
Notion is perfect for anyone who wants to organize their work or life. The platform allows students, workers, and basically anyone to work solo or collaborate in an unlimited number of workspaces.
You can categorise, create, create templates, write a book, log your expenses and take notes in shared or private workspaces.
Consider visiting a top-rated hiring platform if you need to hire a freelance Notion developer for your project management needs. Toptal operates as a platform for specialized consultants, engineers, programmers, and developers skilled in Notion software. Notably, leading firms and startups prefer partnering with Toptal freelancers for their crucial Notion development initiatives.
What Does Notion Do? 
Notion can do plenty; if put to good use. Here is a list of prominent features and benefits of using the app:
·        Wikis
With Notion's help, users can compile important information related to their tasks in one communal space, making the data easy to find when needed. Lists, images, embedded links, and more can be added, and their positioning can be adjusted through a simple drag-and-drop function.
Users can invite collaborators to help them compile these documents. Notion can also be integrated and used with apps like Typeform, Twitter, and Github Gist, amongst others.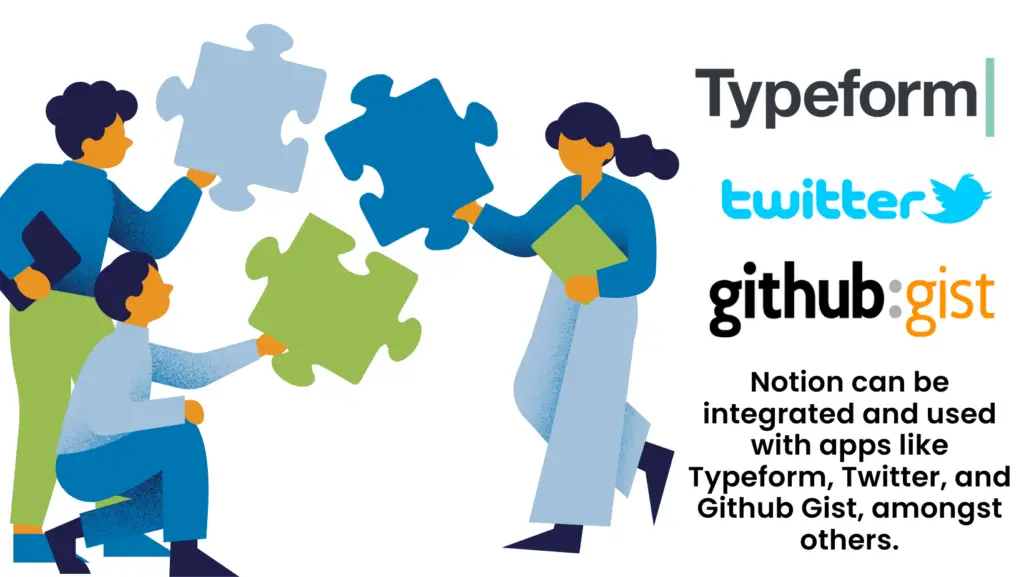 ·        Task Management and Project Planning
Users may plan and track project progress through Notion, which helps them maintain a steady workflow. New tasks may be added, and old ones removed as desired. These tasks can be compiled under the title of a single project or set as individual goals to be completed independently.
These project pages can be layered, with users being able to create a single page with multiple pages linked within it, all building up to a common project or goal. 
·        Multiple Users
Notion allows multiple users to collaborate on a single task or project. This means that a single page, file, or document can be edited and accessed by different people from their own devices if they have access and are on the same team. 
·        Note-Taking and Document Management
Notion is brilliant for taking quick, casual notes or even for making detailed, in-depth lists concerning any topic. The note-taking pages are clear-cut and easy to use thanks to their crisp, white background and ample typing space.
Users may also add drag-and-drop content to their notes, including website links, images, videos, bookmarks, and programming code. When typing, users may employ keyboard shortcuts so that they don't have to worry about switching to a mouse, much like typing on other popular platforms, like Microsoft Word.
·        Privacy
Notes and projects can be set to private if needed, so that other users, like collaborators, cannot see them.
·        Calendar
Notion offers a calendar tool that users can employ when scheduling appointments, meetings, and future events or deadlines for a project.
How Much Does Notion Cost?
Notion is mostly pay to play, but well worth it. Here is a list of the packages offered: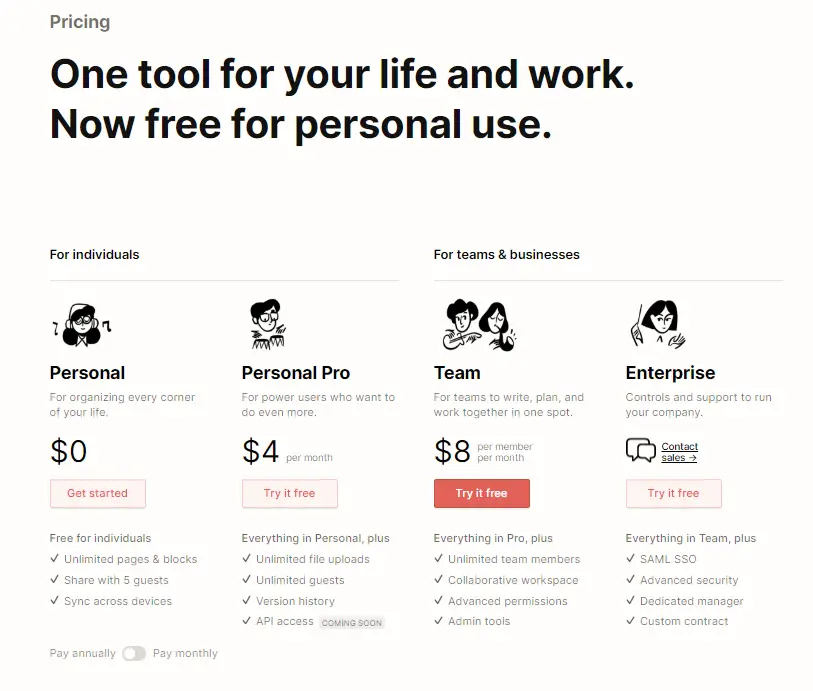 ·        Free Plan
This version allows unlimited members and guests, 1000 blocks, and 5MBs worth of file uploads. A block is any type of content added to a page. Users employing the free plan can choose from over 40 block types and 50 designer templates for their documents and note-taking. 
·        Personal Plan
The personal plan is extremely affordable and demands just $4 per month. This version of the plan applies to one user and can host unlimited guests, blocks, and file uploads. 
·        Team Plan
This version of the plan costs $8 per month and has all the brilliant features that accompany the personal plan, with the added benefits of admin tools and advanced permission security features. Each team member will have to pay $8 individually to receive access to the team plan. 
·        Enterprise Plan
Larger corporations, teams, and enterprises can request a custom-made plan for their employees. Those willing to get their hands on such a plan can contact a Notion sales representative directly. 

What Are People Saying About the Notion Workspace?
Overall, people seem to really like Notion. One of the main reasons is because the app's basic functions are free. The personal plan is decently priced, too, as is the team plan.
Many users have come to appreciate the simplicity of the design. It is white, clean, and accessible-a minimalist wonderland that places the power of accessibility at your fingertips. The layout is smart and fresh. All the important tools are lined up in an obvious fashion, enabling users to access them without delay or hassle. 
After reviewing, one common complaint users had was the app's inability to allow users to toggle their calendars to a weekly view. Users can only see the calendar in a monthly layout, which is a small issue. 
Another drawback is the lack of an offline version. Desktop users would prefer to have an option of this application that does not demand a constant internet connection to use. 
Engineers and mathematicians may have trouble with penning down inline math statements in text blocks. This is an essential requirement for professionals who work in math-related fields and should be addressed by Notion if they wish to improve the app. 
Otherwise, the overall application is deemed helpful and convenient to use. Many users also appreciate that the app's basic version is free and has such a fantastic variety of functions.
Is Notion Any Good?
Yes, Notion has positive reviews overall and has become a staple in many workspaces. It's certainly worth a shot. Those who are sceptical about its use can opt for the free version first. If they find that the app works for them, they can shift to the $4 monthly personal plan and upgrade their workspace and productivity.
Final Thoughts
Notion has become quite popular lately, and for a good reason. The application allows users to unite with collaborators under the umbrella of one application and work together to curate projects. Notion supports teamwork and encourages uninterrupted workflow thanks to its unique design and vast host of tools. The application is known to boost productivity and encourage organization without demanding a hefty input of time and energy from the user.
If you're interested?
Notion has a few high profile investors including Shana Fisher, Naval Ravikant and Ram Shriram.