Amongst the various functions and processes that an organization has to perform, employee recruitment has the most impact on its growth. After all, your organization is as good as the people working there are, right?
Organizations can either handle their complete recruiting process by themselves or they can take the help of temporary recruitment agencies to find the most suitable candidates for their company.
Either way, the goal of recruitment remains the same – finding the most suitable candidate for the job, hiring them, and offering them ample opportunities for learning and development.
Recruit with Confidence!
With the growth of technology, companies now have started using recruitment software to assist them in the process.
These platforms are designed to automate and manage the repetitive/routine tasks of the process. It makes the job of the hiring manager much easier and quicker
In the article, we will walk you through everything related to recruitment, its best practices, its challenges, and the growing importance of software.
Read this piece till the end to find out more about recruitment, the current recruitment market, and the growing importance of recruitment tools in the modern business world.
What is Recruitment?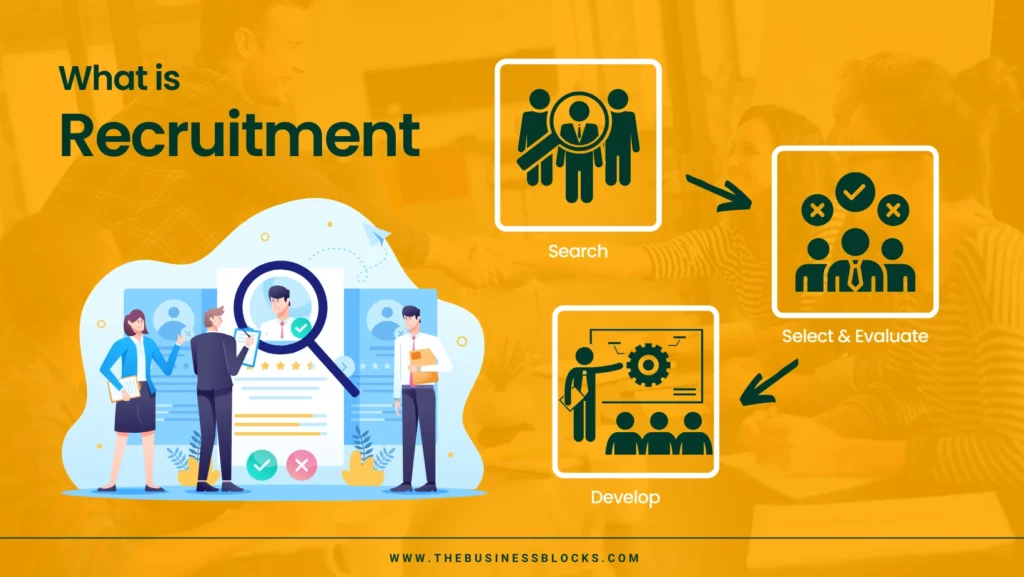 Simply put, recruitment is a continuous process that involves finding, selecting, evaluating, and developing the necessary personnel to fill in the required job roles in an organization.
It is an organizational process concerned with the recruitment, selection, placement, and development of employees. An employer or manager tries to fill in different job roles in their team/company by hiring the most suitable and skilled candidates.
Along with finding and hiring suitable candidates, recruitment is also concerned with their continuous learning and development.
This allows their employees to be up-to-date with the latest industry trends and give their best at their jobs.
When it comes to the success of your organization, finding and hiring the best employees is critical.
If you hire highly skilled and knowledgeable talent, your chances of achieving your business goals increase significantly.
What are the Different Types of Recruitment Methods?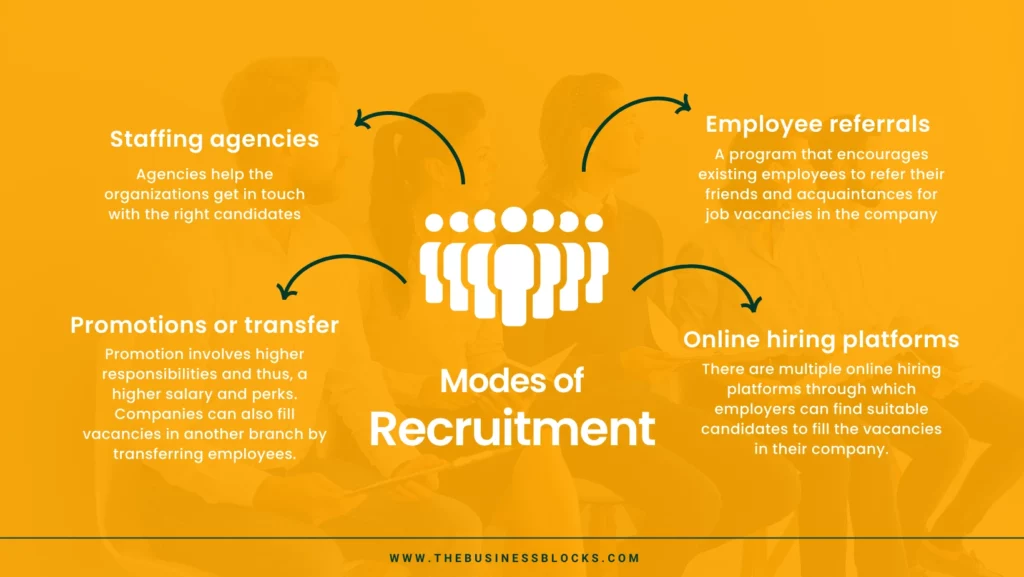 The different modes of recruitment include the following:
1. Recruitment agencies:
There are a large number of recruitment agencies and executive search firms that have a large pool of qualified candidates. Organizations can get in touch with these agencies, and tell them about the job position they want to fill in, and the expected skills and qualifications for the job. The agency will then help the organizations get in touch with the best candidates.
2. Employee referrals:
Almost every company has an employee referral program. The program encourages its existing employees to refer their friends and acquaintances for job vacancies in the company.
3. Promotions or transfers:
Another common way in which companies fill various vacancies is by promoting qualified employees to higher job positions. The promotion also involves higher responsibilities and thus, a higher salary and perks. On the other hand, companies can fill the vacancy in another branch by transferring employees.
4. Online hiring platforms:
With the growing importance of technology in every sector and industry, recruitment and hiring have also gone online. There are multiple online hiring platforms through which employers can find the best candidates to fill the vacancies in their company.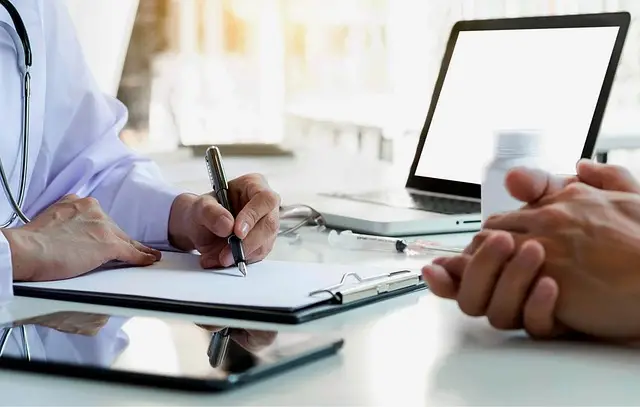 What are the Best Practices for Recruitment?
Today, most employers are using recruitment software for job posting, analyzing candidate experience and profiles, and a lot more.
Leveraging these recruiting software has emerged as one of the best practices. It not only makes the work of the hiring manager a lot easier but also reduces the chance of human errors.
When it comes to effective recruitment, the best practices include promoting the job in the right way, applicant tracking, resume/candidate screening, new employee scheduling, interviews, and background checks.
A good platform helps in all these practices and makes them easier for hiring managers.
What kind of recruitment software is used by HR?
There is a large variety of recruitment software that recruiters use today. Some are meant for applicant tracking system purposes while others help in candidate assessments and onboarding.
Here is a list of some common types of recruitment and recruiting software that helps HR improve recruiter productivity today:
1. Applicant Tracking Software/System or ATS
An Applicant Tracking System is of profound importance for recruiter productivity. From handling job posting to resume parsing and tracking interviews, an ATS helps a company in all parts of the process.
An excellent thing about using a good Applicant Tracking System is that it helps the hiring manager in automating a large part of their work.
For example, hiring managers can use automation for the resume screening process by filling in some specific keywords and key questions in the ATS. Doing so will help in sorting the most relevant applicants easily.
2. Candidate Relationship Management Software
Another recruitment platform that most companies use at present is Candidate Relationship Management (CRM) software. Its function is quite on the same page as that of Customer Relationship Management software.
While an ATS is focused on screening applications, a recruitment CRM is focused on building a large pool of talented applicants who can be the right fit for the company.
With the help of powerful Candidate Relationship Management Software or CRM system, hiring managers can create awareness about their company and attract the right applicants with the help of targeted messaging.
They can then nurture these leads by engaging with them regularly.
CRM software helps in nurturing talent and people who have not yet applied for the job but have shown some form of interest in working at the company.
3. Software for interviews
Finally, modern-day organizations also use recruitment software for interviews that help in the management and tracking of all the interviews with qualified and passive candidates.
Feature-rich video interviewing software enables recruiters to conduct interviews from any part of the world. This type of recruiting platform also enables hiring managers to watch pre-recorded interview videos of candidates at a later date. This helps them in taking the right decision.
What are Recruitment Technology and Software?
recruitment software is a complete recruiting solution. The recruitment software enables hiring managers, and agencies in sourcing leads and top talent, screen CVs and handle resume parsing, managing and track the applicants throughout the hiring process.
The best thing about this technology and software is they make the entire recruitment and hiring process incredibly streamlined and simple.
Today, there are a large number of recruitment platforms available in the market. Businesses and temporary recruitment agencies can choose the right one based on their requirements and budgets.
Want to know more about the recruitment software of 2022? If yes, then make sure to check out our article about the "Top 10 Staffing Software"
How do Organizations and Recruitment Agencies Benefit from Having Recruitment Software Solutions?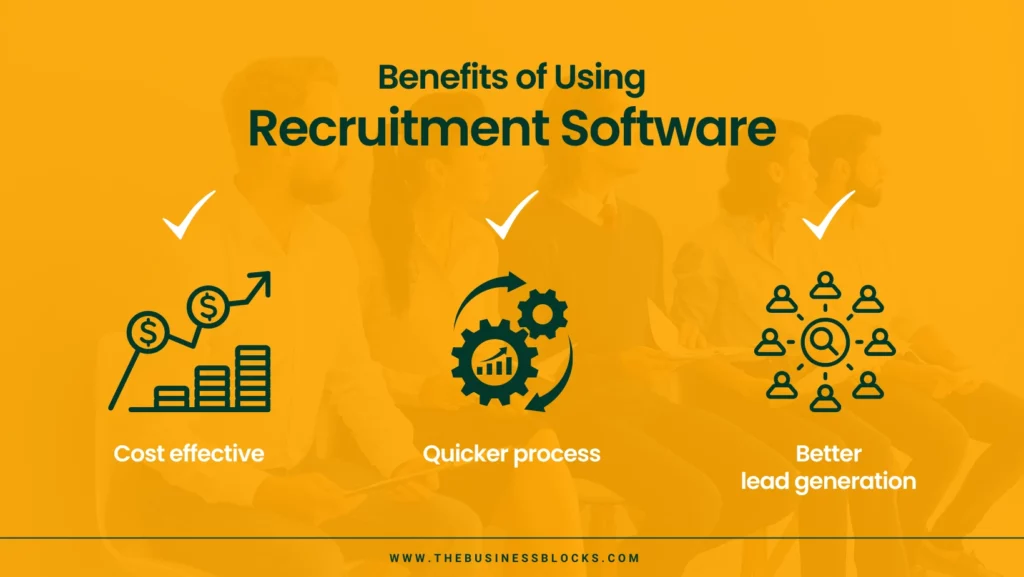 A bespoke recruitment solution is all about having the right strategies and using the right recruitment agency software for targeted messaging and creating personalized job descriptions.
It not only makes their recruitment more effective but also helps them in attracting and hiring the top talents with less effort and time.
Here are some major benefits of having a bespoke recruitment platform can benefit an organization:
1. It is cost-effective
Using recruitment technology and recruiting software or taking the services of recruiting agencies is a cost-effective way to recruit the right candidates for jobs in your organization.
If you choose to hire the services of a third-party recruitment agency, you will not have to deal with the additional costs of hiring. This includes hiring an HR manager who can manage the entire process, spending money on sourcing leads, conducting interviews, and whatnot!
2. It makes the process much quicker
Whether you choose to use some powerful recruitment software and tools with unique features or go for a recruitment agency that uses these recruiting software, you will be able to complete the entire recruitment process quickly.
This is because recruitment software can simplify a large part of the recruitment process through automation, leaving you with more time to focus on other important tasks.
Similarly, if you choose to invest in services offered by recruitment firms, you will be able to delegate a large part of the process to them. From bringing efficient leads to coding the first rounds of interviews, these recruitment agencies manage everything for their clients.
3. Find qualified candidates quickly
Having a bespoke recruitment solution also helps businesses in finding qualified leads very quickly. A good recruitment tool also helps in sorting the candidate database, thereby coming up with the most relevant resumes and top candidates' profiles. For this, all the recruiter needs if feed the most relevant keywords and questions to the recruiting software and, it handles the rest of the job! Easy and quick!
What is the Relevance of Recruitment Software in Today's Remote Work Environment?
Amongst all the different types of recruitment software available in the market, recruitment software is one of the most important business tools for modern-day organizations.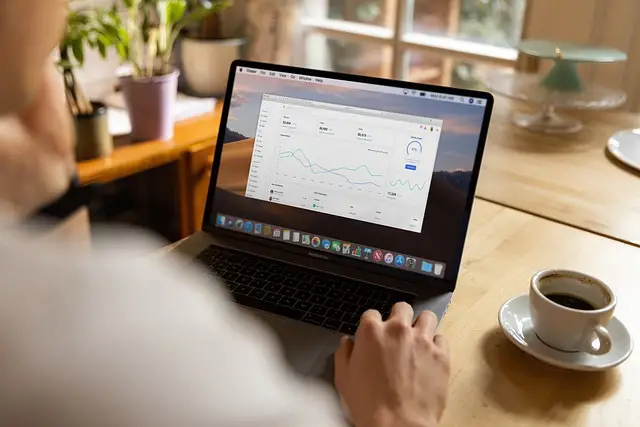 As businesses continue to evolve, hiring managers will need to have robust recruiting software that can help them manage their tasks and achieve goals in less time. Today, recruitment software is offering all this and more to recruiters, and thus, their demand is rising at a fast pace.
Recruitment software including ATS and interviewing tools are so relevant today because of the following reasons:
They help in effective applicant tracking and ensure that no relevant and skilled candidates get missed.
As a recruiter, you have to simply add the relevant keywords and questions to these recruiting software and they will help you find the most qualified leads within minutes. No more sorting through hundreds of job applications manually.

Recruitment software help in conducting interviews and background checks for remote employees

This software also helps in reducing human errors. Since a large part of the task is handled by algorithms, the chances of missing a qualified lead or rejecting a suitable remote candidate mistakenly reduce.

Another reason why this type of recruiting platform has become so relevant today is that they help recruiters in growing their databases effectively. With the growing popularity of remote work, recruiters now have the chance to hire employees from all across the globe. A recruitment platform helps in storing the applications and resumes of all such leads and hiring managers can use them when the need arises.
They help users achieve more in less time. And anything that saves our time today is of utmost importance to every professional today!
What are the Challenges that Organizations Face in Recruitment Process?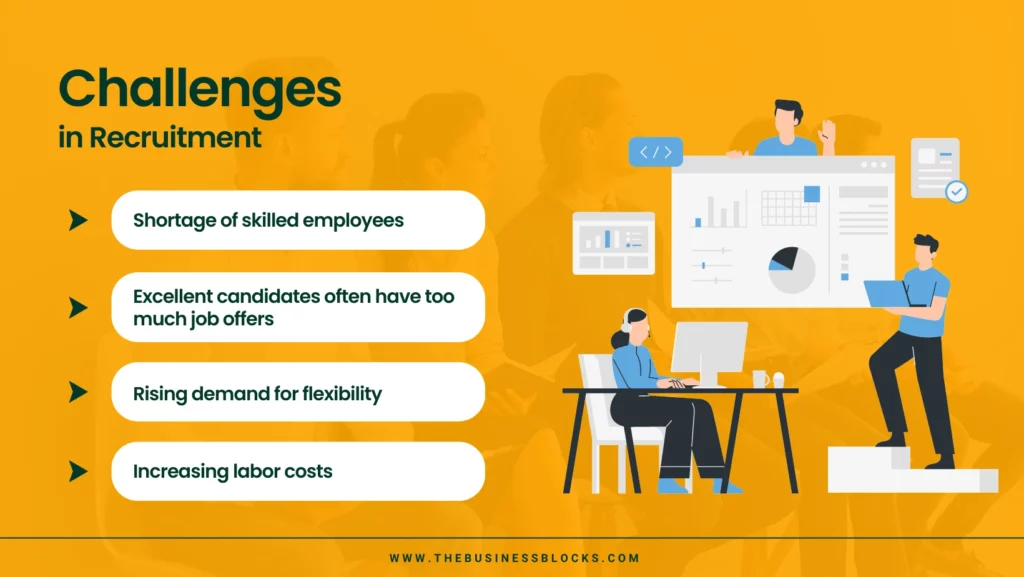 Recruitment is one of the most important functions of business organizations, and it comes with its own set of challenges and issues. While there are a lot of people with talent looking for a job, not all of them are the right for your company. There is a huge talent gap existing in the industry which makes recruiting the right people all the more difficult.
Apart from this, there are several other challenges that organizations face during the recruitment process. In this section, we will have a closer look at each of these challenges.
1. Shortage of skilled employees
As we mentioned above, while there is a large number of people with talent willing to apply for jobs, not all of them are skilled enough to be employed at your company. Hiring an employee who isn't fully skilled to handle the work of your organization can do more harm than good in the years to come. Thus, it is essential for employers and hiring managers to carefully analyze the skills of their prospective employees and check their compatibility before hiring them.
2. Excellent candidates often have too many jobs offers
Another common challenge that organizations face in recruitment is that the best employees usually have multiple offers with them. Most companies are willing to hire talented and skilled employees and don't shy away from improving their offers in case the candidate is exceptionally talented. This makes it higher for organizations to hire skilled and talented employees.
3. Increasing labor costs
Labor costs are one of the biggest expenses for organizations, and they are rising rapidly. Increasing labour billing/costs make it harder for companies to hire and retain good employees for a long period.
4. Rising demand for flexibility
The remote work culture has become incredibly popular after the COVID-19 pandemic. It gives employees the freedom to work from any corner of the world and enjoy a greater work-life balance.
Thus, more and more employees are drawn towards flexibility and are looking for companies that can offer them remote work positions. This creates a huge challenge on the part of companies as they have to evolve themselves to adjust to the monumental shift in the working culture.
Summary: The Wrap
Recruitment software is a type of technology that helps companies manage the hiring and onboarding process. It can be used to automate various aspects of the process, including posting job listings, tracking applicants, and scheduling interviews.
Recruitment software can also help HR departments manage employee records and documents, streamlining the onboarding process and making it more efficient.
Additionally, recruitment software can help companies improve their recruitment efforts by providing tools for sourcing and evaluating candidates.
Overall, recruitment software can help companies improve their hiring process and better manage their workforce.