There are multiple steps that an employer goes through before hiring someone for a job. One of them is a background check. A background check helps employers pick a team they can trust while mitigating risks and protecting the company's reputation.
It also helps them make educated decisions and hire qualified candidates. Background checks also safeguard your company against liability claims and help you comply with industry, local, state, and federal regulations.
Some companies may have an in-house background verification team while others may get it done through a third-party CRA (Consumer Reporting Agency). To accelerate the verification process, many of them use background check software.
In this post, we will discuss the best background checker software in 2023.
What is a Background Checking Software?
Most organizations only hire employees after a thorough background check. They may check many things, such as the education history, employment records, financial, and criminal records of an employee before extending a job offer.
Background check software gives employees pre-employment screening solutions that ensure the accuracy of a new hire's background. The software helps companies streamline the screening process and organize the data collected through the screenings.
Background check software also allows organizations to automate the background screening process for applicants. It reduces security risks for companies, ensuring they only hire qualified employees and volunteers.
Background check software may screen education, employment history, credit and award history, and criminal record. Some of them may also be capable of facilitating a drug test as well.
A single job opening sometimes receives hundreds of applications. Background check software simplifies the process of choosing the right candidate by offering background check solutions for potential employees.
What Types of Background Checking Software Exist?
Background checker software may be available individually as well as in conjunction with a larger suite of HR solutions.
Most software integrates with an Applicant Tracking System, allowing recruitment teams to access background information through a single portal.
It allows HR teams to streamline the application process and get a holistic view of each candidate.
Common Features of Background-Checking Software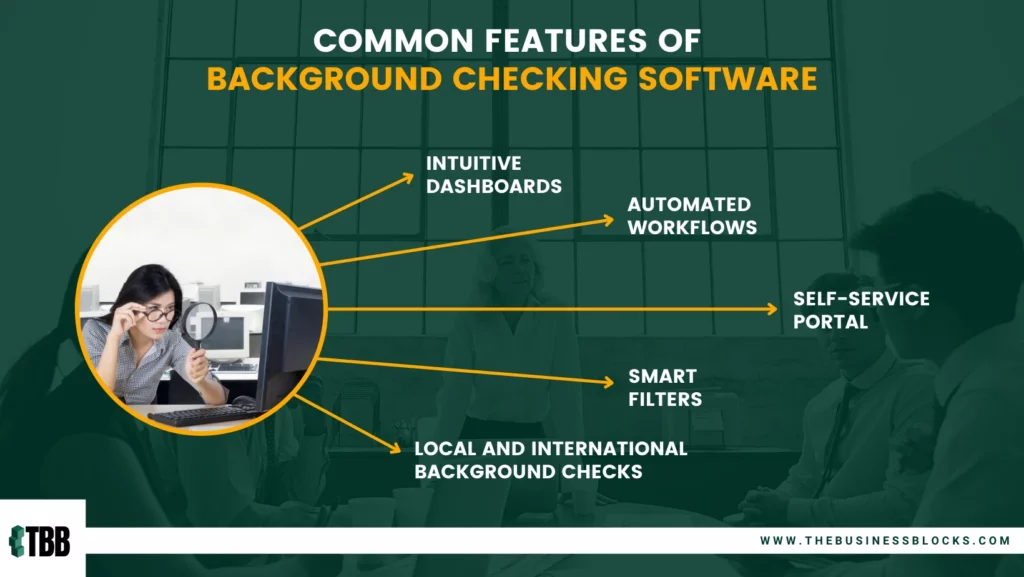 Some common features to look for in background check software include:
Intuitive dashboards
Having an intuitive dashboard is very important for background check software. It should help you visualize what's going on in your background check process. You should be able to determine how long your checks are taking, and if there are delays, why they are happening.
Automated workflows
Good background check software allows you to create custom automated workflows to simplify and accelerate the screening process. For example, you could create customized workflows based on a job role or industry. If you are hiring for a finance or banking job, the software should automatically trigger a credit check.
Self-service portal
You can speed up the screening process if you provide a way for your candidates to submit consent and information easily and accurately. A self-service portal helps you do just that. The candidates can also check the status of their background checks without having to call the recruiters.
Smart filters
Smart filtering options help you leave out unnecessary information, focusing on only the right ones to pick the right candidates for your company.
Local and international background checks
Many companies allow remote working and even employ digital nomads. A useful feature in background check software is to handle local as well as international background checks.
What are the Different Types of Background Checks?
Contractor, Vendor & Temporary Staff Check
It is always important to check the credentials of contractors, vendors and temporary staff before starting to work with them. This includes verifying their identity, checking references and verifying their qualifications.
By taking these simple steps, you can help ensure that you are working with reputable and qualified individuals.
Criminal Record Check
A criminal record check is a type of background check that looks into an individual's criminal history. This check is often required for jobs that involve working with children or vulnerable adults, as well as for positions of trust.
The criminal record check will show any convictions that an individual has on their record, as well as any pending charges.
Professional Licenses & Credentials Check
A Professional Licenses and Credentials check is an important step in the hiring process. This check helps to ensure that the candidate has the proper credentials and licenses to practice in their field. This check can also help to identify any potential red flags that may be present in the candidate's background.
Social Media Check
Nowadays, more and more employers are increasingly using social media checks as part of the hiring process. This involves looking at an applicant's online presence and social media activity to get a better sense of their character and whether they would be a good fit for the company. 
Verifications
Verifications are an important part of the hiring process. They help ensure that the person you are hiring is who they say they are. Additionally, verifications can help you ensure that the person you are hiring has the skills and qualifications that they claim to have.
Verifications can help you confirm that the person you are hiring is a good fit for the job.
Top 5 Background Checker Software
If you are looking for background check software, here are our top 5 recommendations.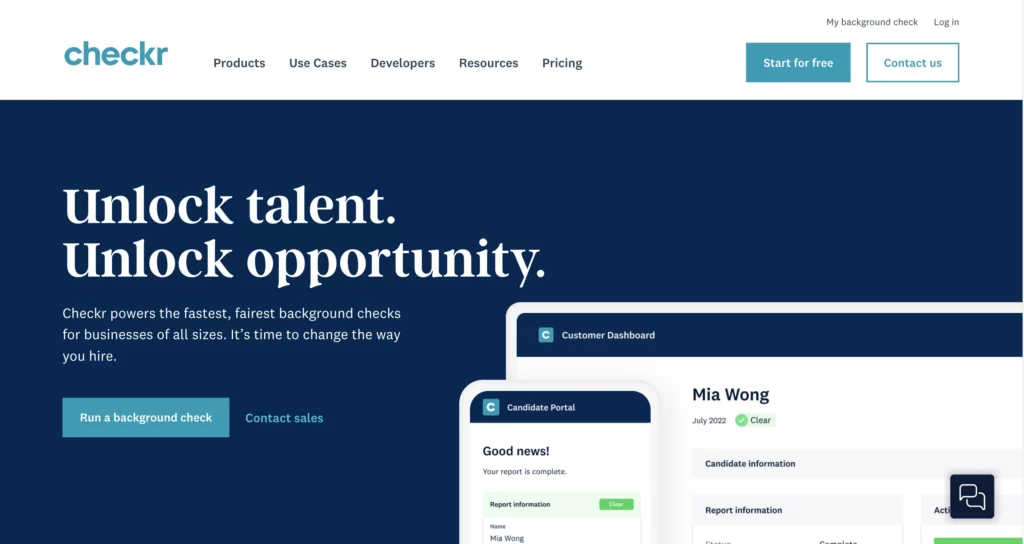 Checkr is a popular background check software since it helps you optimize and automate your workflows for accurate screening.
Some of the key features of Checkr include:
AI-powered background checks
Education and employment verification
Comprehensive candidate screening
Criminal record checking
Drug and occupational health checks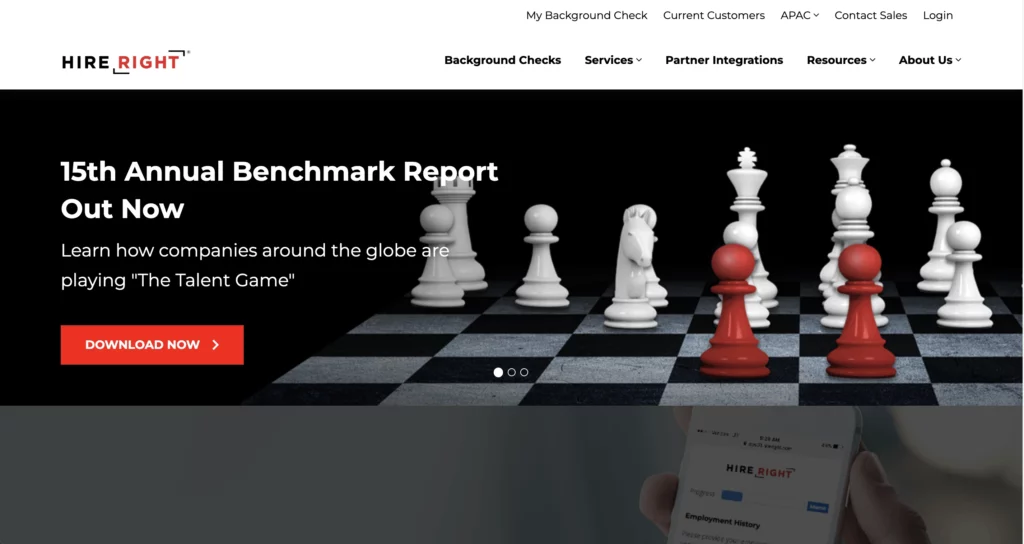 If you are looking for a smart background check software, HireRight is a good choice, regardless of the size of your business. It offers more than 150 background screening services, including criminal record checks, professional qualification verification, ID documents verification, and more.
Key features include:
Easy to use intuitive interface
150+ background screening solutions
Customizable solutions
Smooth onboarding facility
Global reach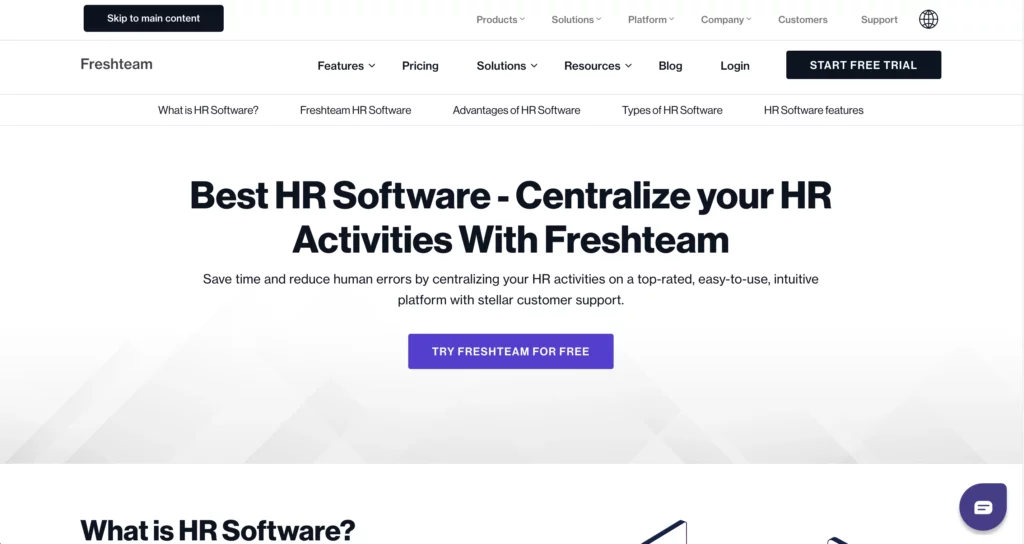 With Freshteam you can eliminate complications and delays in your screening process. You can automation candidate data verification, saving time, money, and resources.
Some of the useful features include:
Offers employment, education, financial, criminal checks and more
Intuitive dashboard
Self-service portal for candidates
Supports both local and global background checks
Customizable workflows that can be automated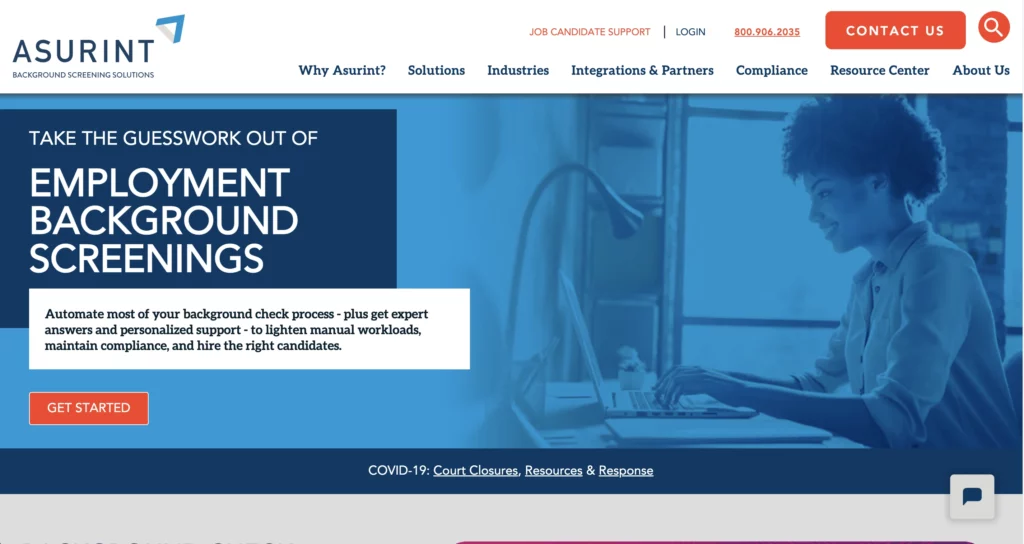 Asurint is a comprehensive background screening software that helps you pick the right candidates with confidence and ease. Advanced automation tools help you automate several manual tasks, significantly lowering your workload.
The key features of this software are:
All-inclusive platform for background checks and screenings
Customizable dashboard
Automate manual processes
Candidate portal that is both web and mobile friendly
Great customer support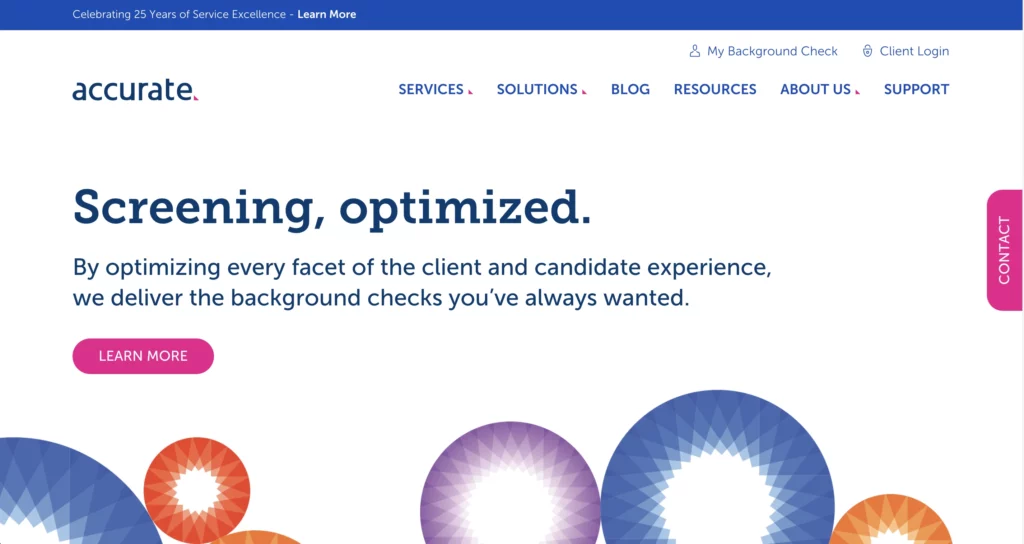 Accurate simplifies the background screening process for you by streamlining the process and making it more precise. It is an all-inclusive platform that gives you professional results tailored to your needs.
A few useful features include:
Comprehensive background check solutions
Scalable searches for high-volume screenings
Variety of background checks, including employment, education, criminal and more
Supports global background checks
Customizable workflows
Benefits of Background Screening Software
The benefits of background screening software are the following:
It reduces the time to hire by accelerating the screening process.
It improves the quality of incoming applications.
Removes the stress and pain of doing background checks manually
Helps fill positions faster by simplifying and speeding up the screening process
Helps you remain compliant with state and federal laws
Ensures the safety of your company
Who Uses Background Check Software?
Any company that verifies candidate information can benefit by using background check software. There have been numerous cases when candidates have lied about their educations, skills, past employment, and so on. If you want to hire the right and qualified candidate for your company, you need background screening software.
Challenges with Background Check Software
The biggest challenge with background check software is that they must comply with FCRA laws, EEOC rulings, and other state and federal laws. If you invest in a background screening software, ensure that it complies with the necessary laws.
The other two challenges are turnaround time and access to accurate and quality checks. Many court systems still use manual record keeping which can delay the screening process. International background checks also take time, which is yet another challenge for background check software.
Conclusion
It is the duty of the employer to ensure employee and company protection before they hire any new candidate. A background check gives you the opportunity to verify the information provided by a potential candidate. An accurate background check can help you pick the right candidate for your organization. If you are still manually performing background checks, it is time to switch to a background check software.