When a new client signs up for your service, it's not sufficient to leave them to their own devices; you must have a clearly outlined procedure to ensure they've made the proper decision.
So, how can you guarantee that you and the customer are set up for success? You need to design an efficient and successful onboarding procedure.
What is a customer onboarding process?
The customer onboarding process introduces new clients to your company, answering their questions, addressing concerns, and confirming they understand your services.
Do not expect your present client service structure to handle the customer onboarding process since this can result in disgruntled clients who cancel their accounts.
The customer onboarding process is one of the essential business responsibilities since it directly impacts the client's experience with the company, influencing profitability.
Importance of having a good customer onboarding process
The first 90 days of a customer's experience are the most vulnerable and influential. In a customer onboarding process, the client trusts your capacity to execute what you promised during the negotiation process.
According to a study by Wyzowl, 86% of customers think they would be more inclined to stick with a company that invests in onboarding material that welcomes and informs them after purchasing.
It's when the client is enthusiastic and involved in the directions and guidance provided along their journey. They are prepared to construct a viable plan and learn all they need to know for success.
When the partnership's health and recurring profits are at stake, it is crucial to create trust, obtain full buy-in, and set clear expectations to guarantee value throughout the relationship. Effective customer onboarding process facilitates success and pleasure, and when completed and maintained effectively, it can generate loyalty and support.
Crucial Customer Onboarding Process Checklist
In the thrill of a new project, it is easy to forget the small things necessary to set up a customer. Having a formalized customer onboarding process simplifies your life significantly.
Your firm will determine your specific customer onboarding process. But here are some of the essential steps you need to take.
1. Provide welcome documents.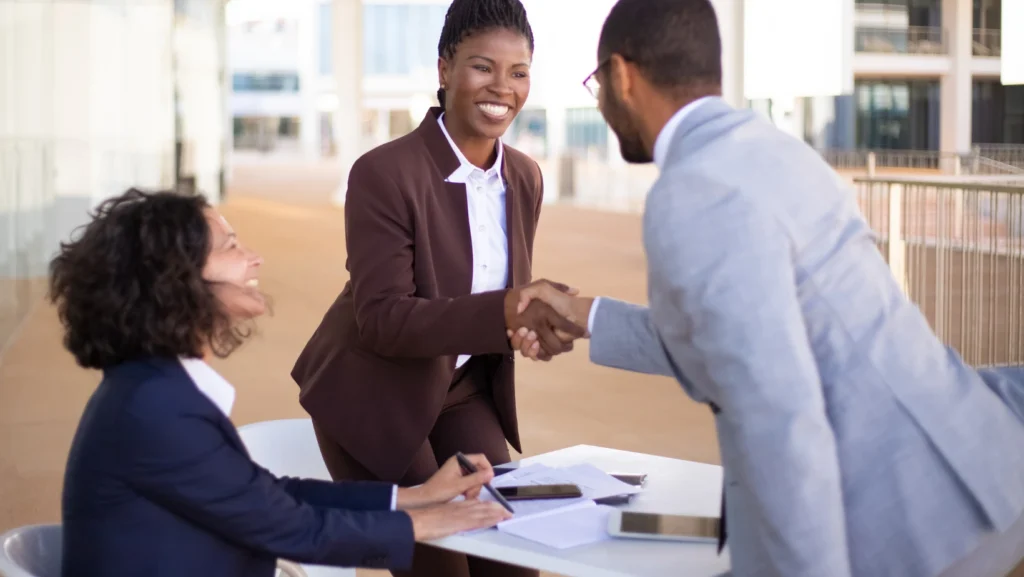 At the beginning of the project, a cordial greeting establishes a positive tone and sets expectations.
There are two aspects to greeting a client: conveying information about yourself and collecting information about the client.
By sending a welcome document to each new client, you may answer frequently requested questions in advance. Utilize the document to describe your approach, present your team, and remind them of your payment terms.
2. Collect important data
Collecting necessary customer data is another crucial part of a successful onboarding procedure. How could you ever prepare for success without this information?
After sending a welcome message, the data gathering procedure should begin immediately.
All these components must prepare and onboard your client for the subsequent phases, whether it is an intake form or access to resources and technology.
If collecting information via an intake form, ensure that the document is helpful and captures critical, relevant information, such as company background and supplementary tech setup, depending on what data is required for the project.
You may accomplish this measure using social networks by interacting with your customers on their turf. This can be achieved by following their Facebook business page or engaging with them on LinkedIn while encouraging them to interact with your company's social networks.
3. Get your legal documents ready.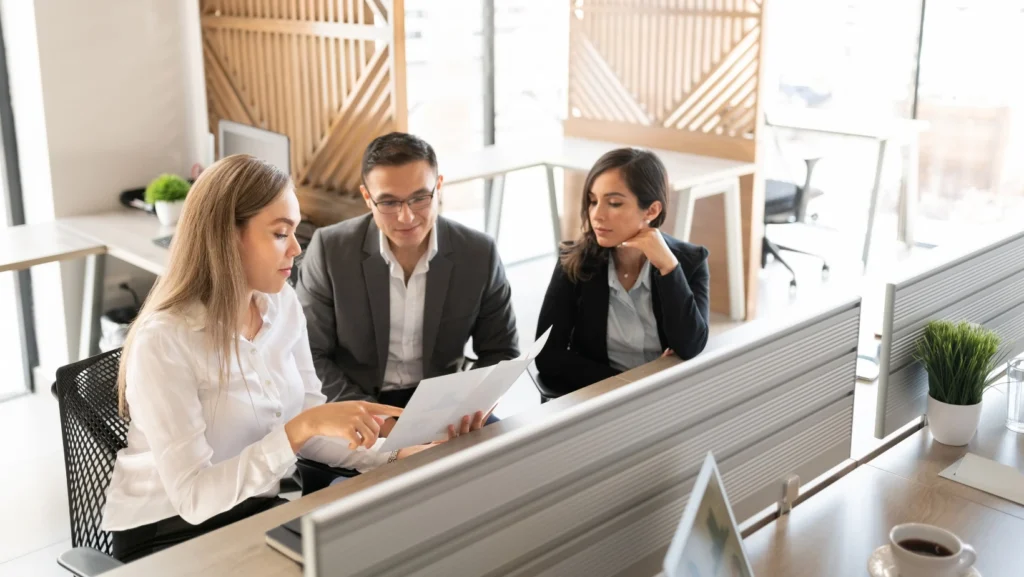 A verbal "yes" is exhilarating in and of itself, but it is meaningless without a legally binding contract. Having a documented agreement and NDA procedure demonstrates that you are in control of the situation.
The customer onboarding process should always begin with delivering a contract to the client. Email, internet services such as HelloSign or DocuSign, and in-person signing are all viable options for sharing a contract.
Your customer onboarding process will differ based on who retains the contract in this phase. Your client often asks you to sign a non-disclosure agreement (NDA) or legal document. You must either wait for the client to undertake this step or prod them in that direction.
Using electronic signature tools, the signature process can be managed automatically. You may quickly configure automation to prepare paperwork for prospective clients, send intake follow-up communications, receive notifications for signed documents, and more.
Even if your app of choice keeps contracts within its system, you should also save copies of all contracts in your project management app.
4. Prepare to get paid.
Your financial onboarding processes may differ, depending on the customer like the legal customer onboarding process. For instance, you probably have your accounting or invoicing software to operate, but you may be required to utilize the preferred payment platform of your client.
It is also essential to clarify the payment methods you want, such as wire transfer, check, credit card, or PayPal.
There may be tax-related duties to complete, such as sending a W-9. And you will need a centralized spot to record agreed-upon client rates (if there are variations). If you demand a deposit or advance payment, this is the moment to establish those terms.
You can link your payment service to your accounting software to make bookkeeping more straightforward and less prone to human error. Thus, income tracking is automated, and there is no need to transmit data across apps manually.
5. Generate multiple touchpoints.
Your new customers must realize you think about their development. Create various contact points so that your customers can readily reach you via social media, email, live chat, etc. Include your telephone number in all your correspondence so that the recipient can contact you if necessary.
Regularly check in with the consumer to ensure that everything is functioning smoothly. Determine what is performing well and where problems are occurring. Ultimately, you should search for opportunities to support your customer, and assist them in maximizing the value of your product.
6. Set up your project plan.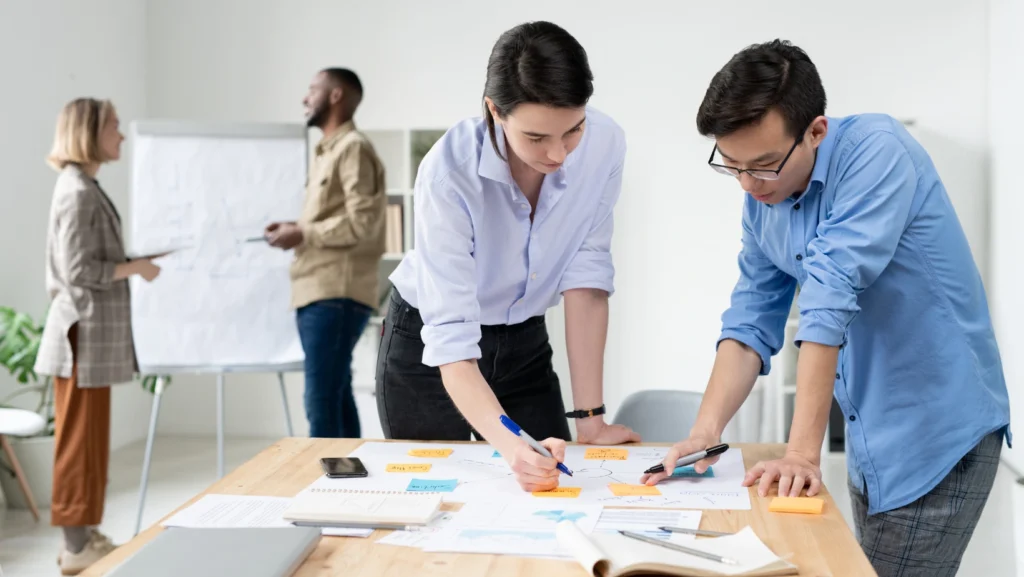 Now that you are nearly complete in the customer onboarding process, it is time to prepare for work.
First, you must make room for the new client in your project management pipeline. This may be a new Notion page or Google Drive folder. Depending on your project management platform of choice, the procedures required to add a new customer workspace will change, so be sure to adjust the checklist accordingly.
Note that you may also be invited to join the project management of your customer. You will also need a method to manage and assign specific jobs and add due dates if necessary.
If you wish to keep your customers or teammates informed, you may use automation to deliver project updates as chat messages or optimize your project management operations in other ways.
7. Define the machinery and platforms to use
Your client must have access to the team's systems to implement the project and the communication type.
It is necessary to gain access to your client's tools and technologies to understand how they function.
Equally crucial is educating and integrating the client on the things you will require to employ in your procedures to guarantee excellent communication, monitor deadlines, and house a devoted resource center.
You should describe all systems to be used and offer the customer access and configuration instructions.
Consider the fields of the interaction that require consistent visibility when detailing which tools and technologies could work for your team and client.
Getting ready for success.
Not every client will have a flawless customer onboarding experience. However, by iterating and optimizing your current customer onboarding process constantly, you will only improve it, making your customers more contented and prosperous, and increasing the general health of your company's connections.
A smooth customer onboarding process promotes a strong collaboration between you and the client, which fosters loyalty and aids in retention.