In search of a low code workflow automation platform to simplify your business operations? Continue reading to learn about Monday.com.
Technological innovations unceasingly transform the global economy. Trends have clearly shown that digital technology has become a major determinant of a company's growth, competitiveness, and success.
Given these facts, any company and organization must adopt an effective system that improves communication, collaboration, lead management, and overall performance.
An award-winning app, Monday.com offers today's best solutions to your project management, automation, and app integration. No longer are the days that you dread Mondays because, with Monday.com, work becomes painless.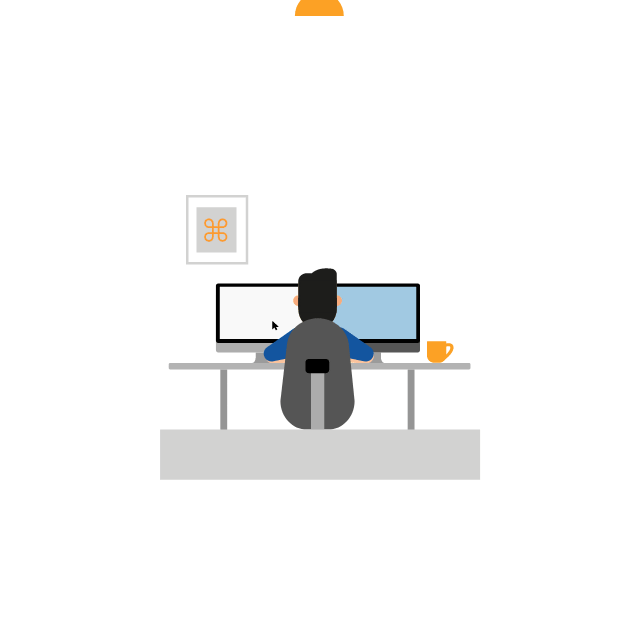 Top-notch solutions for low code workflow automation, app integration, and project management
Monday.com is a cloud-based platform committed to helping a company grow by providing all the tools needed to run a business effectively and intelligently.
Currently, companies utilize several apps for communication, analytics, marketing, finance, lead management, and many more.
A recent survey reveals that an employee in every industry has to juggle 9-11 applications daily just to accomplish a task.
As a result, managers and their subordinates confront a set of unprecedented challenges like information overload, loss of leads, slow response, poor tracking, and repetitive work. Needless to say, these will hurt the business and productivity in real-time.
Monday.com addresses these problems by offering its clients a highly intuitive platform that can integrate multiple apps, automate workflows, and level up collaborations. It provides the team a space to keep track of their progress, document threads, and share leads and ideas.
Monday.com is equipped with an algorithm that allows customizations that match the nature and needs of the company or department.
What Monday.com can do for a company is indeed noteworthy. More than 100,000 teams including industry giants Unilever, Uber, and Adobe entrust their operations and productivity to Monday.com.  The good faith of their clients certainly precedes their reputation as one of the leading project management tools globally.

How does the platform work?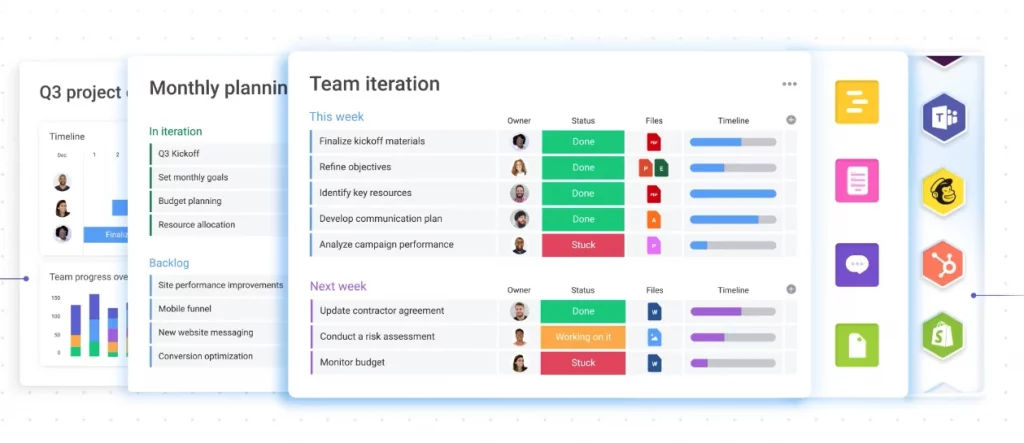 Among the platform's many functionalities, app integration and automation are where they shine most.
They recently launched the Monday.com app marketplace that brought their app integration capabilities to a higher level. Monday.com is now fully integrated with leading apps in productivity like Microsoft Team and Adobe Creatives.
The app integration tool of the platform allows you to create a personal work hub, where all your work-related apps are gathered and connected. Their algorithm collects the data from each app and consolidates it in Monday.com. In this way, you can access, share, and process the information with less confusion and effort.
Monday.com can also transform the dynamics of business operations by introducing workflow automation. They offer built-in recipes to eliminate the need to perform manually company's routine tasks.
The remarkable level of app integration and workflow automation that Monday.com offers is highly credited to the Application Programming Interface (API) based on the GraphQL structure. It guarantees seamless, reliable, and secured execution of these functions while accommodating customizations that better suit the unique nature of a company.
Apart from all these, the cloud-based work operating software was designed meticulously so that managers and members of the team can effectively monitor and analyze the progress of their respective projects.
How is Monday.com different from its competitors?
The market is full of project management apps like Monday.com, but some qualities make this platform one of the best in the industry.
First, no better software can top Monday.com in task management. The platform stirred away from the old and ragged approach in task management. Instead, it designed an amazing system that can assign tasks, agendas, deadlines, person-in-charge, concerns, groups, and other factors often included in data-driven decision-making.
The second advantage of Monday.com is the superior visual workspace. Not all platforms have visual presentations as comprehensive, organized, and clean as this one. You can map out your to-do lists, goals, and schedules on Monday.com. At the same time, the platform guarantees that your visual workspace is perfect for your preference.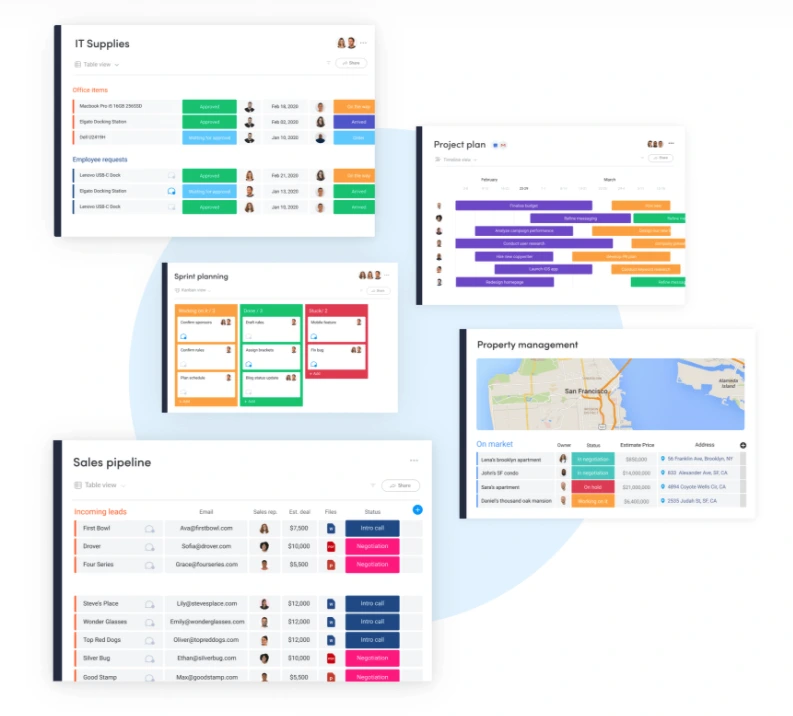 Customization is another big gun for Monday.com. Any employee, with or without a programming background can do since the platform requires no coding or programming work. In addition, Monday.com has opened itself to customers, partners, and even third-party developers as they can now create apps on the platform. Such an option can expand and tailor-fit the purpose of Monday.com to their company.
Lastly, Monday.com values data security and privacy, placing strong and reliable safeguards to prevent data theft and snooping.
Monday.com is best for
… EVERYONE.
The reality is that, whether a business is small or big, its operations need a cloud-based system such as Monday.com to stay on top of everything.
This low code workflow automation platform is extremely versatile and flexible in that it can adapt to any line of work. It has been proven useful in simplifying the sales pipeline, boosting marketing campaigns, organizing project roadmaps, event planning, content creation, and so many more.
On top of all these, every department, be it HR, finance, marketing, sales, or R&D can use the software to improve overall operations and collaborations with other teams.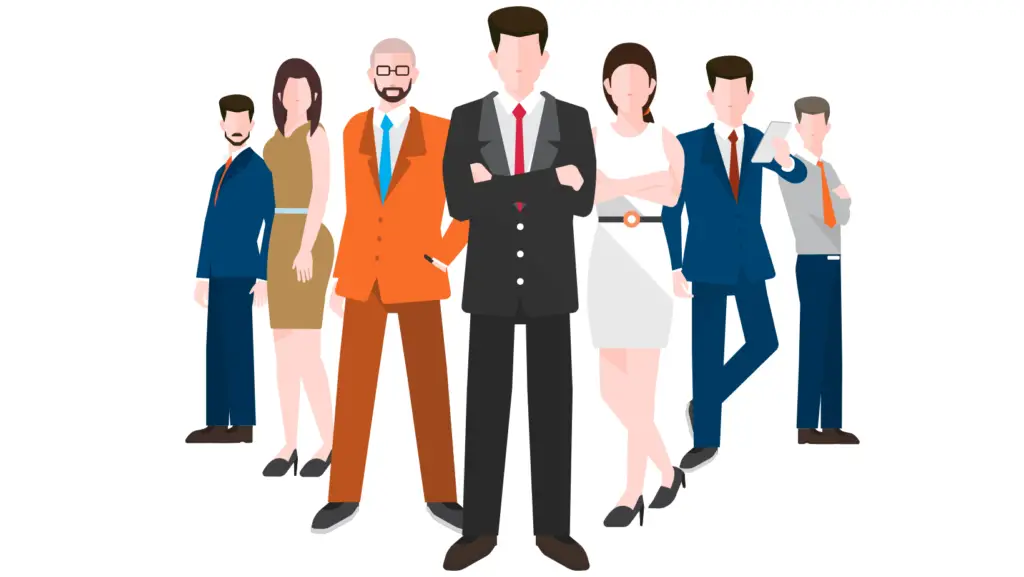 Team leaders and managers could have better monitoring and presentation of data as well as the progress of every project or goal of the team. Moreover, with a properly streamlined workflow, they could easily determine areas that need support or improvement.
The diverse applications of Monday.com are being exploited by many fields such as:
Engineering and Construction
IT
Content Creation
Marketing and Sales
Advertising
What are its existing integrations?
Monday.com can bring together a diverse set of apps you use in your work including, but not limited to the following:
Google Drive
Gmail
Google Calendar
Other Google Suites
Outlook
Microsoft Team
Slack
Zoom
Excel
Zapier
Adobe Creatives
Zendesk
Shopify
Survey Monkey
Mailchimp
Facebook Ad
Gitlab
Github
Asana
Trello
Final Say…
Any company that strives to succeed in its respective line of business must invest in cloud-based systems and project management software. Its impacts are outstanding although not immediate.
"Today's high-performing applications enables every person to do more in less time."
Using Monday.com can significantly reduce IT costs and meaningless labor. Scaling up and down becomes more of an option rather than a faraway solution. A company with a reliable system such as this can boost not only the company's profits but the efficiency, productivity, and motivation of every employee.