Presenting a commercial proposal is significant for your relationship with the client. After all, through your presentation, he will better understand you and your product and decide whether or not to make the purchase.
A good business proposal presentation offers several benefits. However, you must formulate it objectively, attractively, and excitingly.
What is a commercial proposal?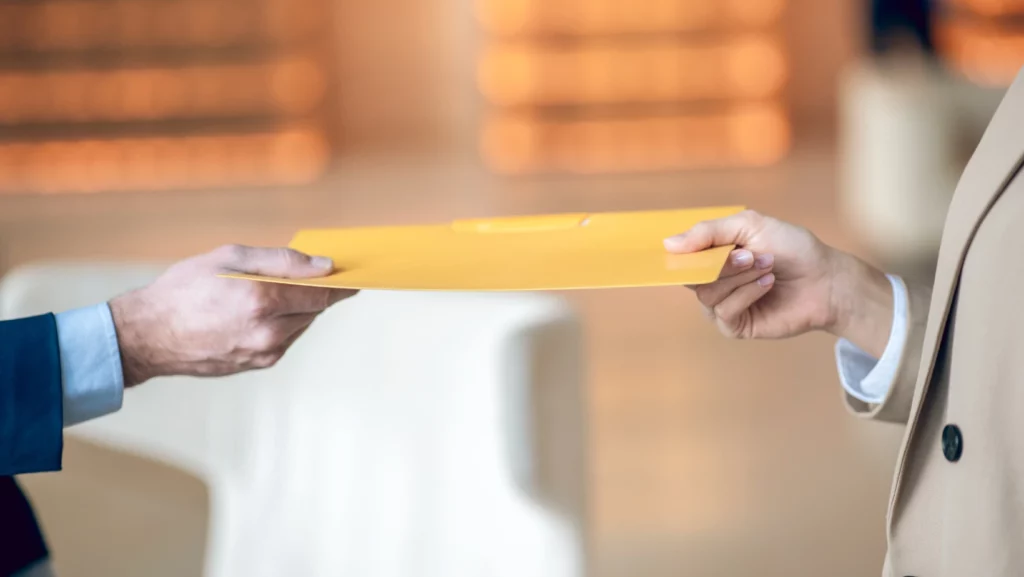 A commercial proposal contains a product or service offered to a specific customer. It can be presented physically, digitally, or personally and must describe your values, how the commercial proposal will be executed, etc.
Presenting a commercial proposal means expressing how your products can solve a customer's pain or make a dream come true.
Making an incredible business proposal presentation may seem a little complex. After all, this is a document with many variables. Despite this, investing in it is essential for at least three reasons:
Increases the chance of closing the sale;
Promotes a great impression of the business;
Facilitates the understanding of the customer or supplier.
To be more explicit, a commercial proposal consists of a presentation to buy or sell something. Architects, for example, make commercial proposals for the restoration of properties. Already managers for the sale of specific projects, goods, or services.
However, you must be very careful when formulating your commercial proposal, paying attention to some valuable tips I have separated. Below, I explain the main tips for presenting a killer commercial proposal. So read on!
1. Count on attractive visual elements
A proposal must have attractive visual elements. With the increasingly frequent use of social networks, the corporate world has invested in its visual identity. Some studies prove that more than 80% of human communication is non-verbal, which shows the importance of investing in visual elements.
With this, a business conveys positive messages to the target audience, for example, that you are organized and want to offer the best possible experience. As a result, your store strengthens its branding, which is significant for the customer to close business with you.
In documents, bet on an exciting text font, high-quality printing, and documents with a planned layout. Also, use folders with your company's logo or the project in progress. Thus, you can transmit more quality and authority to your client.
In your presentation, take the opportunity to assemble a visually pleasing slide. The image has the power to catch your interlocutor's attention. Again, eliminate the excesses and leave only the information that matters; it is your role to explain it. Some files are in PDF format to compress raw data while creating the presentation. You don't need to worry because you can easily convert from PDF to PPT to make your presentation more interesting and engaging.
Also, take the opportunity to invest in your image. Dress well, know how to use non-verbal language, and maintain good posture throughout the presentation. Even if you don't want to, your image says a lot and can influence the proposal's success.
With all these visual elements at your disposal, the presentation of your commercial proposal will be a success!
2. Know your target audience
First of all, a good business presentation must consider your target audience. In other words, the people you're trying to convince. Your audience can vary greatly.
It can be a natural or legal person, a young person or an older adult, a man or a woman. Therefore, it is natural that your presentation also changes to understand these peculiarities. Here are some everyday items when defining a target audience:
Age;
Gender;
Social class;
Schooling;
Location;
Lifestyle.
For example, imagine that you have a store that operates in the field of electronic games, and your audience is younger. Think about the following factors before presenting your business proposal. Your store will sell to a primarily male audience aged 17 who likes to play with friends.
On the other hand, your audience may be primarily male, married, doing postgraduate studies, and preferring to play alone. Realize that because they are different audiences, the way you should present your commercial proposal will be different.
Remember that the more information you have about your client, the better it will be when presenting the commercial proposal. After all, the collected data will turn into an irresistible solution and will be able to delight the customer, making them loyal to your store.
With a clear audience vision, you can formulate an impactful, objective proposal that speaks appropriately to your client. Thus, the chances of success and closing a good deal are greater.
3. Have a clear goal in mind
Now that you know your audience before starting to write, it's interesting to think about the central objective of your commercial proposal.
You might aim to provide a quick, bird's-eye view of the company's goods or services. You may also want to go as deep as possible, explaining your proposal's details. Or even create a fluid, attractive and exciting proposal.
Therefore, if you want to present your commercial proposal irresistibly, remember to insert the following information in it:
Purpose of the services offered;
Process (including tools that will be used);
Deadline for presenting the desired results;
In this sense, if your store has been on the market for some time, detail all the services provided to that specific customer. Thus, your commercial proposal presentation will show the seriousness of your business.
However, keep in mind that it is not a static document. That is, it should adapt to your customer's profile and the size of your store.
One thing is sure: having a goal will make it easier to produce and follow a coherent direction from start to finish of the commercial proposal.
In this case, using the 5W2H tool as a starting guide is worth it. It allows you to reflect on seven questions — What should be done? Why? As? Who will do it? When? Where? How much will it cost? — and define the purpose of the proposal more effectively.
4. Know your numbers in depth
Every commercial proposition, whether buying or selling, depends on a solid knowledge of numbers. With this, you will understand if there is room for negotiation, how the numbers affect the company's performance, and the final results.
But, after all, what numbers are these? It depends on your proposal. For example, if you are selling a project, you need to know the costs involved, the expected net profit, and the potential return on investment, among other things.
In this case, if you don't know your numbers well, the most exciting thing is to prepare a proposal alongside someone from the financial sector. Furthermore, these numbers will be constantly transformed according to the reality of each undertaking and the nation's economy.
For example, a store that sells air conditioning may have its numbers affected in colder seasons. After all, the seasonal sales period comes for everyone, and you need to prepare for these moments.
On the other hand, on commemorative dates such as Black Friday, your store's numbers may be much higher. Therefore, always try to analyze the results of your store and, in this way, you will be able to present a killer commercial proposal.
It is also essential to have goals about numbers. For example, maintaining a 30% profit margin on the project or having a 15% return on investment. This way, you will have more chances of putting together a financially attractive proposal to take your store to a higher level.
5. Communicate very clearly
If you know your client and their numbers and have a clear objective, you can make an incredible proposal (like a document). Even so, another critical element is needed: communication. Without good communication, the result will not be as expected. In other words, having an impressive business proposal is useless. You need to know how to communicate this to the customer.
In that case, you need to train yourself. You must make yourself understood without too many roundabouts or slips to explain what you want.
One of the main tips for communicating well is: to be safe. Know precisely what you're talking about and show the customer you have confidence. If you are unsure, your customers will be too. Thus, you may lose control of the situation.
It is also important to avoid slang or technical language that creates noise in communication. That's why it's so important to know your target audience. It would be best if you communicated according to their profile. If he is more serious, act seriously when presenting your business proposal.
On the other hand, if there is an opening for this, you can make the environment more relaxed by making a joke familiar to your niche.
If your client does not understand your language, it will be difficult for him to process the proposal and evaluate its benefit. So it's likely to back off. Therefore, before presenting your commercial proposal, study the subject well and what you should say, and remain calm when presenting it.
6. Above all, avoid excess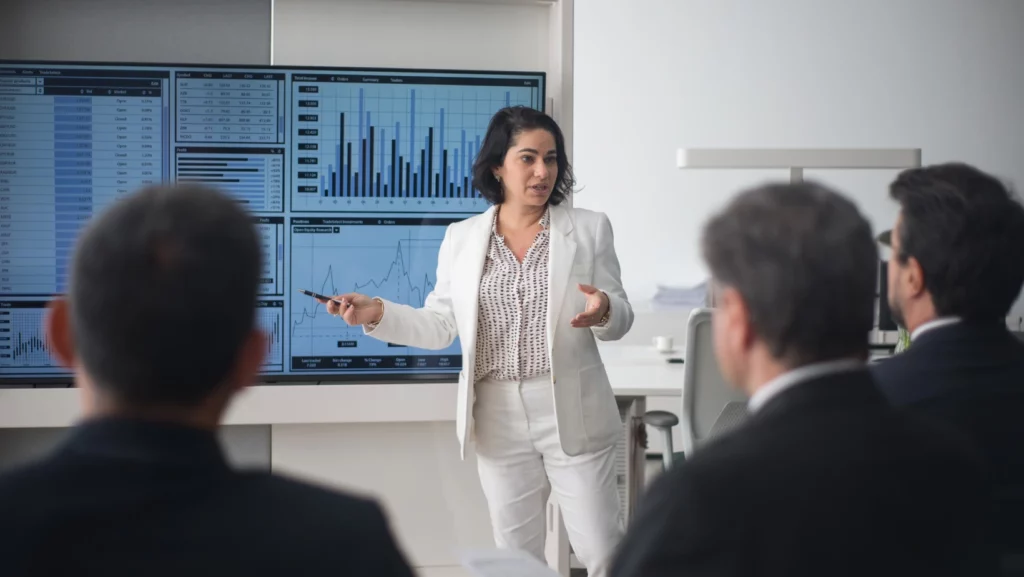 To establish communication and convey security, some people sin by excess. That is, they formulate long and even too detailed presentations, which makes it difficult to understand and makes the client more insecure.
In addition, making a very long presentation with many details makes the client more insecure and discouraged from continuing to listen to you. That's not the feeling you'd like your client to feel while you present your business proposal, right?
In that case, remember the old jargon "less is more." This means that you must learn to have assertive communication. To do this, leave in your commercial proposal only what is essential; eliminate excess numbers, fine print, or clauses. All of this can be put into a legal contract if needed.
Highlight the information that matters most to your audience. For example, how much will he pay, what benefits can he get, and what is the deadline for this to occur? That way, when the customer understands how much to invest and what he will receive in return, his interest in closing a deal with you will occur naturally.
If there is any doubt, feel free to respond in person. Thus, besides not overloading the customer with information, you can create a closer bond and show that you understand the subject. Consequently, you will have better results when presenting your commercial proposal, leading the customer to consume your product several times.
7. Show your differentials
In the previous steps, I showed you the basic steps for an excellent commercial proposal presentation. However, remember that your competitor may already be doing this. You must show your client why he should close business with you.
In this sense, insert your market differentials, differentiating your store from others in your segment. Thus, you can close deals with the right customers and become a successful case.
Conclusion
Now you're on top of the subject and ready to present your business proposal safely.
Always remember that an excellent commercial proposal presentation depends, in principle, on who your target audience is. It is also necessary to have a clear objective, know the company's numbers and communicate excellently.
Finally, avoid excess and bet on attractive visual elements. That way, you will be ahead of many other businesses when presenting your proposal.