Check out this Movavi Video Editor review to see if this is the right video editing tool for you.
A good video editing tool can help your business in several ways. It can help you create professional-looking videos that represent your brand well, which can boost your business in terms of marketing and customer relations.
It can also help you save time and money by allowing you to edit videos quickly and easily. In addition, a good video editing tool can help you keep your videos organized and can make it easier to share them with others.
There are a lot of different video editing tools available, so it's essential to do your research and find one that will work well for your specific needs. One video editing platform you've got to check out is Movavi Video Editor.
In this article, we will provide you with our thoughts on the software, what we like and don't like about it, what sets it apart from other video editing software, and many additional useful information to help you decide whether or not this is the right video editing tool for you.
What is Movavi Video Editor?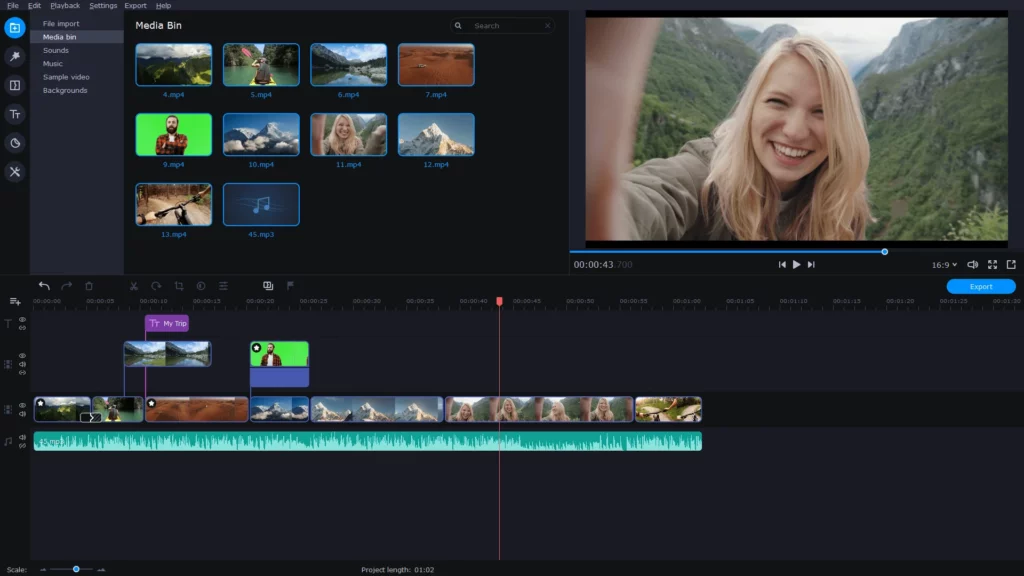 Movavi Video Editor is an all-in-one video creator packed with all the standard video editing features you might need in a simplified interface, making it suitable not only for experienced video editors but also for beginners and casual users who are looking to create their videos both for personal and professional purposes.
The Movavi developers believe that it is possible to create compelling videos even without complex and highly advanced tools and capabilities.
Hence, the software simplifies video creation by avoiding complicated layouts and interfaces that are sometimes unnecessary, especially for beginner editors.
Despite it being a simplified version of the other existing video editors such as Adobe Premiere Pro and Final Cut Pro, Movavi is still powerful enough to render the final product quickly. It is one of the best video editing software that is capable of producing high-quality output with such an unintimidating interface.
Integrations with other Platforms
The Movavi Video Editor has integrations with popular video-sharing platforms out there such as YouTube, Google Drive, and Vimeo.
Youtube
Movavi lets you export and upload your edited video directly to YouTube. All you need to do is sign in authenticate your YouTube account and allow Movavi to upload videos to your channel. You can select and customize all your export preferences such as video quality and resolution, and add YouTube titles, descriptions, and tags all within Movavi.
Google Drive
Much like exporting to YouTube, Movavi also allows you to export and store your videos on Google Drive. Just by signing in and authenticating your Google Drive account via Movavi, you can easily upload the videos into your Google Drive folders. You can even select privacy options such as Only Me or Shareable link.
Vimeo
Movavi also directly integrates with Vimeo so you can easily export and upload your videos into your Vimeo account. Similar to how it's done with Youtube and Google Drive, all you need to do is to sign in and authenticate your Vimeo account through Movavi, choose the privacy settings of your preference, select the video resolutions and tags of your choice, and your video can easily be available for viewing from your Vimeo account.
Pros and Cons of Movavi Video Editor
Pros:
Simple and easy-to-use interface

PiP (Picture-in-Picture) tools

Chroma-key capability

Tilting

Basic

keyframing

Motion tracking

Quick movie-creation tool
Cons:
Needs to improve trim modes and clip pre-trimming

Rendering also needs improvement

Currently not compatible with Apple Silicon M1
Who is Movavi Video Editor For?
Video Editing For vloggers
Movavi aims to make video blogging as simple and cost-efficient as possible by providing a video editing tool that packs together all the tools you might need in one user-friendly software.
It allows you to create most if not all of the tools you need to complete your vlog, tutorials, or reviews, with its capabilities in intro creation, chroma key, transitions, special effects, screen recording, and more.
Video Editing for Family Memory Archivers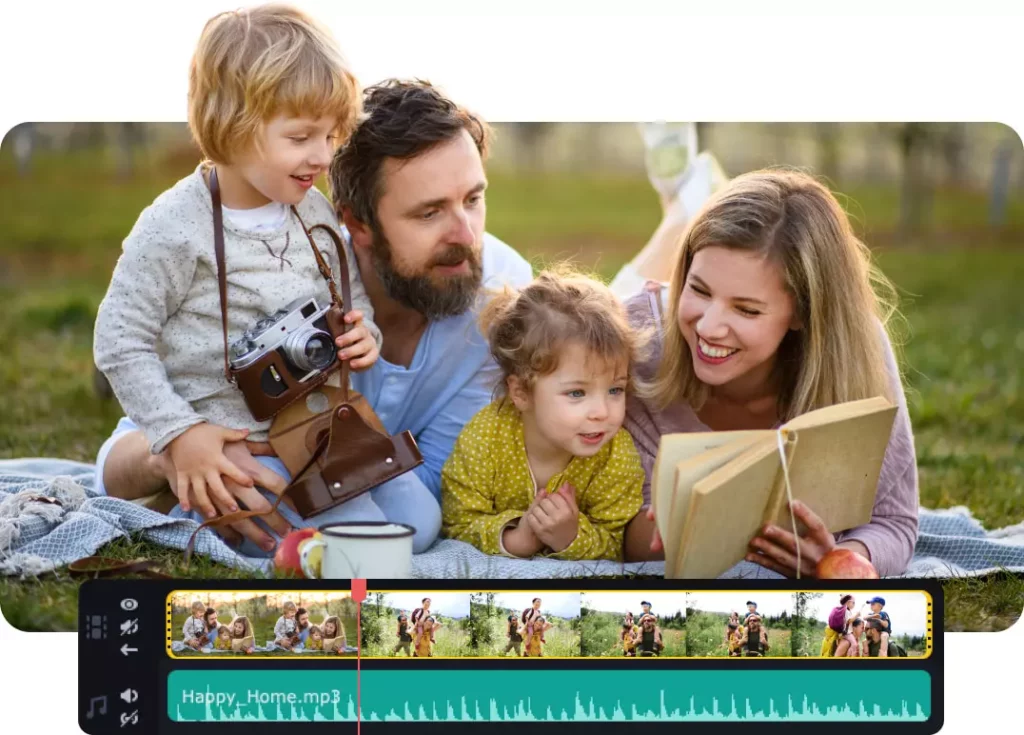 Movavi also lets you digitize your precious family memories. The software helps you convert old videos into beautiful digital videos and slideshows so you can archive your vulnerable family moments better, be it special family events, anniversaries, weddings, birthdays, and more.
Video Editing for Teachers and Students
Movavi is also a great educational tool.  With this software, you can make engaging video presentations that contain beautiful transitions and effects. If you have Movavi Screen Recorder installed with the Movavi Video Editor, you can record your screen which comes in very handy for creating tutorials and webinars and converting various kinds of media files into videos that can be stored on a CD/DVD.
With Movavi, teachers and students can stay up-to-date with today's modern and technology-friendly approach to learning.
Movavi Pricing
Movavi offers various pricing plans according to your needs.
Movavi Unlimited = $84 for a personal 1-year subscription, or $168 for business-1-year subscription

This is the ultimate bundle that contains all Movavi programs and effects.

If you are looking to cut down on the costs and purchase

just the specific tools you need, Movavi also offers individual purchases of the tools contained in the unlimited bundle. Check here to view the complete list of individual tools you can purchase with their prices.
The Wrap
If you're looking to create high-quality video content but don't want to spend a lot of time or money doing it, you need a video editing tool that's easy to use but still produces great results.
This is what makes the Movavi Video Editor one of the best of its kind. Its simplicity can make anyone an editing expert because of how easy it is to use its overall interface. It has an intuitive and wide range of features that allow you to edit your videos the way you want.
So whether you're a beginner or a seasoned pro, the Movavi Video Editor is the perfect video editing software option for you.