Have you ever wondered how to integrate data from multiple sources? Domo is the solution with its hundreds of connectors.
Establishing a thriving business is harder than it seems. You must have a dependable team, great time management, and ensure that company goals are met.
Modern times call for working smart instead of working hard. Technology is more acknowledged in the workplace since it provides the company with a competitive edge over others. 
It acts as a boost in efficiency since technology tends to make workloads simpler.
To turn your business into a thriving one, you can depend on The Business Blocks. They have all the necessities to transform stagnant businesses into productive ones.
Though The Business Blocks has an ecosystem of impressive platforms, this article will be discussing Domo.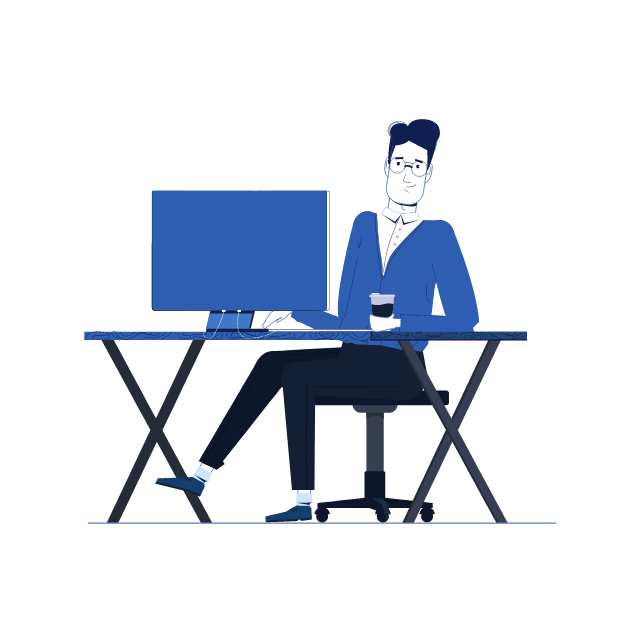 What is Domo and what makes it stand out when it comes to data integration?
Domo is more than just another cloud-based Business Intelligence tool. It serves as an umbrella for multiple functions, such as:
In a similar fashion to your car's dashboard, data dashboards provide status updates on performance. It gives you a rundown of real-time data metrics while determining which items need urgent response.
Data is arranged just the way you want it. Domo lets its users customize dashboards to easily navigate and access specific information when necessary.
Even if "beauty is in the eye of the beholder", everyone can agree that data isn't necessarily the best thing to look at. A visual display of data or information helps to simplify (or even beautify) dull data.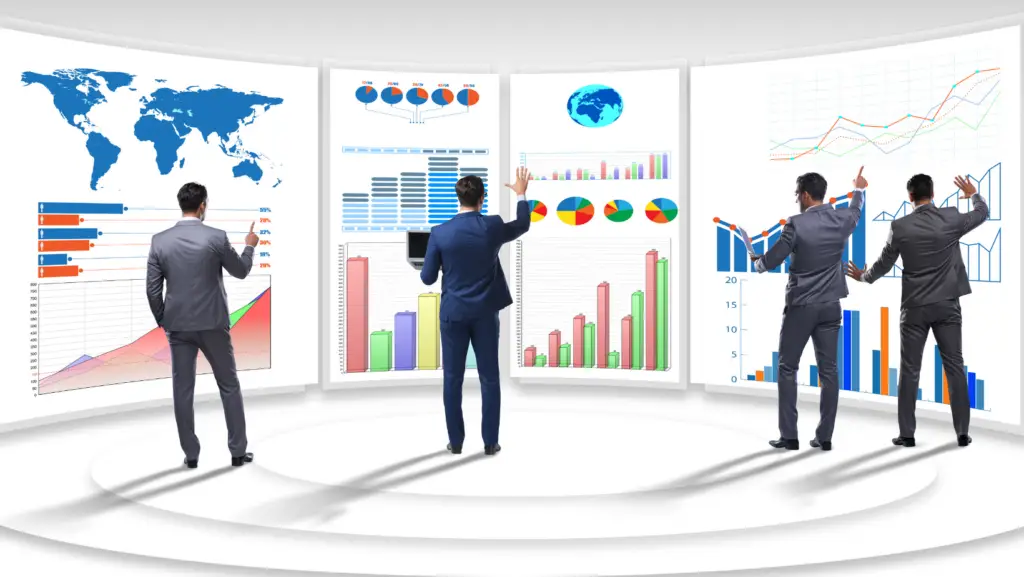 Flexible Data Connections
The Business Analytics program was made to effortlessly connect all systems, whether they may be on-premises, proprietary systems, or cloud. 
Ensure confidential data sets (i.e. HIPAA, PII, and PHI) stay secure by encrypting them.
Avoid having to spend a large amount of time entering endless data into the system. Not only do you waste valuable time, but there is also a big chance of error caused by manual input. By digitizing your data, you will notice speedier turnaround dates and better collaboration among colleagues.
Considering today's digital landscape, business integration should be viewed from more than just its technical perspective. Integrations pave the way for an organized environment to stay on top of heavy workflow. 
Ensure everyone is aware of their responsibilities through their "Personal Tasks". Tasks are labeled under three categories: to do, working on, and completed. However, you can create other categories to stay organized for different projects. Domo enables managers to create projects by listing the essential team members and an optional description of the task at hand. Projects are listed along with their corresponding due date, and privacy levels may be adjusted so that only those involved can access details. 
What Does Domo Do? 
How to visualize data with Domo?
Domo is a business intelligence software that specializes in data integration and converts data into a visual display of data or information. However, it is more than just software because it is capable of:
Data Connections Lessen your tasks so you can spend more time on things that matter. Domo maintains and manages at least 1,000 pre-established data integrations at your convenience.


Real-Time Data Because of the direct source of data, users can receive more accurate reports. Here are five reasons that showcase the importance of real-time data to your business:
Saves Time: Instead of having to search through endless files and folders, all the significant information is conveniently arranged.
Customer Service: All customers desire quick service. When employees are given access to updated data, they can provide quick and accurate answers to customer queries.
Problem Solving: When an inconvenience occurs, it is tracked by the program. Through an analysis, smart decisions and immediate actions can be made to adjust to the situation.
Employee Motivation: People are said to be more productive when they can track how far they've come. It encourages them to strive harder and to assist in achieving goals.
Employee Observation: Data reports are merely based on facts. It can segregate which employees show outstanding performance and those who need further assistance. Outstanding employees can be rewarded, whereas struggling employees can undergo immense training
User-friendly. Users won't need the assistance of an Information Technology team to teach them how to navigate their way around the application. The tool utilizes a combination of basic terminologies and drag-and-drop customization, simplifying the process of dealing with data sets. Alerts Every time the system detects a major change in your data, you can receive alerts. Alerts can be received through email, mobile, and web.App Store Similar to the application stores available on any device, Domo provides pre-installed apps that are engineered to help with different aspects of your business. Their apps enable sending data to other systems, trigger quick action to data, and signal programmed actions to various systems.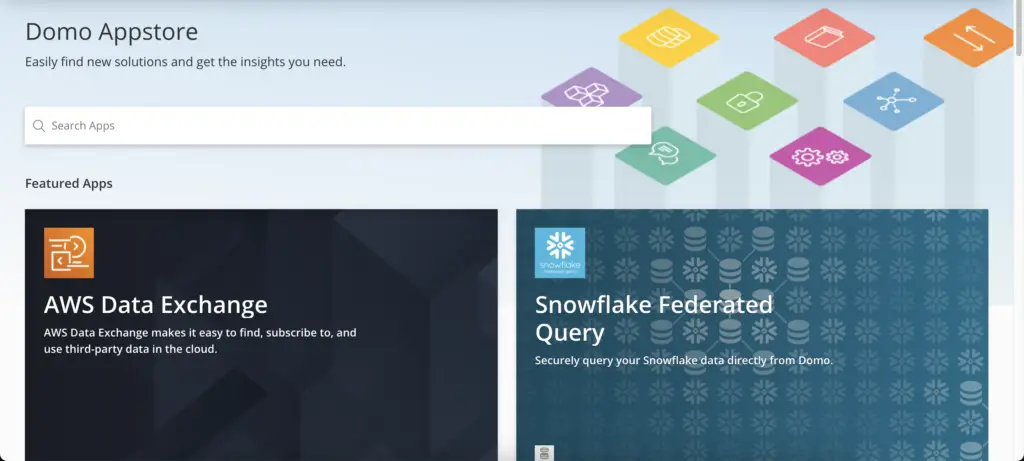 Currently, Domo's top three community favorites are: 
Google Search Console: Reports and tools from Google Search Console allow users to check on your website's performance according to Google's search engine.
As stated by SEO Specialist Matthew Capala, more than 51% of web traffic is organically gained through search engines. With consideration that Google is the superior of all search engines, you can use this tool to easily turn mere website visitors into future customers.
Google Analytics: Google Analytics, also known as GA, tracks the origins of web traffic. Through this knowledge, you know where your company's strengths are.
Square Connector: Access and connect data from several Square accounts with Square Connector. You can also receive updates regarding your Square account through this tool. 
Why Should You Choose Domo?
Domo's main benefits include its attractive data visualization, advanced security, unique social features, and mobile support.
Attractive Data Visualization
Domo possesses at least 150 templates for charts. Additionally, there are more than 7,000 custom map templates. With their broad and diverse collections, even without prior knowledge of how to visualize data, you can surely capture your audience's attention and never have to worry about exhausting the same visual design.
Have you gotten the chance to know your colleagues? If the answer is no, Domo can introduce you to them.
You can refer to Domo as the work-friendly version of social media. Browse through your co-worker's profiles to find out more about their location, groups, and other social networks.
Need to contact them? No worries, you can use Buzz. Buzz is a special collaboration feature on Domo because it serves as a communication and messaging platform. By using Buzz, colleagues can easily be added to collaborate with. Most importantly, teams can share data and discuss significant matters securely through chat.
To discuss confidential subjects, you can opt to create group chats (or channels) that are open to exclusive members of the team.
Large companies like ESPN and L'Oreal trust Domo because of their reliable security system. Their trust program commits to meeting the privacy standards of industries that are highly regulated.
They combat any vulnerabilities with several security layers. Additionally, they are associated with GDPR, CCPA, and HiTrust.
Phones are starting to become a more compact version of a computer, to the point that users can use the device for work purposes.
Domo acknowledges that employees possess different phone models. Because of this, their team has engineered the app to be compatible with all devices. The platform automatically adjusts to the device's screen, regardless of whether it's a phone or a tablet, and gets rid of inconvenient panning and zooming.
Target Market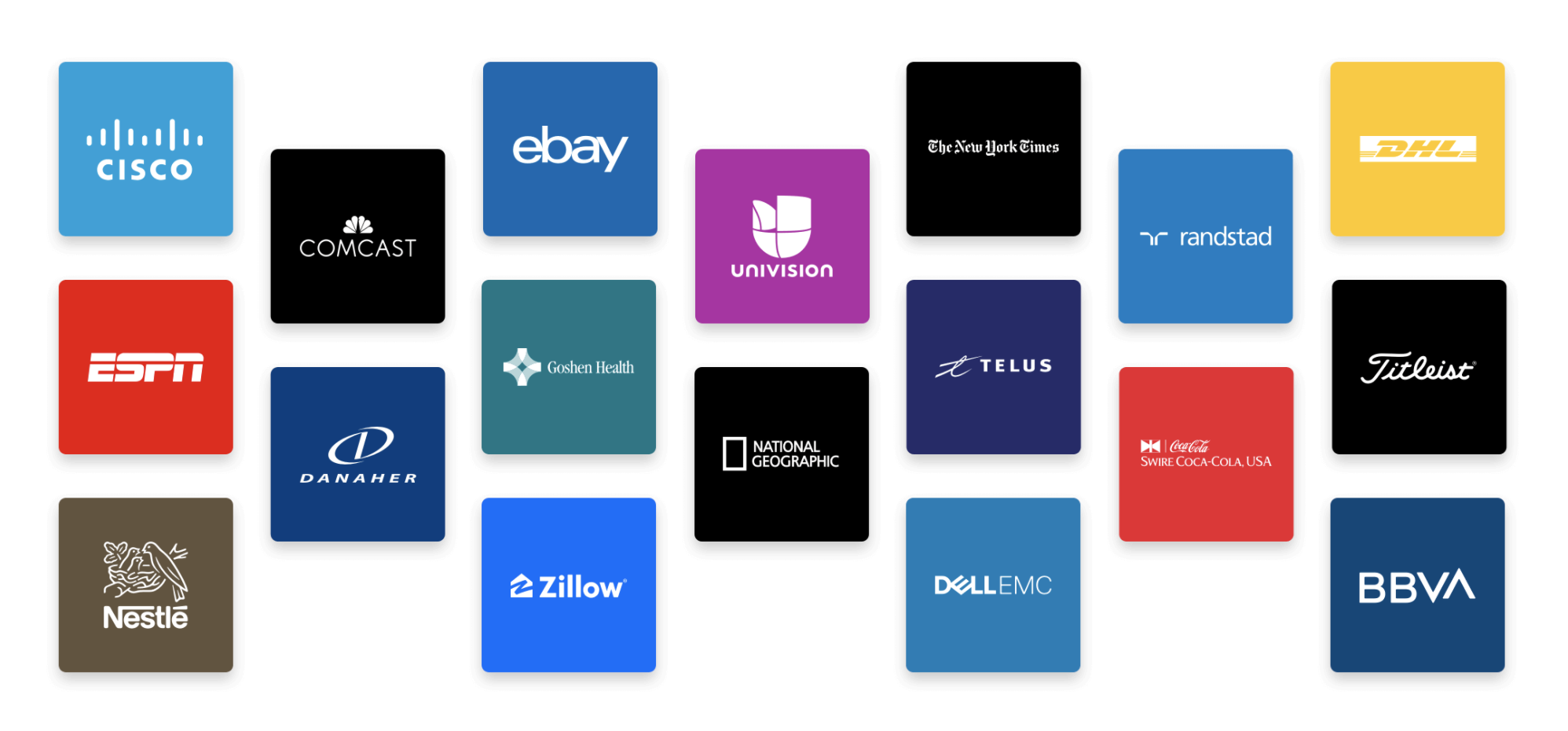 Whether you're part of a multi-million dollar franchise or if you're just starting up, Domo acts as a perfect assistant for any type of business.
Managers benefit from the program because they can make deadlines and projects their focal tasks. A simple glance at their dashboard eliminates the need to micromanage team members and check on their progress.
Employees can use and improve their data analytic skills with Domo's data integration capabilities. It decreases the workload and alleviates the stress of tedious tasks and small errors. Lastly, they can track their contribution to their team and encourage them to do their best.
Integrations with Other Platforms

The BI tool is compatible with several platforms like:
SAP Concur Connector
Snowflake
Google Analytics
Amazon Redshift
Hadoop
Oracle Bronto Connector
Salesforce
MySQL
Amazon S3
Microsoft Excel
Google Sheets Connector
Facebook
Oracle NetSuite
Zendesk
Jira
Conclusion
Domo may be a single platform, yet it serves many purposes. Renowned companies like DHL and 7-Eleven utilize their services because of:
Their trustworthy security system
Customizable Data Visuals
A Visual Display of Data or Information
Comprehensive Interface
Various Data Connectors
Are you interested in learning more about Domo, data integration, and how to visualize data? If so, The Business Blocks are open to assist you. 
Aside from Domo, their team has plenty of experience dealing with corporations that desire to digitize their workplace.