You can turn any paper documents into digital formats and be digital records through basic software, including Word or Adobe Acrobat. You can also do this by taking a picture of the document or scanning it before saving it to the format you prefer. If you don't have the right software or apps installed on your computer or phone, the easiest way to go about this is to visit websites with built-in apps that will help with your digital documentation.

After accumulating a number of digital documentation, you will need some sort of organizer to make it easier for you to access files whenever you need or retrieve documents when asked. For this purpose, you will need Document Management Software.
Frustrated by Paper-heavy Processes? 
Nowadays, digital documentation is an easy and efficient way to manage your business operations while reducing unnecessary costs. Modern software solutions are simple to use and secure and make it easier than ever for teams to collaborate on projects in real time. 
Investing time into setting up a digital documentation system can save you thousands of dollars annually. Automated workflows bring speed and accuracy back into your business process so that every document is properly handled within seconds – no mountains of scattered paperwork involved! 
Best Digital Document Management Software
Here's a list of the best digital documentation management software you can easily use even when you are still not familiar with the system:
This is best used for project management. A free plan and free trial are available, but you can upgrade with a plan starting at $5/month for each member. You can use the software to build external and internal documents, knowledge bases, wikis, and many more.
You can use the platform to create documents and share them with other users for multiplayer editing functions. Multiple users can edit a document simultaneously, and it will be visible who is editing or actively viewing the
material.
Here are some of the features of this platform:
You can highlight texts as you add comments.
You can adjust the permission for editing, commenting, and viewing the document.
You can share the document with anyone.
This document management software enables the editing of rich text formats. The platform also allows collaborating and leaving comments.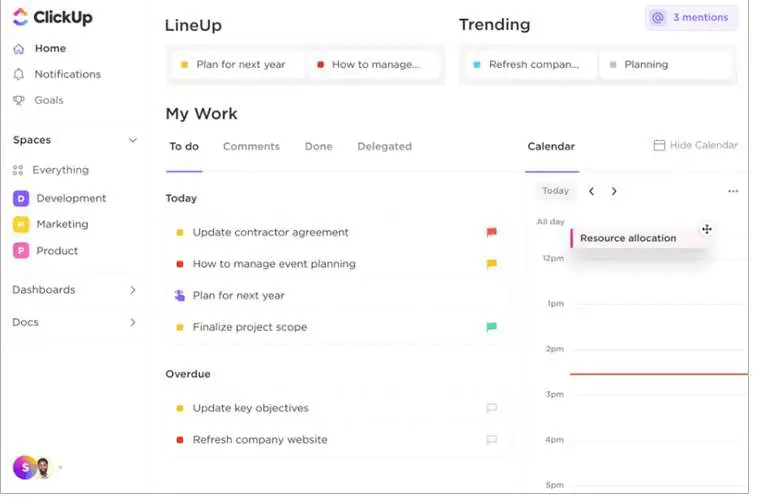 You can use the platform to streamline your business processes and capture smart documents. It is a user-friendly software that you can use whether your business is big or small. It allows document capture in a fast manner directly from whatever device you are using. PaperSave is intuitive and secure. You can assign permissions to the files and keep track of the changes in real time.
PaperSave is intuitive and secure. You can assign permissions to the files and keep track of the changes in real time.
Here are the other useful features of the platform:
Top-class data security even in high capacity and volume
Workflow is consistent and continuous
Has a smart search function for easy document retrieval
Seamless combination with notable CRM and ERP solutions
While the software is not free, you can use its free demo to familiarize yourself with the system before purchasing the plan suited to your needs.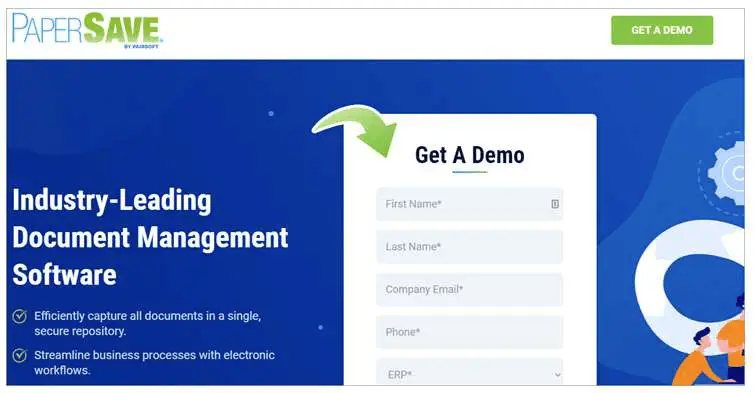 It's free, and the platform allows easy access to your documents for sharing or editing. This document management software is both pragmatic and comprehensive. It's user-friendly and accepts a variety of file formats in its cloud-based system. You only need to perform simple clicks even when it's your first time using them, and you will quickly get the hang of creating, editing, and sharing your documents.
Here are some of the best features of the platform:
You can access your files from any devices
The platform allows the creation of multiple folders to make your files more organized
You can easily collaborate on the files with your other team members online
The software enables the creation of various file formats, including PPT, spreadsheets, and Doc files.
It's free and comprehensive. Google Drive is also easy to use and accessible no matter what kind of gadget you are using.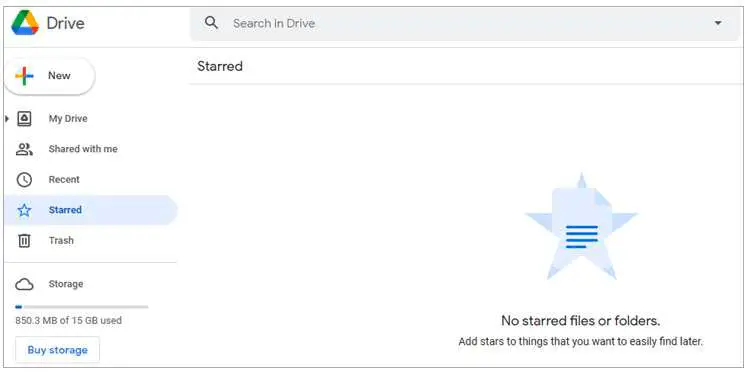 The Other Things You Need to Know About Document Management Software
There are many other document management software types you can use to manage, edit, organize, and share your digital documents. You can also make digital documents with many of these software options.
Here are the other things you need to know about the software:
1. How does document management software work? A standard system will handle the digitization of your paper files and other physical files. The software will then index all the digitized files. As a result, you can access and quickly look for the digital file whenever needed. These documents are stored in an organized and secure fashion. All files become part of a database that makes things easier to work on, share, edit, and more.
2. What do you get from using document management software? Aside from the data security feature, the software allows version control, collaboration, easy sharing, and document storage.
3. Why is it essential to use the software? It allows you to handle all kinds of digital files – from the types you can share with everybody to the kinds that contain sensitive information. The software makes it convenient to edit the files, track changes, and share them with your team members.
Document management software is essential for any business or organization as it ensures accuracy and smooth operations and speeds up the document management process. From legal documents to business records, digital files can be managed efficiently and securely with document management software.
As you store digital or electronic documents, you have more control over their security, content, and access. Documents can be quickly found using the software's search engine and retrieved quickly. Additionally, you can easily update documents and make new versions without hassle.
Tips for Choosing the Right Document Management System
When selecting the right digital or electronic document management system, here are a few tips you may want to consider:
1. Consider your organization's needs
You need a system that can accommodate your business's existing processes and documents. Ensure it has all your needed features, such as role-based access and team collaboration.
2. Ensure data security
Your document management system must be secure so that all the important documents are properly protected from unauthorized access and malicious intrusions. Remember, electronic documents Evaluate system performance. Remember, electronic documents contain sensitive information and must be kept secure.
3. Choose an easy-to-use system
It is essential to use software that is user-friendly and has a straightforward interface, so even new users can quickly get the hang of it. As you store digital documents, evaluate system performance.
4. Choose a scalable system
Depending on your organization's size, you need to find software that can easily accommodate changes in demand or usage. Pick one that will allow you to scale up or down when needed.
5. Make sure the software is compatible with other systems
You must integrate the document management software with other applications and platforms, such as your accounting system or customer relationship management (CRM) platform.
Because your main purpose is to manage digital documents, the sender's flexibility, scalability, and compatibility are essential factors to consider when choosing the right document management system.
Take your time to research, compare, and test various document management systems before selecting one. This way, you can be sure that the document management software you choose is the best for your organization's needs.
Frequently Asked Questions About Which Software is Used for Digital Documentation?
Q: How does a digital document management system work?
A: Digital document management system works by digitizing physical documents and indexing them for easier access, storage, editing, and sharing.
Q: What are the benefits of using a digital document management system?
A: The main benefit is data security, with users able to protect important documents from unauthorized access and malicious intrusions.
Q: Can medical records be digitized?
A: Medical records are often digitized to ensure they are stored and shared securely.
Q: How secure are digital document management systems for storing digital documents?
A: Digital document management systems offer high levels of security, with features such as role-based access and encryption.
Q: Can electronic Signatures and Optical characters be used in digital document management systems?
A: Electronic signatures and optical character recognition (OCR) can be used in digital document management systems.
Final Thoughts
To conclude, your chosen software can make all the difference if you want to keep your digital documentation process efficient and organized. Whether your needs are simple or complex, the software will likely suit them. However, no matter which one you choose for your digital documentation needs, it's important to ensure it meets your specific requirements.
By taking the time to compare features and determine the best fit for your team or organization in terms of functionality and price point, you'll be able to find the most suitable program for keeping up with everything from business proposals to customer service tickets. Thanks for reading!
---
Got a question? We're happy to help! Click here.