Companies didn't need to research any video interviewing statistics before making the decision to implement these job interview process changes. The writing was on the wall with everyone working remotely and the pandemic in full flight.
It's not difficult to see why videos are such a popular medium as they are beneficial for both interview facilitators and applicants.  Video interviews can provide the same functions and serve the same purposes as in-person job interview but with the advantage of virtual capabilities. 
Employers or interview facilitators can conduct the interviews from the comfort of their own homes or in the office premises. 
Applicants do not need to travel or commute to the interview venue just to attend and participate in the interview.  It is a win-win situation.
Our comprehensive guide on video interviewing is available here if you want to start from the basics. If you want to get straight to the action and check out our top 10 video interviewing software platforms, you can check them out.
What are the important job interview statistics?
Doing job interviews admittedly is a stressful but essential activity and demands a lot from applicants.  There is this need to appear and look professional, impress the facilitators, exude confidence and convince the interviewers that one is the right fit for the job.
There have been several changes to the job interview process in the last few years, in part driven by technological advances and the changes on the market for jobs.  Job seekers now should rethink their skills and how they can better their chances in the hiring process with the hiring managers.
Some of the key changes that have affected how interviews are conducted are:
Increased use of teleconferencing and video call options: with the widespread use of teleconferencing tools such as Zoom, Google, Webex and Teams, it is becoming more common to conduct job interviews remotely, whether entirely online, or with the combination of teleconference and online interaction.

Changes in the type of questions posed: In order to be inclusive and more diverse, employers are steering away from the traditional questions of interviews, which may be biased or discriminating.

Employers are more conscious and aware of things that are acceptable for everyone.  Instead, they use structured interviews, which focus on particular skills and skills, and can include behavioural questions or questions based on a case.

A greater focus on the fit and alignment of cultures:  In addition to the evaluation of candidates based on their experience and skills, employers now seek candidates who fit well with the culture of the company and the values of the company. 

Indeed, employers now put focus on the company culture in addition to capabilities.  As such, the interview may also delve on the values and objectives of the candidate, and the interview may involve the interaction of multiple members of the team to find out how well he will fit into the group.

Use of online assessments: Some employers use online assessments, or challenges, to assess candidates before an interview or after a meeting.
Important Video Interviewing Statistics in 2022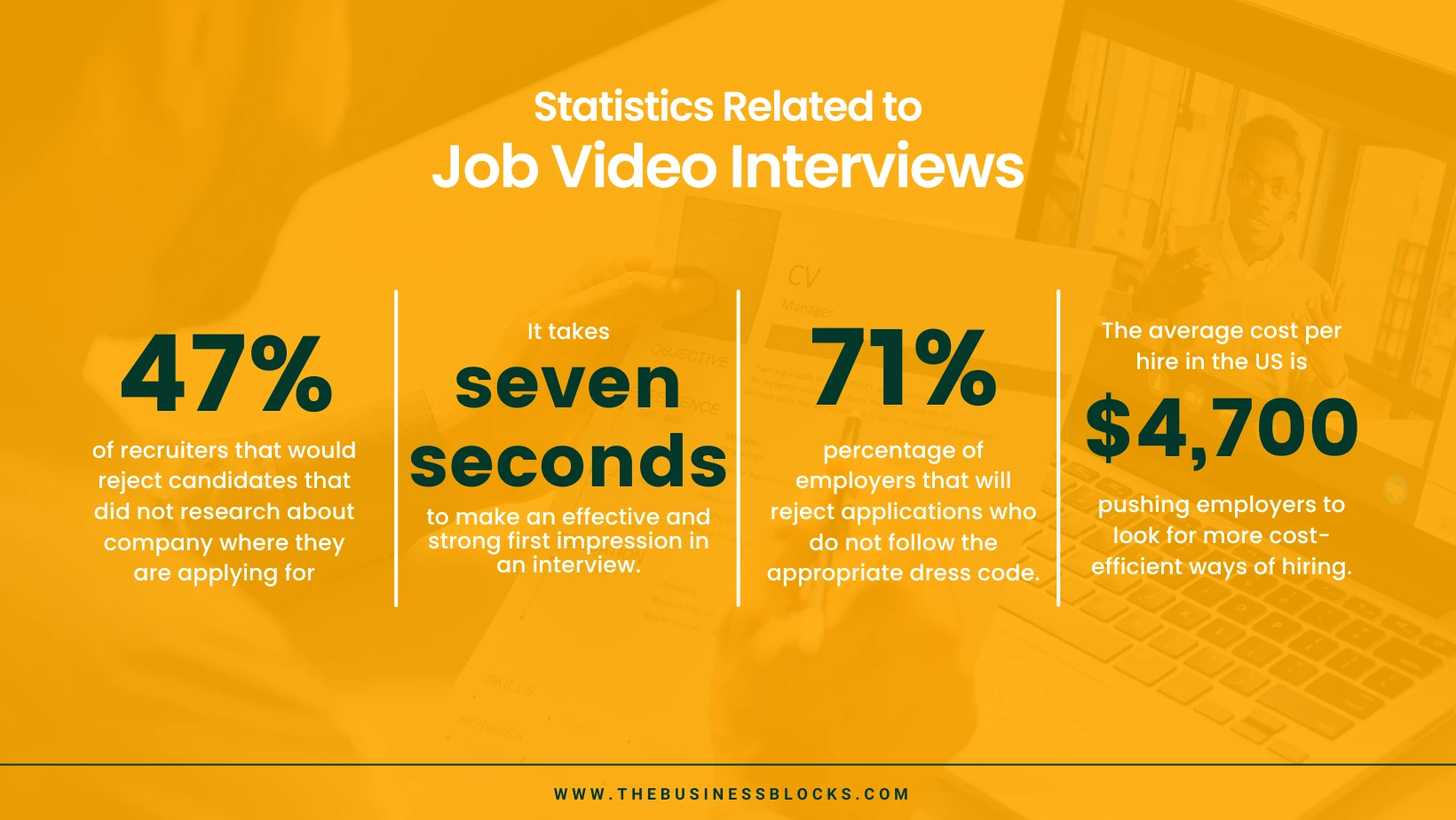 Here are some important and interesting job interview statistics that pertain to trends and updates on job interviews, virtual interviewing and video interviewing software.  These statistics, facts and figures have been compiled by LegalJobs.Io.
Job Interview Statistics in the United States
77% – percentage of recruiters that get turned off by grammatical mistakes and typos

45-90 minutes – the average duration of job interviews

40% – rough estimate of people who lie on their resumes

7 seconds  – time it takes to make a good first impression

75%, year 2025 – percentage of millennials and Gen Z employees that will be part of the global workforce

3.5% – percentage of unemployment in the United States as of September 2022
Job Interview Statistics
118 – average count of applicants vying for a single job
Having some competition is part of job hunting. Based on recent statistics, there are about 118 persons on average that are applying for a single job position; only 20% of these applicants proceed to the next level of the hiring process. 
45-90 minutes – average duration of in-person job interviews
45 to 90 minutes is just the right time in order to have a conducive and successful interview.  This is an ample time for facilitators and interviews to get to know each other. 
90.6% – percentage of employers who prefer candidates with work experience 
Almost 91% of employers have indicated that they prefer candidates with work experience. Out of this, 64.5% stated that they would choose candidates with work experience relevant to the job opening, but only 26.1% declared that any type of job experience will suffice. 5.1% of employers indicated that work experience need not be a factor
77% – percentage of recruiters that consider typos and poor grammar in resumes as dealbreakers
The resume is the very first thing that a recruiter will have that will give an impression of an applicant, so it is imperative for resumes to be professionally presented and neatly prepared. Proofreading is a must; typographical errors, misspelled words and issues with grammar are among the most frequent reasons for rejections. 
47% – percentage of recruiters that would reject candidates that did not research about company where they are applying for
Research about the company or organization as well as the job or position are essential.  Showing up to a job interview prepared and well-researched gives a nice impression and shows that an applicant is keen on getting the job.  Lack of knowledge about the company where they're applying for the job is one sure way of getting rejected.
47% – percentage of job seekers that get invited to one or more interviews after giving out 10 applications
According to the Bureau of Labor Statistics, submitting 10 applications led to 47% of applicants progressing to the next phase of the hiring process, 14.4% getting more than three interview invitations.  38.3% of the applicants who submit at least 10 applications don't get invites at all. 
27% – percentage of applicants who get a job offer with 10 job applications 

23.8 days – average length of the job interview and recruiting process 
According to Glassdoor, it takes about 3 to 4 weeks for one interview process, on average, in the United States.  The shortest interview process occurred in India where the whole process took 16 days.  As for the longest duration, the longest interview processes were recorded in France and Brazil where it could take up to 39 days.
92% – percentage of companies that utilize social media platforms in looking for talents to be hired 
Almost all companies and organizations have social media accounts.  As a matter of fact, it would be hard to find an established company without social media presence. 
One advantage of this is that social media platforms can be utilized by recruiters to look for applicants.  87% or recruiters use LinkedIn as the job market.
For job hunters, it might be beneficial for them to keep profiles up to date as it might help in the search for jobs and companies. A hiring manager will conduct interviews straight after a job post.
40% – percentage of people who lie in their resumes
Most people who furnish resumes that are not 100% accurate do so due to 2 main reasons: they either lack the skills that are needed or they do not have enough work experience. 
7 seconds – time it takes to make an effective and strong first impression
Applicants only get a limited time and chance, roughly about seven seconds, to make a good impression on the interviewer.  
71% – percentage of employers that will reject applications who do not follow the appropriate dress code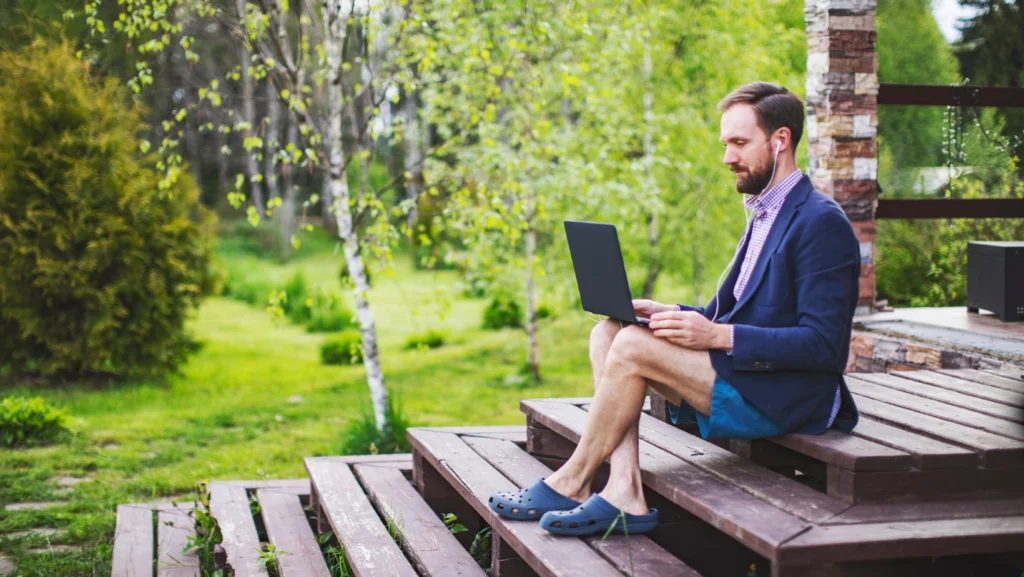 Applicants that may have great qualities but fail to consider and follow a specified dress code may not be successful in getting an offer and landing a job. 
Although many leaders have tried to reduce this type of bias in the selection process, it is not necessary to take into account how other employees dress before your interview.
67% – percentage of recruiters who stated that eye contact is part of making a good impression
It would be of great help for applications to have a reasonable amount of eye contact with the facilitator or interviewer; this could demonstrate how engaged the applicant is. 
This is also a good indicator of confidence and self-esteem as well as sincerity and temerity of character.
39% – percentage of candidates that make a bad impression due to issues with confidence level, vocal quality and unpleasant demeanor

94% – percentage of increase in the number of managerial and teaching jobs which require analytical and social skills
With regards to employment and management, a lot has changed since the 80's A lot of jobs demand better social and analytical skills, especially for the education and management domains. This is the reason why jobs nowadays require more extensive preparation.
63% – percentage of recruiters that have a hard time identifying suitable candidates to fill up open positions
According to MRINetwork, hiring statistics show that there is a serious issue of lack of talent and suitable applicants; in fact, the number has gone up to three times the figures 10 years ago. 
Nearly 70% of employers reported a lack of subject matter experts and employees proficient in their fields in the late 2010's.
5 times – chance of referred candidates to be hired
Based on studies, referred applicants have a higher chance of being hired.  Chances of a referred applicant to be hired: five times more likely than the chance of an average applicant. 
When compared to an applicant who chanced upon the position through a job listing, 15 times more likely.  78% of recruiters think that with referrals, more qualified candidates could be hired. 
Having somebody vouch for the applicants goes a long way in speeding up the hiring and interview process. Job seekers should take advantage of referrals or friends of hiring managers.
10.1 million – job openings in the United States in 2022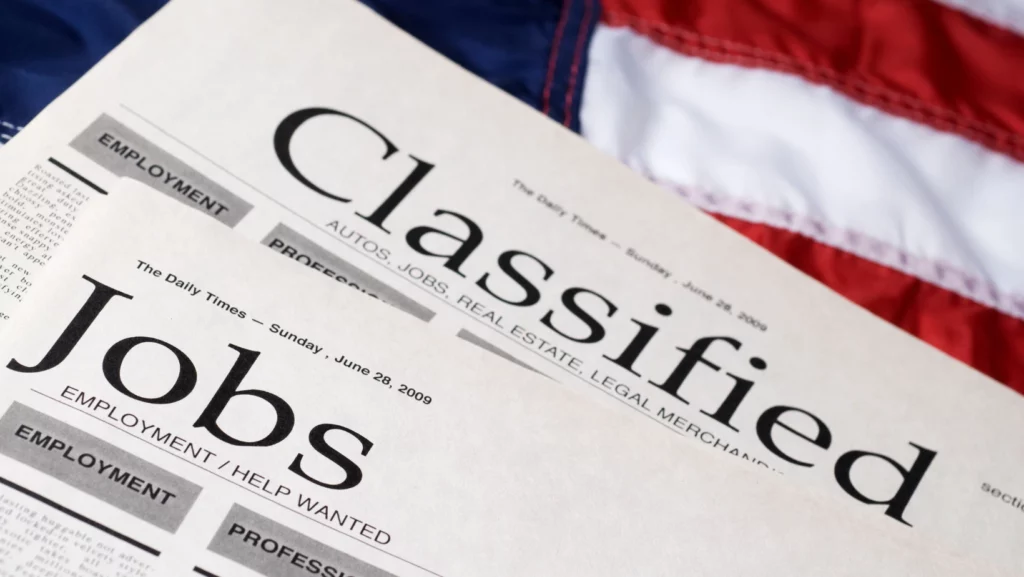 Based on the data that was released by Trading Economics, there had been 10.1 million job openings that were reported as of August 2022.  Admittedly, there are disparity issues between the positions and applicant qualifications.
It is not uncommon for multiple panel interviews and a in person interview round.
$4,700.00 – average cost per hire
Based on the data from the Society of Human Resource Management, close to $5,000 is the average cost per hire, pushing employers to look for more cost-efficient ways of hiring.  This cost also comes into play when a company has a high turnover rate.
75% – percentage represented by millennials and Gen Z workers, out of the total number of workers in the global workforce
By 2025, the headcount of workers that belong to the millennial and Gen Z groups will reach 75% by the year 2025.
60% – percentage of hiring managers that have used or that continue to use virtual interviews and video interviewing platforms in the hiring interview process to interview candidates remotely
Video interviewing has helped organizations improve the hiring experience of their candidates. VidCruiter, MyInterview, SparkHire, AllyO, HireVue, OutMatch, Harver, RecRight, and Interviewer are just some of the popular software solutions in the video interviewing domain.
Six times faster – the speed by which video interviews are conducted when compared to phone interviews
According to virtual job interview statistics, video interviews are gaining in popularity in the field of recruitment.  They are deemed to be much faster and more efficient when compared to voice or phone interviews; video calls, after all, are more conducive. Video interviews have helped in improving and streamlining the interviewing and hiring process.
84% – percentage of applications that schedule an interview within a day of receiving an invite
Based on job interview statistics, applicants are keen to schedule an interview as soon as possible after receiving an invitation.  In this case, swiftness is not beneficial; a day will not be sufficient for all stakeholders to prepare for a job interview.
49% – percentage of increase in online job interviews in a decade
Virtual job interviews were on the rise and have been slowly gaining popularity.  Due to the COVID-19 pandemic, more organizations have turned to virtual interviewing as the prime solution when conducting interviews.  Based on interview method statistics, at least 60% of recruiters find video interviews more convenient and effective in shortlisting candidates.
82% – percentage of hiring managers, employers or HR practitioners that use virtual interviews
A study that was conducted at the height of the COVID-19 pandemic has shown that there has been a steady rise in the number of recruiters that prefer virtual interview over traditional way of interviewing.
67% – increase in the usage of video interviews

86% – percentage of organizations that use video interviews to screen and hire applicants

27% – percentage of applicants who worry about connectivity issues 
How much do video interviewing software cost?
This section provides a sample cost comparison of a sample of video interviewing software.  Note that this just presents a small sample from the video interviewing software market.
Some platforms use quote-based pricing only while some charge per video interview.  Prices range from $1.00 to $500.00 monthly fee.
For platforms like Harutaka, Talview, Fidio, Mercer, and Snap Inview, subscription is offered at annual rates.  Subscription or software fees range from $90.00 to $1,000.00.
For products such as InterviewMe, VideoBio, ScreenIt, RecRight, Recruitee and Hireflix, monthly subscription or payment plans are available.  Fees range from $7.00 to $500.00.
Famous products like SparkHire provide several subscription plans: from Lite Plan at $149.00 per month up to $499.00 for the Growth Plan.
With Willo, another popular provider, subscription prices range from $56.25 to $830.00 per month.
Who is the target market of video interviewing software?
Video Interviewing Software has helped recruiters and job hunters connect virtually with the help of tools that eliminate the need to be physically present in the same premises.
This media has rapidly become the preferred method of doing a job interview and is being utilized to perform screening and first-round interviewing job applications.
The video interviewing market is segmented, as is the norm for most SaaS and software these days, into two main implementation types: cloud-Based and web-Based. 
As for the market based on application, customers and users are segmented into small and medium enterprises to large organizations and enterprises.
The market share for these is predicted to grow further by 2027 as rising demand propels business growth for video interviewing service providers.
The major players in this market are Shine, Spark Hire, TribePad, Skeeled, HireVue, Yello, RecRight, Montage, VidCruiter, ClearCompany, Sonru, Jobma, Jobvite, LaunchPad Recruits, and Vieple among others.
The wrap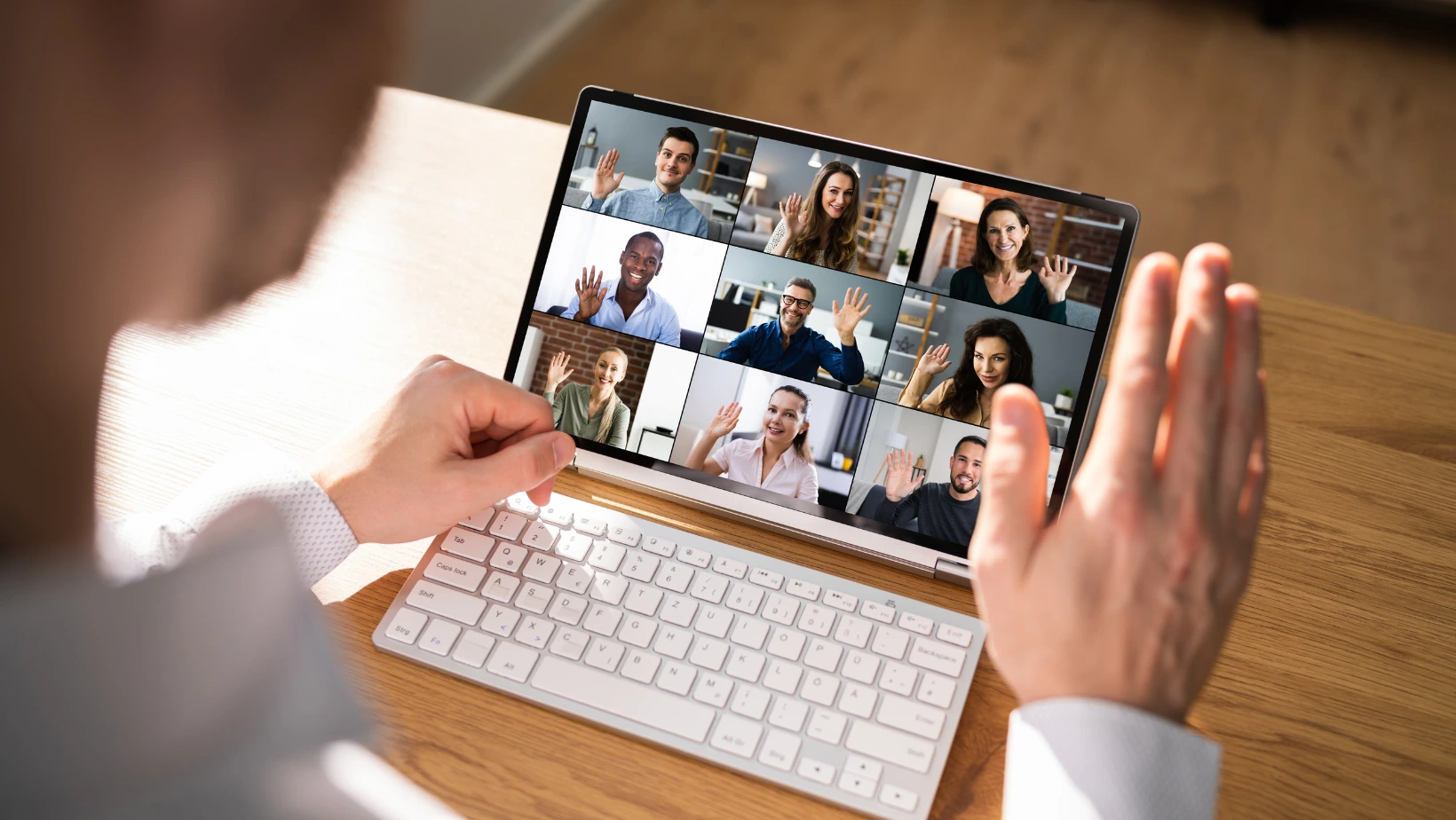 In this age of a global pandemic and even looking forward to a post-COVID-19 pandemic era, the rules that govern and the job interview process have been transformed to adapt to the present needs. 
The widespread use of video-conferencing platforms have made video-conferencing, and interviewing in general, more efficient and easier than ever to conduct video-based interviews.
Now that everything is shifting to a digitally transformed and virtual standard, it is possible that virtual interviews will become a normal and basic part of the screening and hiring process in the near  future.