Are you struggling to get ahead of the curve when it comes to understanding your team's time-tracking data? Do you want to leverage technology and resources to make sense of all the numbers? Staying abreast of emerging trends in time tracking can help equip your business with a competitive edge.

Did you know?
According to a recent study by Deloitte, a staggering 30% of professionals revealed that manual time entry and data adjustments can be a real-time suck. Don't let these tasks drag you down!
Approximately 69% of employees acknowledge that they do not accurately monitor their time- Source
Did you know that companies leveraging software with timekeeping and payroll features were an astonishing 44% less likely to make errors? That's right, implementing the right tools can greatly reduce inaccuracies and streamline operations. – Source
In this article, we'll be helping you understand time-tracking statistics and trends to help get ahead in the game. Let's jump right in!
Are you looking to get ahead of the curve?
Get in the know with an understanding time time-tracking statistics and trends. Stay up to date on how much people are working and when they're doing their best work. Whether you're a business owner or employee, it pays off to be aware of current research on productivity, effectiveness, job satisfaction, and well-being related to work-life balance.
With our helpful Time Tracking Guide, learn about factors affecting your workforce such as geography, industry size & type, occupation, and other dynamic elements that are constantly changing based on location/region! Keep reading and you'll walk away with a better understanding of what your team needs from time tracking and how to use the data collected.
Uncovering the Benefits of Time Tracking for Your Business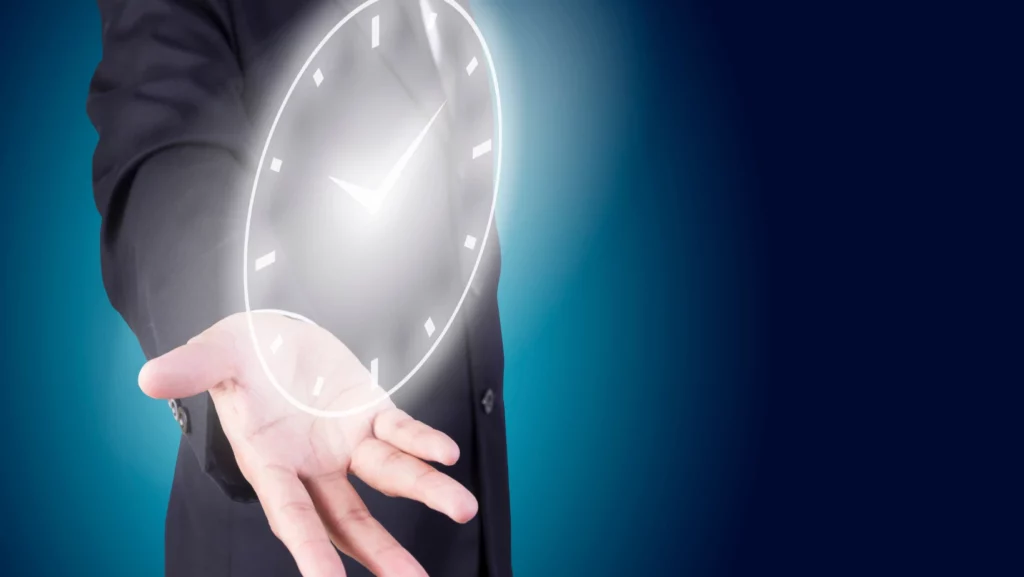 Having a robust understanding of time-tracking statistics & trends can help you to make better decisions for your business.
Some of the Benefits of time tracking for your business include:
Improved accuracy and accountability for staff performance.
Greater insight into working patterns and resource allocation.
Detailed time-tracking analysis can result in better productivity outcomes.
Management can identify areas where procedures need to be improved upon or streamlined.
Generating accurate financial reports based on tracked data for better forecasting capabilities.
Exploring the Different Types and Features of Time Tracking Systems Available
Here are some of the different types and features of time-tracking systems available on the market.
Types:
Manual: Manual time tracking involves employees recording their work hours in a paper or digital document, like an Excel spreadsheet or Word document.
Automated: Automated time tracking is done using software that tracks employee hours automatically without any human interaction. This is usually done with a time clock and can be very accurate.
Features:
Attendance tracking: Monitors the time spent in the office, allows companies to track employee attendance rates, and identifies any issues employees have with meeting their deadlines or not showing up on time.
Timesheets: It is a timekeeping and payroll feature that tracks all work hours and creates detailed reports of when work began when it ended, and how much time workers spend on different tasks or employee core job functions throughout the day.
Project management: for project management systems to keep track of the progress of projects and ensure that everyone is working at their optimal pace.
Overtime tracking: Records any overtime hours worked and keeps a record of them for future reference.
Scheduling: Allows companies to plan out their employees' work schedules in advance and keep track of who is working on what projects at any given time.
Analyzing Popular Time Tracking Statistics & Trends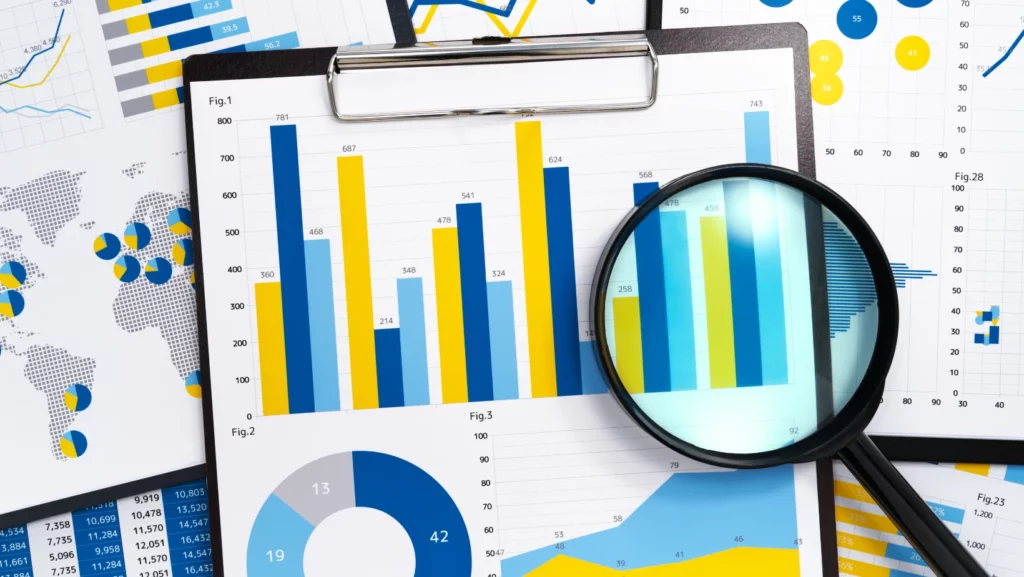 It's important to keep up-to-date with popular time-tracking statistics and trends.
Here are some key insights from a range of leading studies:
The average employee spends over 8 hours working every day, with an additional up to four hours used for meetings.
The average workday is made up of about 6 hours of actual work, with the rest of the day devoted to attending meetings or internal emails.
The most productive days are Wednesdays and Thursdays, where employees report being most productive during work hours.
Employees tend to take longer lunches on Fridays than on other days, averaging 1 hour instead of just less than an hour or 30 minutes.
Unscheduled breaks throughout the day can help employees refocus and stay productive.
The time spent on individual tasks has been decreasing over the past few years, with employees having time theft and now completing tasks faster than ever before.
Time-tracking tools are becoming increasingly popular as they enable employers to better understand how their teams work, leading to improved efficiency and productivity.
How to Stay Ahead of the Curve with Automated Time Tracking Solutions?
Here are some tips to help you stay ahead of the curve when it comes to automated time-tracking solutions:
Use a system with an easy-to-use dashboard that allows for quick monitoring and understanding of employee data.
Invest in systems that allow you to customize the way you track and report, rather than relying on generic ones.
Ensure that the data collected is accurate and comprehensive to avoid any discrepancies or issues in reporting.
Leverage automated time tracking systems to identify areas of improvement for your business, such as increasing efficiency and reducing costs.
Monitor employee performance with real-time notifications and reports to be able to take timely action when needed.
Utilize integrated tools to manage employee attendance, sick leaves, and other important information.
Putting It All Together – Understanding How to Make the Most Out of Your Time Tracking System
There are many benefits to be gained from implementing a time-tracking system within your business. Whether it's improved productivity, cost savings, or better data analysis – understanding how to make the most out of your time-tracking system is key.
Set clear expectations and goals for employees so they know what is expected of them.
Communicate regularly with your team about the progress of time-tracking initiatives and projects.
Leverage data collected to identify areas where efficiency can be improved or processes streamlined.
Use automated tools to track employee performance and monitor trends. Automating time tracking will keep you to stay ahead of the curve.
Regularly review and update your time-tracking system to ensure accuracy, and scalability and eliminate daily lost productivity.
Utilize the data collected to inform better decisions for the future of your business.
Some Challenges and Risks to Consider when Implementing a Time Tracking System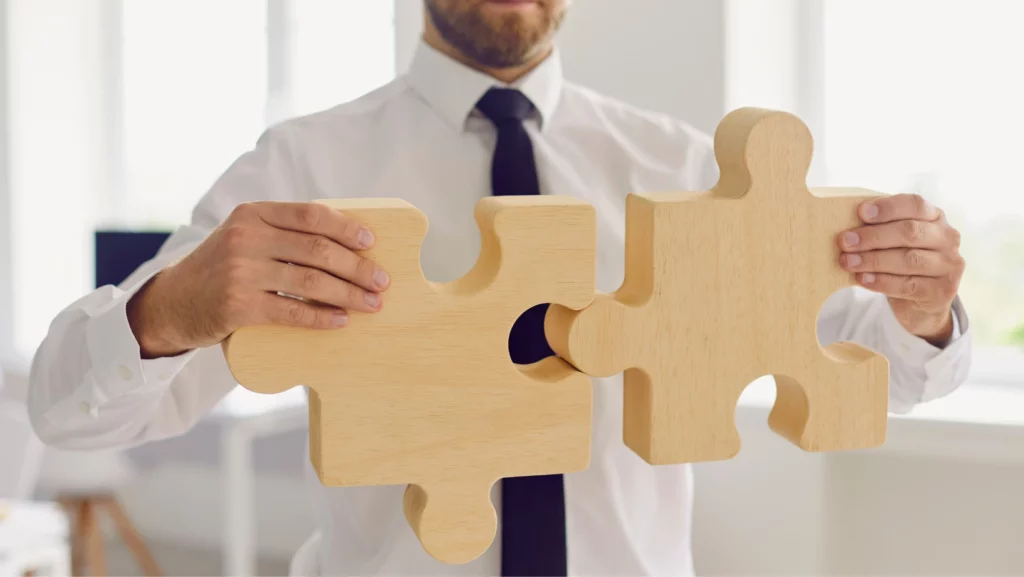 Below are some challenges you may face when implementing a time-tracking system:
Ensuring data accuracy and integrity.
Integrating time tracking with existing systems and processes.
Building user adoption and gaining employee acceptance.
Navigating the different privacy regulations.
Keeping up with the latest technology trends.
In addition, you can also check out this Time Tracking Tips for leveraging data-driven insights to improve efficiency and productivity
Tips on How to Leverage Your Time Tracking Data for Maximum Results
Here are some tips that will help you get the most out of your time-tracking system data:
Analyze the data to identify areas for improvement and uncover potential opportunities.
Utilize reports & dashboards to gain insights into how your team is performing, where resources are being allocated, and what processes need to be improved upon.
Track trends in employee performance to measure progress and set achievable goals.
Monitor employee productivity, attendance rates, gross annual payroll, and sick leave records for better resource management.
Track time spent on individual tasks from hours a day to hours a week, so you can identify which projects are taking more time than necessary and plan accordingly.
Generate detailed reports for forecasting purposes or billing clients accurately with the help of time-tracking data.
Use time-tracking data as a basis for creating more effective policies and processes in the workplace.
Utilize employee engagement tools to identify which employees are most committed to their work and reward them accordingly.
Frequently Asked Questions About Get Ahead of the Curve: Understanding Time Tracking Statistics & Trends
Q: What is time tracking?
A: Time tracking is a process of monitoring and collecting accurate data related to the amount of time or billable hours an employee spends on their tasks, activities, and projects.
Q: What are the benefits of time tracking?
A: The main benefit of time tracking is that it provides organizations with an accurate picture of how employees spend their working hours. The time-tracking software industry allows for better planning and resource management, increased efficiency and productivity, improved performance monitoring, and better decision-making.
Conclusion
With the knowledge of critical time-tracking statistics and trends, you have empowered yourself to get ahead of the curve and stay one step ahead of your competition. To make sure you can analyze your data correctly, invest in a good data tracking system. That way, you will have all the business and productivity tools to drive better outcomes from your workflow and remain an industry leader.
Leave the guesswork behind and take ownership of your future with the Top 10 Best time-tracking software intelligence today!