Are you looking for an easy way to connect with your favorite vloggers, watch exciting live events, or just keep up-to-date on the latest trending videos? With so much content to choose from on YouTube, it can be difficult to know where to start. That's why we're here today – we want to show you how you can access all of the great livestreams available on YouTube so that no matter what you're looking for, never miss a moment!
From watching talk shows and concerts online, catching up with new music trends in real-time, or getting first-look access at exclusive new video premieres — there are endless possibilities when it comes to connecting with others using YouTube's streaming capabilities. Learn how simple and easy connecting through live streams is below!
Did you know?
50B minutes of gaming content were watched on YouTube in the last 12 months.
YouTube Live and Instagram had a higher usage among live online viewers aged between 18 and 34 years, while users aged between 35 and 54 years preferred Facebook Live.
The video streaming market is expected to reach $330.51 billion by 2030- Source
Are you missing out on all the live-stream action?
With YouTube Live Streams, you can get the latest news and catch up with your favorite influencers in real time. Plus, because it's free to access, you don't need to worry about subscription fees or other hidden costs.
You'll never miss another moment when watching live streams of events from around the world. And with top content creators discussing everything from fashion trends to global politics, there's always something new and exciting for you to engage with!
Let us show you how to watch live stream on YouTube, Read on!
What is YouTube Live?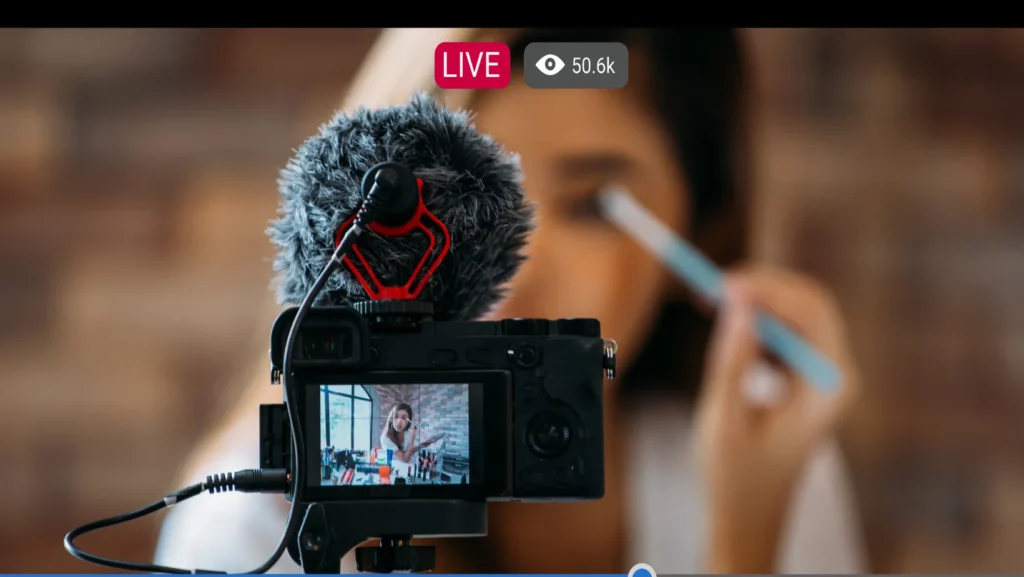 YouTube live stream is a feature of the YouTube platform that allows users to watch videos in real-time. This includes watching live streams of events such as concerts, sporting matches, or gaming competitions as well as talk shows and exclusive video premieres from top content creators.
Accessing YouTube Live
YouTube, the behemoth of online video platforms, isn't just a place to watch pre-recorded videos. It's also a hub for real-time content, where creators and viewers from all over the world connect in the moment. If you've ever wondered how to dive into this live content, you're in the right place.
Let's break down how to access and enjoy live streams on YouTube, whether you're on your computer or mobile device.
Via Web Browser
Navigating only live videos and live streams on YouTube via a web browser is a breeze. Here's a step-by-step guide:
Head to YouTube: Open your preferred web browser and go to the YouTube homepage.
Spot the 'Live' Section: On the left sidebar of the homepage, you'll find a section labeled "Live." Clicking on this will show you all the channels currently streaming live.
Gaming Streams: If you're specifically interested in gaming content, there's a section just for that. Click on "Gaming" to see all game-related live streams.
Dive into the Content: Once you click on "Live," you'll be taken to the YouTube Live channel. Here, you can explore various sections like "Featured Live Streams," "Live Now" (streams currently airing), "Recent Live Streams" (streams that have just ended), and "Upcoming Live Streams" (scheduled future streams).
Engage with the Stream: If you click on a live stream that's currently airing, you'll be taken to the most recent point of that stream. You can rewind to any part of the stream using the slide bar or jump back to the live point anytime.
Using the Mobile App
Watching live streams on YouTube's mobile app is just as straightforward:
Open the App: Launch the YouTube app on your mobile device.
Tap on the 'Live' Tab: This tab is usually located at the top of the app's home screen. Tapping on it will display a list of ongoing live streams.
Browse and Watch: Scroll through the list to find a live stream that catches your interest. Tap on it to start watching.
Interact: Just like on the desktop, you can engage with the stream by liking, disliking, or leaving comments in real time.
User Account and Login
Having a YouTube account isn't mandatory to watch live streams, but it does enhance the experience:
Personalized Recommendations: Once logged in, YouTube tailors live-stream suggestions based on your viewing history and preferences.
Engage More Deeply: With an account, you can chat during live streams, subscribe to channels, set reminders for upcoming streams, and even join channels for exclusive perks.
Easy Login: Click on the 'Sign In' button, usually located at the top right corner of the YouTube homepage. Enter your Google account details, and you're in!
Navigating Live Stream Categories
YouTube's vast array of content is neatly categorized, making it easier for viewers to find streams that align with their interests:
Diverse Categories: From gaming and music to news and educational content, there's a live stream for everyone.
Finding Categories: On the YouTube Live page, you'll often find categories listed at the top or side. Clicking on one will show you all live streams under that category.
Trending Streams: YouTube also highlights trending live streams, helping viewers catch popular content in real-time.
Different Ways to Stream on YouTube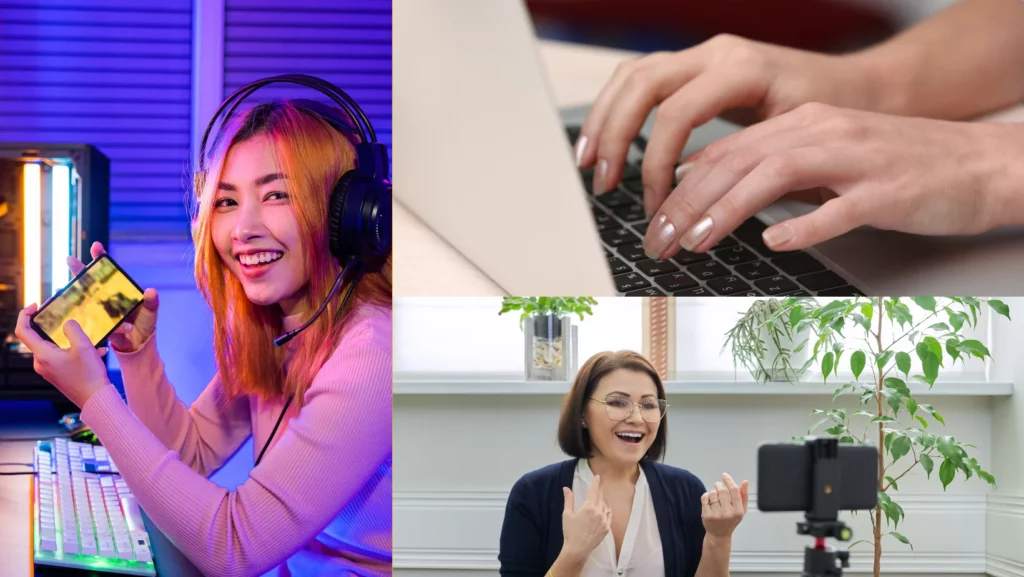 YouTube has become a hub for content creators to interact with their audience in real time, and there are several methods available for streaming. Each method offers unique features tailored to different needs.
Mobile Streaming
Mobile streaming is perfect for those on-the-go moments. Whether you're a vlogger sharing your daily adventures or just providing quick updates, streaming from your mobile device is convenient. Here's how:
Open the YouTube app on your phone or tablet.
Tap the Create symbol, usually represented by a plus sign.
Choose "Go Live".
Wait for the live streaming feature to be enabled, which might take up to 24 hours.
Remember, to stream from a mobile device, your YouTube channel needs to be verified and should have at least 50 subscribers.
Webcam Streaming
For creators who prefer simplicity, webcam streaming is the way to go. It's especially useful for quick Q&A sessions or sharing thoughts on a specific topic. Here's a step-by-step guide:
Open YouTube in your preferred web browser.
Click on the "Create" symbol, typically located at the top.
Choose "Go Live".
Follow the prompts to verify your channel if you haven't done so.
Once live streaming is enabled (this might take up to 24 hours), you can start your stream.
All you need for this method is a computer with a webcam.
Encoder Streaming
Encoder streaming is for the pros. If you're into broadcasting gameplay, hosting podcasts, or integrating microphones and multiple and the best YouTube cameras, this method is ideal. Here's how to get started:
Sign in to YouTube.
Click on "Create" followed by "Go Live".
Choose "Stream" on the left side and then "Create Stream".
Install an approved encoder software.
Connect any additional hardware, like cameras or microphones.
Enter your YouTube Live server URL and stream key in the encoder.
Start your stream.
Encoder streaming offers features like screen sharing and the use of multiple cameras, making it perfect for a professional setup.
Streaming Policies and Guidelines
It's crucial for creators to be aware of YouTube's policies regarding live streaming. Adhering to these guidelines ensures a safe environment for both the streamer and the viewers. Here are some key points:
Your live stream must follow YouTube's Community Guidelines and Terms of Service.
Avoid any streaming restrictions in the past 90 days.
Verify your channel. This is usually a quick process.
If you have less than 1,000 subscribers, your mobile livestream viewers might be limited.
For users aged 13-17, the default privacy setting for mobile streaming is set to Private or Unlisted. This means the stream won't appear in search results or recommendations.
Remember, failing to adhere to these guidelines might result in restrictions or even a strike on your YouTube channel.
Interacting with Live Streams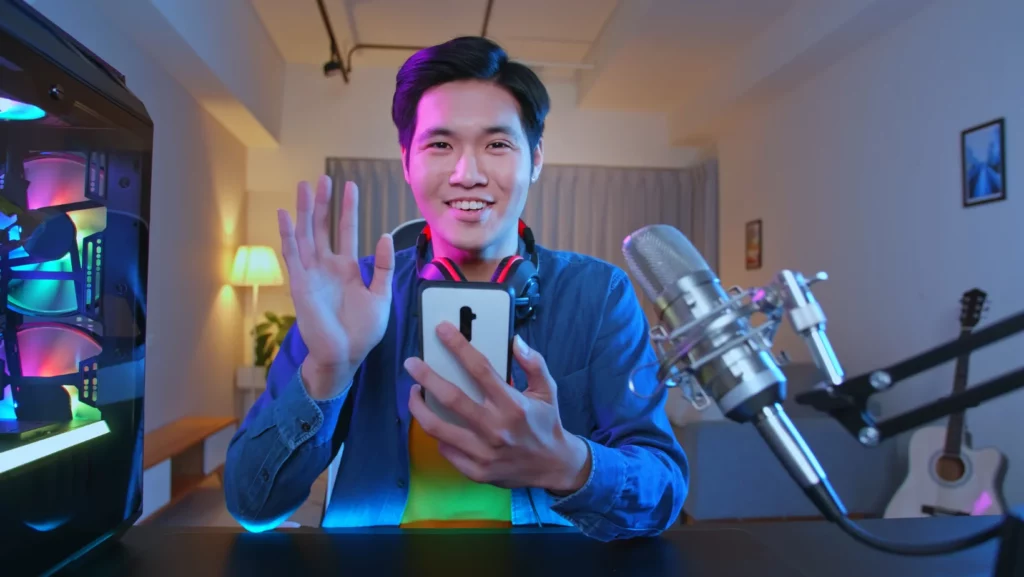 Ever been in the middle of a livestream and felt the urge to join the conversation, share your thoughts, or just send a shoutout to the creator? Well, you're in luck! This guide is all about how you can engage with live streams on YouTube and make the most of your viewing experience. Let's dive in!
Using Live Chat
Ah, the live chat! It's where the magic happens. It's the place where you can feel the pulse of the live stream, see real-time reactions, and even get a shoutout from the creator if you're lucky. Here's how you can be part of this buzzing community:
Get Set Up: First things first, you need a YouTube account. If you've got a Google account, you're already halfway there. Just head over to YouTube, sign in, and you're good to go.
Join the Party: Find a live stream that piques your interest. Once you're in, look to the right of the video. That's where the super chat is happening.
Jump In: Below the chat, there's a box waiting for your message. Type away and hit send! Want to address someone specifically? Just type @[their username] before your message.
Stay Cool: Remember, the chat messages are a fun place. Always be respectful and follow YouTube's community guidelines. No one likes a party pooper!
And hey, if the chat's too noisy for you, there's a button at the bottom to hide it. But where's the fun in that?
Pausing and Resuming Live Streams
Ever had to rush to the door because your pizza arrived right in the middle of a gripping livestream? No worries! YouTube's got your back. You can pause the live stream and when you're back, just hit play and pick up right where you left off. It's like having a magic remote for live TV!
Subscribing to Live Channels
Found a creator you absolutely adore? Don't want to miss out on their next livestream? Hit that subscribe button! Subscribing ensures you get notifications whenever they go live. Plus, it's a great way to support your favorite creators.
Exploring Live Streaming Content Categories
YouTube is a vast ocean of content. From gamers battling it out in virtual arenas to musicians serenading their audience with live concerts, there's something for everyone. Here's a quick rundown of some popular live-streaming categories:
Gaming: Watch gamers showcase their skills, share tips, and embark on epic adventures.
Music: From impromptu jam sessions to grand concerts, experience the magic of live music.
News: Stay updated with real-time news broadcasts from around the world.
Sports: Cheer for your favorite teams and athletes as they compete live.
And that's just scratching the surface! There's a whole world of live content waiting for you on YouTube. So, what are you waiting for? Dive in, explore, and most importantly, have fun interacting!
Advanced Tips for Live Streaming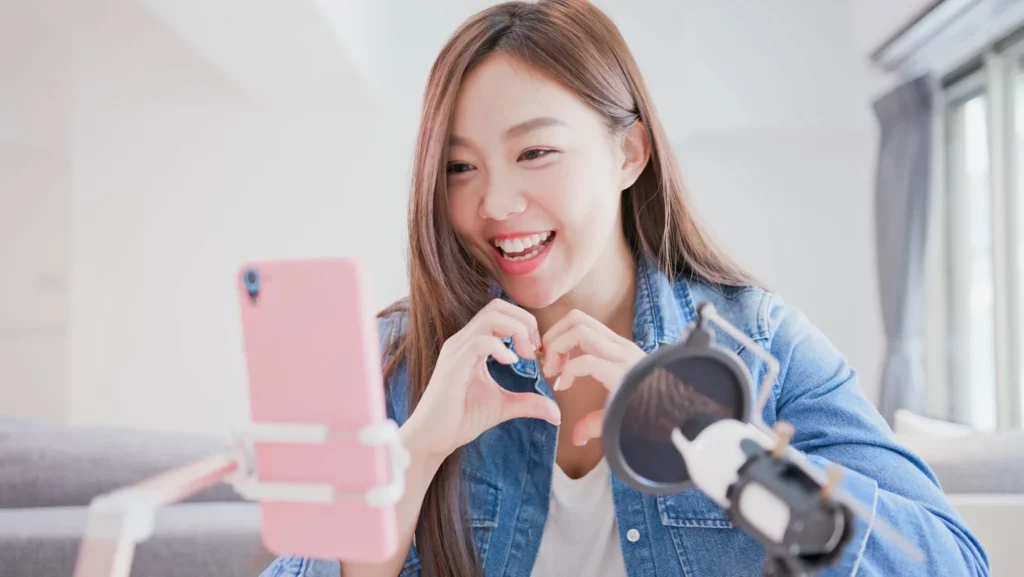 In the digital age, live streaming has become a powerful tool for both viewers and creators. It offers a unique platform where real-time interaction meets content delivery. But to truly harness its potential, one must delve deeper into the nuances of live streaming. Let's explore some expert tips to enhance this experience.
Monetizing Your Live Streams
For many creators, live streaming isn't just about sharing content; it's also about earning from it. Did you also know that you can monetize your YouTube Channel with less than 1000 subscribers, Monetizing your streams can be a game-changer, but it requires a strategic approach:
Understand Your Audience: Before you can monetize, you need to know who's watching. Are they willing to pay for premium content? What kind of content are they most interested in?
Choose the Right Platform: While platforms like YouTube and Twitch offer monetization options, specialized platforms like Uscreen provide more tailored solutions for creators aiming to monetize their streams.
Offer Value: Whether it's exclusive content, behind-the-scenes footage, or interactive sessions, ensure that your paid content offers something special.
Promotions and Discounts: Occasionally, offer discounts or promotional rates to attract more subscribers or viewers to your paid content.
Using Overlays and Graphics
Visual appeal can significantly enhance the viewer's experience. Overlays and graphics can make your stream look more professional and engaging:
Branding: Use overlays to display your logo or brand name consistently. It reinforces brand recall.
Interactive Elements: Graphics can be used to highlight viewer comments, display real-time polls, or even showcase user-generated content.
Informational Graphics: If you're discussing a topic, use graphics to display key points, statistics, or any other relevant information.
Importance of Sound Quality
While visuals are crucial, sound quality is equally, if not more, essential. Poor audio can deter viewers, no matter how good the video quality is:
Invest in Good Equipment: A good quality microphone can make a world of difference. Consider using lapel mics for outdoor streams to minimize background noise.
Sound Check: Always test your audio before going live. Ensure there's no echo, static, or any other disturbances.
Background Music: If you choose to have background music, ensure it's not too loud and doesn't drown out your voice. Also, be wary of copyright issues.
Tips for Promoting Your Live Stream
A fantastic livestream with no viewers can be disheartening. In live videos, promotion is the key, and here are some tips that can help boost your streams and all the live videos:
Leverage Social Media: Use platforms like Instagram, Facebook, and Twitter to announce your upcoming streams. Engage with your audience, answer their queries, and build anticipation.
Collaborate Team up with other creators or influencers in your niche. It can help you tap into their audience base.
Consistency is Key: Having a regular streaming schedule can help build a loyal viewer base. If viewers know when to expect your streams, they're more likely to tune in.
Engage in Real-Time: As highlighted by Uscreen, real-time audience engagement, like answering viewer questions or acknowledging their comments, can significantly boost viewer retention and interaction.
YouTube live streaming is a great way to connect with your audience in real time and build a loyal fan base. With YouTube's intuitive tools, monetization options, live video or enabled live streaming, and interactive features, it's never been easier to bring your content to life.
Frequently Asked Questions About How to Watch Live Streams on YouTube
Q: Do I need a YouTube account to watch live streams?
A: While you can watch most live streams on YouTube without an account, having one allows you to participate in live chats, subscribe to channels, and receive notifications for upcoming live streams from your favorite creators.
Q: Is there a way to be notified when a channel I like goes live?
A: Yes! If you're subscribed to a channel, you can click on the bell icon next to the "Subscribed" button. This ensures you receive notifications whenever the channel goes live or the video uploads new content.
Q: Can I watch a live stream after it has ended?
A: It depends on the creator. Some creators choose to archive their live streams, making them available as regular videos after the stream ends. If archived, you can find the live stream in the channel's video library.
Q: How do I improve the video quality when watching a live stream?
A: On the bottom right of the video player, click on the gear icon (settings). From there, you can select "Quality" and choose a higher resolution. However, the highest available quality depends on how the creator is streaming and your internet connection.
Q: Is there a way to report inappropriate content during a live stream?
A: Yes, if you come across content that violates YouTube's community guidelines during a live stream, you can report it. Click on the three vertical dots (more options) below the video player, and select "Report." Follow the prompts to specify the reason for your report.
Conclusion
Live streaming is a dynamic platform that offers endless possibilities. Whether you're a viewer looking to engage with content or a creator aiming to share and monetize your content, understanding the intricacies of live streaming can greatly enhance the experience. As with anything, the more effort and thought you put into it, the more rewarding it becomes. So, gear up, go live, and make the most of this fantastic digital tool!