It's undeniable; the online realm has become a staple in our lives. Every day, we spend not minutes but hours on the web and mobile applications.
Such apps serve many purposes and have become an important way for companies to interact with their customers.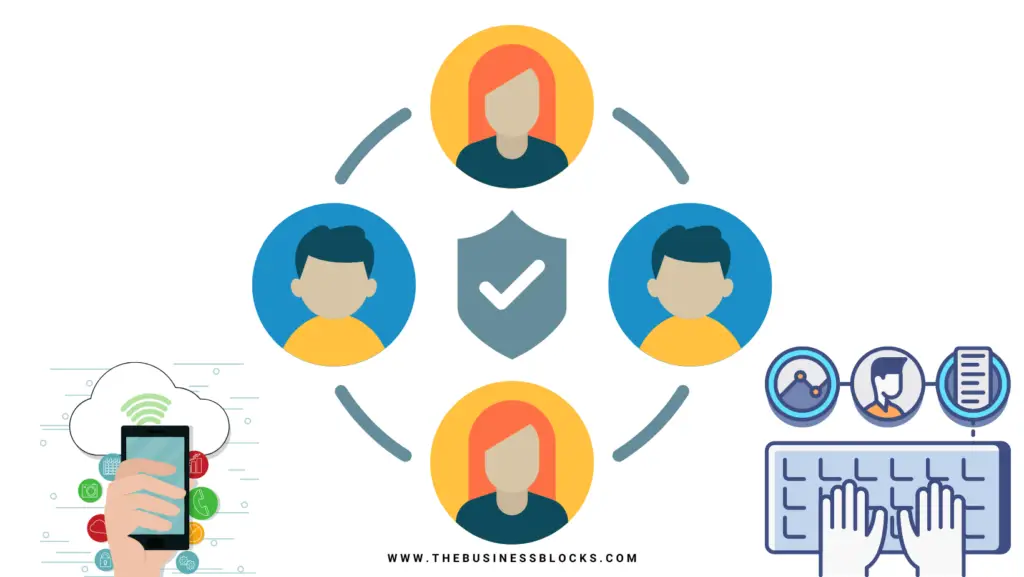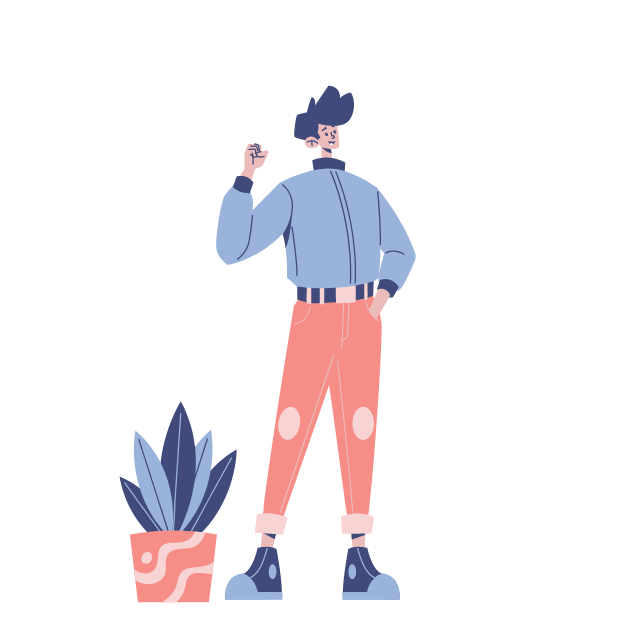 Generally, when a company or individual requires an application, they hire a professional app developer to create one for them.
But what if there was a way for you to develop apps without third party interference?  

AppSheet is a brilliant online platform that allows users to create custom applications for Android and iOS. The best part is that anyone can develop an app on AppSheet.
This is because creating an app with AppSheet requires zero coding, making it accessible to anyone with a basic understanding of how mobile phones work.  
The application's user interface is perfect for those with no prior experience. It uses data from online databases and cloud storage services such as Google Drive, Dropbox, and OneDrive.  
How It Works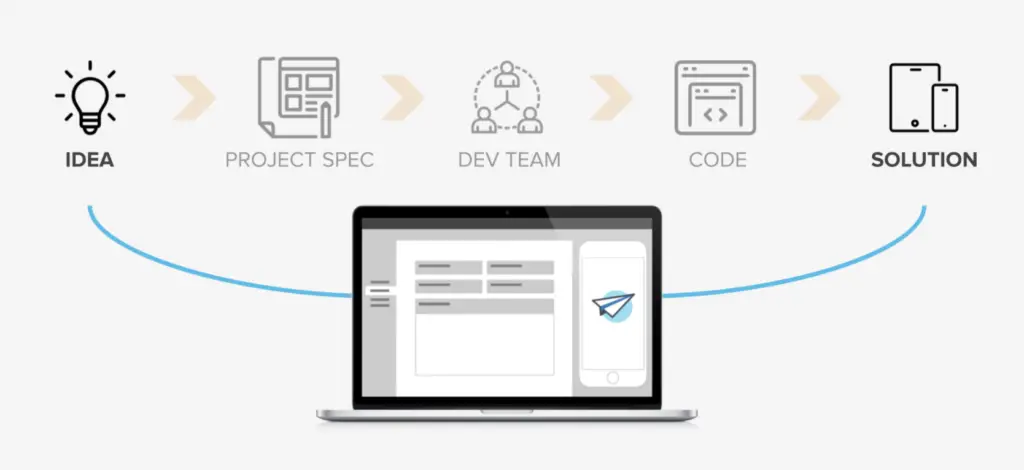 AppSheet works by using the data stored in your online cloud spreadsheets to create an application.
This means that, in order to build a fully functional mobile app, you will need the AppSheet application, cloud storage with your spreadsheet saved onto it, and a mobile device. 
All you have to do is create a spreadsheet with relevant data typed into it and save the spreadsheet to a cloud storage service.
Popular options include Google Drive, Dropbox, and OneDrive. AppSheet will automatically build a mobile app using this data. 
Your newly built mobile app will stay in sync with the spreadsheet for as long as the app is functional.
You may customize and modify your application by logging onto www.appsheet.com.  
AppSheet Pros and Cons 
Like any other platform, AppSheet comes with its own set of pros and cons. 
| Pros | Cons |
| --- | --- |
| It does not require any coding but allows users to create a seamless Android or iOS application in no time. | The advanced editor is not available to users who have not yet subscribed to a paid plan.  |
| The basic editor is ideal for anyone in a rush and is great for those who have never created an application on AppSheet before. | It lacks available features in the free version. |
| It offers so many customization options which is what makes it stand out amongst the vast sea of other app development platforms.  | If your aim is to create a good-looking application with an excellent user interface, you'll have to pay up.  |
| It is excellent for companies who want to develop an application for sales or marketing purposes.   | There is also a notable lack of flexibility with the data transfer process. This is with regards to the data that transferred from the spreadsheet, upon which it is originally entered, to the app builder.  |
Pros and Cons of AppSheet
Pricing 
App Sheet is free for up to beta 10 users. This means that once you have created your application, you can share it with up to 10 other people. No more users will be entertained unless you subscribe to a paid plan.  
There are two types of subscription plans: secure and public. You must choose one of these two, and a specific subtype, to suit your needs.  
Secure plans are ideal if: 
Your app uses and displays confidential data 
You need to customize app behavior by tailoring it to each user's needs  
You need to maintain an audit trails of which users access your app 
Alternatively, you can opt for a public plan. Public plans are excellent if: 
You do not need to restrict app access to particular people 
Your app uses no confidential data 
You do not need to customize app behavior for every person who visits your application 
There are three Secure plan subtypes: Starter, Core, and Enterprise. Here is a breakdown of what makes each version different from the next: 
1. Starter 
This plan costs $5 per active user per month. It has all the core features, including secure app sign-in using Google, Microsoft, Dropbox, Box, and Smartsheet.
However, it lacks advanced features, including the ability to change data and webhook flows, use the app's smart assistant, scan barcodes, and schedule reports.
It also lacks enhanced security options. This plan is essentially a basic plan that's better suited to people whose companies are not too heavily dependent upon their app. 
2. Core 
The Pro plan costs $10 per user per month. It includes all the options listed in the Premium Secure plan, as well as a list of fantastic advanced features like QR and barcode scanning, white label apps, and caching optimization.
This plan also offers enhanced security options like on-device encryption.  
3. Enterprise 
This plan does not have a fixed cost. Before subscribing to this plan, you will need to reach out to the AppSheet team so that they can give you a fixed price depending upon how many users you plan on hosting and other intricate details. 
The Business plan offers everything the other two plans do, as well as things like team collaboration opportunities, advanced management and monitoring options, advanced integration abilities with platforms like MailChimp and Twilio, and a variety of machine learning tools. 
The Public plan offers only one paid plan subtype: The Publisher Pro plan. This plan offers the same features as the Pro Secure plan except you will need to purchase one app license per app, and not per unique app user. 
What Are People Saying? 
People have a lot to say about AppSheet. One of the most common comments by users was that the no-code approach saves them plenty of time.
Users have also commented on the ease of use this platform offers, and the fact that even those who have no prior app development experience can create applications without much trouble.  
Many have also appreciated the availability of customization options that allow them to create an application that is unique and rings true to their company's visuals.
Still, there were a few users who noted minor glitches when trying to customize their application. There was also a minority that felt like there weren't enough design choices.
Regardless, the majority of users are satisfied with the customization and presentation choices that AppSheet offers. 
Some users have complained that because the customer support hours are limited, they have been unable to receive immediate help with minor issues.
However, there are some excellent YouTube tutorials created by experts from AppSheet to help with such problems.  
Some users also felt that the application's layout, when published, looked unflattering on larger screens, but that is a matter of personal preference and style.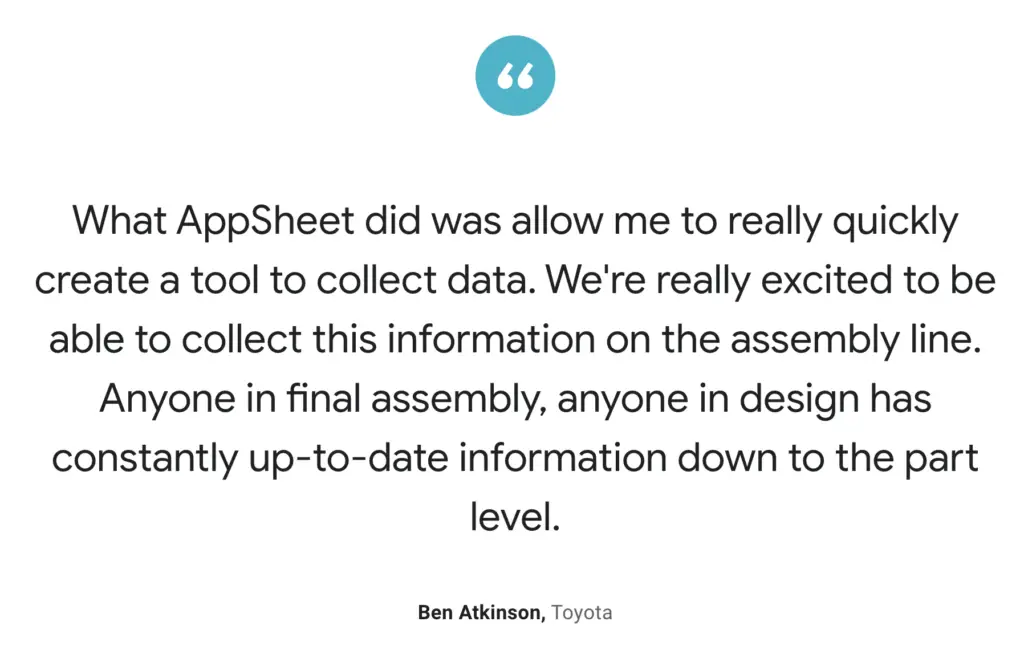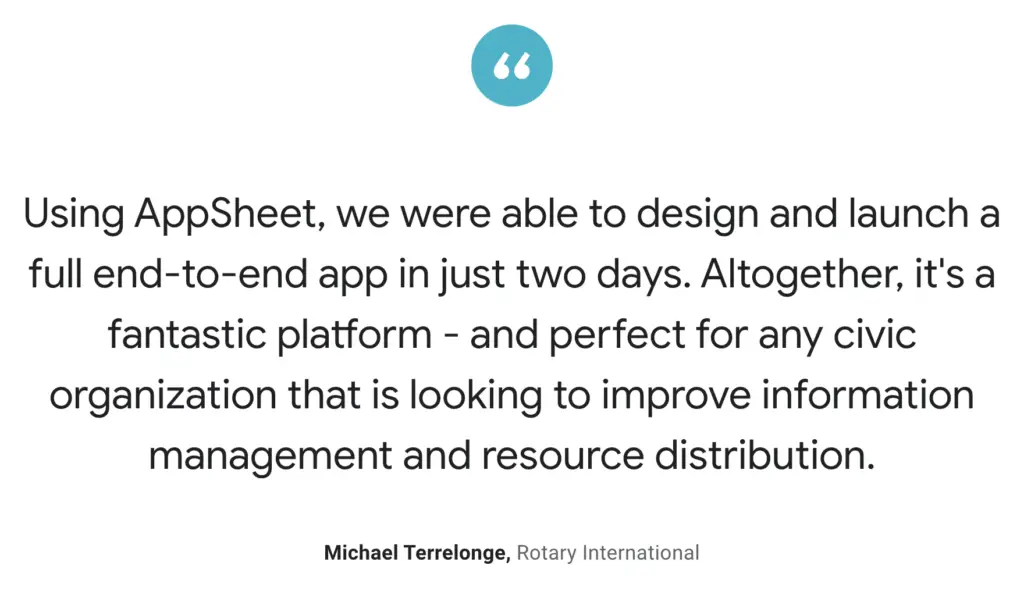 Conclusion 
All in all, the majority of users agree that AppSheet is the best platform available for application creation. While there certainly are some changes from which the platform could benefit, it is safe to say that, in the bigger picture, AppSheet is exactly what you need to create a brilliant online application with no prior experience in app development or coding. 
References: 
https://reviews.financesonline.com/p/appsheet/#:~:text=AppSheet%20is%20an%20app%20maker,deploy%20apps%20in%20less%20time.
https://www.trustradius.com/products/appsheet/reviews?qs=pros-and-cons
https://www.capterra.com/p/149367/AppSheet/reviews/#:~:text=Pros%3A%20AppSheet%20is%20an%20incredible,Price%2Dpoint%2C%20and%20bugs.