Inflation – the seemingly relentless march of rising prices – is an economic force that spares no one. It has the power to silently erode the value of your business savings, leaving you with less purchasing power than you had before. For business owners, this is not just a financial nuisance; it's a real and ever-present threat to your hard-earned capital. 
The impact of inflation on businesses can be far-reaching, affecting everything from operating costs to profitability and long-term sustainability. Subsequently, in an era of economic uncertainty, protecting your business savings against inflation becomes not just a wise choice but a strategic imperative. 
In this article, we will explore twelve invaluable tips to help you shield your business savings from the erosive effects of inflation. These strategies, ranging from diversified investment approaches to practical cost-cutting measures, are designed to empower you with the knowledge and tools needed to safeguard your financial security in the face of an ever-changing economic landscape.
By the time you've reached the end of this article, you should better understand how to fortify your business savings against inflation.
1. Open a Business Savings Account
Every business needs a transaction account. However, in addition to it, consider opening up a business savings account.   
Doing this allows you to save money, some of which can be used for tax payments. It also ensures that your money works for you – as the interest rates on these accounts are generally better than on transaction accounts.  
Another benefit of setting up an account like this is that it helps you monitor your spending and access cash for unexpected expenses.
Visit this page for more information about business savings accounts.
2. Diversify Your Investment Portfolio
Diversification is a time-tested strategy for managing risk and combating inflation. Instead of keeping all your business savings in a single asset class, consider spreading your investments across various options like stocks, bonds, real estate, and commodities. Doing this can help you reduce the impact of inflation on your overall portfolio. 
Stocks: Equities have historically outpaced inflation, making them a suitable option for long-term investors. However, they come with higher risk, so ensure your stock investments align with your risk tolerance and financial goals. 
Bonds: While less risky than stocks, bonds can still provide a hedge against inflation if you invest in Treasury Inflation-Protected Securities (TIPS) or other inflation-indexed bonds. 
Real Estate: Real estate investments such as rental properties or Real Estate Investment Trusts (REITs) can offer protection against inflation through rental income and property appreciation. 
Commodities: Investing in commodities like gold, silver, or agricultural products can be a solid inflation hedge since their prices often rise when inflation does. 
Precious Metals: Investing in precious metals like gold and silver can be a store of value during inflationary periods. 
Cryptocurrency: Some businesses are exploring cryptocurrencies like Bitcoin as a way to preserve their savings. Cryptocurrencies are known for their potential to appreciate in value rapidly.
3. Establish an Emergency Fund 
Inflation can bring uncertainty to the business landscape. Establishing an emergency fund can buffer unexpected expenses and downturns. At the same time, having a liquid reserve prevents dipping into your long-term savings, which can be detrimental during inflationary periods. 
To create an effective emergency fund: 
a. Set a target: Aim to save at least three to six months' worth of essential business expenses. 
b. Choose a separate account: Open a dedicated savings account for your emergency fund. Doing this will make it less tempting to dip into it for non-urgent expenses. 
c. Regular contributions: Make consistent contributions to your emergency fund, even during periods of low inflation.
4. Build a Contingency Fund
In addition to an emergency fund, consider building a contingency fund. This fund is explicitly reserved for unforeseen circumstances outside your emergency fund's scope.
It offers additional protection for your business savings, ensuring you are prepared for even the most unexpected challenges.
5. Invest in Dividend-Paying Stocks
Dividend-paying stocks, particularly those from established and financially sound companies, can be attractive for investors looking to combat inflation.
These stocks, typically issued by well-established and financially robust companies, have a unique advantage. They offer a steady stream of income to shareholders through dividends. Their potential for dividend growth over time makes them particularly attractive in the fight against inflation.
As these companies prosper, they often increase the payouts to their shareholders, thereby outpacing the inflation rate. These payments provide you with a consistent income source and the opportunity for capital appreciation, making dividend-paying stocks a valuable asset in your inflation-resistant investment portfolio.
6. Explore Inflation-Adjusted Annuities
Inflation-adjusted annuities are an excellent strategic financial tool to secure your business savings against inflation.
Annuities are financial products that guarantee a regular income stream over a predetermined period or for life. However, what sets inflation-adjusted annuities apart is their unique ability to adapt to changes in the cost of living. These annuities are structured to increase your income payments in tandem with rising inflation, thereby shielding your purchasing power from erosion.
While they offer stability and predictability, it's essential to carefully consider the terms and costs associated with such annuities, as they might come with higher fees than other investment options. Nevertheless, they can be a valuable addition to your financial arsenal, helping to ensure that your business savings remain resilient in the face of rising inflation.
7. Increase Your Savings Rate
One of the most straightforward yet underestimated methods of safeguarding your business savings against inflation is bolstering your savings rate.
Inflation chips away at the purchasing power of your money, and the most effective countermeasure is accumulating more of it. By consistently increasing the percentage of your income you save, you not only build a financial cushion for unexpected expenses but also create a formidable defence against inflation.
Regularly assess your expenses and revenue, and look for opportunities to cut unnecessary costs or increase your earnings. Incremental savings can add up over time, helping you maintain financial stability and ensuring that your business savings remain robust in an ever-changing economic environment.
8. Actively Manage Your Debt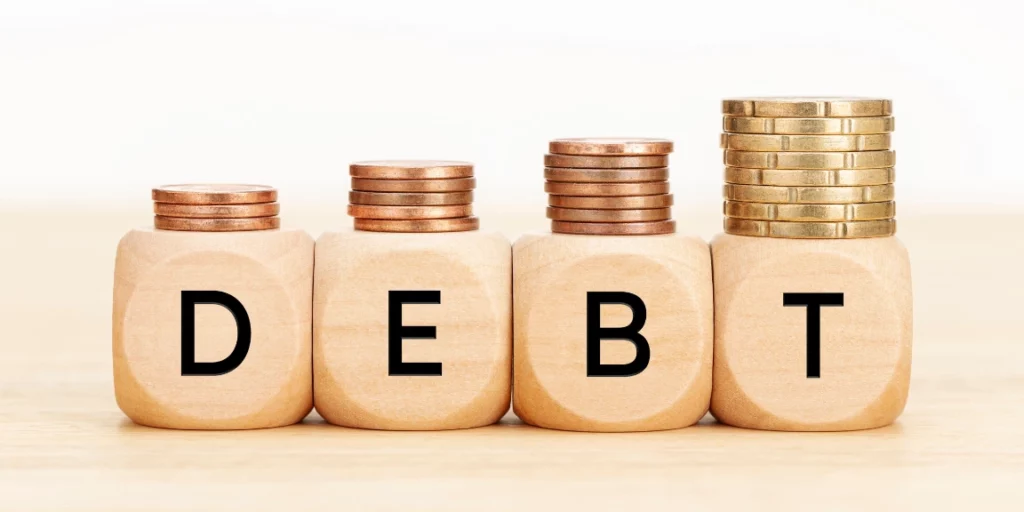 If your business carries debt, it's essential to manage it proactively. Prioritise high-interest debt and work to reduce or eliminate it. At the same time, make debt payments on time to avoid additional fees and interest charges.
Consolidating debt can free up funds for more productive uses, such as investments that combat inflation.
9. Invest in Productive Assets
Investing in assets that generate income or have the potential for capital appreciation can help you stay ahead of inflation.
These assets offer a dual benefit, such as expanding your business operations, acquiring income-generating real estate, or upgrading equipment to boost productivity and revenue.
Firstly, they have the potential for capital appreciation, which can outpace inflation and enhance the overall value of your investments. Secondly, these assets generate income or contribute to the growth of your business, which can be particularly effective in protecting your savings from the erosive effects of rising prices.
By focusing on assets that not only hold their value but also contribute to your business's financial health, you can secure your savings against inflation while fortifying the long-term viability of your enterprise.
10. Review Your Business Expenses Regularly
It's imperative to scrutinise and optimise your business expenses regularly.
This financial practice involves comprehensively evaluating your operational costs, seeking opportunities to reduce unnecessary expenditures and enhancing cost efficiency.
Whether renegotiating contracts with suppliers, adopting energy-saving technologies, or streamlining administrative processes, reviewing expenses can free up capital for investments that strengthen your business and help it weather economic uncertainty.
Consistently revisiting your expenses ensures that your business operates with financial prudence, ultimately preserving your savings and bolstering your overall financial resilience in the face of inflation.
11. Seek Professional Financial Advice
Understanding the complex world of finance, investments, and inflation protection can be difficult and daunting for anyone – but especially for business owners.
That's where professional financial advice becomes invaluable. Consulting a qualified financial advisor or accountant can provide you with tailored strategies to safeguard your business savings against inflation. These experts can offer insights on investment options, tax-efficient strategies, retirement planning, and risk management.
They can help you create a personalised financial plan that aligns with your business's unique circumstances and goals. With their guidance, you can make informed decisions, mitigate potential risks, and ensure that your financial future remains secure, even in fluctuating economic conditions.
In the business landscape, staying financially prepared is vital. So, seeking professional financial advice is a prudent and proactive step towards safeguarding your business savings.
12. Monitor Inflation Trends
Staying informed about inflation trends is an important way of safeguarding your business savings from inflation.
Monitoring key economic indicators such as the Consumer Price Index (CPI) and Producer Price Index (PPI) and staying updated on reputable inflation forecasts enables you to adapt your financial strategy proactively.
Understanding the direction and pace of inflation allows you to make timely adjustments, whether reallocating investments, revising pricing strategies, or revisiting cost structures. By staying vigilant and responsive to inflation trends, you can navigate the ever-changing economic landscape more precisely, ensuring that your business savings remain resilient and your financial stability intact.
Conclusion
Inflation is an inevitable part of the economic landscape, and it can erode the value of your business savings over time. However, with careful planning and a diversified approach, you can effectively safeguard your savings against its effects.
In this article, we have outlined 12 tips for safeguarding your business savings against inflation. If you implement them, you will go a long way towards protecting your business success as it rises.
It is important to remember that doing this is an ongoing process that requires proactive effort. However, the rewards of financial security and stability are well worth it.