Are you curious about low-code platforms but aren't quite sure what they are or how to use them? The development landscape is constantly shifting and evolving, so it's no surprise that many businesses are looking for an easier and faster way to build the technology needed for their success. Low-code platforms offer organizations of all sizes the chance to accelerate delivery without sacrificing quality or reliability. In this guide, we'll break down everything there is to know about low-code platform technologies—from understanding its benefits and core features to selecting the right option for your business's needs.
Are you feeling overwhelmed by the complexities of software development?
Low-code platforms are revolutionizing traditional software development models. With low code, complex business processes can be improved and automated with minimal coding required. Plus, this style of software is designed for non-developers to easily create powerful applications without needing any technical experience or expertise.
Quickly get up to speed with our comprehensive guide on what a low-code platform is and how it could add value to your business operations. We'll walk you through its features and more so that you can make informed decisions on your workflow management and accelerate digital transformation initiatives.
Did you know?
72% of 

IT leaders now say

 project backlogs prevent them from working on strategic projects

.
Gartner predicts that 65% of the app activity will result from no-code development by 2024.
Gain a deep understanding of Low-Code a low-code platform today!
What is a Low-Code Platform and Why Do We Need it?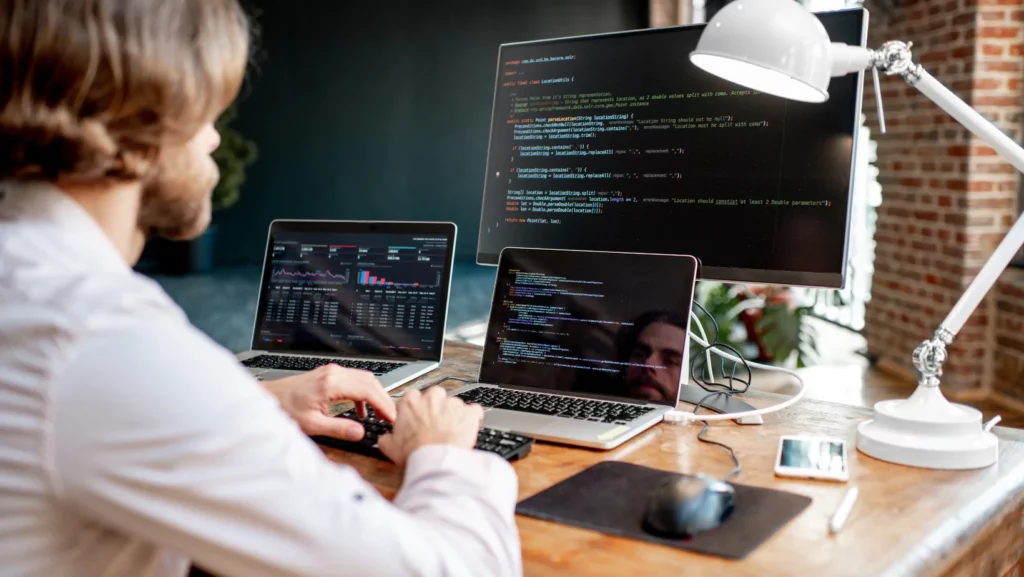 A low-code platform is an application development environment that enables businesses to quickly and easily create software applications with minimal coding. This method of development not only speeds up the process of creating apps but also allows non-developers to rapidly build high-quality applications without worrying about technical intricacies.
Low-code development platforms are beneficial for both large and small organizations, as they provide an intuitive way to develop applications quickly with low risk, improved accuracy, and reduced costs. Additionally, the platform's drag-and-drop interface and tools enable a range of users to build software without needing to write any code or coding knowledge.
Benefits of Using a Low-code Platform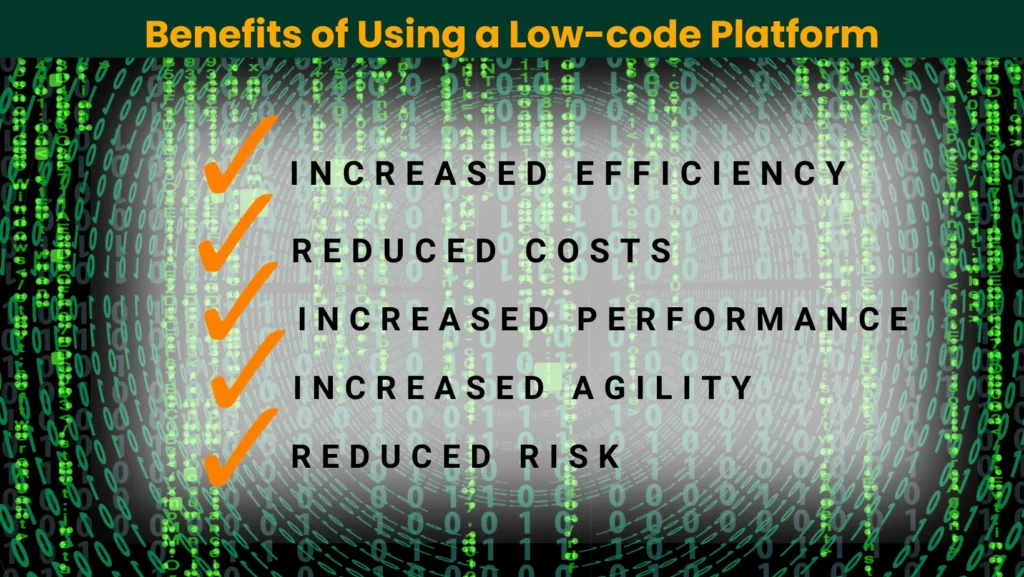 From business process management to rapid prototyping, low-code platform technologies offer a wide range of advantages to organizations.
Here are some benefits of using a low-code platform that will help you make the best decision for your business's needs:
Increased Efficiency
Low-code technologies allow applications to be built with minimal manual coding, meaning that tasks can be completed faster and with fewer personnel costs.
Increased Agility
Low-code platforms provide the flexibility to quickly change and adapt applications in response to customer or market demands.
Reduced Risk
By automating complex tasks, businesses can reduce errors and ensure that data accuracy is maintained across all departments.
Increased Performance
Applications built on low-code platforms are often more stable and have fewer bugs compared to their hand-coded counterparts.
Reduced Costs
Low-code platforms eliminate the need for expensive software development tools, making them a cost-effective solution that can quickly pay dividends. Business users and citizen developers
Business users and citizen developers can leverage these technologies with ease and can quickly bring ideas to life. Low-code platforms provide the perfect balance between speed, agility, and cost savings for businesses of all sizes.
The Different Types of Low-code Platforms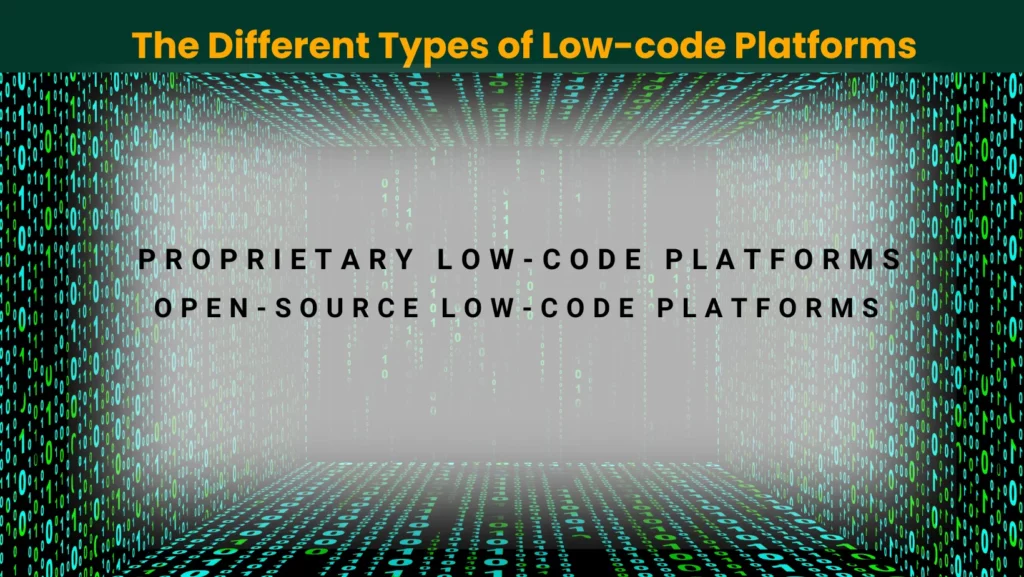 Low code development platform technologies enable businesses to quickly build, deploy, and manage powerful applications with minimal coding. That said, not all low-code platforms are created equal.
There are two main types of low-code platforms: Proprietary and Open Source.
Proprietary low-code platforms are software solutions that come with a set of proprietary tools and services such as application development, deployment, and maintenance.
On the other hand, open-source low-code platforms provide developers with access to the source code and offer unlimited customization opportunities.
It's important to consider which type of platform best suits your business needs when selecting a low-code development option. Each one comes with its unique advantages and drawbacks that should be carefully weighed up.
Popular Examples of Low-code Platforms in Use Today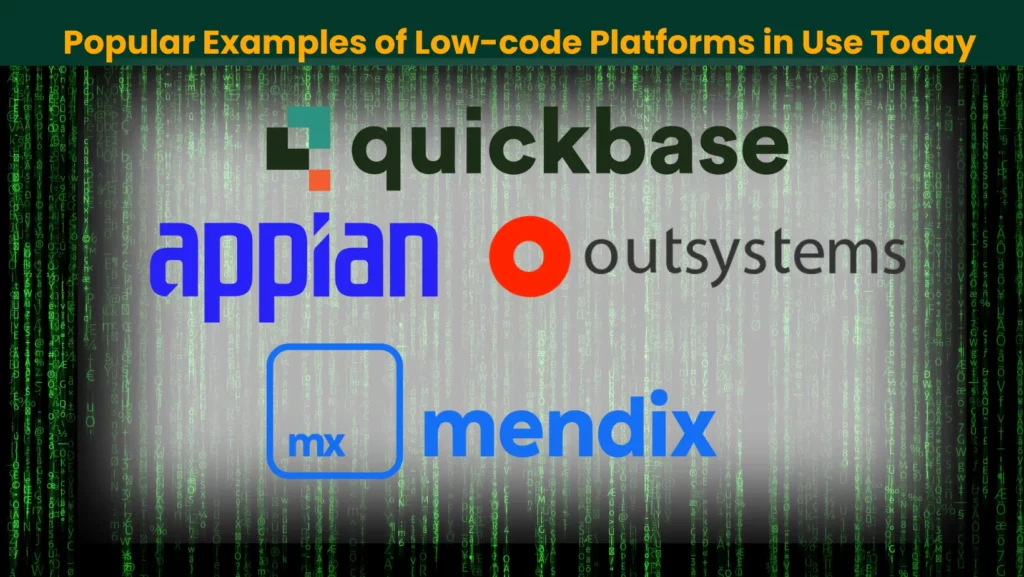 No code platforms are used by businesses of all sizes to quickly create applications for their unique needs.
Here are some of the most popular examples in use today:
OutSystems
OutSystems is an Enterprise-grade low-code platform that enables organizations to build, deploy, and manage enterprise-grade apps with minimal coding.
Quick Base
Quick Base is a cloud-based low-code platform known for its ability to quickly develop custom applications with a drag-and-drop interface.
Mendix
Mendix is an open, agile, and scalable low-code development platform that enables businesses to rapidly develop enterprise-grade applications without needing any coding knowledge.
Appian
Appian is a cutting-edge low-code platform that simplifies the process of quickly developing, deploying, and managing applications.
Development teams and professional developers are increasingly leveraging low-code platform technologies to build powerful apps in a fraction of the time.
How to get started with a Low-code Platform
Low code development tools are easy to use and can quickly deliver powerful apps for businesses of all sizes.
To get started, you'll first need to select the right platform for your needs. Once you've selected a low-code platform that meets your requirements
The next step is to begin building your application by creating a working prototype and testing it with stakeholders.
Once your prototype is approved, you can then start developing the application, testing it, and fixing any issues that arise.
Finally, once your app is up and running, you'll want to review user feedback and performance metrics periodically to make sure the application is meeting customer needs.
App development and business applications have changed significantly in recent years with the introduction of low-code platform technology. By leveraging these tools, for app development, businesses can quickly create powerful applications without needing to write any code or invest heavily in software development teams and resources.
Tips for Choosing the Right Low-code Platform for Your Business Needs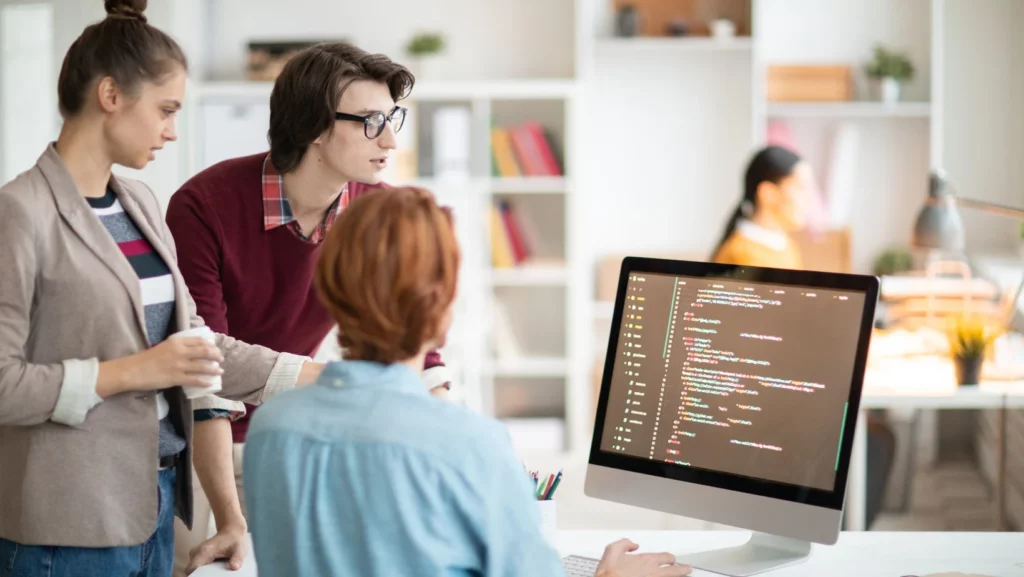 No code and low code tools are in demand for businesses of all sizes. That said, selecting the right platform can be overwhelming.
Here is some low-code when choosing a low-code platform:
Make sure the platform is compatible with your existing applications and systems.
Consider how easy it is for developers and users to learn and use the platform.
Ensure that you have access to comprehensive customer support services if needed.
Look at the vendor's reputation and track record of success in delivering low-code solutions for
Think about your short and long-term business goals and how a low-code platform can help you achieve them.
Ensure that the platform is scalable and offers the features you need.
From traditional development to business users and citizen developers, businesses of all sizes must consider the decision to adopt low-code platforms. The main goal should be to improve the efficiency and speed of development while offering a cost-effective solution for businesses of all sizes.
Frequently Asked Questions About What is a Low-code Platform: A Complete Guide
Q: How low low-code app development help businesses?
A: Low code development tools can help businesses quickly develop, deploy, and manage powerful applications without needing any coding knowledge. This reduces the time required to build an app significantly, enabling businesses to launch products faster and respond quickly to changing customer needs or market demands.
Q: Why create apps with low-code platforms?
A: Low-code platforms are efficient and cost-effective solutions that enable businesses to quickly build, deploy, and manage powerful applications with minimal coding. The speed of development can pay dividends in the long run with improved customer satisfaction rates and reduced costs. They also allow citizen developers the opportunity to bring ideas to life without needing specialized coding skills.
Q: Are low-code platforms secure?
A: Low-code platforms are typically just as secure as traditional development tools if not more. Many of the leading platform providers use robust security measures to protect their users' data and applications. Additionally, they use encryption technology to keep data safe and secure from unauthorized access.
Conclusion
Low-code platforms offer an efficient, cost-effective way to create applications and software solutions. They are a valuable tool for businesses to reduce time constraints on development. Whether you want to build a web application or a mobile application, low-code platforms are the ultimate solution. Additionally, low-code platforms play an important role in empowering everyday users to help develop enterprise software that meets their needs.
Moreover, they pave the way for organizations' engagement by bringing together people, ideas, expertise, and data in one place. Therefore, if you want to increase agility within your organization and better engage employees, consider turning to a low-code platform today!