If you haven't tried out an IFTTT automation yet, you are missing out a lot!
The world of automation has grown in leaps and bounds these past two decades and continues to expand exponentially. It seems that there is no slowing it down any time soon. 
Now, many excellent web applications allow users to create automated workflows without needing to type in a single line of code.
They use APIs.  If you would like to know more, click here.
If This, Then That (IFTTT) is an application that has gained popularity due to its easy and accessible user interface and ability to create custom workflows tailored to the user's needs.
What is IFTTT? 
IFTTT, is an online service that simplifies the users life. It does so by allowing users to create a chain of simple actions and functions termed as applets.  
IFTTT is supported by both iOS (10 or later) and Android (4.4 or later) and has been around since 2011. However, it's stable release for both iOS and Android took place in late 2019.
As an alternative to the application, you can also access IFTTT through its website (https://ifttt.com/).
IFTTT is a part of the Internet of Things (IoT), which means that it can perform computer-to-computer tasks without the need for human input each time.
By removing the demand for continuous human interaction, IFTTT helps save time by performing automated actions and interacting with other applications and computing devices on your behalf.  
IFTTT has a free or paid option for users, and charges developers and requires a minimum 12-month contract (further details below) or on their site – https://ifttt.com/plans.
How Does It Work? 

If This Then That is easy to use and boasts a smart and accessible interface that allows users to launch quick and hassle-free operations.
The application is very user friendly. It helps you conserve time and energy by serving as a remote through which you can control other online platforms as well as most smart devices within your home. 
---
IFTTT is a lot like Zapier
Quick reminder of how Zapier works:
Choose a Trigger: Pick a trigger function in an app that will activate your zap. Common examples include receiving a new email in Gmail or receiving a new lead on Facebook.  
Choose an Action: After selecting a trigger, choose an action from the Zapier menu. This action will primarily concern the other apps you will Zap together with your first one.  
Let Zapier Handle It: Once you've linked together with other apps by giving them all an action to perform concerning your trigger function, you can sit back and relax. Watch as Zapier securely relays information and instructions between your zapped apps. 
---
If you're wondering how to use IFTTT, don't worry. We've got you covered! 
Starting Out 
You can start out by making a free account on either the IFTTT webpage or app. The sign-up process takes seconds. All you need is your email ID or Facebook account details.  
Applets 

If This Then That is based upon applets. You can create customized workflows by making a list of multiple applications and linking them together through mutual actions and triggers.  
Here's an example of an applet: 
"Every time (name of online magazine) publishes an article in its technology section, send me an email notification." 
Isn't that brilliant? Think about all the time you'll be saving by using applets. All you need to do is create a workflow with IFTTT and set a custom prompt to trigger an action you'd like.  
However, remember that only companies and platforms that have partnered with IFTTT can be featured in your applets.
Luckily, there are plenty of options to choose from, and you're likely to find all your favourites on there. 
Pre-Made Applets 
IFTTT has been around since 2011. What started out as an amateur attempt at programming has now become a successful platform that caters to all popular applications and many technological devices, too, including smart locks, the TV, smart lights, and thermostats.  
There are also many pre-made applets available. These can prove to be extremely helpful, especially if you're someone who's just starting out on IFTTT.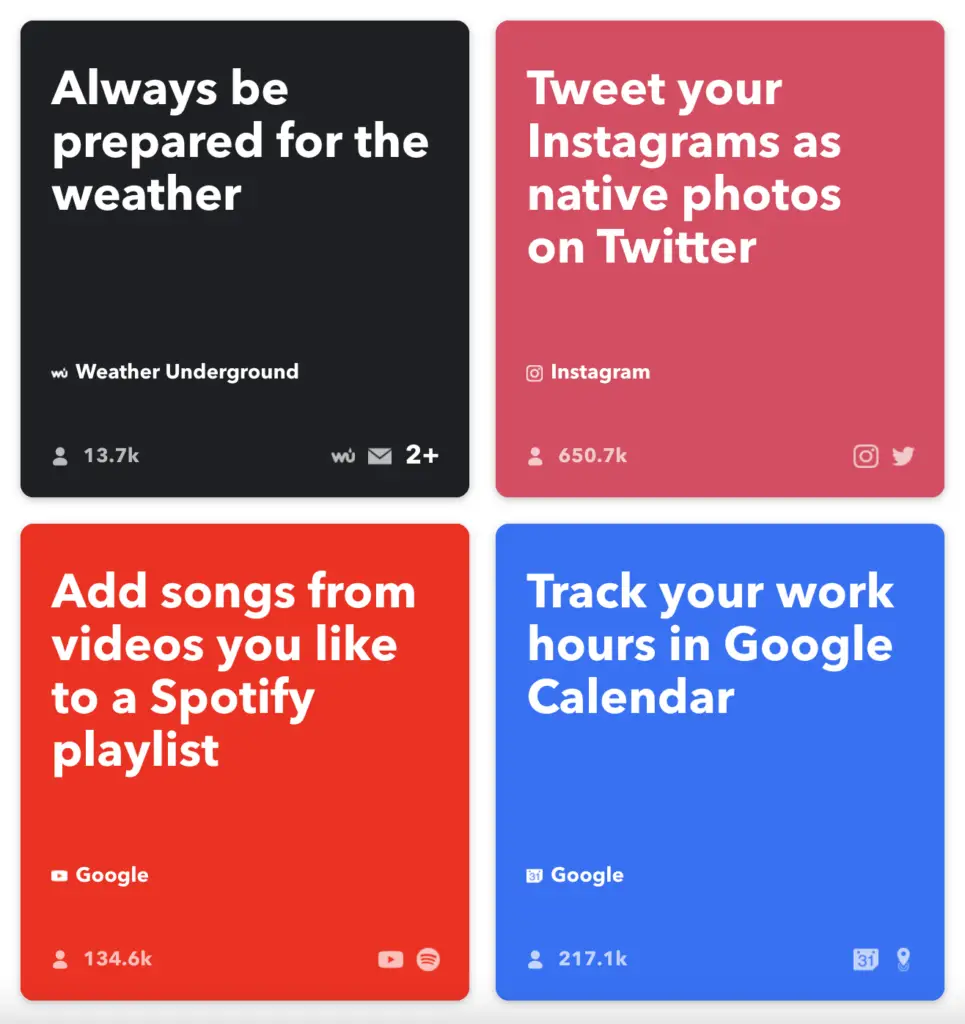 You can find pre-made applets using the handy search tool on the IFTTT website or app. Do so by entering your subject and hitting the enter tab.
For example, if you're looking for an applet to help control your thermostat, simply type in the keyword "thermostat" or the company's name.  
Feel free to browse through the options and select an applet that works for you. If you can't find a suitable alternative, go ahead and make a custom applet.  
How to Make an Applet 
As long as the device or application you want to make an applet with has ties with IFTTT, you can make a custom applet using IFTTT. 
Here's how to do it: 
Log in to your IFTTT account 
Click on the "My Applets" tab at the top of the screen 
Choose the "New Applet" option (upper right corner) 
You will be taken to a screen that boasts the words "if this then that;" click the blue "+this" section of the text 
You will be given a list of options (triggers and actions) to choose from; use these to create a custom workflow  
What Devices Work with IFTTT? 

Here is a list of popular smart devices and companies that work with IFTTT: 
Google Home  
Alexa 
Samsung SmartThings 
Philips Hue 
Wyze 
Ecobee 
August 
GE appliances 
Home Connect 
LG appliances 
Nest 
These are the most commonly used devices and platforms. You can check out the full list on IFTTT's Services page.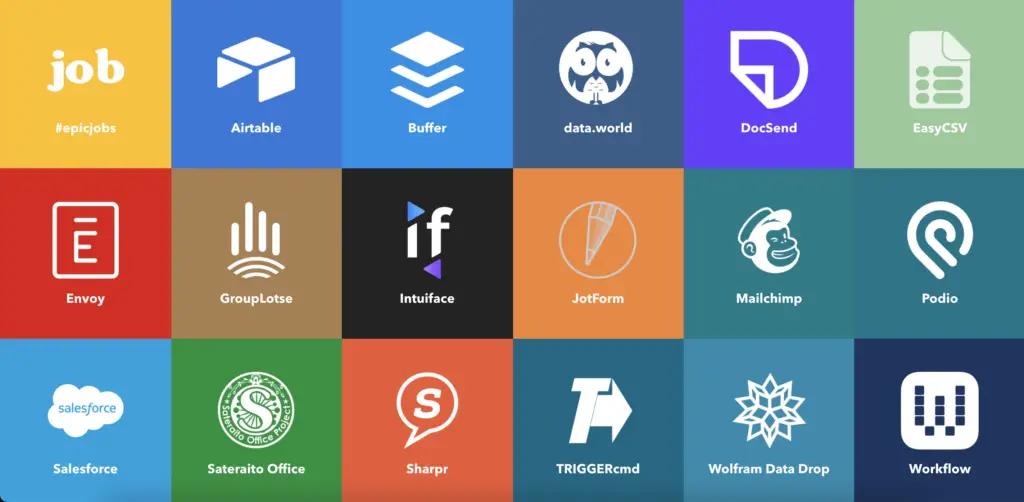 Pricing 
IFTTT offers two different sets of plans, one for individuals and another one for developers.
For Individuals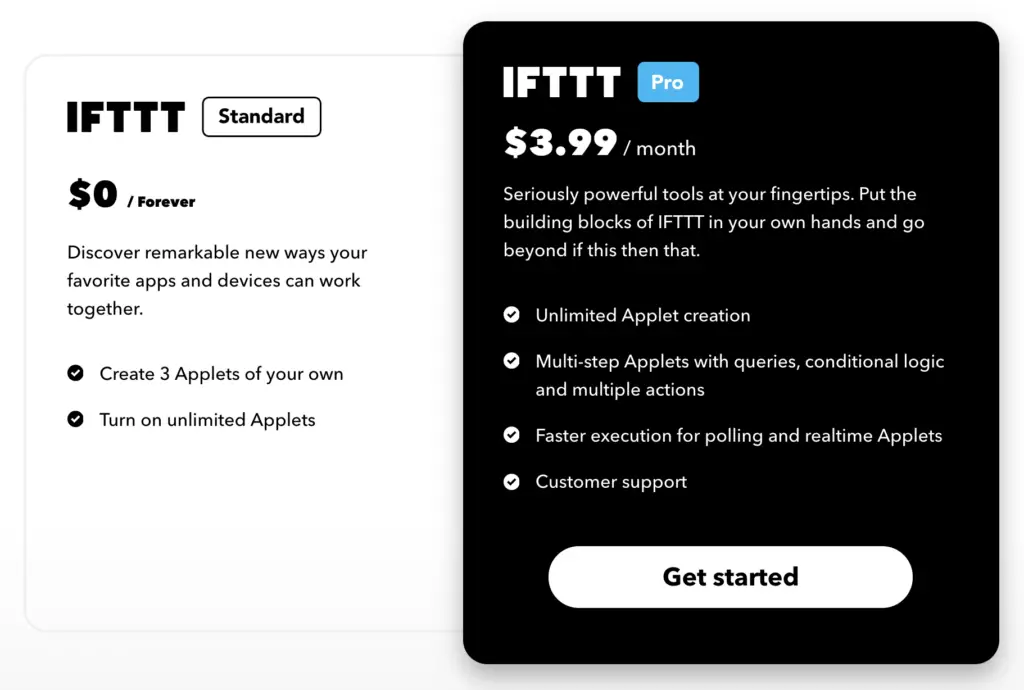 Standard – $0 / Forever
Create 3 Applets of your own
Turn on unlimited Applets
Pro – $3.99 / Month
Unlimited Applet creation
Turn on unlimited Applets
Multi-step Applets with queries, conditional logic and multiple actions
Faster execution for polling and realtime Applets
Customer support
For Developers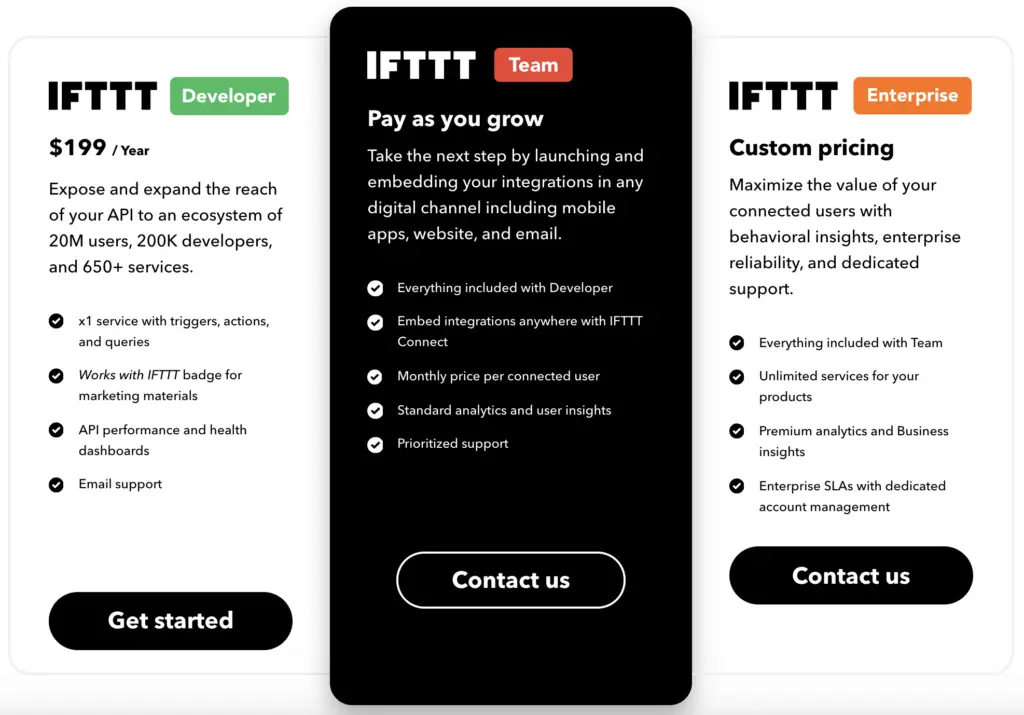 Developer – $199 / Year
Expose and expand the reach of your API to an ecosystem of 20M users, 200K developers, and 650+ services.
x1 service with triggers, actions and queries
Works with IFTTT badge for marketing materials
API performance and health dashboards
Email support
Team – Pay as you grow
Everything included with Developer
Embed integrations anywhere with IFTTT Connect
Monthly price per connected user
Standard analytics and user insights
Prioritized support
Enterprise – Custom pricing
Everything included with Team
Unlimited services for your products
Premium analytics and Business insights
Enterprise SLAs with dedicated account management
Pros and Cons 
Like every application, IFTTT comes with its own set of pros and cons. In this section, we will cover all the benefits of using IFTTT and go over the app's downsides. 
Pros 
IFTTT is a coding-free platform. This is precisely why IFTTTT is so popular. Anyone can use it to link multiple applications together, regardless of whether they know how to code or not. 
All your favorite applications work with IFTTT. This means that you can create workflows that incorporate digital platforms like Facebook, Weebly, YouTube, Spotify, Wattpad, Tumblr, Gmail, and more! 
Using IFTTT saves you time. Gone are the days when you'd have to do everything manually. Now, all you need to do is create an applet, link up your desired apps or devices, and let IFTTT take care of the rest while you focus on performing more important tasks. 
If you don't have time to create an applet, you can easily find a pre-made one and use it to simplify your life. 
IFTTT is free to use (unless you're a developer) 
Cons 
There have been multiple reports of some applets not working the way they're supposed to. However, such glitches are rare and can easily be resolved by making a few tweaks to the workflow or choosing a pre-made applet that works. 
IFTTT has a limited number of actions available. So, you may not always find what you're searching for. 
Final Thoughts: Is IFTTT Worth It? 
IFTTT is free for users but paid for developers.  
If you're a casual user wondering whether the application is worth downloading, remember that it's 100% free for you and can help you simplify your life in many ways.
So, go ahead and download the application onto your smart device, or sign up for it using a web browser.  
However, if you're a developer, you may want to put some thought into it. Developers have to pay to play (starting at $199 per year.)
According to customer reviews by real developers, IFTTT is worth investing in because it is more affordable than the majority of its competitors, including Zapier.
However, Zapier is more flexible than IFTTT and allows you to create workflows with multiple actions instead of just one. 
All in all, IFTTT is definitely worth it for casual users. It's free and compatible with all popular web applications and most smart devices.
As for developers, if you're looking for a low-budget platform, IFTTT may be the perfect answer for you.  
References:                                                 
https://lifehacker.com/the-beginners-guide-to-ifttt-1819624556