Here's a closer look at employee staffing statistics, trends, and other important data you need to know.
During the last month of 2019, when the first case of COVID-19 knocked on the world's doors, nobody imagined that it would be a turning point for everyone and everything. People and companies didn't realize that they were standing on the brink of monumental changes and life-defining moments.
Everything changed with the onset of the pandemic. From selling to the staffing process, companies started employing new ways of doing things.
As the pandemic unveiled itself, people and businesses evolved like never before. Doing things online and "work-from-home" became the new normal. Companies took their businesses online, started selling online, and even hired employees online.
Many regular employees have also considered transitioning into being contract workers.
This shift towards the digital landscape changed the way businesses used to carry on with their staffing process.
Compared to the pre pandemic world, more and more employees today are looking for remote career opportunities and want to work for companies that don't consider geography a barrier or don't strictly source candidates locally.
In this article, we will have a closer look at all the changes brought by COVID-19 to the global staffing industry and the business world as a whole. We will discuss some prominent staffing industry statistics, numbers, data, and summaries.
We will also find out more about the cost of these software and find out whether they are worth it or not. Read on!
What is the impact of COVID-19 and other global staffing industry trends on businesses?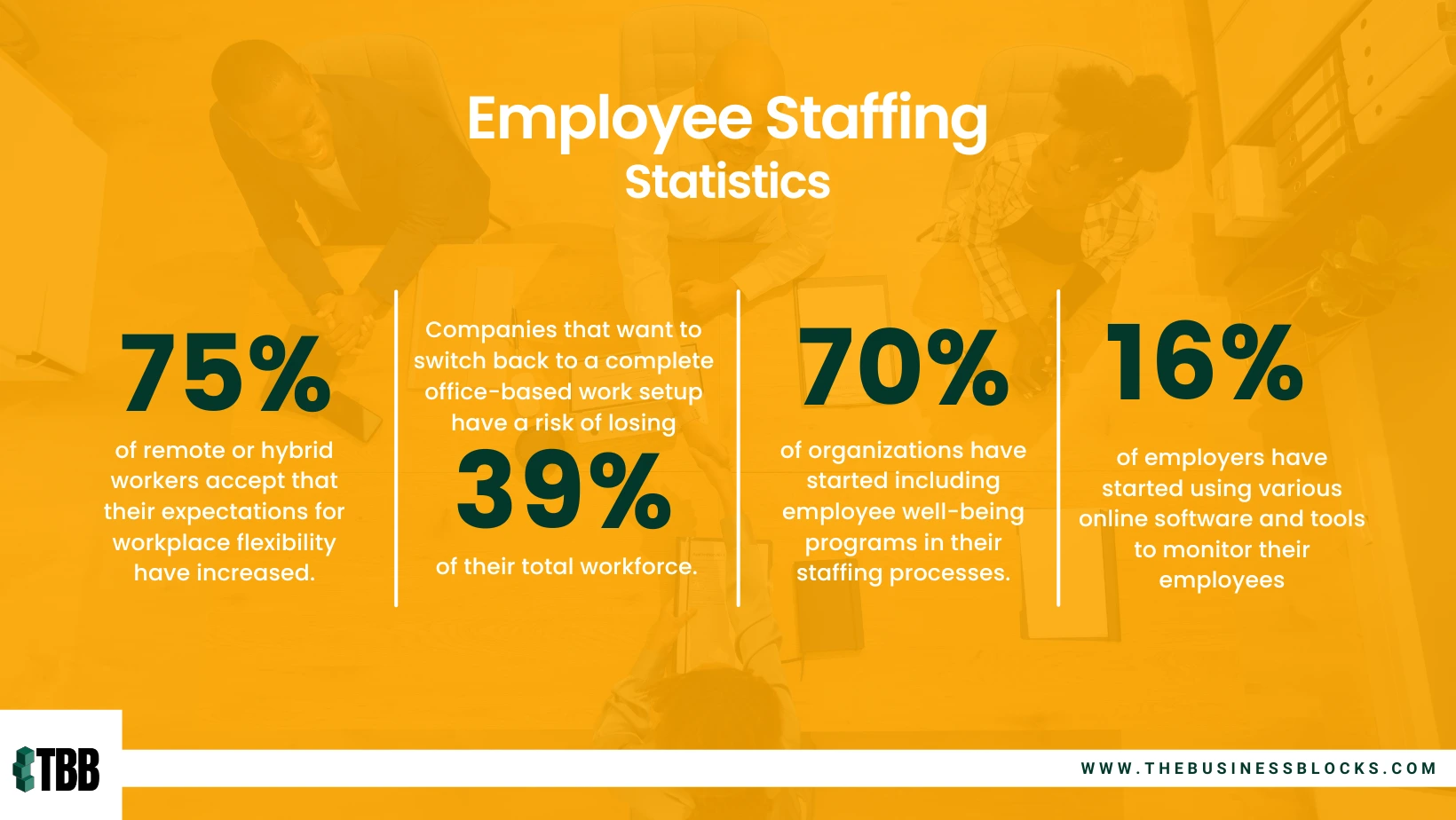 The COVID-19 pandemic played a key role in bringing a kind of revolution not only in the staffing industry but also in other industries. When people were bound to stay indoors, digitalization and technology took over and changed the corporate world forever.
Just like every business operation and function, COVID-19 had a huge impact on the staffing industry too. In this section, we will have a closer look at the various staffing industry trends brought in by COVID-19 that have changed how businesses recruit and retain quality employees.
These numbers and staffing industry statistics are a clear indication of the fact that modern-day industries are heavily dependent on technology and the internet. From hiring remote workers to using business software, COVID-19 has surely amplified the "digital revolution."
In case your business is still not using a staffing software to hire employees, you are missing out on something great. A good staffing software offers a large number of advantages that can make not only temporary staffing process but also recruitment in general easier and faster for you.
There are multiple advanced staffing software are available today. Business owners and recruiting agencies have a wide range of options, and they can take their pick depending on their requirements and budgets.
Want to know more about the staffing software of 2022? If yes, then make sure to check out our article about the "Top 10 Staffing Software."
What are the latest employee data and workplace trends?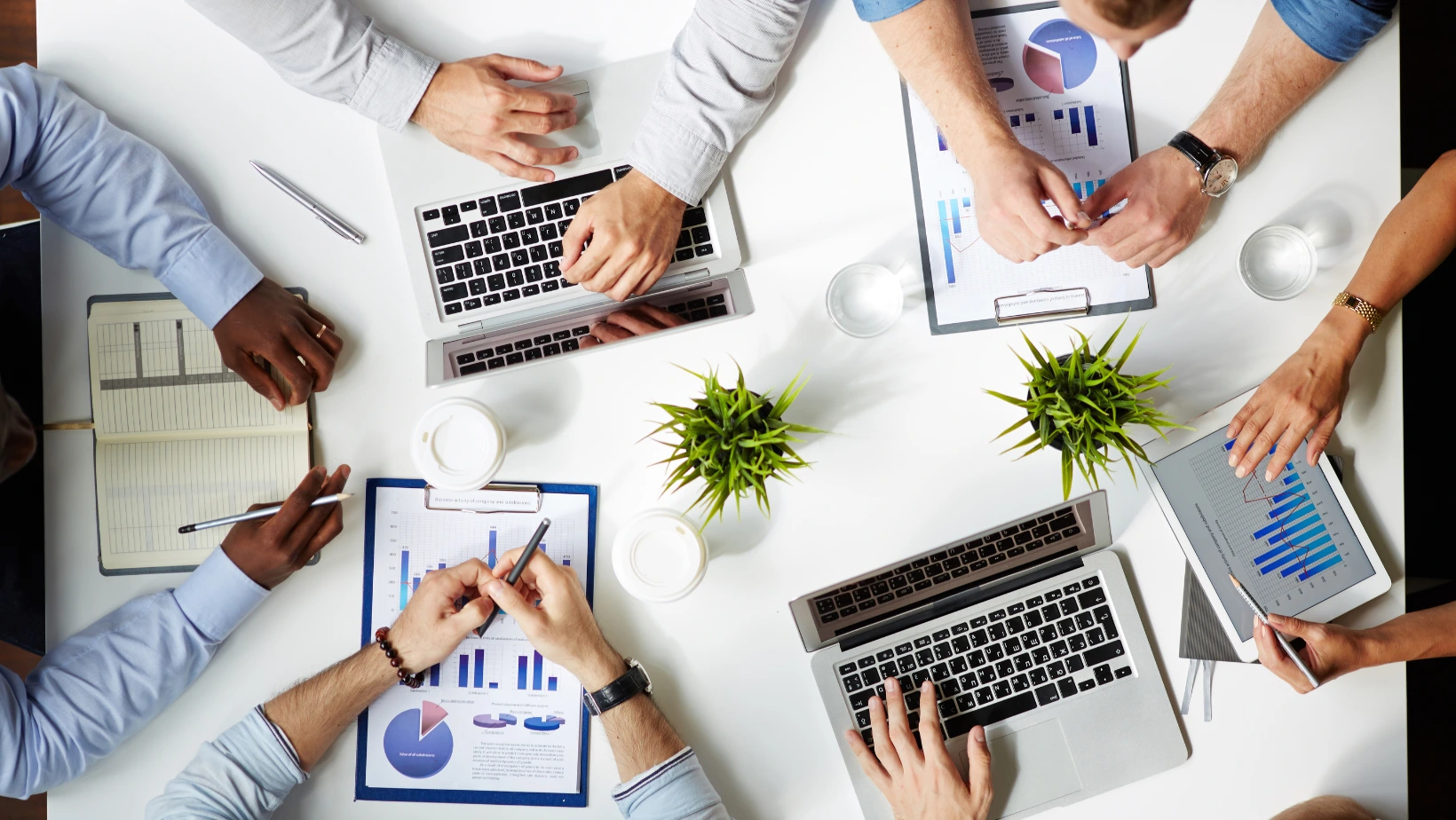 COVID-19 brought many changes in workplaces all around the world. Today, the expectations employees had from their employer have changed completely. Modern-day employees give more preference to work-life balance and their overall well-being.
They no longer want to be stuck at their workplace for ten to twelve hours. Instead, placing candidates has become tricky as they want jobs they are passionate about and that offer them career opportunities to grow in their personal as well as professional life.
This section will walk you through some latest employee data, report and workplace trends that are defining the future of the corporate world. If these trends are any indication, the future of recruitment will be very different from what we know it today.
According to HubSpot's Consumer Trends Report, 65% of professionals want to make a positive change in the world through their professional occupations. Thus, it is important for them to be such jobs and roles that enable them to bring some positive changes to their community and people.

In the last few years, people have also started raising awareness regarding the importance of diversity in workplaces. Almost 56% of the participants of HubSpot's Consumer Trends survey revealed that they want to work for companies with greater diversity.

Along with this, the Great Resignation is also in full swing at the moment. After the pandemic, more and more people are resigning from their jobs resulting in talent shortage.

25% of employees quit their jobs because they feel increasingly burnout. While 30% of professionals resign from their workplace due to mediocre perks and poor wages and salaries, hoping to find opportunities with higher salaries.

While more and more employees are quitting their jobs, employers are also facing challenges in facing the best talent for their company. Almost 73% of employers are struggling to find skilled and talented employees for their company.

Considering the extreme talent shortages and the huge demand for talented applicants, there is so much competition to attract candidates. This is why highly talented employees go off the market within 10 days!

Further, the importance of good communication has also increased in the recruitment process. 81% of new candidates accept that employers who prompt communication from the employers improve their overall candidate experience.

After the pandemic, 70% of companies are switching to remote or hybrid work policies.
What is the average cost of a staffing software?
As we discussed above, the use of staffing software is also increasing in the staffing industry. Whether it is a small or medium-sized business or a large multinational corporation, staffing software provides a lot of value to all kinds and sizes of businesses.
However, these software don't come cheap. Even the most basic type of staffing software will cost you a significant amount of money. And so, it is natural to want to ensure that you are investing your money in the right things.
If you are still on the fence about whether or not you should invest in a staffing software for your company, we have you covered. In this section, we will discuss the common price range of staffing software and find out whether they are worth the money or not.
What is the usual price range of staffing software?
When it comes to staffing software, you have two different choices. Either you can go for your in-house staffing software or buy a third-party software from the market.
1. In-house staffing software
Going for an in-house staffing software can be an expensive and time-consuming process. It is because developing and implementing an in-house staffing software according to your company's needs can be a cumbersome process. And the longer it takes, the higher mark up it will get.
On average, developing an in-house staffing software can cost you around $1,000 to $1,500 per user. On top of this, you will have to spend several thousand bucks on the setup of the software. Along with this, an employer can expect to spend additional money on the following things:
Installation fees depend upon how complicated your software is

Annual licensing fees

Continuous technical support

Training costs that can be around $500 to $1,500 per day
2. Third-party cloud-based staffing software
While several large enterprises often consider going for an in-house staffing software, small and medium-sized businesses prefer third-party cloud-based applications and tools.
This is because third-party staffing software is comparatively cheaper, and you can always cancel your subscription if the software doesn't meet your requirements.
However, this isn't possible with in-house software. Once you have invested in developing your own software, you will have to go ahead with it.
This makes in-house staffing software a bit riskier and unless you have excellent resources and developing talent, choosing cloud-based staffing software is a wise choice.
With that said, let's have a quick look at the average prices of third-party cloud-based staffing software:
Almost all cloud-based staffing software have subscription-based pricing models. This means you will receive a monthly or yearly bill for your subscription.

Generally, most of these software will cost you around $500 to $2,000 per annum. The number of users who can access these software and use it will depend upon the plan you choose.

Most of the time, you will be charged a higher amount if you want just a one-user license. On the other hand, if you go for more than one user plan, the overall cost can be lower.
Do staffing software provide enough benefits to justify their costs?
Now that we have discussed the average pricing of staffing software, the main question arises: are these software offer enough benefits to justify their high costs? Is it worth it to invest in them?
Well, let's find out!
While buying a staffing software may feel like an additional expenditure to you, it actually helps you save money in the long run. Yes, cloud-based staffing software leverage the power of Artificial Intelligence and can offer you a plethora of benefits that save you time and money.
Recruitment professionals report suggest that companies who use recruiting software can save up to 30% of their cost-per-hire.
You can then invest this money in other departmental activities and can bring a huge positive change in their functioning.
Another benefit of using staffing software is that it can help expand and improve your organization's communication style. It helps you respond to the candidates immediately and answer their queries.
And since most candidates prefer companies with excellent communication standards, your chances of hiring top talent increase significantly.
In case you do not employ a staffing software and continue being dependent on the traditional method of most hiring managers, you can end up with a wrong or substandard hire. And when you hire the wrong candidate, you not just lose money, but also productivity, motivation, and reputation.
Similarly, a staffing software also helps in boosting the efficiency of HR hiring managers. They can do more in less time and this allows them to give their attention to other important tasks too.
Thus, if we consider the direct and indirect benefits of investing in a staffing software against the average cost of around $2,000 per annum, investing in it appears to be worth it.
Who is the target market for staffing and recruitment software?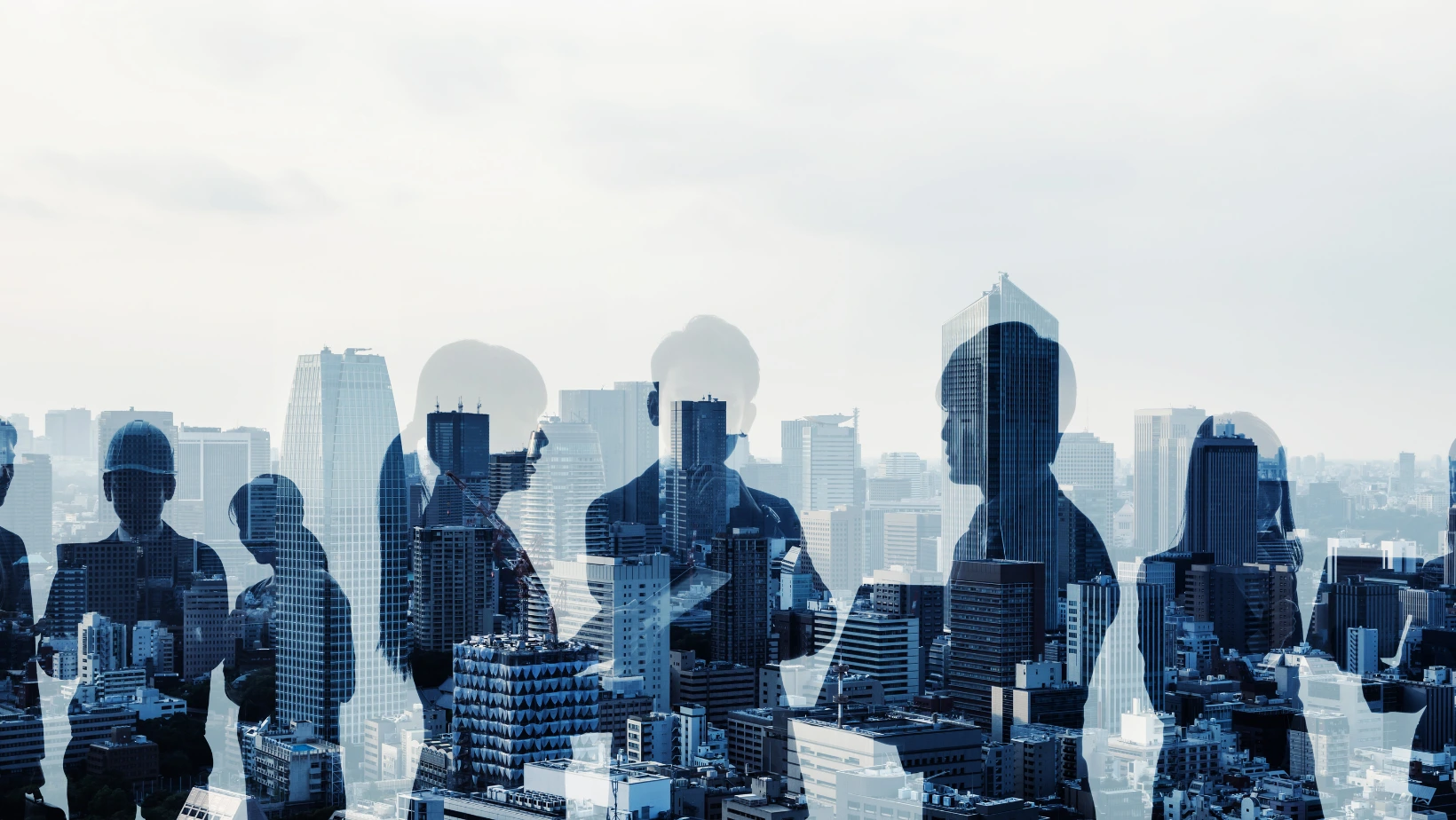 Staffing and recruiting software can be used by any organization of any size. However, when it comes to its target market, staffing companies, IT firms, small businesses, and luxury brands emerge as its most potential consumers.
With the ever-evolving job market and economy, employers need a robust solution that can help them find the right candidates to fill the job positions in their companies. This is where A-based staffing and recruiting software come into the picture.
From screening the application to onboarding new employees, these software help in every aspect of recruitment.
With that said, let's have a look at the target user base of staffing software:
1. Small businesses
Research conducted by SkyQuest revealed that small businesses are more in need of staffing software than large, multinational enterprises.
This is because large enterprises can sustain themselves without hiring key employees for a while, but considering the increasing record level quit rates, small companies cannot afford to leave a job position vacant for longer.
Further, since these businesses have fewer resources, having the help of advanced staffing software can make the hiring process easier and quicker for them.
SkyQuest surveyed 1,000 small businesses located in India, Japan, the United States, Canada, Australia, and France and found some interesting data.
According to the results of the survey, 61% of these small businesses are already using staffing software to meet their hiring requirements.
The businesses that still don't use such software do so because of two main deciding factors. They either think that staffing software aren't necessary for them or do not have a budget for them.
2. IT companies
Due to the rapid growth in latest technology, IT companies are evolving at a fast pace. Thus, when a key employee leaves, they need to fill the vacant positions as quickly as possible so that it doesn't slow down their growth.
Further, because of their raid development, most Information Technology companies come up with a large number of vacant positions at all levels every year. And traditional recruiting methods aren't sufficient for such rapid hiring needs.
This is the reason these companies depend on staffing software to meet thing employee recruiting and onboarding requirements.
3. Luxury brands
Just like small businesses, luxury brands are also emerging as key users of staffing software. Almost 92% of luxury brands accept that they are already using a staffing and recruitment software or will start using it soon.
4. Staffing companies
Staffing companies are one of the most obvious users of staffing and recruitment software. Since these recruiting companies help various businesses in finding the right candidate, they use a large variety of staffing tools.
For example, most staffing companies use an Applicant Tracking System (ATS) for sourcing talent. They then create a pool of these candidates and get them connected with a company whenever a suitable opportunity pops up.
However, it should be noted that these staffing companies don't always use third-party staffing solutions. Many of them have in-house staffing software that helps them stay unique and competitive in the market.
They use their resources in developing staffing software that meets their individual needs and helps them stay ahead of their competitors.
Due to their increasing demand by major industries, staffing and recruitment software are experiencing terrific revenue growth. Considering the above staffing industry statistics, most businesses are either already using such a software or are planning to use it in the near future.
This is the reason the global recruitment software market share is expected to reach an impressive value of about $3.85 Billion by 2028!
The Wrap
So there you have it! That was all about how the recruitment and staffing industry has changed after the COVID-19 pandemic. All of these trends clearly indicate that the use of technology and business software as well as recruitment agencies will only increase in the coming days.
Since these software offer excellent automation and ease of usage, more and more companies are shifting towards these tools to carry out their staffing process. It helps them in saving their time, boost their efficiency, and get the most out of their recruitment efforts.
Make sure to go through his article once again, and understand the cost and benefits of modern-day staffing software. And then start researching the right software for your company!