Do you need an excellent electronic spreadsheet for your business?
Simplifying your day-to-day work processes  
You scramble through piles and piles of folders in your office drawer, looking for specific data you need for a report you are finalizing. 
You argue with your teammates about the analysis that you have supposedly corrected but never reach them. 
Or your audits accumulated and are all waiting for you on your desk as you return from a weeklong holiday. 
These are some of the most common problems (and a lot more) that can easily be resolved and simplified by integrating Microsoft Excel into your daily business operations.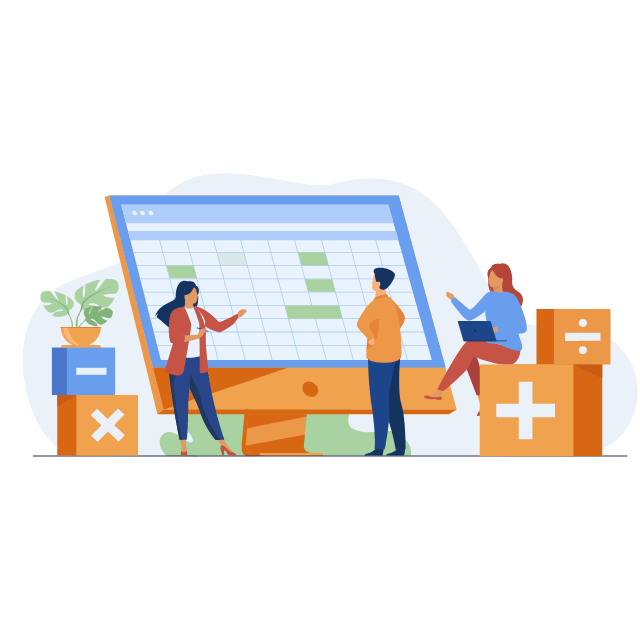 What is Microsoft Excel?  
Microsoft Excel is an electronic spreadsheet that is part of the Microsoft Office Suite software, developed by Microsoft initially for Windows and Mac OS, now also for iOs and Android. Some of its functions are: 
Data record and supervision 
Calculation and monetary analysis  
Graphing and charting 
Task and time management 
Programming 
Some people get confused when in Microsoft Excel when it comes to the different formats available in Excel, so we have made this easier for you – Check out our article on the difference between Microsoft xls vs xlsx.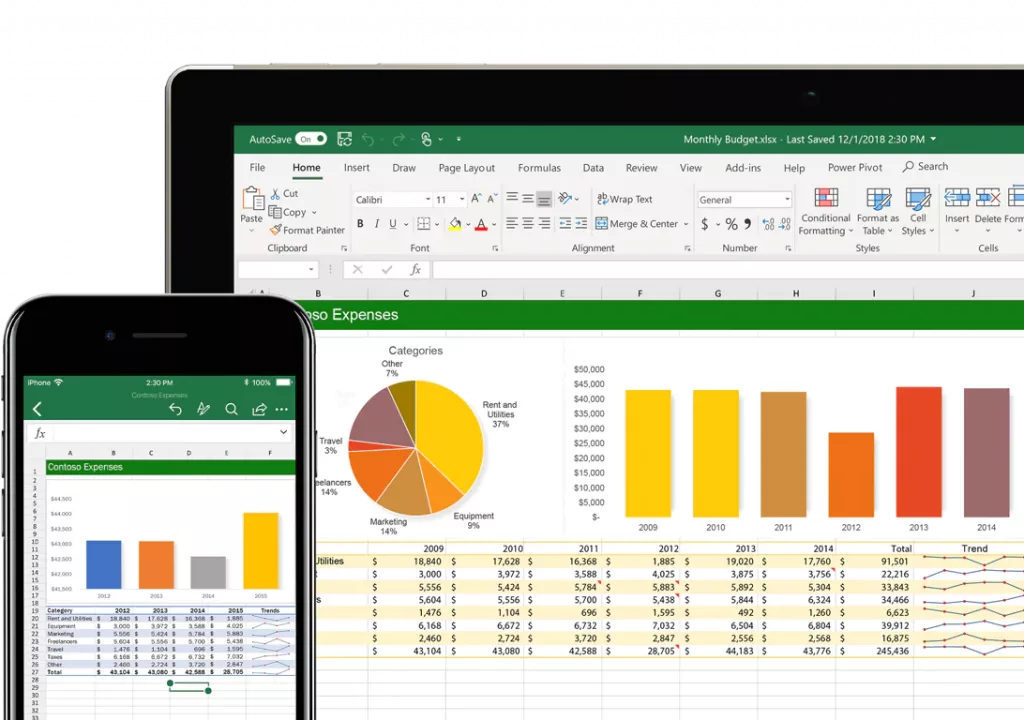 Many spreadsheet programs have emerged, but Microsoft Excel has prevailed unchallenged.  Some of its biggest advantages against the competition are: 
Offline and online usage – Microsoft Excel initially was an offline program downloaded and installed on a computer. The only way to share it is to send files thru email. Now, with the Microsoft 365 innovation, Excel can be accessed and shared online thru different devices simultaneously. 
Data capacity  – compared to Google Spreadsheets, which can process around 5,000,000 cells, Microsoft Excel can effortlessly organize 17,179,869,184 cells. That's a huge difference in storage. Excel surpasses all spreadsheet competitors when it comes to capacity.  
Formulas and illustrations – Excel remains superior as it offers a wide range of formulas and, in its years of experience, has been the leading program to provide robust visual presentations.  
Why choose Microsoft Excel?
What is this electronic spreadsheet most useful for?
With 14 categories and over 400 different functions, Microsoft Excel is the most widely used electronic spreadsheet software at home, in schools, and in almost all business establishments, big and small. Some of its features are: 
User friendly 
Learn the basics, and Microsoft Excel will work with you by understanding your habits and organizing your information. Use pre-made templates and recent formulas, and have a better gauge of your data thru interactive graphs and tables.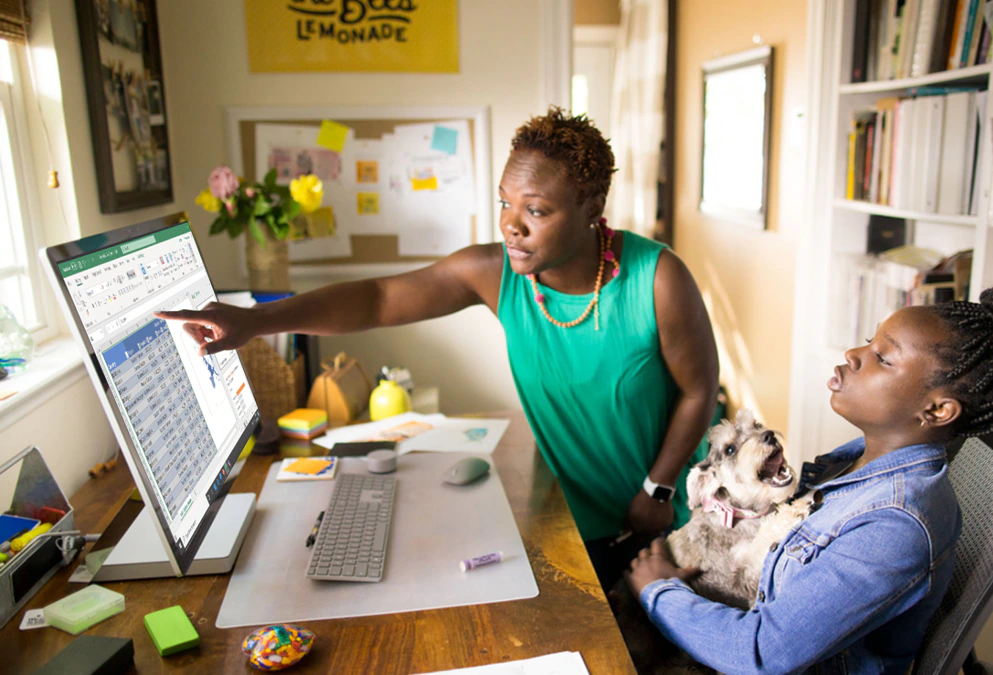 Image recognition 
Eliminate errors in manually typing data from an analog table to an electronic spreadsheet. With the image recognition technology in the Excel app, you can take a photo of the printed chart using your iOs or Android device. It will be automatically transformed into a completely editable graph in Excel.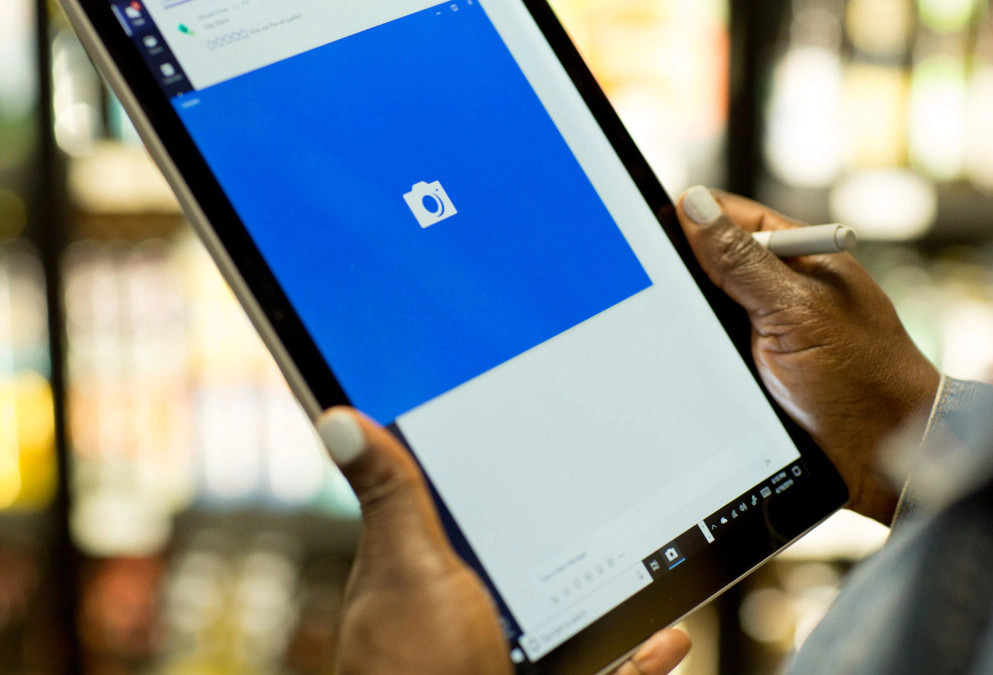 Collaboration 
Work on your spreadsheet from the office, at home, and wherever possible. Microsoft Excel allows you to work together with your crew outside of the office by making it accessible thru your computer, your phone, or thru the website.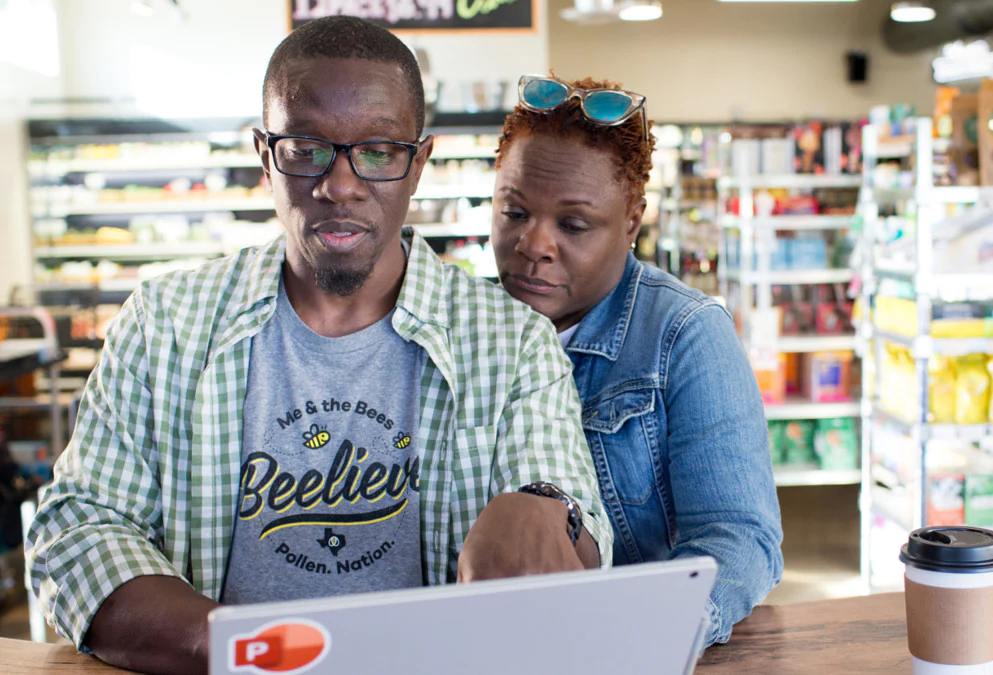 Spiced-up spreadsheets 
Veer away from the boring, monotonous charts and diagrams, give your presentation a fresh look, and choose from the thousands of Excel template recommendations from the Microsoft website.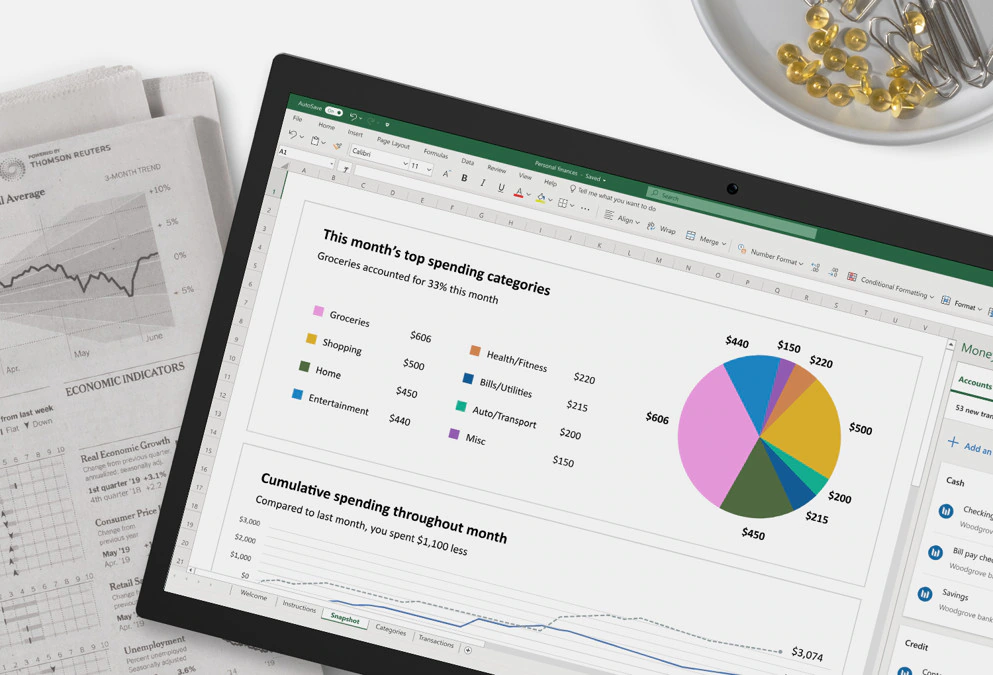 Excel Advantages and Disadvantages  
Advantage 
The simplest way to store data 
Even if you don't know much about Excel formulas, its cells, rows, and columns make organizing simple data like daily sales and expenses easy. 
Calculations made easy 
Learn about Excel's basic functions like the sum or auto sum; you will never have to add all your entries manually. Automated calculations like this make our life a lot easier.  
Complete tools for data analysis  
With its advanced tools and formulas, you won't have to look elsewhere for your data analytics; Excel has got you covered.  
Data visualization  
Make your reports understandable by converting your data into charts and graphs. 
Free templates 
No time to create a presentation? No problem! Choose from Excel's free templates and work your presentation like a pro.  
Custom print 
Although most users utilize Excel to lessen their paperwork, if you need to print out your electronic spreadsheet, you can do so at a touch of a button. It also has provisions for customization like paper size, margin, and orientation.  
Power Query and Power Pivot 
Power Query for data cleaning and transformation and Power Pivot for storing and calculating millions of data rows.  These two tools are part of the hundreds of Excel processes that make it unique.  
Disadvantage 
It takes time to learn the syntax. 
Though basic functions like Sum, Average, and Vlookup are fairly easy to learn, most functions and formulas are advanced for the common user and require practice and patience to perfect.  
Lack of security 
Since Excel can be shared thru multiple users on different devices, it is vulnerable and easy to hack, even with password protection. Important financial data should be stored elsewhere other than Excel.  
Compatibility  
Microsoft Excel is created only for Windows and Mac operating systems. Users with Linux and other operating systems won't be able to take advantage of it. Also, Excel 2007 and 2010's system requirements are 500 MHz CPU and 256 RAM, meaning if you have an old computer, you must upgrade your system first.  
Prone to human error 
Since data entries are typed manually, information is prone to typographical errors, which Excel won't be able to filter or correct. It should be best practice to double-check your data before proceeding any further. 
Is Excel for everyone? 
Whether you are a budding business owner, an employee, a manager on a huge accounting firm, a student trying to manage your allowance wisely, or a mom of three who wants to keep a tab of your daily expenses, Excel has something for you.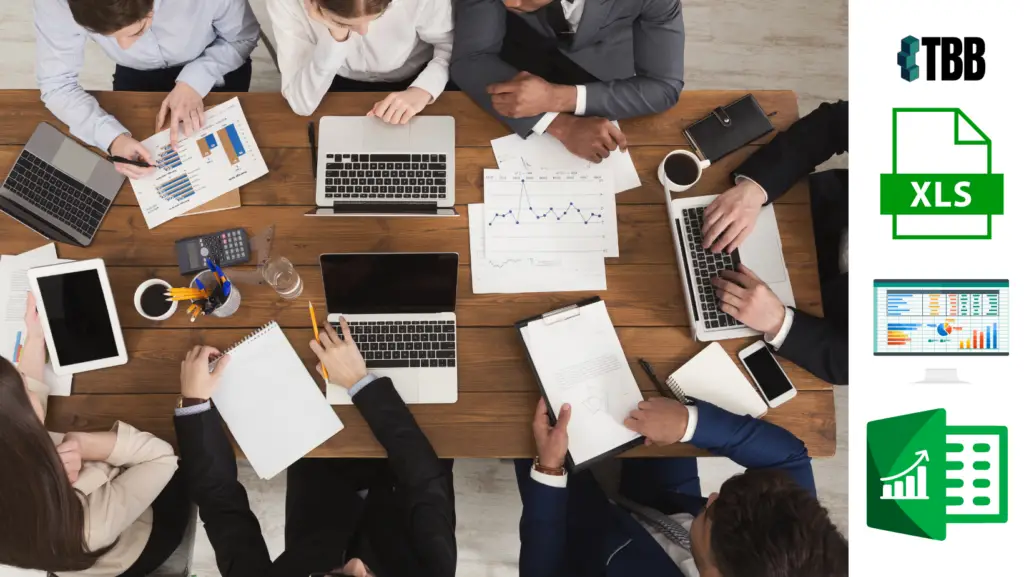 Managers and administrators 
Supervise data across your board efficiently and effectively without the need to approach them individually, especially if it's a huge team we're talking about. Even if you are starting out, Microsoft Excel lets you track and analyze your business data and send and collect information without complicated network systems. Make the most of your time and focus on the more significant things in growing your business.  
The smart-working employee 
Forget working hard and stressing about the unnecessary stuff, and start working smart by using Excel's developed formulas on your reports. Stand out from the rest and make your presentations fun and comprehensive thru engaging dashboards, creative charts, and detailed interfaces. Conserve time and effort, and increase your productivity, whether working from home or at the office.  
Integration with existing platforms 
Microsoft 365, formerly known as SharePoint, brings collaboration to a whole new level as users can share, organize and update thru co-authoring capabilities wherever and whenever. All these functionalities and a lot of other possibilities are available not only for Excel but for all Microsoft Office platforms like Word and Powerpoint.  
TBB to your rescue 
Like most people, are you still intimidated by Excel and its functions? We at The Building Blocks are here to help! We create workflows tailored to fit your needs as a business or employee. Our outstanding automation process will smooth out and simplify your daily workload so you can regain control over your job and concentrate on the more fundamental parts of the business.